Michigan is packed with an abundance of things to do in every season. Summer and Fall, of course, are my favorite and what you'll find the most reference to here.
Occasionally, you'll stumble across a winter post for those that enjoy cold weather sports and outdoor pursuits.
This list is a guide to all the articles on the site about Michigan.
I've broken it down by region making it easier to find information on where you are planning your next trip.
Be sure to pin and bookmark this page as it will be updated often as I continuously add stories about the must see and do in the Ultimate List of Things To Do In Michigan.
Pack a road trip travel bag and make a plan to check as many of these off the list as you can this summer!
I also have a list of things to do in Michigan during winter and most of them are free!
Note: This post has affiliate links.
My road trip travel bag includes:
Snacks (twizzlers, apples, nuts, dried fruit)
Phone cord + charges
Paper map (just in case I end up somewhere with no cell service and I'm lost)
Journal + Sharpies
Travel Scavenger Hunt Card Game
Ultimate List of Things To Do In Michigan
THINGS TO DO IN MICHIGAN | UPPER PENINSULA
Cross the Mackinaw Bridge and enter into a land of nature's paradise. Here you'll find great food, mining, kitchy attractions, wildlife, waterfalls and so much more.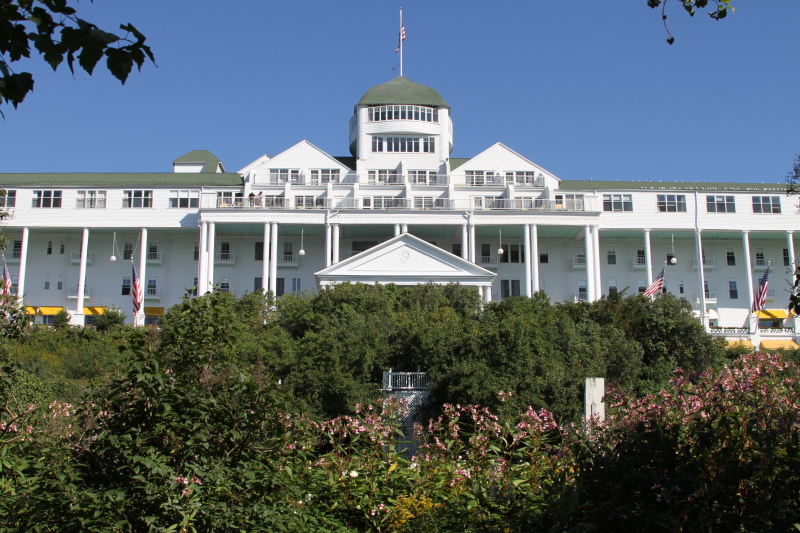 MACKINAC ISLAND/MACKINAW/ST. IGNACE
Visit Mackinac Island: Located between Michigan's upper and lower peninsula Mackinac Island is a throw back to another era. T
his car-free island is home to many festivals, ghost stories, fudge, horses, gorgeous scenery and, of course, the Grand Hotel.
Plan at least a 2-day visit and spend the night on the island. Shepler's Ferry will boat you from the mainland to the Island and back.
Stay at the Grand Hotel
MUNISING REGION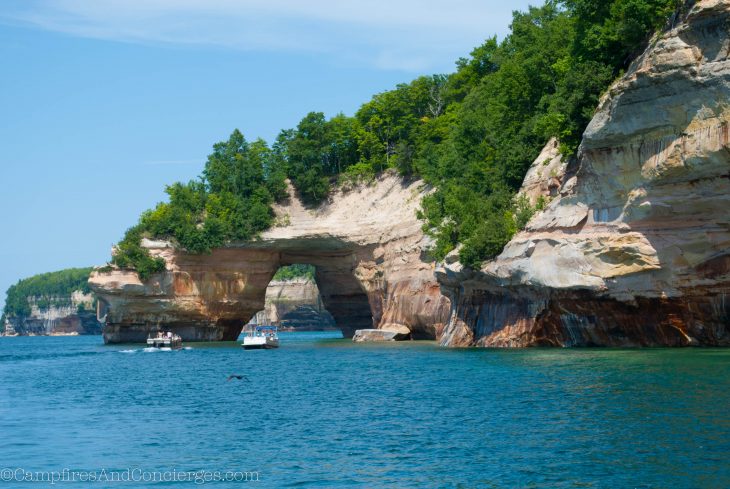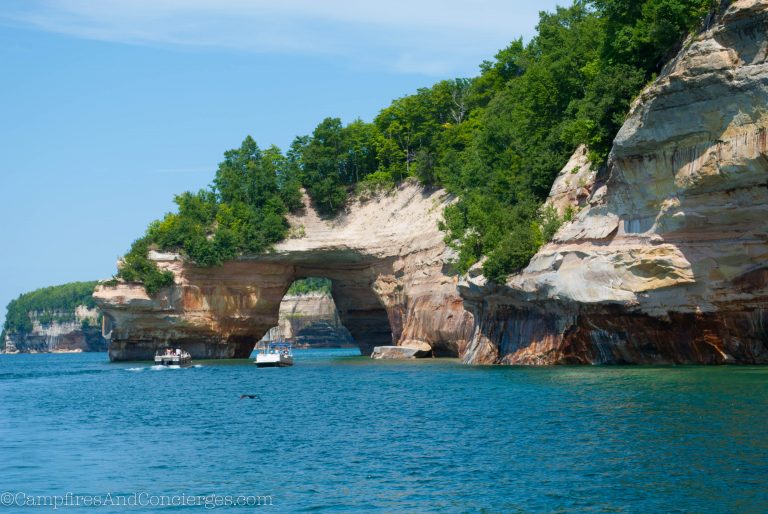 Pictured Rocks National Lakeshore: Located on the shores of Lake Superior near Munising, MI the Pictured Rocks area offers scenic beauty, hiking, and waterfalls.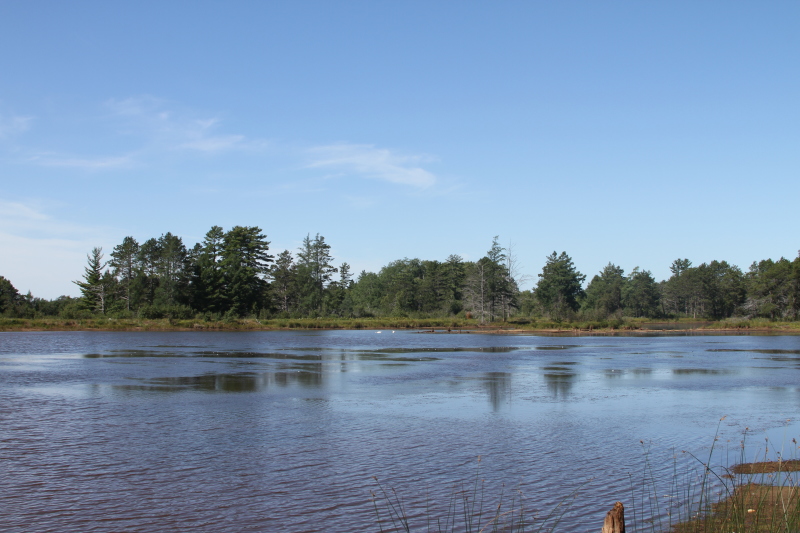 Bird watch and spot wildlife at Seney National Wildlife Refuge. There is a driving trail as well as hiking trails. Take bug spray as they can be plentiful.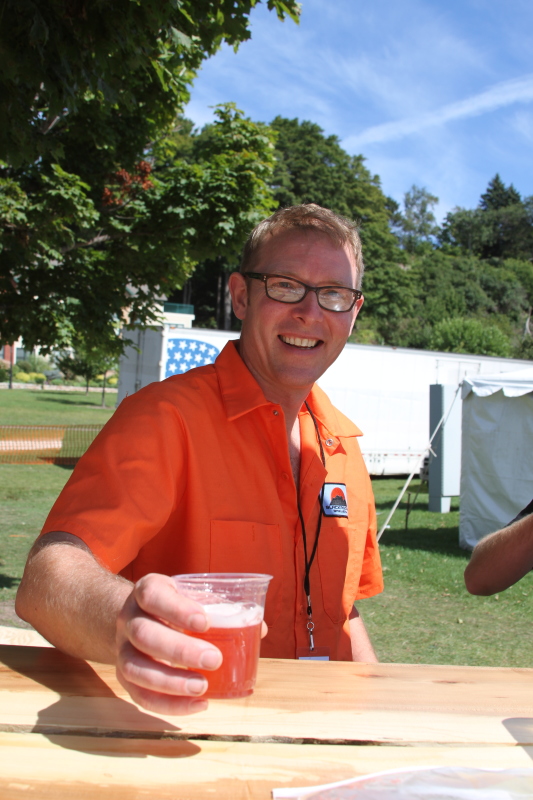 MARQUETTE REGION
There's not one but 10 Crazy Reasons to Visit Marquette.
THINGS TO DO IN MICHIGAN | ENTIRE UPPER PENINSULA
Here are 30 Reasons to Visit Michigan's Upper Peninsula
Camp: Some of the best camping in the state is found in the Upper Peninsula
Waterfalls: More than 300 waterfalls dot Michigan's Upper Peninsula. Some are visible from the roadside and others take a bit of a hike.
The falls range in height from 5′ to 48+'. Pack a lunch and extra water because you can easily spend an entire day visiting and viewing a handful of the falls.
Rockhounding for Agates: Rockhounds flock to the Lake Superior shoreline to hunt for these iron-stained banded stones.
If you are new to searching for agates I find it easiest to look in very shallow waters for the stones since the water helps the banding and colors shine through.
View Northern Lights, maybe.
Visit Haunted lighthouses<<—-LOVE!!
Spot a Moose
Swim in 3 of the 5 Great Lakes
View photogenic sunrises and sunsets.
Stay up late and Stargaze. The lack of city lights makes the Upper Peninsula the perfect stargazing location.
Buy 100 Things To Do In The Upper Peninsula Before You Die for more ideas.
THINGS TO DO IN MICHIGAN | LOWER MICHIGAN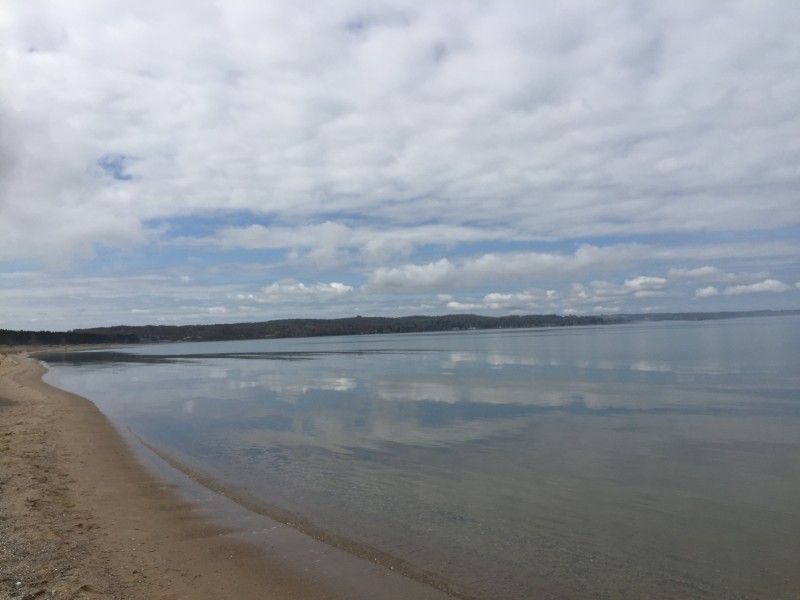 PETOSKEY REGION
Enjoy these tips on how to have a fantastic weekend in Petoskey.
A list of all the fabulous free things to do in Petoskey.
A visit to the McLean and Eakin bookstore is a must!
Find a Petoskey stone: Hunt for Michigan's State Stone in the waters around Petoskey. Spotting the speckled design is easiest in shallow waters.
Have fun at Boyne Mountain Resort
Stay at Staffords Bayview Inn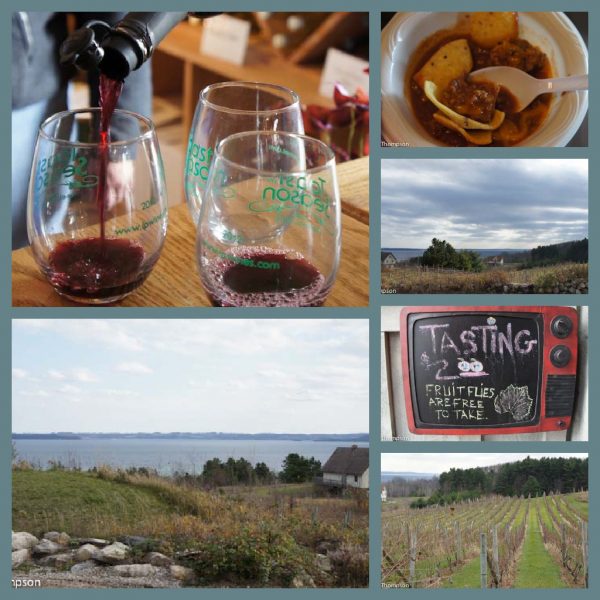 TRAVERSE CITY REGION
Climb a sand dune: Named the most beautiful places in America by Good Morning America. Spend the day playing in the sand, climb to the top of the dunes and enjoy views of Lake Michigan.
When you are done playing in the sand take a drive along Pierce Stocking Scenic Drive or a paddle down the Platte River.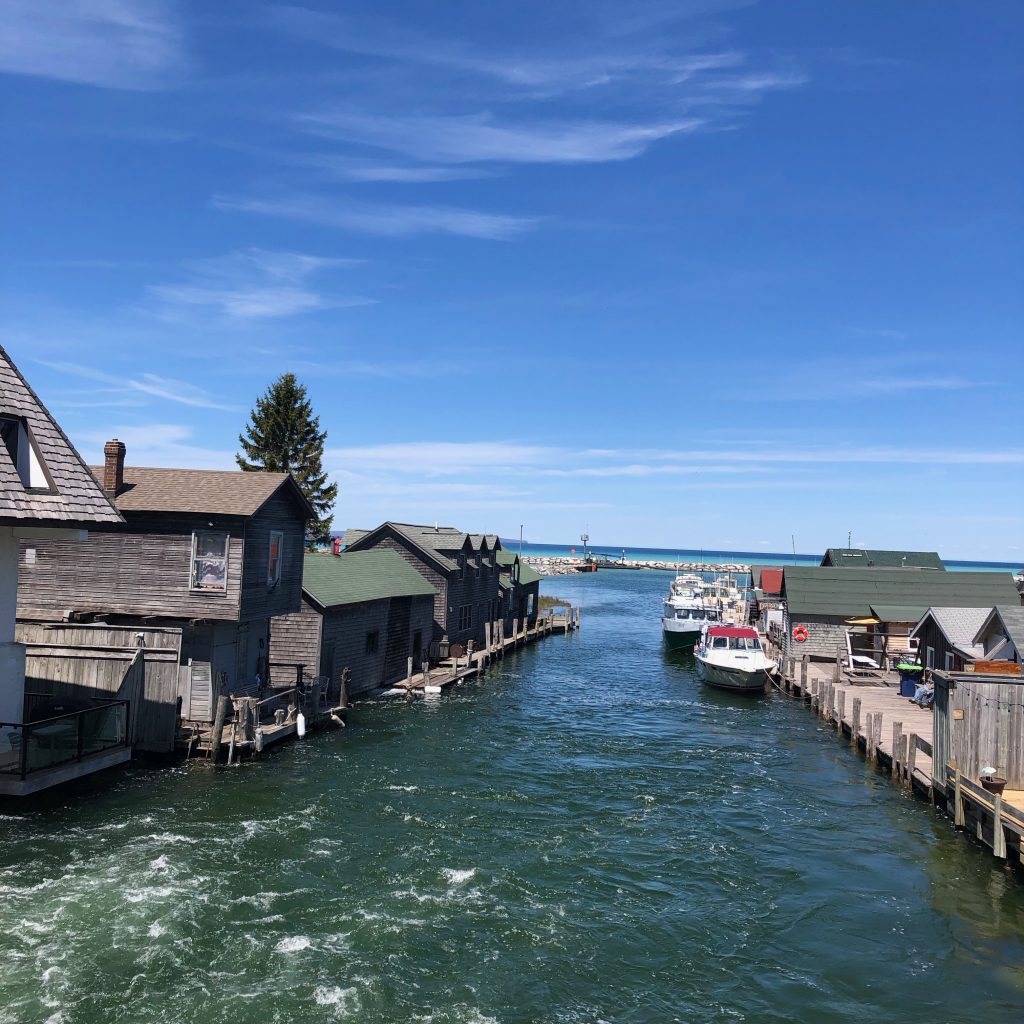 Visit Leelanau County Historic Fishtown in Leland, MI
How to spend a summer day in Traverse City.
Stay and/or sip some wine at the Inn At Blackstar Farms
Cambria Suites, a great place to stay for your Traverse City adventure.
Spend a day exploring Old Mission Peninsula
It's a cheesy, but worthwhile, stop!
The spa at Grand Traverse Resort
Family stay at Grand Traverse Resort
Go wine tasting at Gills Pier Vineyard
How to enjoy a fall weekend.
Sip and savor around the region while enjoying some of the best wine in the state on a wine tour.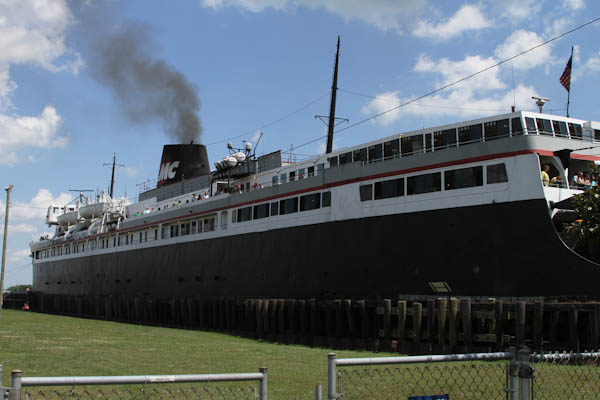 LUDINGTON REGION
Take the S.S. Badger car ferry across Lake Michigan to Wisconsin.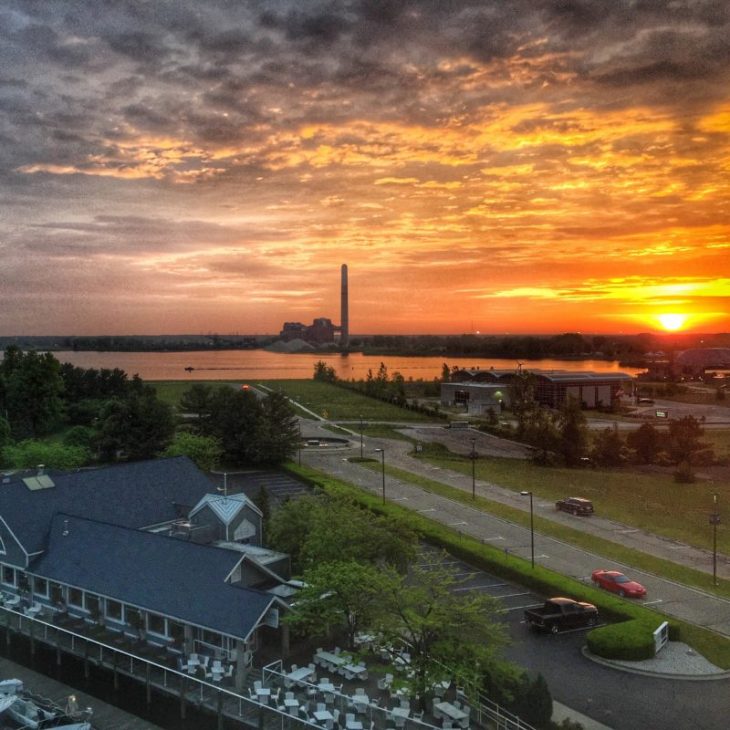 MUSKEGON REGION
Stay at the Shoreline Inn for great views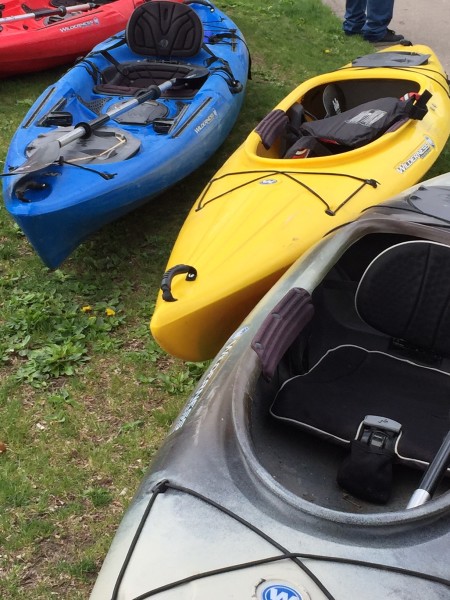 DETROIT REGION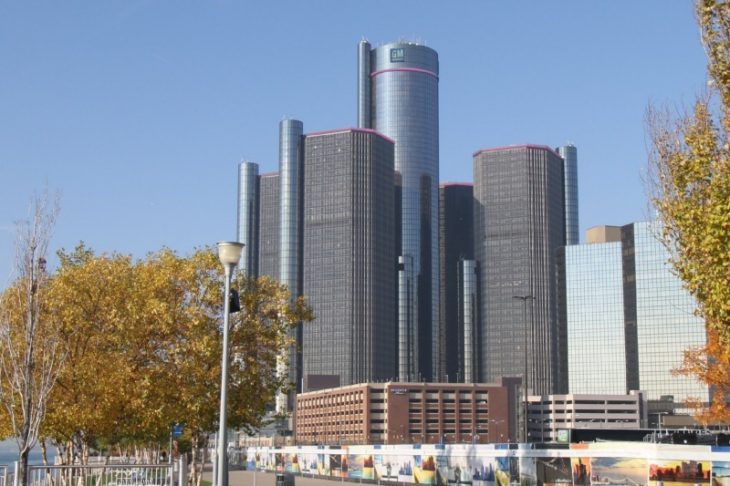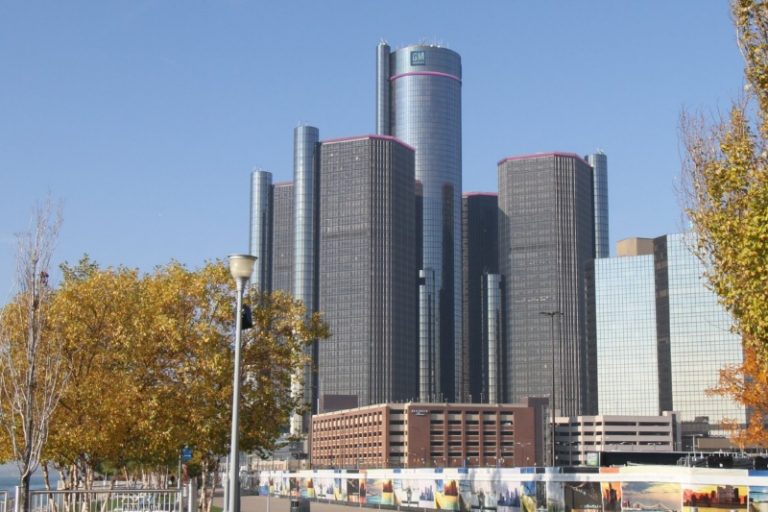 Motown, architecture and food! Detroit is the home of some of America's greatest artists. Groups like the Four Tops, Stevie Wonder, the Supremes, and the Temptations all began in the heart of the city.
A visit to the Motown Museum a must.
8 MUST places to eat in Detroit
Detroit getaway ideas–things to do, places to see
Eastern Market is the largest historic market in the country, a 4.5-acre celebration of the freshest, most wholesome fruits, vegetables, specialty foods, art and music, all undeniably Detroit.
Watch the fishes swim at Sea Life Aquarium
Enjoy a pint at Jolly Pumpkin.
Buy 100 Things To Do in Detroit Before You Die for more ideas.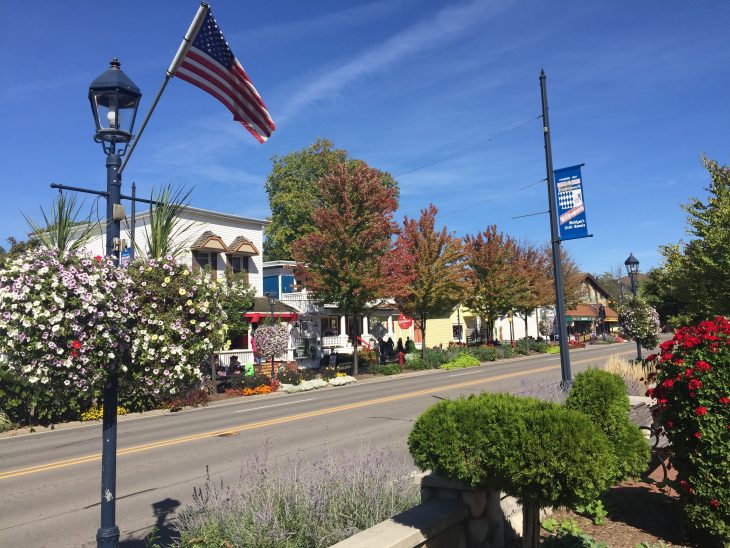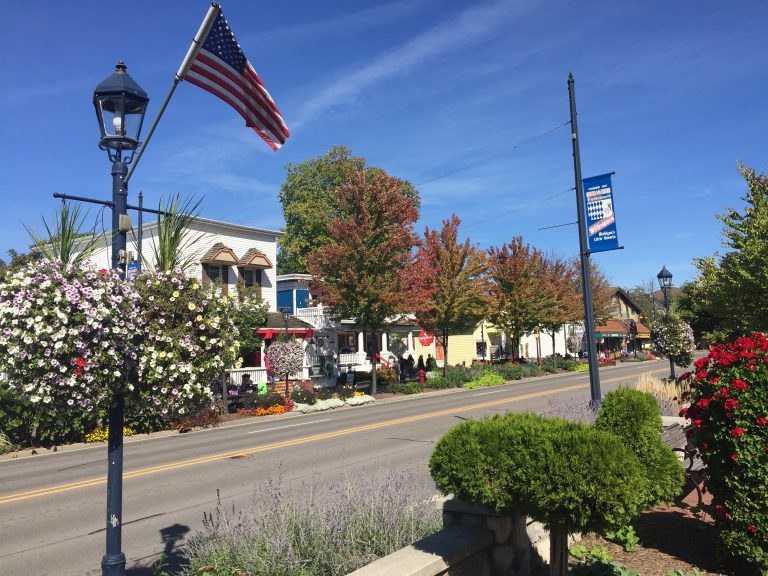 BAY AREA REGION
Visit the German-esque town, Frankenmuth, in Michigan's Bay Region for some great pints and bites.
Visit Bronners, the World's Largest Christmas Store, in Frankenmuth.
Jump in at Zehnders Splash Village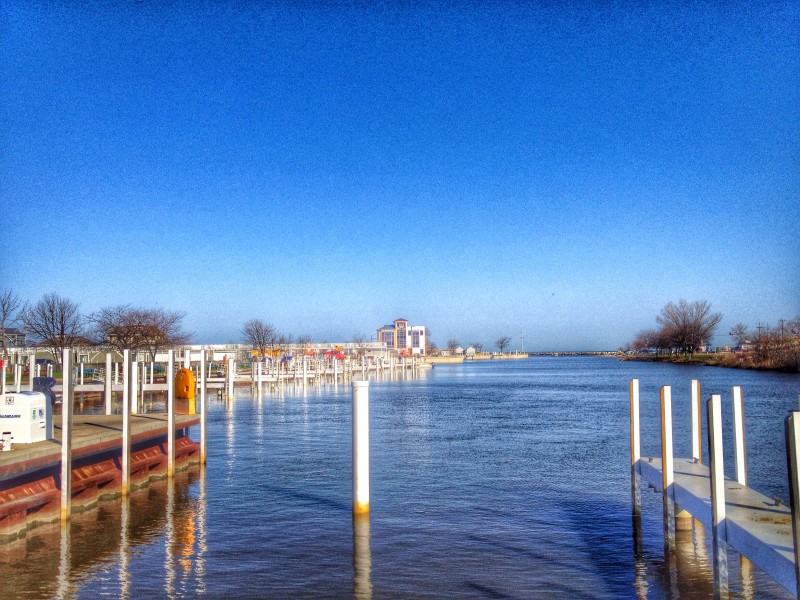 SOUTHWEST COAST REGION MICHIGAN
Let Me Give You Some Advice is sharing all the fun you can have with kids in South Haven!
A Worthey Read shares how couples can enjoy some time together in New Buffalo
Sip some new wines and stroll around art exhibits in Southwest Michigan.
A luxurious stay The Harbor Grand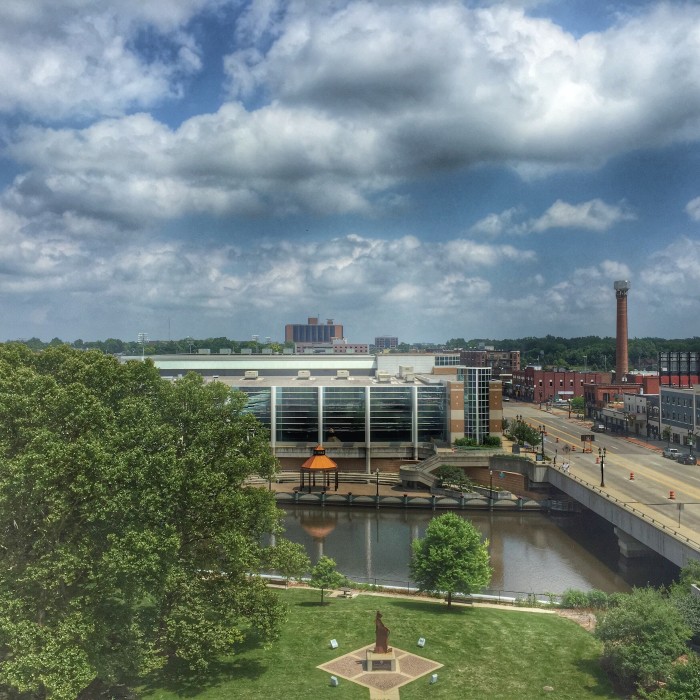 LANSING REGION
Get your BBQ at Saddleback BBQ Restaurant
Enjoy Baseball, Kayaking, and fun, oh my.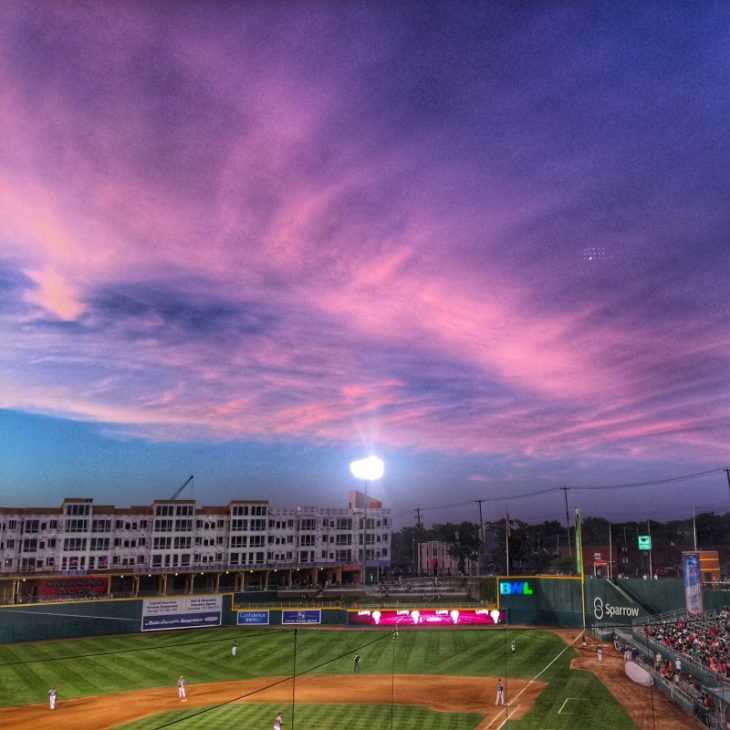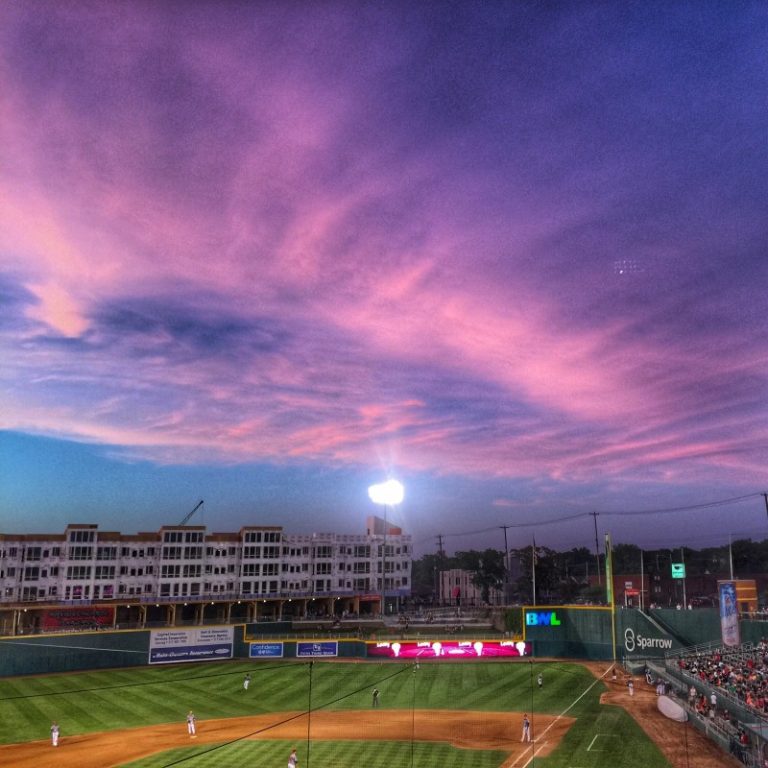 THINGS TO DO IN MICHIGAN | STATEWIDE
Kayak: With over tens of thousands of miles of rivers and streams there is always a river nearby to go kayaking.
Fly a kite: With so many Great Lakes shoreline miles there is always a place to go fly a kite.
Swim in 4 of the 5 Great Lakes: Erie, Huron, Superior and Michigan all touch Michigan giving you the opportunity to swim in 4 of the 5 great lakes.
Micro breweries, wineries, and distilleries: There are over 100 wineries, over 100 breweries, and 20 distilleries. Both Southwest Michigan and the greater Traverse City region have a large number of brews, wines, and spirits.
Drive in movie: It's a throwback to another era, but there are still a few drive-in movie theaters in the state. My favorite is the Cherry Bowl Drive-In in Honor.
Play Ball: Summer is baseball season and there are games happening all across the state. If you prefer to watch instead of play there are great teams here. I prefer watching minor league baseball, it's a lot more family friendly.
Minor league teams include Great Lake Loons, Lansing Lugnuts, and West Michigan Whitecaps. Of course, if you want to watch a major league team you can't go wrong with a visit to the Detroit Tigers.
Putt-Putt: Michigan is full of championship golf courses, but for those of us who are more comfy on the putt-putt courses there are plenty to choose from. In my opinion, putt-putt is a lot more fun and a lot less stressful.
Camping: Tents, RV's or camping cabins are all great ways to overnight in the great outdoors. I still do some tent camping, but I'm slowly converting to a cabin.
I appreciate the quick set up of cabins, basically just show up with bedding and enjoy time outdoors. My favorite places to camp are in the Upper Peninsula and Upper Lower Peninsula, but there are plenty of campsite across the entire state.
Picnic: Pack a basket and head to a local park to enjoy lunch or dinner outdoors. There is just something very relaxing about getting away from the hustle and bustle of home to enjoy eating outside.
Visit Paradise and Hell: It's true, you can go to Hell or Paradise or both during your visit to Michigan.
Geocache: Go on a modern day treasure hunt with geocaching. Containers of all shapes and sizes are hidden in forests, parks, and urban areas just waiting for you to find them and take a treasure from inside.
More information at geocaching.com
Roast marshmallows over a campfire: We are lucky enough to be able to have a small campfire in our backyard and marshmallow roasting is a regular summer event.
Check fire laws for your area and always take safety precautions. If your backyard isn't an option, look for a hotel that offers patio fires and s'more making. Two that come to mind are Boyne Mountain and Harbor Grand.
Pick Your Own Fruit: Cherries, blueberries, raspberries, strawberries, apples, and more are available to pick during the summer and fall.
My favorite site is PickYourOwn.org which lists the farms and what fruits and veggies are ripe for the picking and when.
Shop quaint downtowns: Some of the best shopping is found in quaint downtowns around the state. I, personally, enjoy shopping in Traverse City and Petoskey, but other great areas include St. Joseph, Royal Oak and Grand Rapids.
Visit Michigan Lighthouses: There are 129 lighthouses along the shores of Michigan. How many can you see this summer?
***PIN THINGS TO DO IN MICHIGAN TO PINTEREST***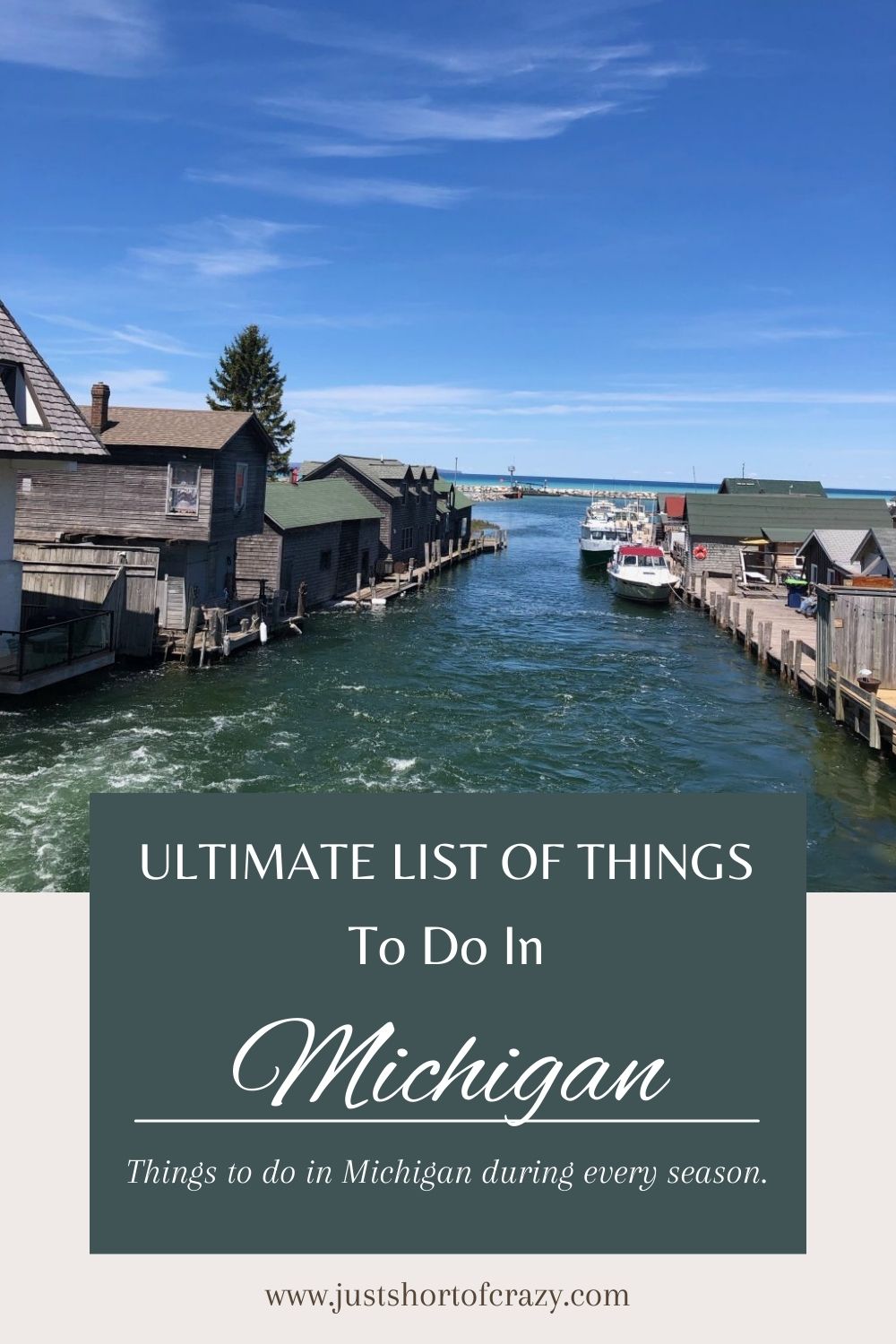 Looking for more travel destinations? Check out my list of things to do in Roswell, NM!