Looking for a fun summer weekend away? Look no further than Charlottesville, VA located in central Virginia it is the home of the University of Virginia, wineries, cideries, history, art and it's loaded with southern charm.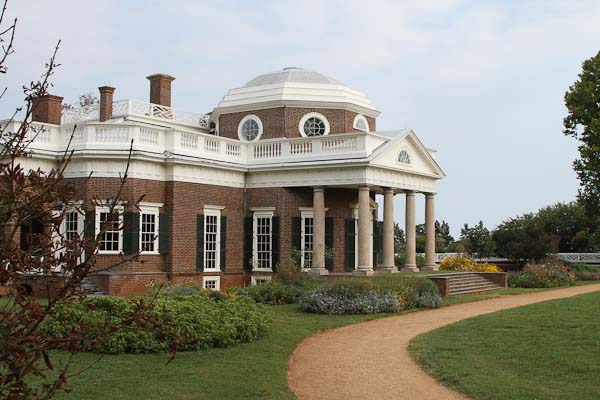 WHAT TO DO IN CHARLOTTESVILLE, VA
Monticello Artisan Trail: A regional trail way that connects destinations including craft artisan studios, galleries, agri-artisan farms, markets, local restaurants, lodging, and area points of interest in Albemarle and Nelson Counties and the City of Charlottesville.
Monticello: Home of the third president of the United States this is considered to be one of Thomas Jefferson's architectural masterpieces. Gorgeous home and grounds. A must visit when you are in Charlottesville.
University of Virginia Historical Tours: This World Heritage Site offers daily tours. Designed by Thomas Jefferson the rotunda and lawn are simply gorgeous. The dome of the rotunda is an architectural beauty and the history of the building is very interesting.
Miche Tavern: A lodging and dining establishment that has been serving travelers for over 200 years. Miche Tavern is located at the bottom of the mountain that Monticello sits atop.
Carter's Mountain: you'll want to take the twisty, winding road to the top for some incredible views. There are orchards and a farm market at the top.
Ghost & Mystery Walking Tour: Hear the tale of the mayor and his wife and try to solve the crime 1904 style.
Ash Lawn-Highland: James Monroe's home is a simple home located in a wonderful spot. The grounds are lovely to walk around and the vegetable garden is amazing.
Charlottesville Historic Downtown Mall: This fun pedestrian mall is a brick "street" lined with over 150 fabulous and unique shops, restaurants and theaters.
The Great Outdoors–There's hiking, disc golf, and horseback riding, tubing, canoeing, kayaking, and rafting. There's even hot air ballooning, high ropes courses, and skydiving if you prefer your adventures sky-high.
Keswick Spa: Swedish massage was so relaxing and I'm pretty sure I may have dozed off for a bit. The tranquility room at the spa came complete with tea, water, and, of course, some champagne and chocolates. Not a bad way to spend the afternoon.


WHERE TO EAT & DRINK IN CHARLOTTESVILLE, VA
Charlottesville offers everything from casual to fine dining and I've tried a range of their options.
One of the best things about dining in Charlottesville is that so many of the restaurants are tapped into the farm to table movement and almost every place you go will be serving in-season, farm fresh, made from scratch foods.
Clifton Inn: Make arrangements to sit at the chef's table and watch as each of your courses are crafted and immediately served. I had a scallop wonton in a white truffle foam that wasa delish!
Red pump kitchen: A rustic Italian restaurant located on the downtown mall. Cozy atmosphere, beautiful bar, comfy seating and a pass through window that allows peeks into the kitchen all lend itself to the start of a great meal.
Whiskey Jar: A restaurant after my own heart. The list of whiskey, bourbon, and scotch available here is extensive and very impressive. You can also enjoy a whiskey flight to go with your meal.
Greenhouse Cafe: Located in Crozet they serve up some great sandwiches and salads. Order to go and take to Starr Hill Brewery and enjoy your meal with a pint.
Crozet Pizza: Nominated as the best pizza in the World. Yes, the world! Defintiely worth a visit.
Castle Hill Cidery: After trying their numerous varieties I decided that my favorite was the Levity.
Keswick Vineyards: The 2014 Cabernet Franc Estate Reserve was selected in 2016 as the best wine in the state and after you taste it you'll know why.
Starr Hill Brewery: Love The Love, but the Coffee IPA was a really close second.
Albemarle Cider Works: Twelve cider varieties to try you'll have a hard time picking a fave!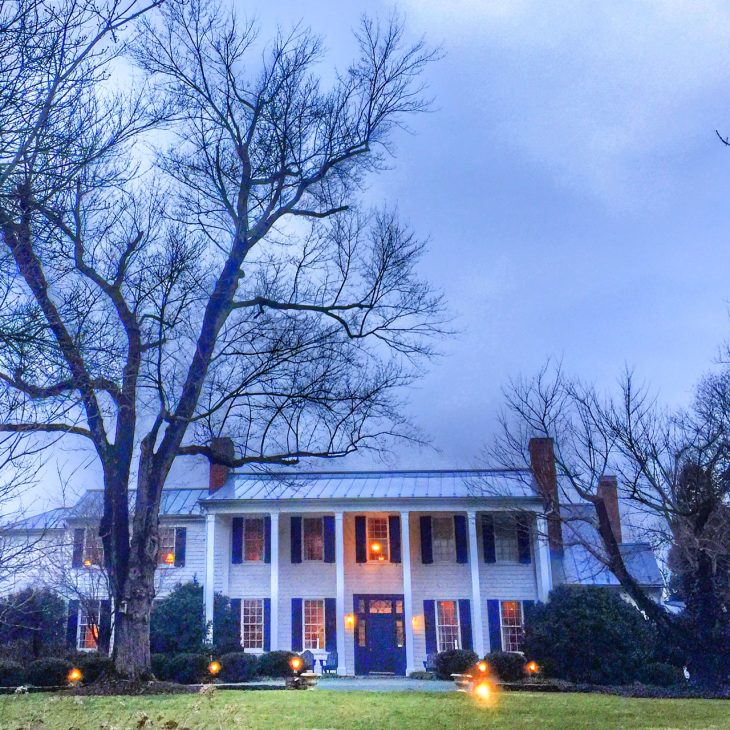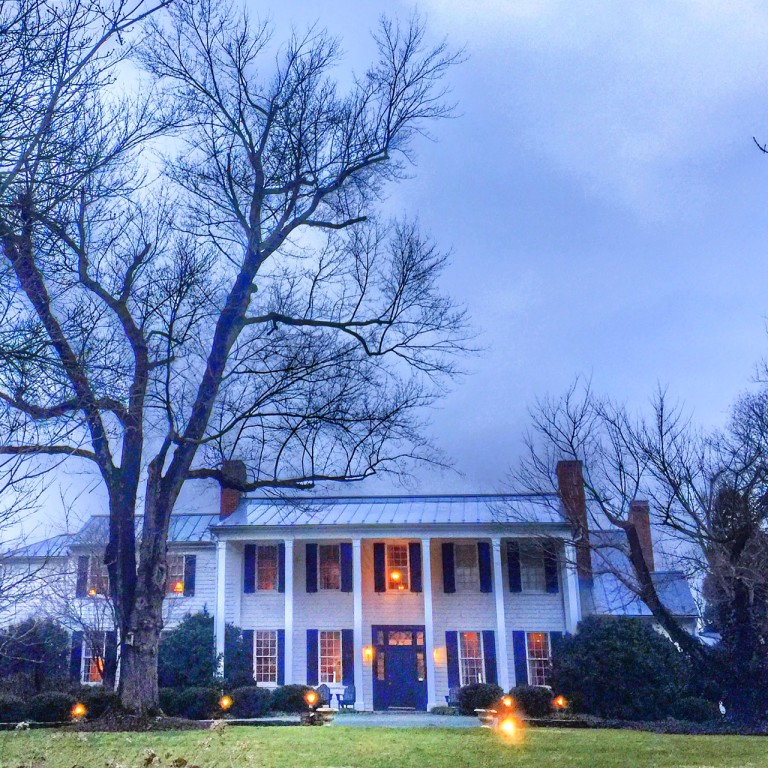 WHERE TO STAY IN CHARLOTTESVILLE
Residence Inn-Downtown: Be sure to book an extra large 2-bedroom suite. It has plenty of room to enjoy each others company PLUS a full kitchen.It's located just off the downtown mall so there are plenty of restaurants and shopping nearby.
Clifton Inn: My room, the Thomas Jefferson, was at the top of the stairs. I was delighted to find a four poster bed, fireplace and a decanter of wine in my room. Yes, wine is included in every room. There is also complimentary bottled water as well.
Graduate Hotel: Located directly across from the UVA campus. It has a mashup of decorating styles and includes a feel of school, hunt club and fishing. So fun!
Dinsmore House B&B: The lodgings are comfortable and the staff makes sure that your stay is very comfortable. Breakfast each morning is delicious and provides a great start to your day.
MORE SUMMER FUN IN CHARLOTTESVILLE ARTICLES
Where to Stay (A more in-depth review of properties)
Shopping, Eating & Creating in Charlottesville
Discovering The Beauty of Charlottesville
Fine Dining at Fossett's in Keswick Hall
***Pin Summer Fun in Charlottesville***