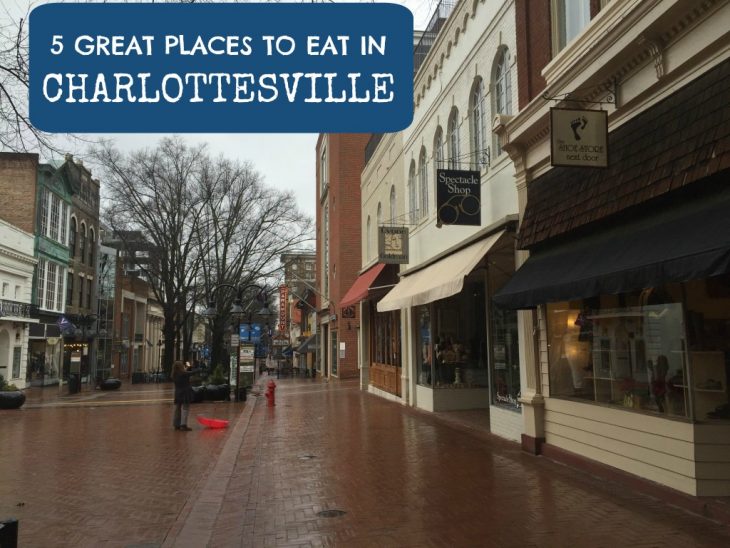 There are no shortage of places to eat in Charlottesville, Virginia. This university town is serving up some great food and your biggest challenge will be figuring out where to eat. Thankfully, I had an inside scoop on some of the best places and found these restaurants to all be quite wonderful.
I was on a girlfriend trip so had the bonus of trying multiple dishes. Thankfully, they are all good sports and didn't mind sharing a bite of their entrees. Of course, we had to test sticky toffee pudding at the places that offered it to see if one was better than the other. You'll be glad to know that you can't go wrong with sticky toffee pudding at any of these restaurants.
One of the best things about dining in Charlottesville is that so many of the restaurants are tapped into the farm to table movement and almost every place you go will be serving in-season, farm fresh, made from scratch foods.

5 Places to Eat in Charlottesville


Clifton Inn
I know I probably shouldn't pick a favorite BUT if I could go back to any restaurant for a repeat meal it would be here. We were fortunate enough to sit at the chef's table and watch him prepare our food. It was a leisurely meal that started with a cheese plate, followed by an amuse bouche and then the best shrimp and scallop wonton in a white truffle foam that I have ever tasted, and, finally, my main dish, chicken fettuccine alfredo. As if that wasn't enough, our sweet ending was sticky toffee pudding served with earl grey ice cream. Yes, it is absolutely as good as it sounds.
The service and ambiance is top notch at the Clifton and I can't imagine that you would be dissapointed by either. Meals here will probably be considered a splurge by some, but it's worth it if you can swing it. If nothing else be sure to stop for dessert and coffee.

Red Pump Kitchen
Red Pump Kitchen is a rustic Italian restaurant located on the downtown mall. Cozy atmosphere, a beautiful bar, comfy seating and a pass through window that allows peeks into the kitchen all lend itself to the start of a great meal. Start with the crispy egg, a semi soft hard boiled egg that is then breaded and deep fried, it is so very good and a great way to start the meal. I also highly recommend the gnocchi. Enjoy a sweet finish with the ricotta cake.

Whiskey Jar
A restaurant after my own heart. The list of whiskey, bourbon, and scotch available here is extensive and very impressive. You can also enjoy a whiskey flight to go with your meal. The Whiskey Jar has two seating areas, one by the hostess stand/front door and one by the bar. We were seated on the hostess/door side which was great for chatting. It just so happened that there were fewer people on that side and it made it quieter for our group. The bar side is equally as nice and I'm pretty sure there isn't a bad seat in the place. I have it on good authority that the kale salad is exceptional and I wouldn't say no to another serving of their bread pudding in bourbon sauce.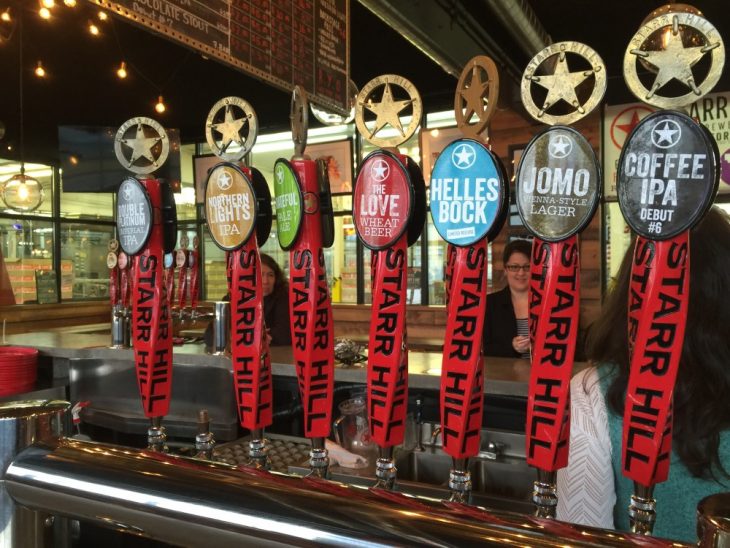 Green House
Located in Crozet, just a short drive from Charlottesville, is an adorable green house that serves up some great sandwiches and salads. I enjoyed a turkey reuben and it was delish.  I would happily go back for lunch any day. We ordered our food to go and enjoyed it at Starr Hill Brewery while tasting a great selection of beers. Not a bad way to spend lunch time.

Commonwealth & Sky Bar
Also located on the famous downtown mall the Commonwealth & Sky Bar which offers both indoor and rooftop dining. If it's a dreary, raining day dine inside in one of the lovely booth, otherwise I highly recommend sitting outside and enjoying the weather and the scenery. My entree was wonderful, but I think the best part of the meal may have been the white chocolate cheesecake.
Looking for more places to eat in Charlottesville? Check out the Visit Charlottesville site for more choices.
YOU ARE ALSO GOING TO LOVE
Studies have shown that if you loved this post you'll enjoy these posts as well.