The plan was simple enough. Head to Ohio to spend two days researching my SecretCleveland book. In January. In questionable weather conditions.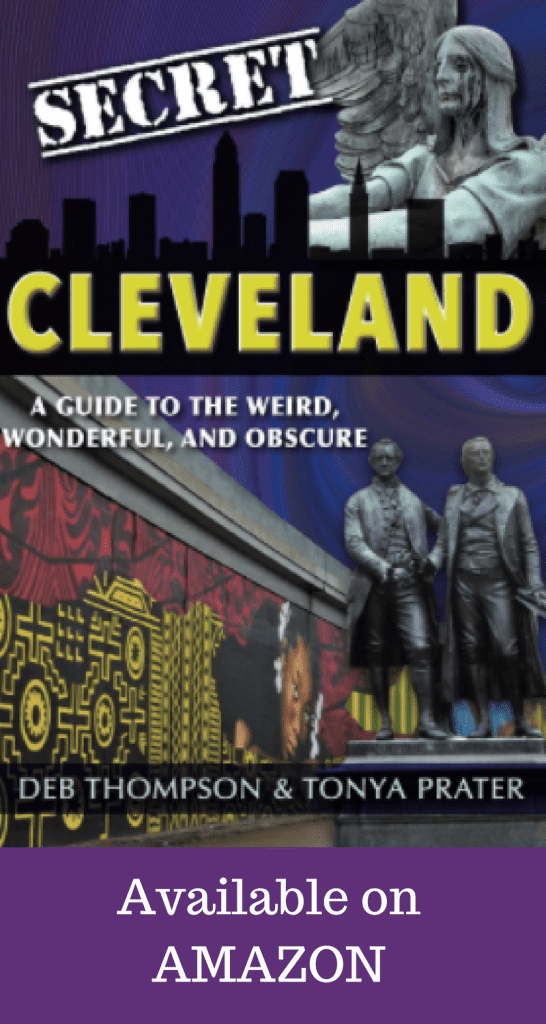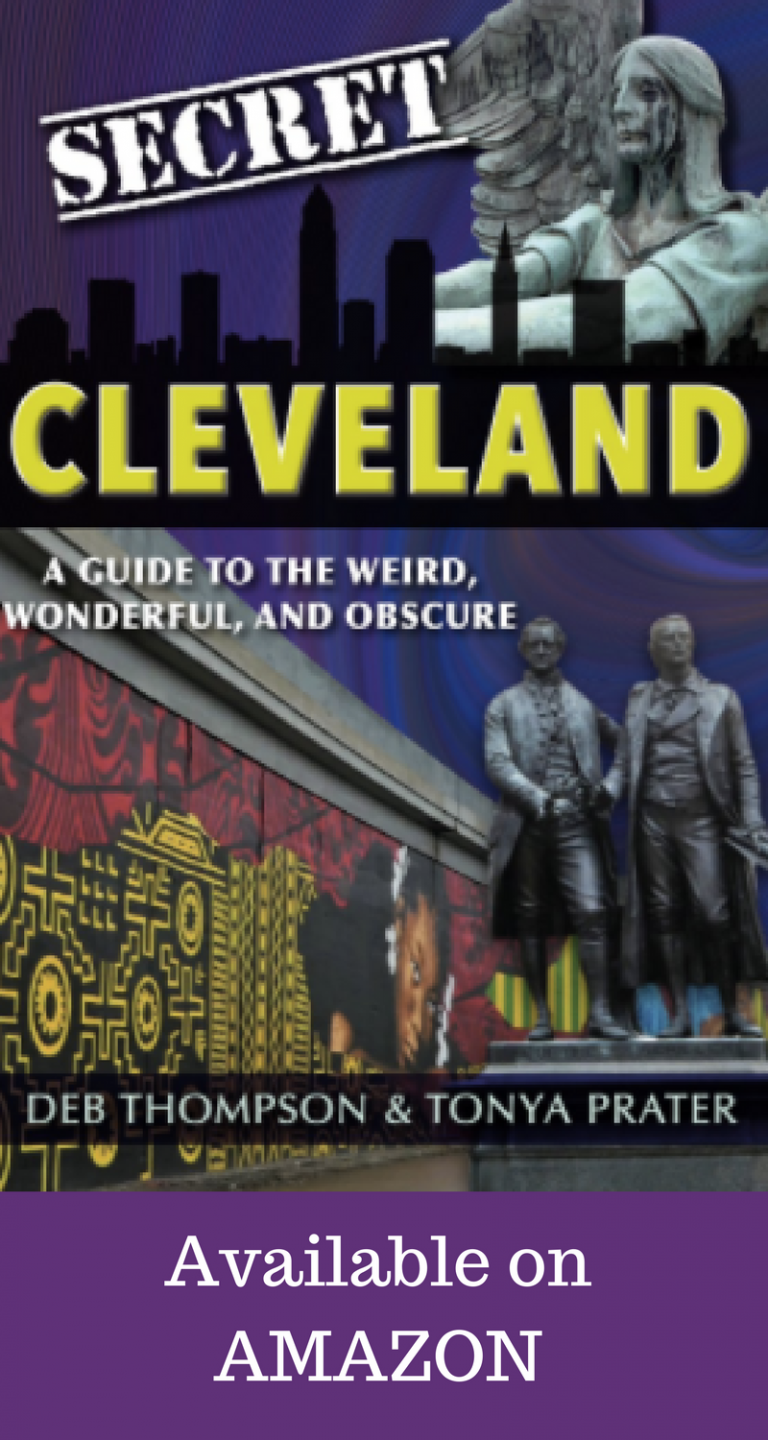 I didn't say I always have the best plans, but sometimes a missed opportunity leads to something quite unexpected and enjoyable.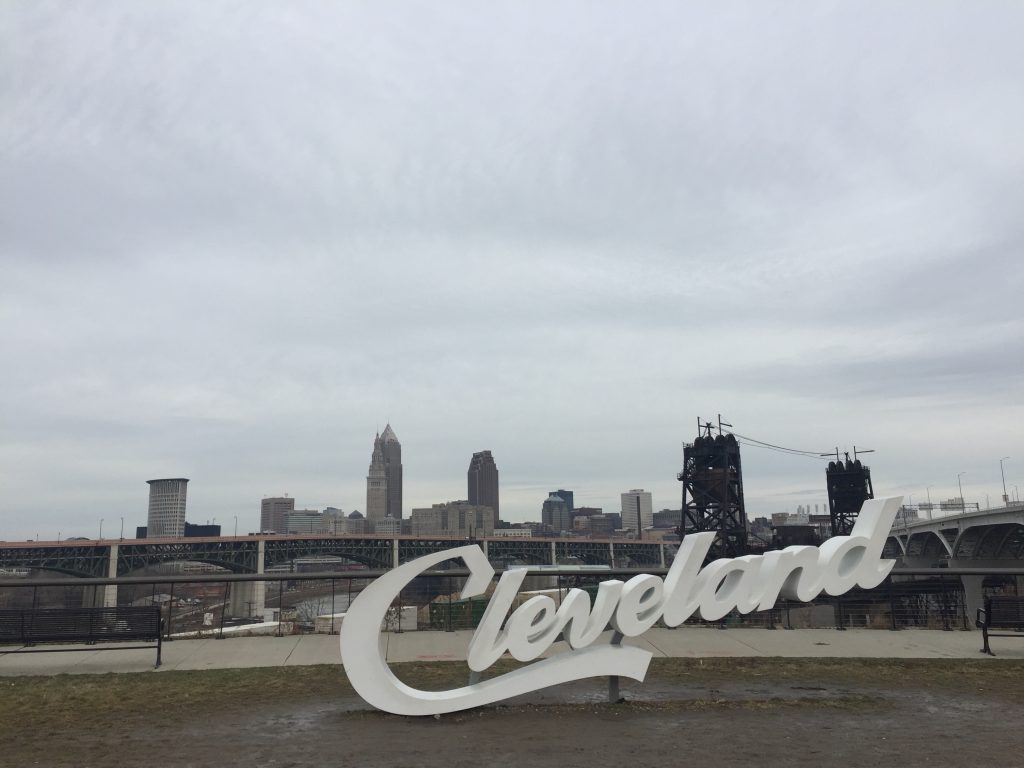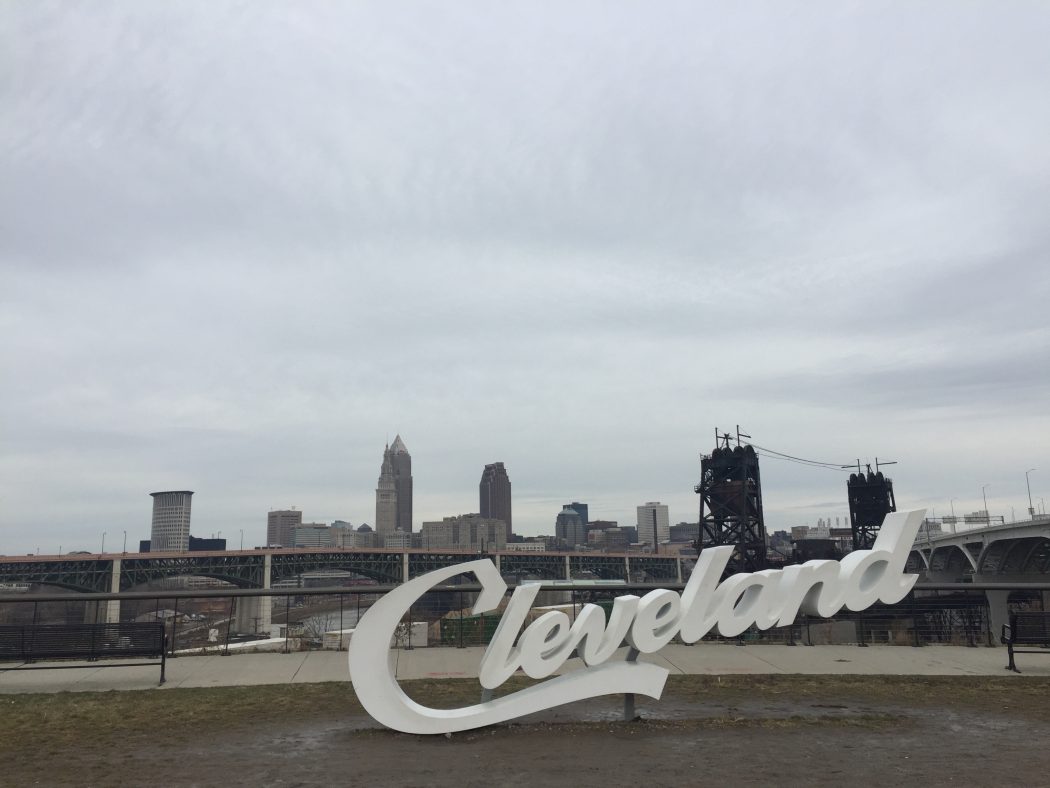 Day one in Cleveland was fantastic. Decent weather, albeit a bit cold, but no rain.
Day two, not so lucky. Woke to a downpour and Tonya (my partner in crime on so many projects) and I decided we would attempt to drive to Cleveland and "play it by ear."
About 45 minutes into our 90 minute drive we decide that it's just not worth it. I'm disappointed because I want to get more work done, but spot an exit for Medina said "let's go check it out."
Of course, Tonya, being an Ohio native, had been to Medina numerous times, but you start to look at an area a bit differently when you are looking for book content.
Our change of plans ended up being one of the best-unexpected turns of events and I can't wait to go back.
Until I can, I fully expect anyone nearby to go check out the town and spend a bit of time exploring the Medina area. I really don't think you'll be disappointed.
Our first stop was the local visitor center results in a great chat with Dan, Medina County Visitors Bureau Executive Director.
He has loads of knowledge about the area and I absolutely can't wait to share some of his suggestions in the Secret Cleveland book and here on the blog.
Be sure to stop in and say hi and pick up a few suggestions beyond what is offered here of things to do in the area.
One of the coolest things, in my opinion, in the area is nearby Worden's Ledges. As soon as the weather warms up I'm checking it out in person.
Tonya visited on a warmer winter day and really loved it. She said "Worden's Ledges are huge sandstone rock formations that feature the artwork of folk artist Noble Stuart." and they are pretty spectacular. Seriously, click over and read Tonya's story….I'll wait.
Pretty cool, right? I love finding odd and quirky things like this and Worden's Ledges is just the start for the Medina area.
During a visit, you'll want to be sure to check out Castle Noel, America's largest indoor Christmas entertainment attraction.
Of course, living near the World's largest Christmas store, Bronner's, I was intrigued by a business that bills themselves as a Christmas entertainment attraction.
As luck would have it Castle Noel was closed during my visit. Yet another reason to return to Medina.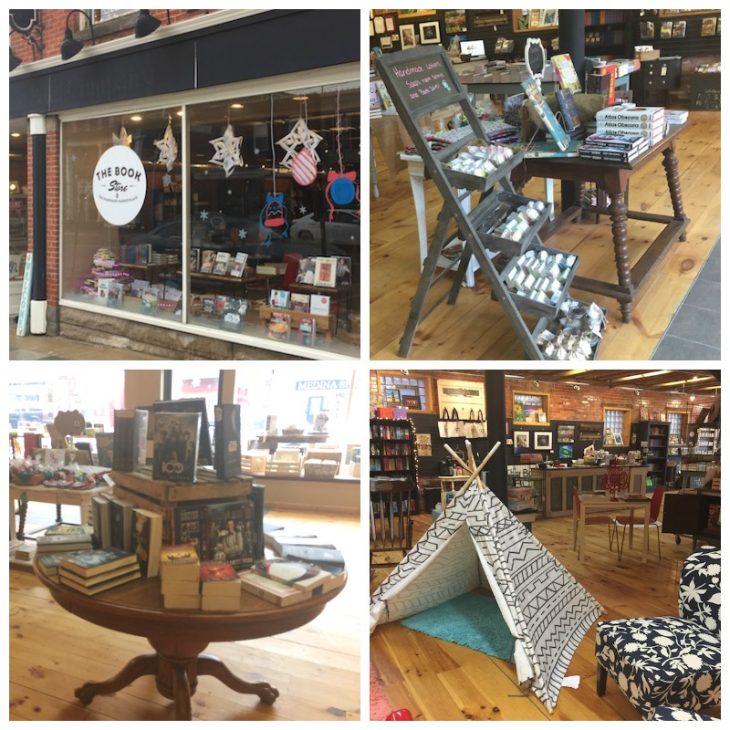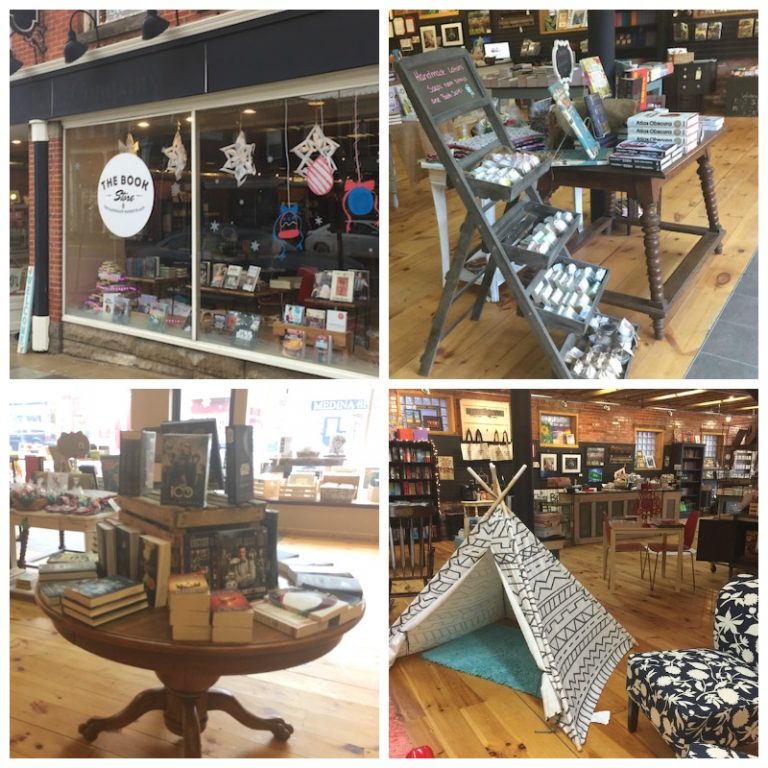 Right around the corner from the visitors center is the absolute most delightful bookstore I've stumbled across recently.
It's actually a hybrid of an independent book store and handmade marketplace aptly named The Book Store & Handmade Marketplace.
I may have fallen a bit in love with it. The book store has a great book selection including an area with books by locals and about the region. Many of the local authors have autographed books available at the store.
The handmade marketplace has so many lovely pieces. It was all I could do to not yell "ONE OF EACH, PLEASE!" because that is kind of how I was feeling.
Photographs, jewelry, gourmet items, fashion accessories, body soaps & lotions, and so much more is available. There are places to sit, $1 cups of coffee and very well read employees that are more than happy to recommend books.
The Book Store also offers special events including Sip & Shop. Um, HELLO!!
What more could you ask for than books and wine? Oh, I know, having all the proceeds from the store benefit local school and libraries because it's a 501c3 organization. Love, I'm telling you…all the love!
Famous Root Candles is located here. It's considered the best candle in America and has been around since 1869, so, you know, a few years. Lucky for those of us on a budget there is a factory outlet store. The store is only 20,000 square feet so I'm sure you'll be able to spend a bit of time wandering around.
If you are traveling with kids they will love the Toy & Train Museum. The museum is located above Ormandy's on the second floor and isn't handicap accessible.
You'll need to climb a staircase, but toy & train lovers will find the effort worth it. It's small, but mighty and you'll find lots of fun exhibits.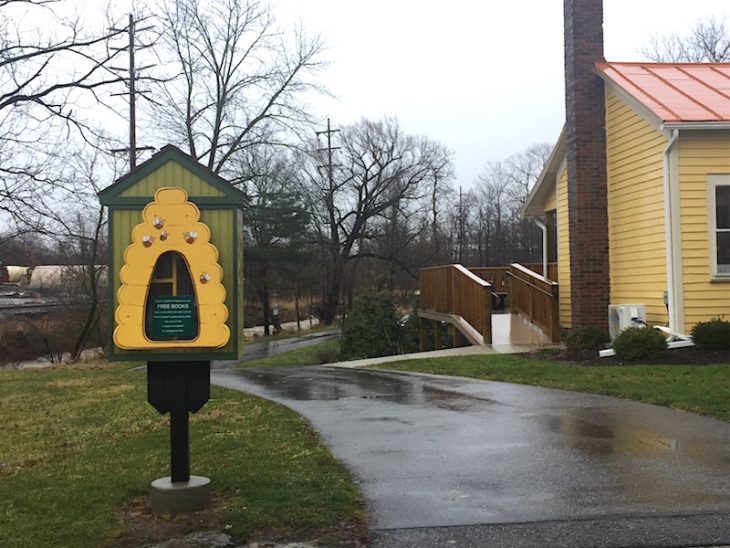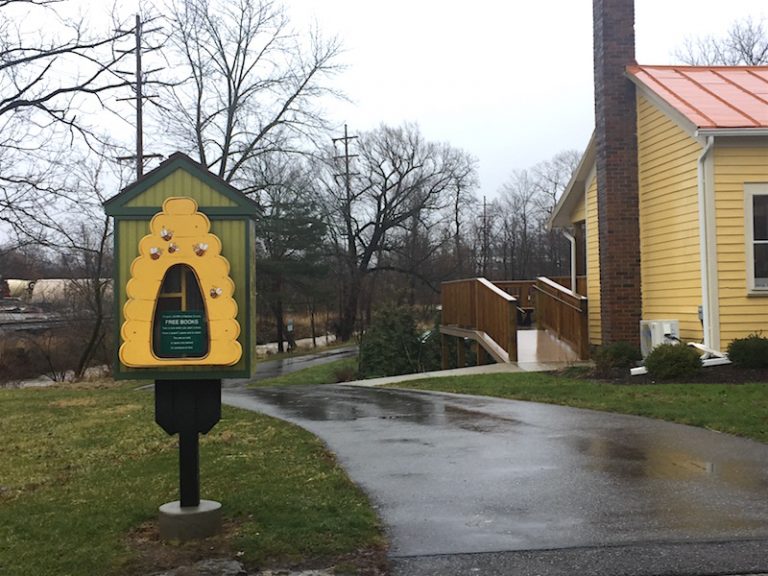 For those that enjoy finding unique little libraries, you'll find an adorable one just a couple blocks from the town square. Located on South Broadway and along the Champion Creek Trail, you can take a book and/or leave a book.
During the summer visitors have the opportunity to experience free train rides around a miniature railroad and staton house at the Medina Parks Lester Rail Trail with the Ohio Northern Live Steamers.
This is available on three weekends during the summer.
FESTIVALS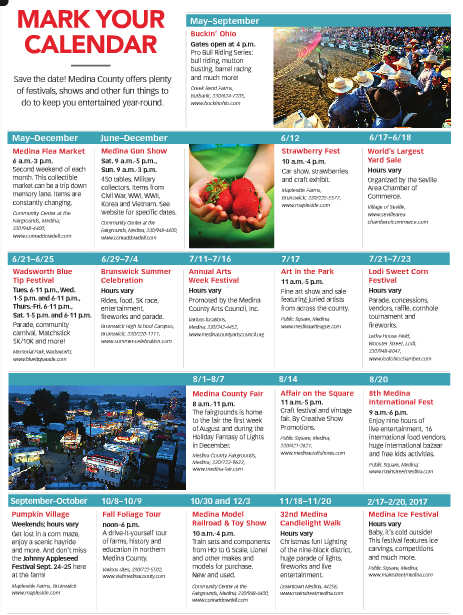 Throughout the year Medina offers an array of fun festivals. In winter there is an ice carving festival and chocolate festival. Summer brings around art festivals, a corn festival, the country fair and more.
SOME INTERESTING MEDINA OHIO FACTS
As you drive around Medina you may notice quite a few Victorian style homes. That is because the town offers some of the finest, best preserved Victorian architecture in the state.
Medina has ties to the underground railroad.
Drive about 12 miles Northeast of Medina and you can attend the annual Buzzard Festival each March in Hinckley.
WHERE TO EAT IN MEDINA OHIO 
If you get hungry during your visit you are sure to find something to tempt your tastebuds. There are 11 restaurants within a block of the town square.
During the warmer months, you can also stop by the farmers market on Saturdays for a bit to eat. We didn't eat in town, but there are a lot of delicious looking places that look worth a visit.
I barely scratched the surface here. There is so much to see and do in Medina County OH. Request their visitor's guide and start planning your trip today!
***PIN THINGS TO DO IN MEDINA TO PINTEREST***