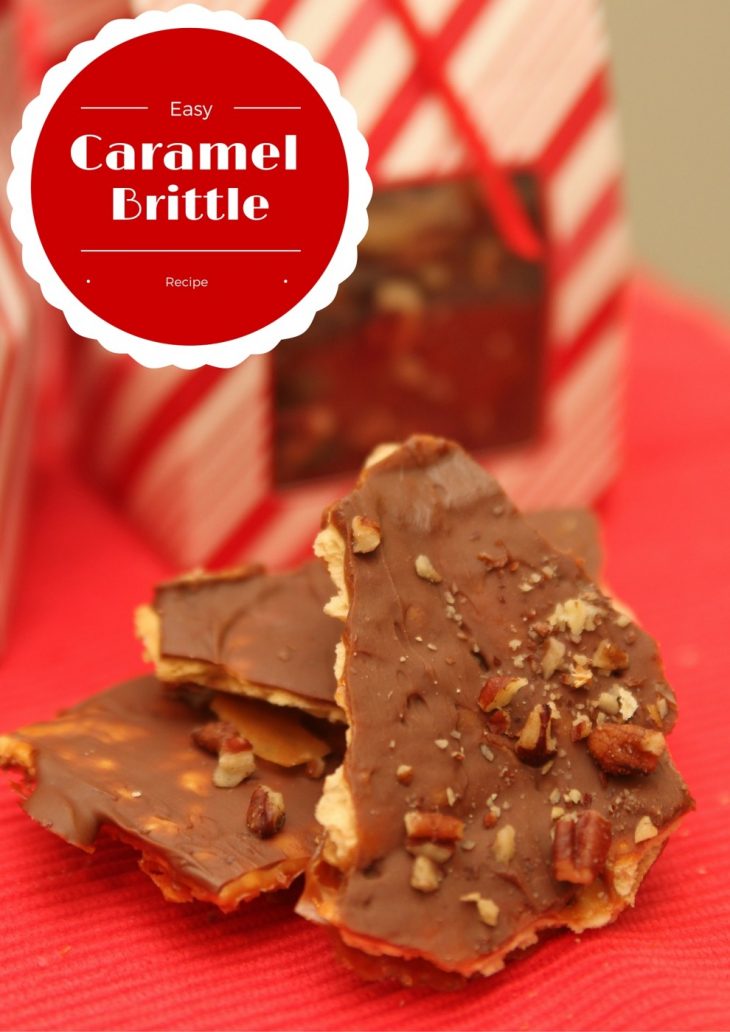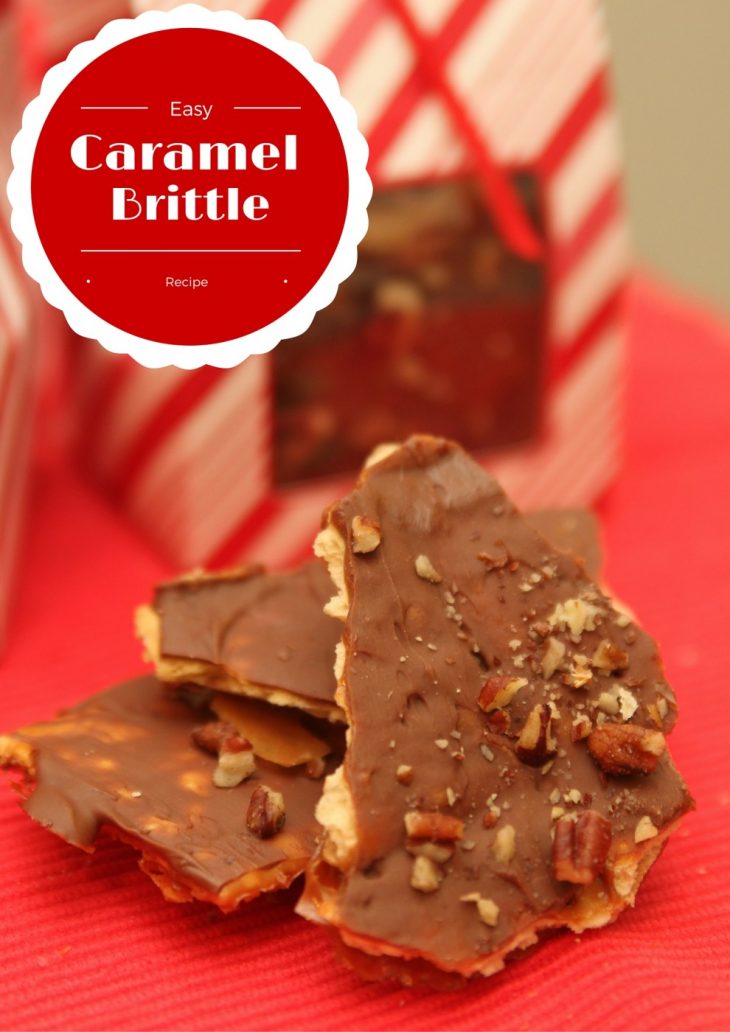 Tis the season for gift giving and sometimes the best gifts are the ones that come from the kitchen. I stumbled across a similar recipe to this in a food magazine and decided to give it a try. The great thing about this easy caramel brittle recipe is it only takes a handful of ingredients (ALWAYS my favorite recipes) and not much time. Package it into cute little boxes and hand out to postal workers, teachers, dog walkers, neighbors, bus drivers, and more.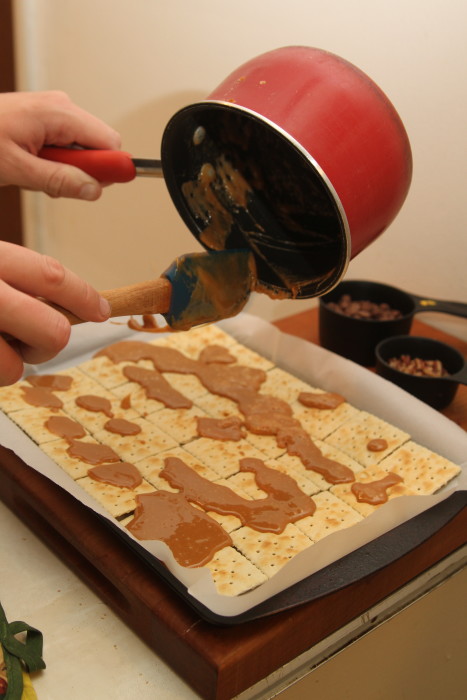 This also makes  a great gift to take to all those holiday pot lucks or even a cookie exchange. Ok, so I know it's not technically a cookie, BUT it's just as tasty and when you need something quick this is the recipe to use.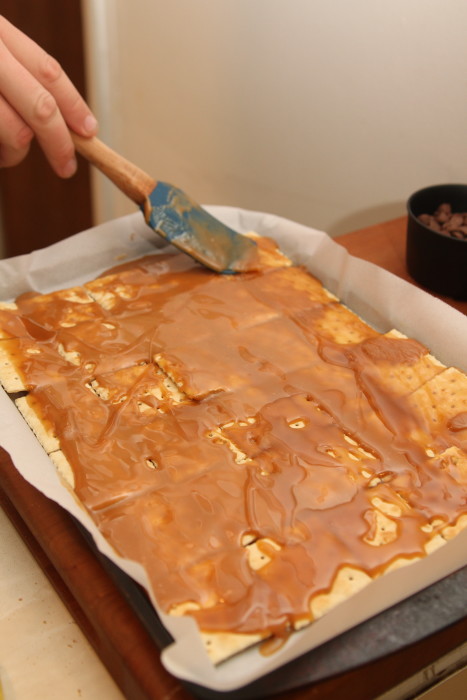 Salty sweet treats have to be among the top of the "favorite" treat list. It's the perfect combination of goodness.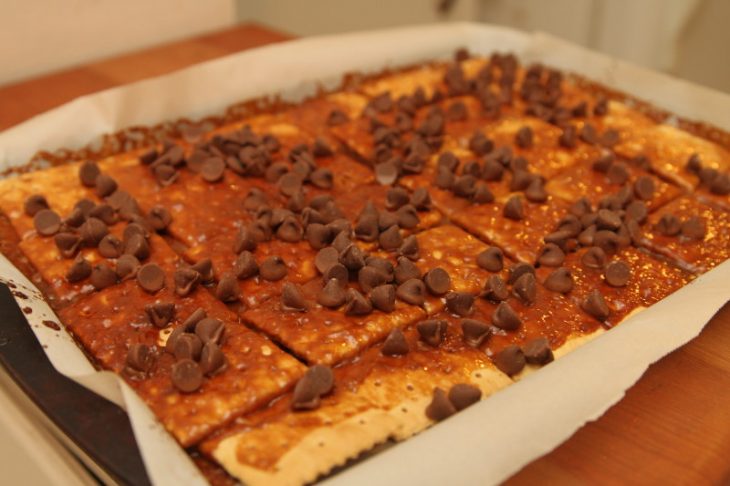 A layer of saltines, a layer of caramel, a layer of chocolate and then sprinkle with some pecans. Let cool and done!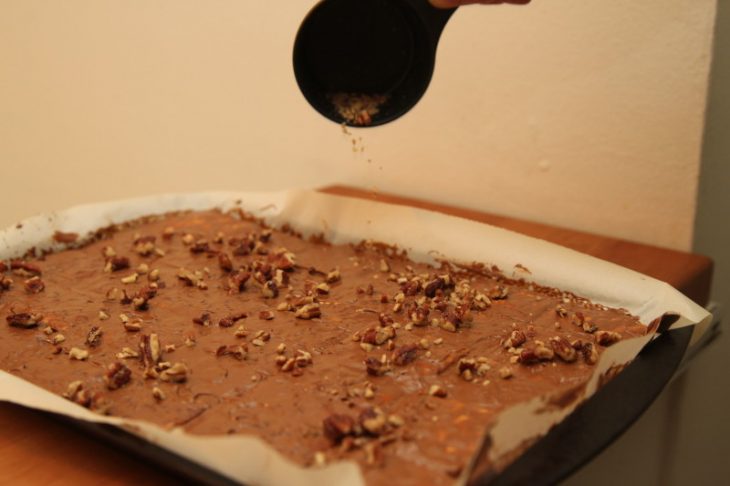 Not a fan of pecans? You can use any type of nuts you'd like. You can also take this recipe up a notch. You could add chopped peppermint candy to the top or mix in a bit of cayenne pepper to the chocolate to add a twist of heat.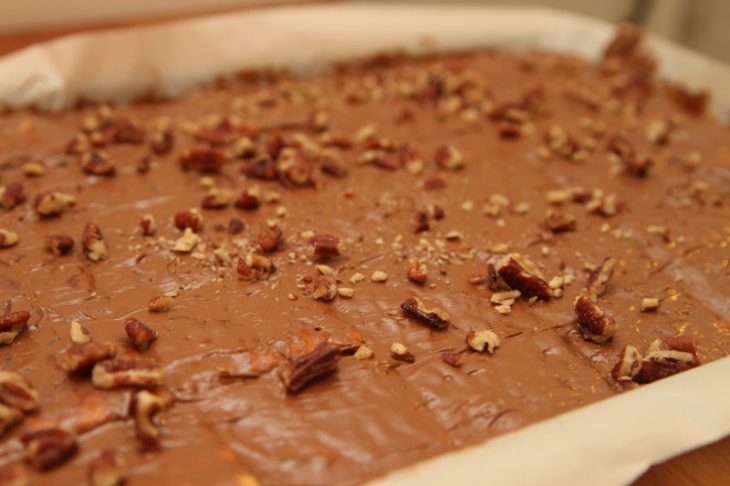 Anyway you mix it up you'll end up with a delicious treat to share with family and friends.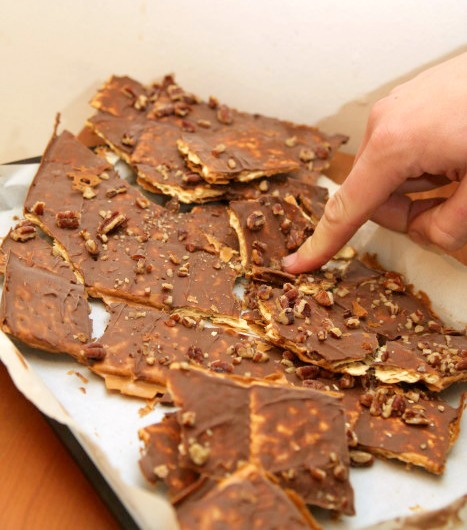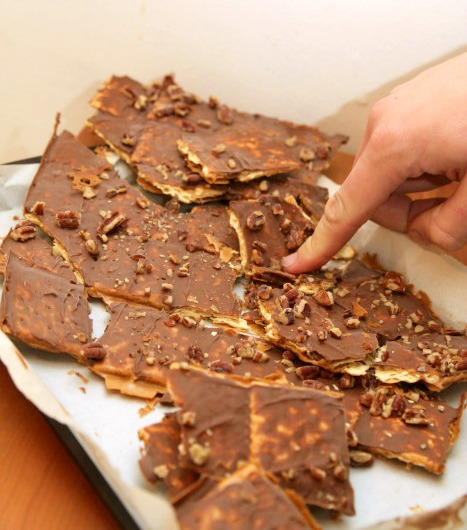 EASY CARAMEL BRITTLE RECIPE
Saltine crackers, enough to cover baking sheet
1 cup caramel sauce
1 cup chocolate chips
1/2 cup pecans, chopped
Preheat oven to 400 degrees
Cover a baking sheet with parchment paper then cover with a layer of saltine crackers.
In a small saucepan bring the caramel sauce to a boil, continue to cook for 4 minutes. Remove from heat, drizzle over the saltines.
Place baking sheet in oven and bake 7 minutes.
Remove from oven, sprinkle with chocolate chips. Let sit 5 minutes, then spread the chocolate in an even layer.
Sprinkle with chopped pecans.
Cool completely then break apart to create brittle pieces.