It's always a good time to whip up a batch of this easy caramel brittle recipe.
I love when recipes only call for a handful of ingredients and it's typically items I have on hand.
There is nothing worse than seeing a recipe you want to try and realizing you have to go to the store to buy ingredients.
Well, I mean, there are worse things in the scope of the world, but in baking, a store run ranks right up there.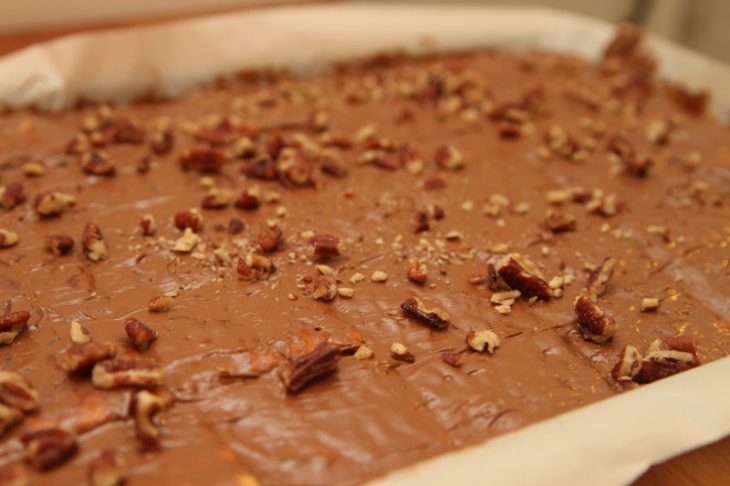 This is also a great dish to take to work so you don't have it sitting around the house tempting you with its goodness.
Usually when I have a craving for something sweet just a taste will break the mind-numbing focus on a treat.
However, if something like this is left in the house I find myself with little control. That does not help after I lost 75 pounds. I do not want to find it again.
I try to be sugar-free but there are times when I'm just tired of fighting the fight and cave for something sweet.
I find its better to give in with just a bite or two versus waiting too long and eating way too many cookies, know what I mean?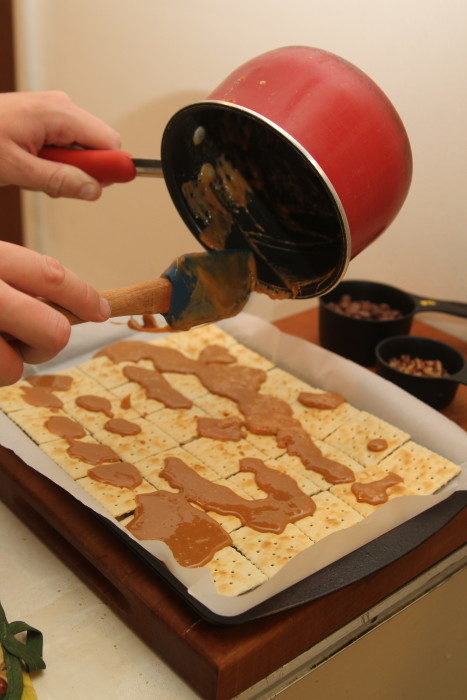 Holiday Note: This also makes a great gift to take to all those holiday parties or even a cookie exchange.
Ok, so I know it's not technically a cookie, BUT it's just as tasty and when you need something quick this is the recipe to use.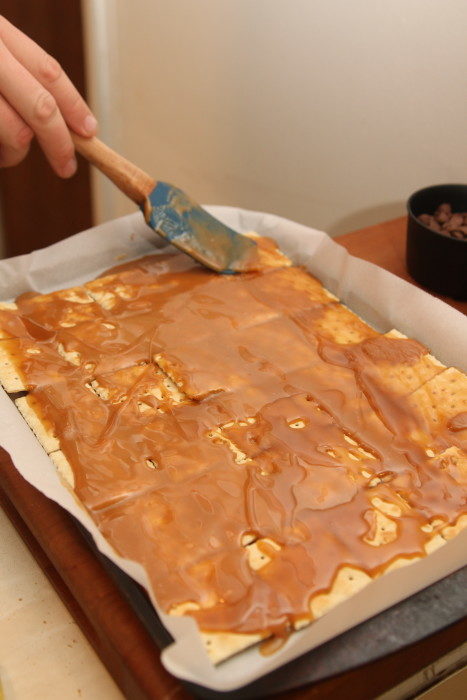 Salty sweet treats have to be among the top of the "favorite" treat list. It's the perfect combination of goodness.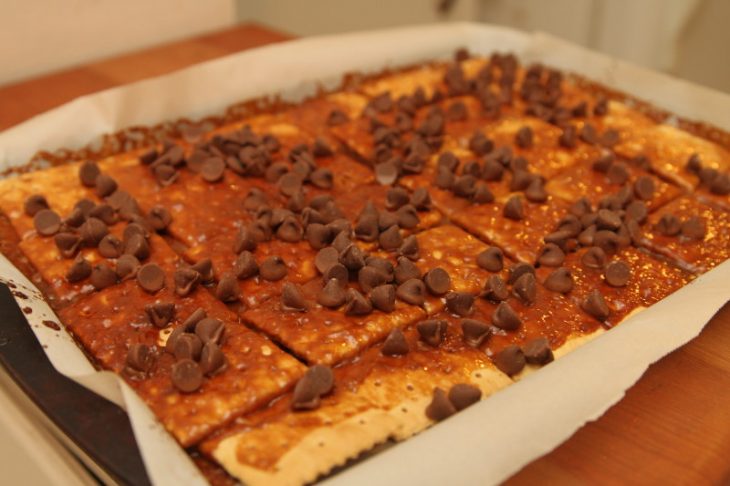 A layer of saltines, a layer of caramel, a layer of chocolate and then sprinkle with some pecans. Let cool and done!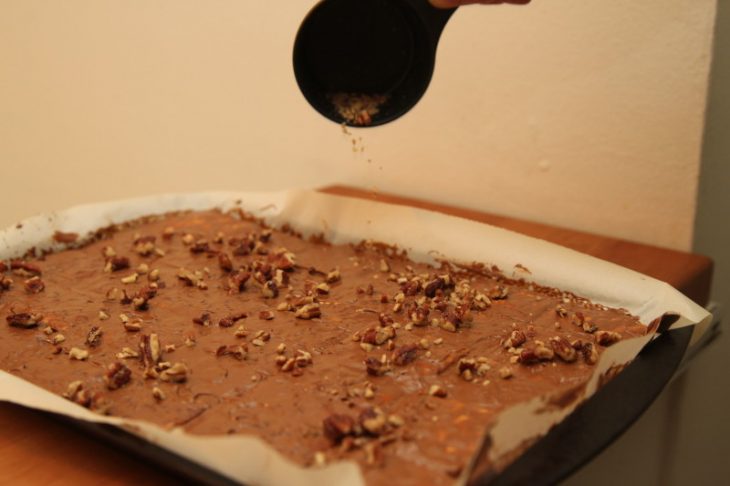 Not a fan of pecans? You can use any type of nuts you'd like.
You can also take this recipe up a notch. You could add chopped peppermint candy to the top or mix in a bit of cayenne pepper to the chocolate to add a twist of heat.
Any way you mix it up you'll end up with a delicious treat to share with family and friends.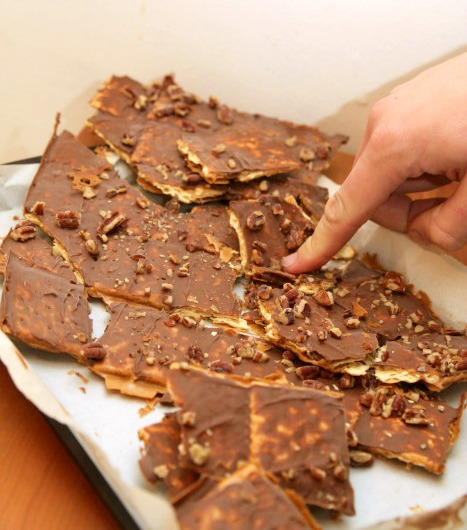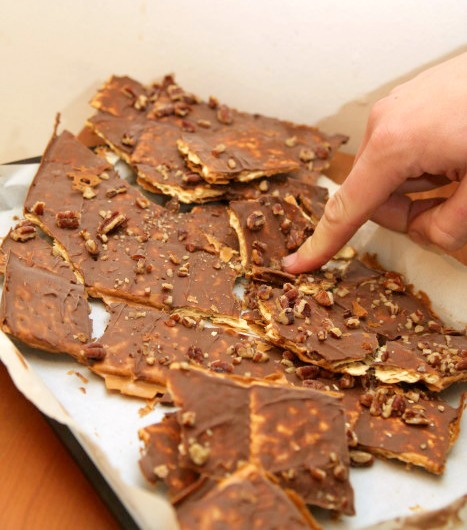 EASY CARAMEL BRITTLE RECIPE
Easy Caramel Brittle Ingredients
Saltine crackers, enough to cover baking sheet
1 cup caramel sauce –I have a great salted caramel recipe that is PERFECT for this!
1 cup chocolate chips
1/2 cup pecans, chopped
Easy Caramel Brittle Directions
Preheat oven to 400 degrees
Cover a baking sheet with parchment paper then cover with a layer of saltine crackers.
In a small saucepan bring the caramel sauce to a boil, continue to cook for 4 minutes. Remove from heat, drizzle over the saltines.
Place the baking sheet in the oven and bake 7 minutes.
Remove from oven, sprinkle with chocolate chips. Let sit 5 minutes, then spread the chocolate in an even layer.
Sprinkle with chopped pecans.
Cool completely then break apart to create brittle pieces.
More Delicious Caramel Recipes
Pin Easy Caramel Brittle To Pinterest