Caramel Heavenlies are the perfect cookie when you are in a hurry. We've all been there, you remember an hour before that you need to take cookies to a party, but you'd completely forgotten.
No worries, this can be made really fast and require hardly any mixing.
You are going to love this recipe. I made these, tried one and promptly sent the rest to work with Alan. Had they stayed in the house there is no way that I could have stopped myself from eating all of them.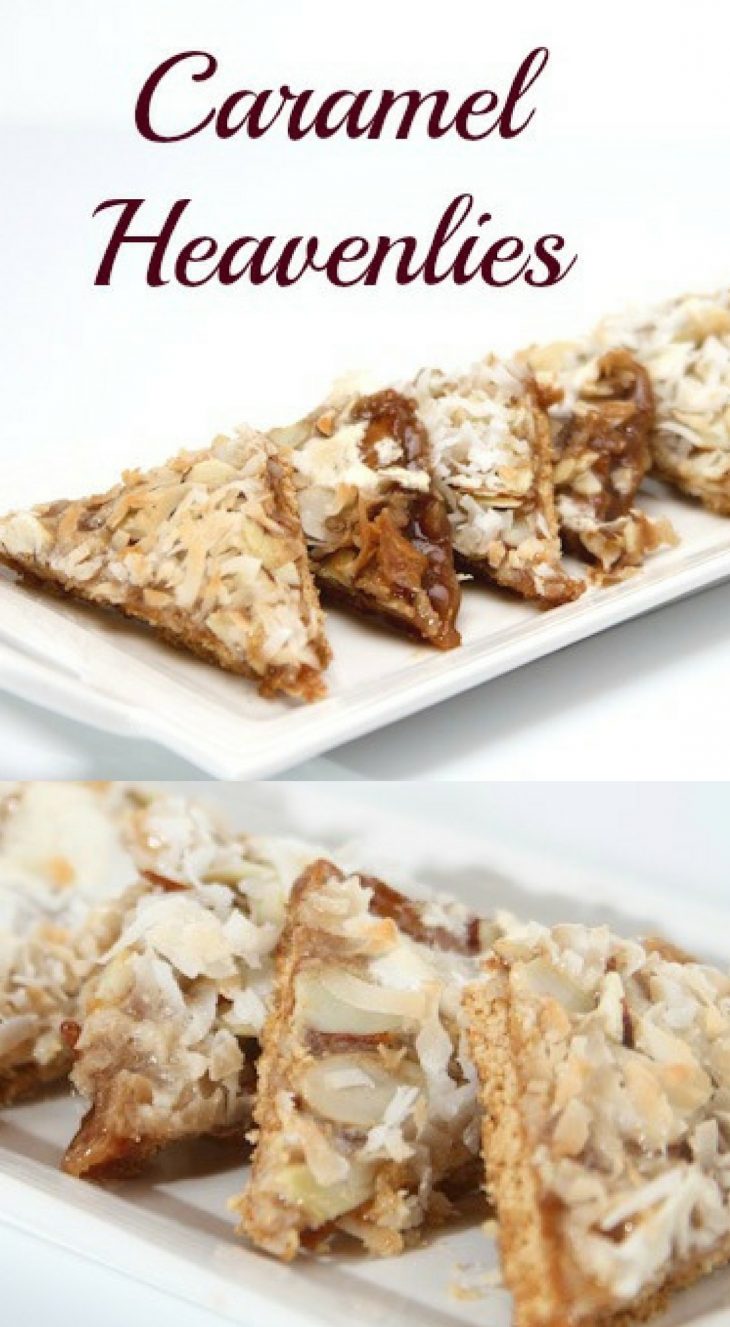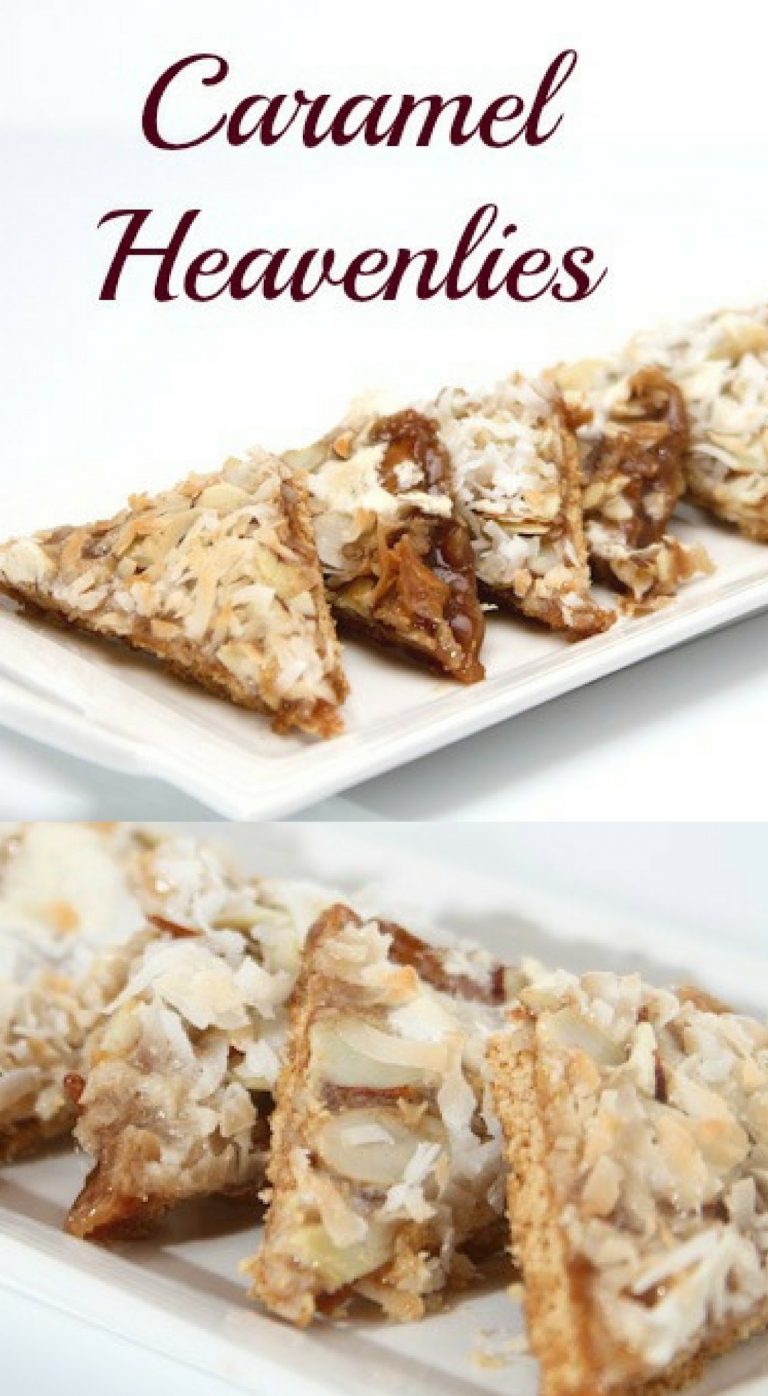 Gather your ingredients.
I bet most of you will have these in your pantry so no need to run to the store. Line a baking pan with foil and then lay out the graham crackers.
Top with marshmallows.
Top with sauce (melted butter, cinnamon, brown sugar and vanilla)
Then add almonds and coconut.
Bake for 15 minutes.
Done!
Honestly, it takes less than 10 minutes to put this together and then 15 minutes to bake. I love easy cookie recipes.
Quick and Easy Caramel Heavenlies Cookie Bar Recipe
Caramel Heavenlies Ingredients
12 whole graham crackers
2 cups mini marshmallows
3/4 cup butter
3/4 cup packed brown sugar
1 tsp ground cinnamon
1 tsp vanilla extract
1 cup sliced almonds
1 cup flaked coconut
Caramel Heavenlies Directions
Line large baking pan with foil. Place graham crackers in pan and top with marshmallows.
Melt butter in small saucepan over medium heat. Add brown sugar and cinnamon to melted butter and mix until sugar dissolves. Remove from heat and add vanilla.
Pour over marshmallows. Top with almonds and coconut.
Bake at 350 degrees for 15 minutes. Cool completely cut into triangles.
PIN EASY CARAMEL HEAVENLIES COOKIES TO PINTEREST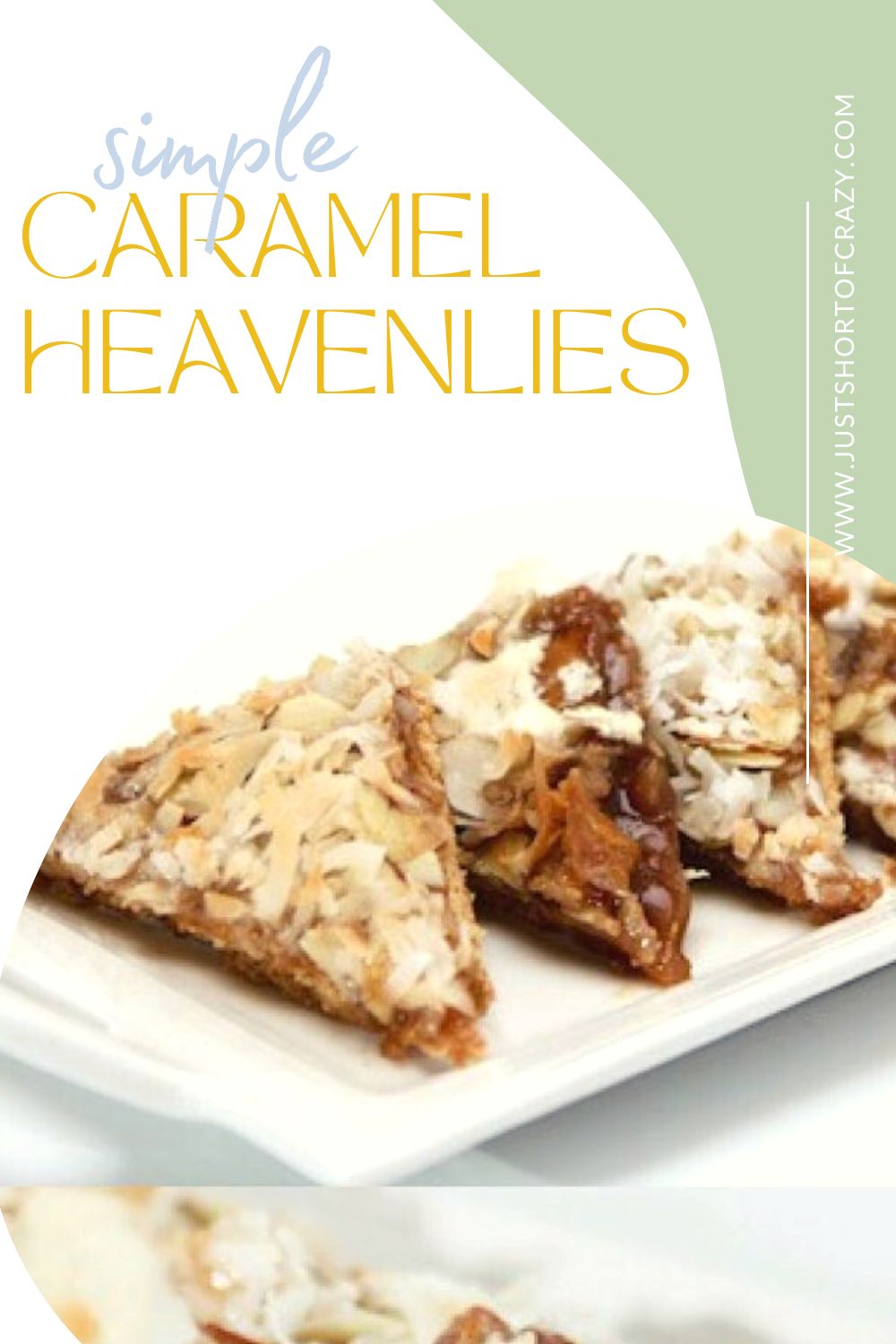 More Dessert Ideas: