Are you entertaining overnight guests during the holidays? These sheet pan blueberry pancakes help you whip up a batch of berry cakes in no time at all.
The recipe calls for unsweetened almond milk, but if you can substitute with any type of milk you like. If I don't have any almond milk on hand I'll just use the regular milk that is in the fridge.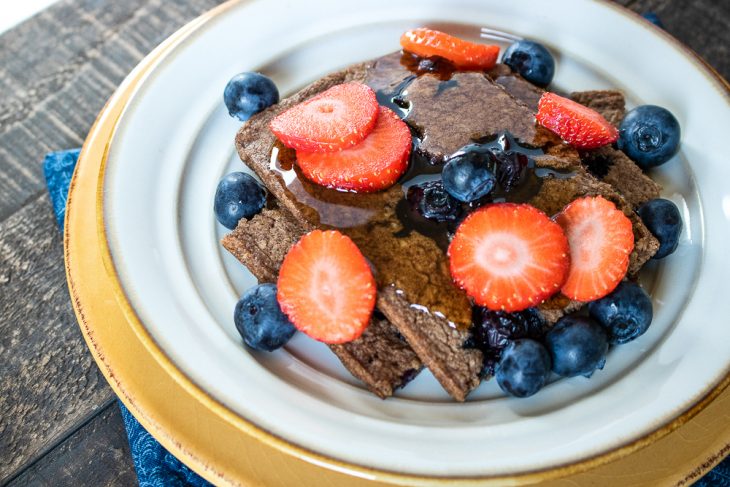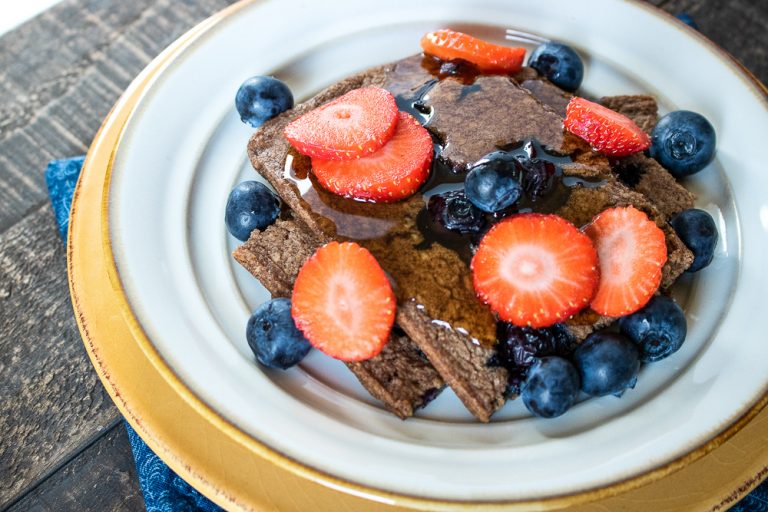 Of course, these are best served with warmed maple syrup. We are fortunate to have friends that tap their maple trees and gift us with this sweet gift.
Try to buy maple syrup from a local vendor instead of the store. Store bought maple syrup can have high fructose corn syrup and other additives tossed in. You'll want the pure, straight from the tree syrup for the best flavors.
We also like to add some whipped topping to these blueberry pancakes. So. very. good. and great for a crowd.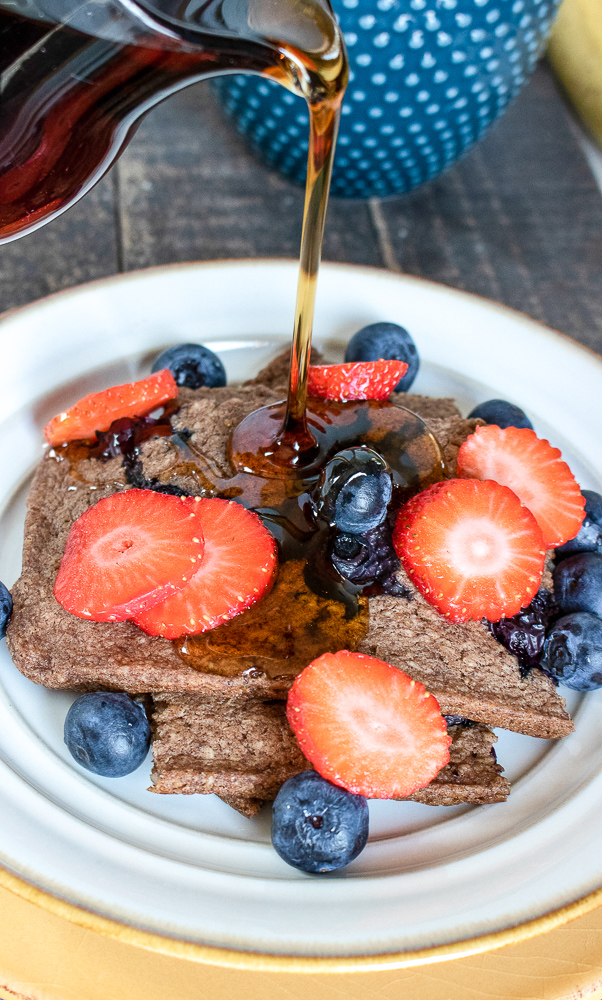 Sheet Pan Blueberry Pancakes
Prep time: 10 minutes
Cook time: 20-25 minutes
Serves: 4 (double or triple to serve a crowd)
Sheet Pan Blueberry Pancakes Ingredients
2 T. mild-flavored extra virgin olive oil, divided
½ large ripe banana
1 c. rolled oats
1¼ c. unsweetened almond milk
1 T. pure maple syrup (+ more to serve)
1½ t. baking powder
1 t. pure vanilla extract
2 t. ground cinnamon
1½ c. blueberries, divided
Optional:
1 c. sliced strawberries, to serve
Sheet Pan Blueberry Pancakes Directions:
Preheat your oven to 375°F and grease a small, rimmed baking sheet with a tablespoon of olive oil.
In a high-powered blender or a food processor, combine the remaining olive oil, banana, rolled oats, almond milk, maple syrup, baking powder, vanilla extract, and cinnamon. Blend until thick and smooth.
Pour the pancake batter onto the greased sheet pan and top with one cup of the blueberries.
Place in the pre-heated oven and bake until the batter is set in the center, slightly puffed up, and golden brown around the edges, approximately 20-25 minutes.
Remove from oven and cool for 10-15 minutes before slicing. Serve immediately with additional maple syrup, the remaining blueberries, and fresh, sliced strawberries, if desired. Enjoy!
Pin Sheet Pan Blueberry Pancakes to Pinterest