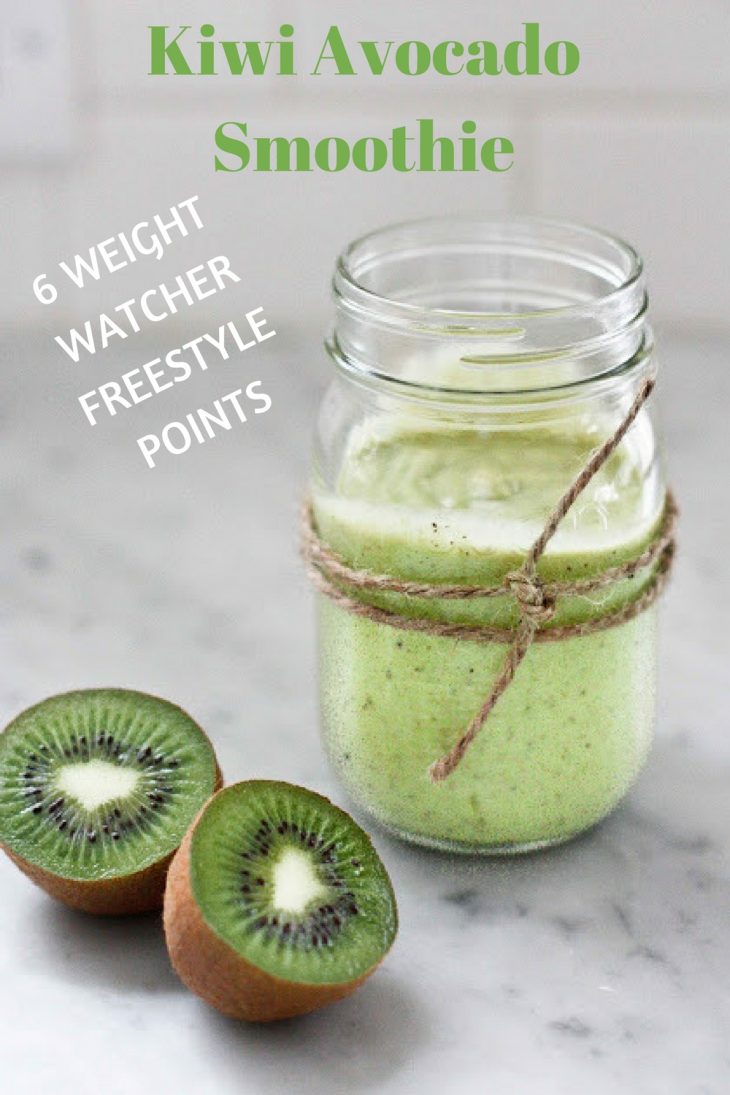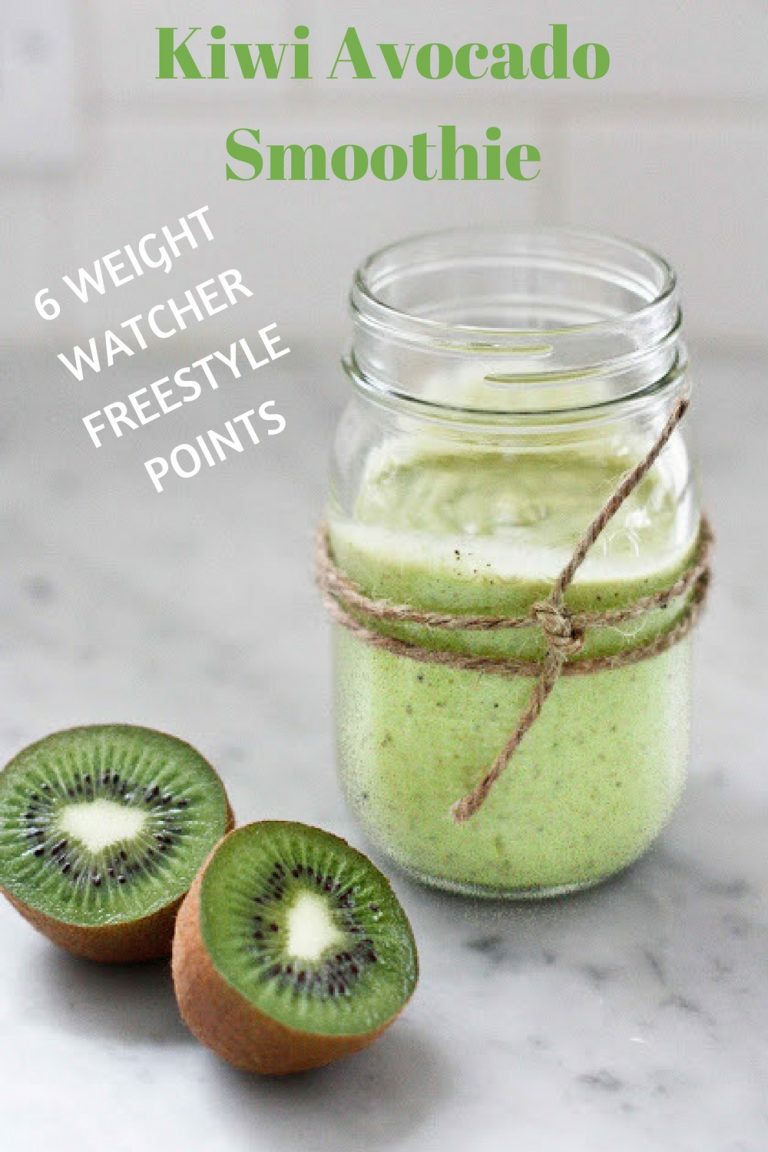 Smoothies are a great way to get all your fruits and veggies in a day. This Kiwi Avocado Smoothie Recipe gives a tasty combination. Sylvia from Feasting At Home.com created this kiwi avocado smoothie. She is a caterer and chef, so she knows what combinations of fruit taste great together. She has a great selection of recipes on her site including a Rosemary Chicken Lasagna that is drool-worthy. Make sure you stop by her blog and find something new and yummy to try.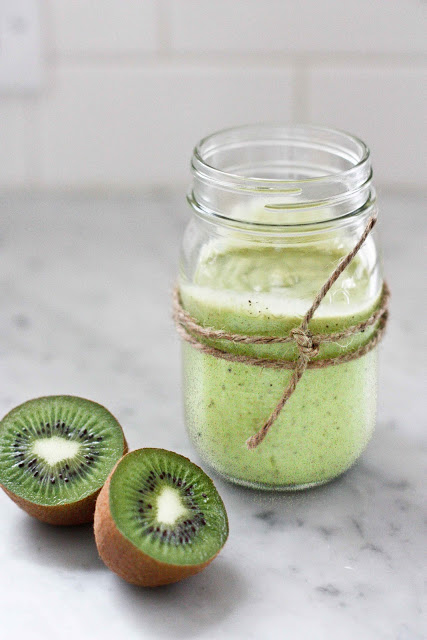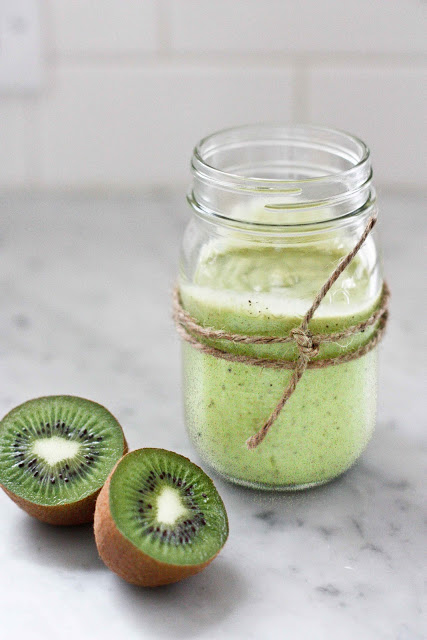 Kiwi Avocado Smoothie Recipe
I love using smoothies for breakfast, but they are often lacking in flavor. A green smoothie recipe sounds so healthy, but I just don't know about straight veggies in liquid form. This Kiwi Avocado Smoothie Recipe is simply amazing. I never knew how good something green could taste!
The combination of the creamy avocado with the tartness of a kiwi and lime juice is delicious. A hint of honey makes it just sweet enough to satisfy, but not boost too many calories. I seriously love this recipe! I prefer using my high powered blender to whip this up instead of a traditional blender. That way the ice cubes really blend into the mixture instead of staying in chunks.
Kiwi Avocado Smoothie Ingredients:
1/2 ripe avocado
2 kiwi peeled
1/8 cup lime juice plus 1 tablespoon
1/8 cup – 1/4 cup Almond milk
Honey to taste (I prefer to use local honey, but in a pinch this Wildflower Honey is amazing) (I used 1 teaspoon honey for Weight Watcher Freestyle points calculations)
2-3 ice cubes
Kiwi Avocado Smoothie Directions:
Place liquid in the blender first, then add your fruit and ice.
Cover and start on low sped, increasing to high speed.
Blend until creamy and smooth.
A healthy avocado smoothie recipe is a great idea to begin your day with rich healthy fats and nutrients. Adding in almond milk keeps this vegan and lactose-free and packs in some protein. If almond milk isn't your thing, you can use coconut water, coconut milk, or even pineapple juice to add some liquid and flavor to this avocado smoothie recipe.
More Smoothie Recipes: