I think one of the best kinds of comfort food is a grilled cheese sandwich, but when I started Weight Watchers (I've lost 75 pounds so far) I kind of took them out of the meal rotation.
Then I learned I could indulge especially if I added some extra protein. Protein, in my experience, helps me feel fuller for longer and less likely to snack. Enter the Turkey & Bacon Grilled Sandwich.
I have an entire post dedicated to even more delicious Weight Watchers Turkey Recipes that you'll want to save 🙂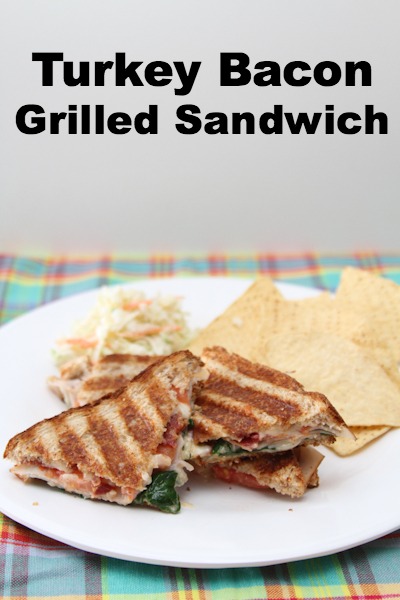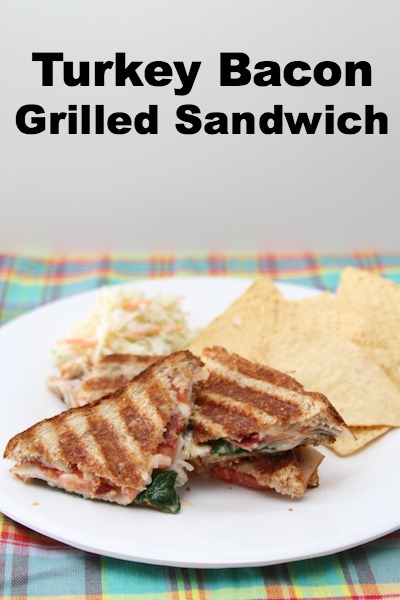 Turkey & Bacon Grilled Sandwich Ingredients
2 slices of reduced-calorie bread
3 ounces deli-sliced turkey
3 center-cut bacon slices, cooked crisp
2 slices of fresh tomato
1/4 cup of baby spinach
1/4 cup of mozzarella fat-free shredded cheese
1 tbsp of fat-free 1000 island dressing
1/4 tbsp butter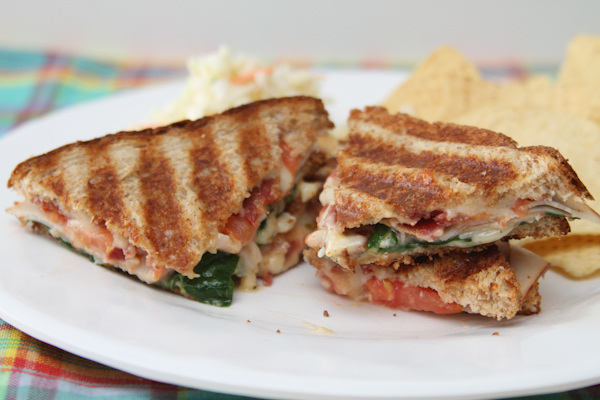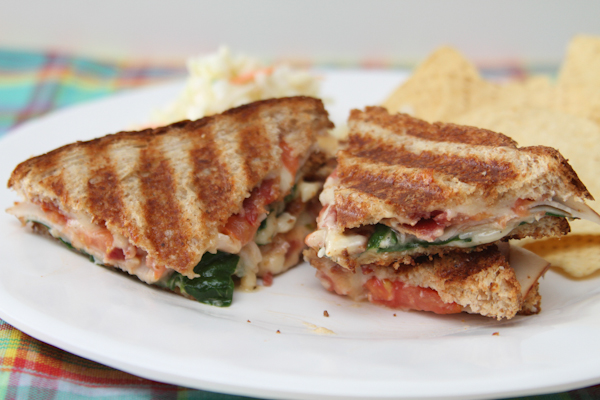 Turkey & Bacon Grilled Sandwich Directions
Butter one side of each slice of bread.
Spread the 1000 island dressing on the other side of one of the slices of bread.
Layer the turkey, bacon, spinach, cheese, and tomato between the two slices of bread.
Place on an indoor grill/panini press and cook until nice and toasty.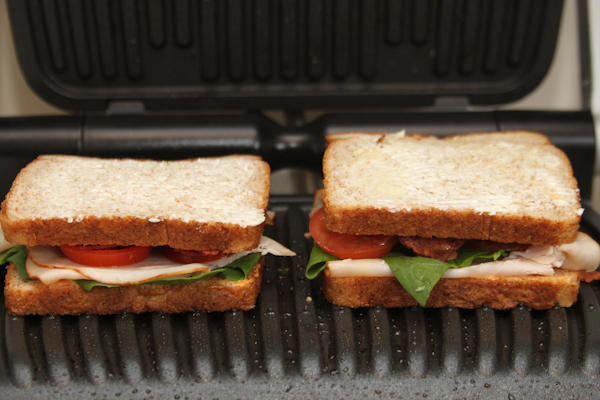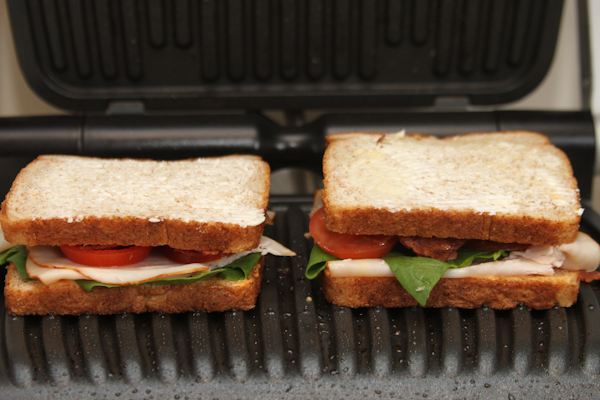 On Weight Watchers, I get 23 points a day. I try to dole those out pretty consistent. Skip breakfast, don't snack, enjoy a 10 point lunch and a 13 point dinner. That seems to be working for me.
Everyone is different though and it might take some time to see what works for you. I juggled through a bunch of different ideas to find my perfect combination.
It might take some time for you to find the perfect combo but keep at it. You'll find the way that works for you. I know you can do it.
Remember this is a journey and not a destination. I love that reminder. There is no deadline for me to be at a certain weight by a certain time.
Weight Watchers Turkey & Bacon Grilled Sandwich – 8 Points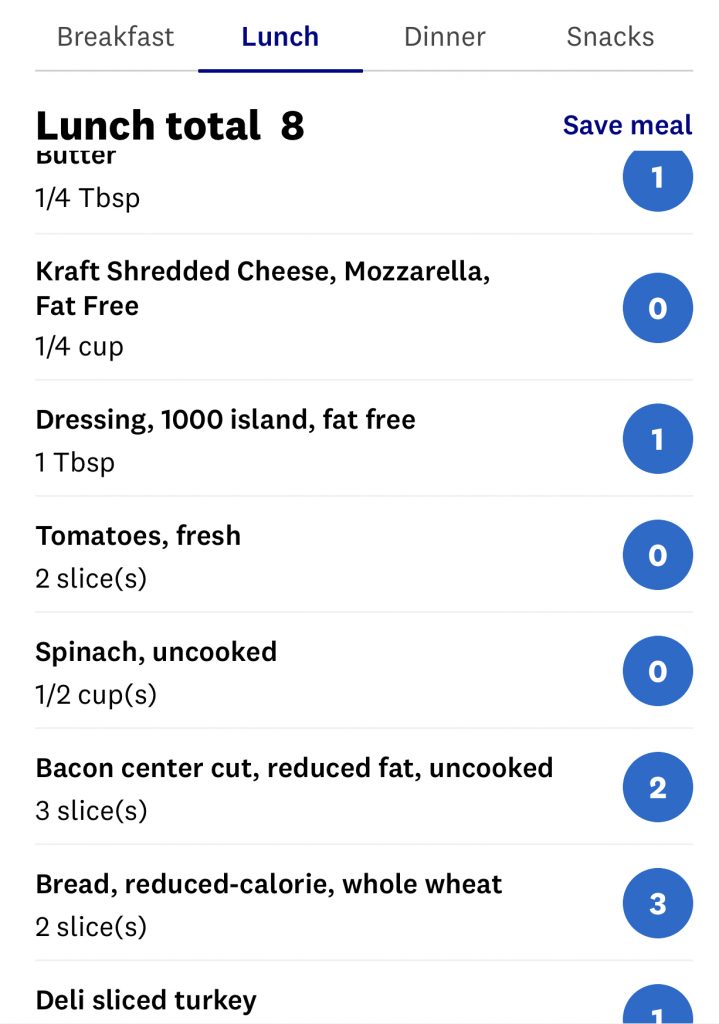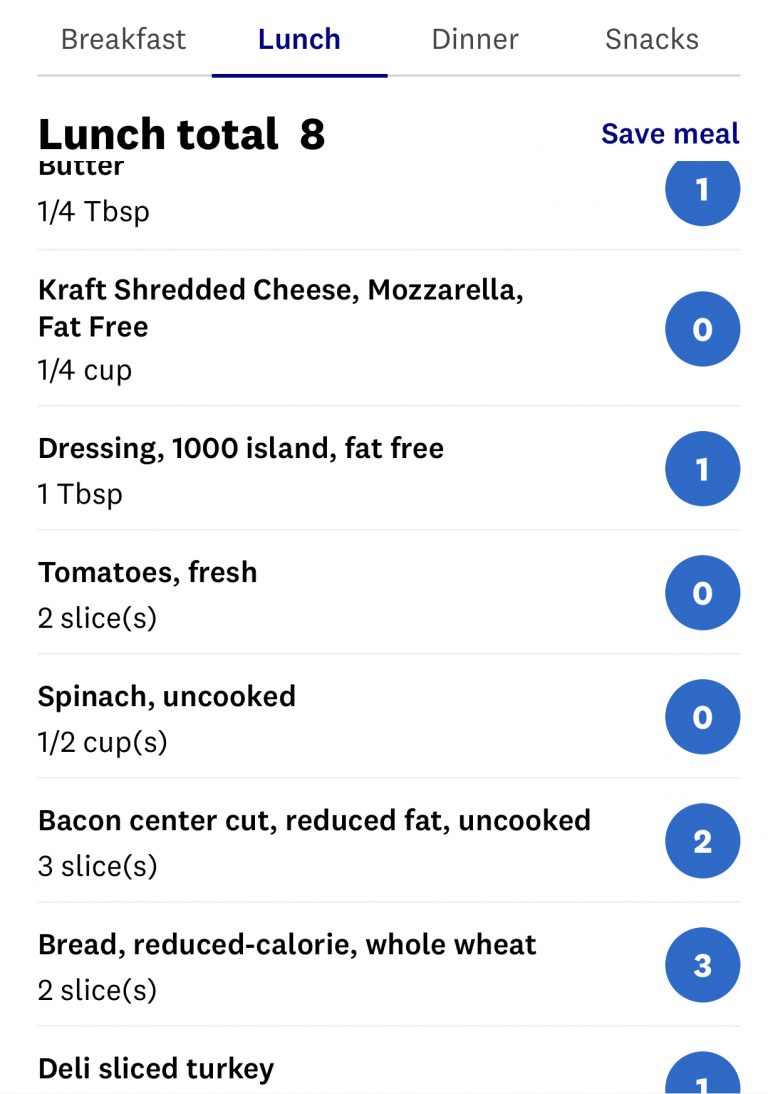 More Sandwich Recipes
Tomato Basil Mozzarella Basic Sandwich
Bacon Chicken Avocado Ranch Sandwich
Pound Cake & Brie Grilled Sandwich
Open-Face Chicken BBQ Sandwich
My Must Have Grilled Turkey & Bacon Sandwich Resources
Pin this Grilled Turkey & Bacon Grilled Sandwich to Pinterest