Pumpkin isn't just for fall time enjoyment. I cook and bake with it year round. The other day I was craving some really good cookies and put these delicious pumpkin cream cheese cookies together.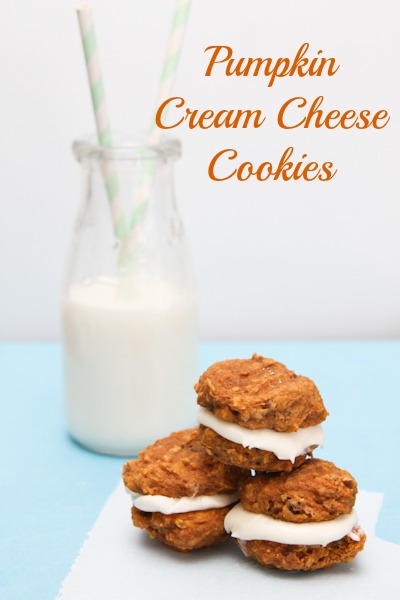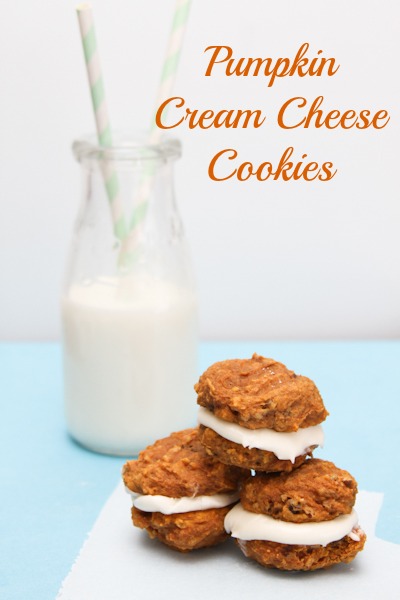 Drop cookies are my favorite to make because they are so very easy. I use two bowls to mix up this cookie recipe, but often times you can get by with the one-bowl method.
Regardless, they are really easy to bake and it's really easy to clean up while the cookies are baking.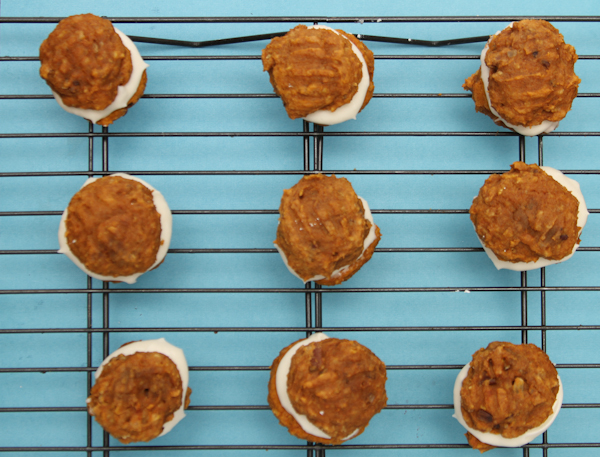 These are great for an after school snack or brunch with friends. Store in a covered container in the refrigerator. These will keep for a couple days.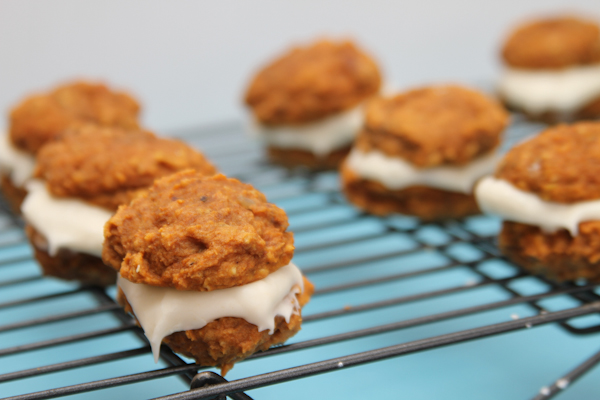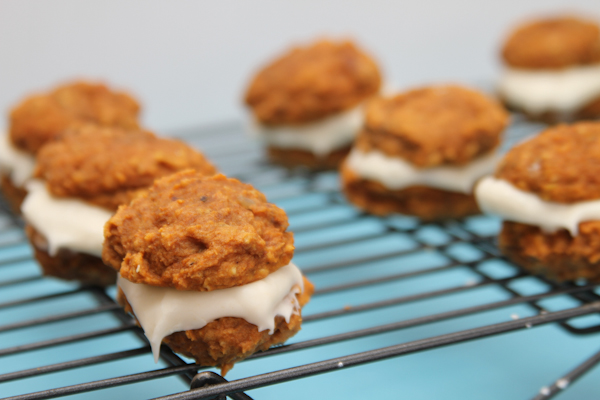 Pumpkin Cream Cheese Cookies Recipe
Ingredients:
1 1/4 cups all-purpose flour
1/2 cup quick oats
3/4 tsp baking soda
1 tablespoon pumpkin pie spice
1/4 tsp salt
1/2 cup unsalted butter, softened
1/3 cup granulated sugar
1/3 cup packed light-brown sugar
1 large egg
1 tsp vanilla extract
1 cup pumpkin pie filling
1/2 cup chopped pecans
CREAM CHEESE FILLING

4 ounces cream cheese
4 ounces butter
2 cups powdered sugar
1/2 tablespoon vanilla
Directions:
Preheat oven to 350 degrees
1. In a large bowl combing flour, oats, baking soda, pumpkin pie spice and salt. Combine well.
2. In a separate bowl blend butter and sugars together. Mix in egg and vanilla extract. Mix in pumpkin pie filling. Slowly add flour mixture to the wet ingredients. Add in pecans.
3. Cover cookie sheet with parchment paper. Drop 1 tablespoon of cookie dough on prepared cookie sheet 1 inch apart. Bake 10-12 minutes or until done.
4. Let cool completely.
5. While cookies are baking combine cream cheese filling ingredients together in a medium sized bowl.
6. When cookies are cool, frost the bottom of one cookie and place another on top creating a sandwich.
Pin To Pinterest