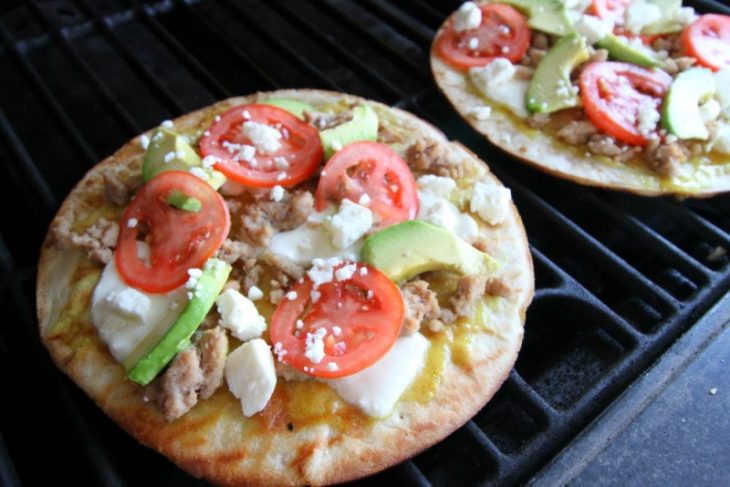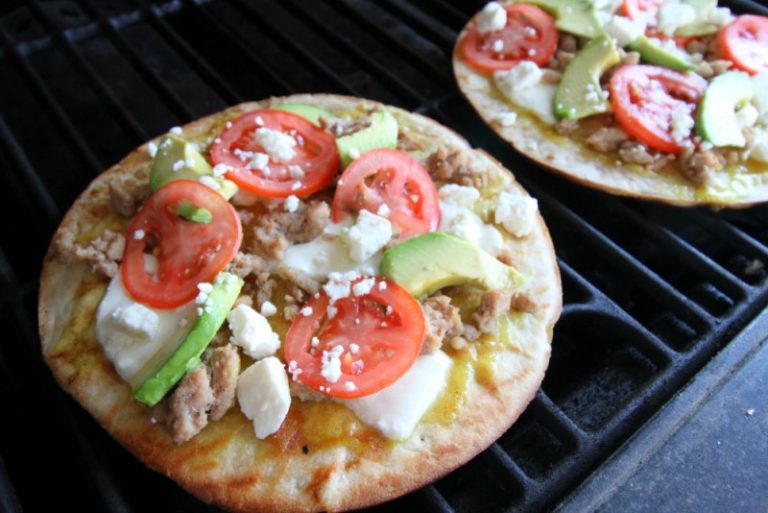 I participated in an Influencer Activation on behalf of Influence Central for Honeysuckle White to create this Turkey Avocado Pizza. I received complimentary products to facilitate my review as well as a promotional item to thank me for my participation.
One of the biggest cookout days of the year is right around the corner. This Memorial Day invite your friends over and instead of tossing burgers and brats on the grill serve up individual grilled pizzas like this Turkey Avocado Pizza. It's easy to make and can easily be cut into strips to make appetizer size servings.
Need more Weight Watchers Turkey Recipes? <<—Find them here, an extensive list of deliciousness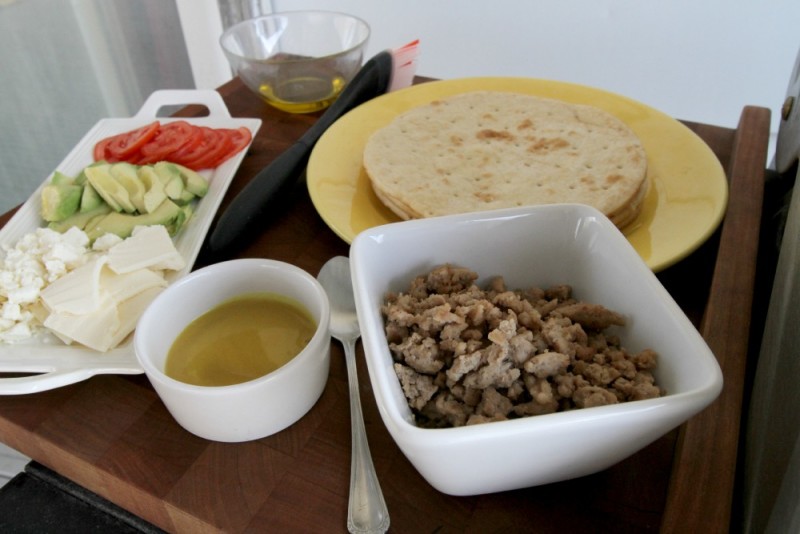 The great thing about these pizza is that they are so easy to customize. Don't like avocado, no worries, add roasted red pepper instead. Replace feta with cheddar or tomato with spinach. The combinations are just about endless. The one topping I never change out is the ground turkey. I love using Honeysuckle White Turkey on my pizzas. It's a leaner substitution to the more traditional summer foods like burgers or steaks. Plus, my favorite part, is that Honeysuckle White works with more than 700 independent farmers to produce turkey raised without growth-promoting antibiotics and it sells for a very competitive price.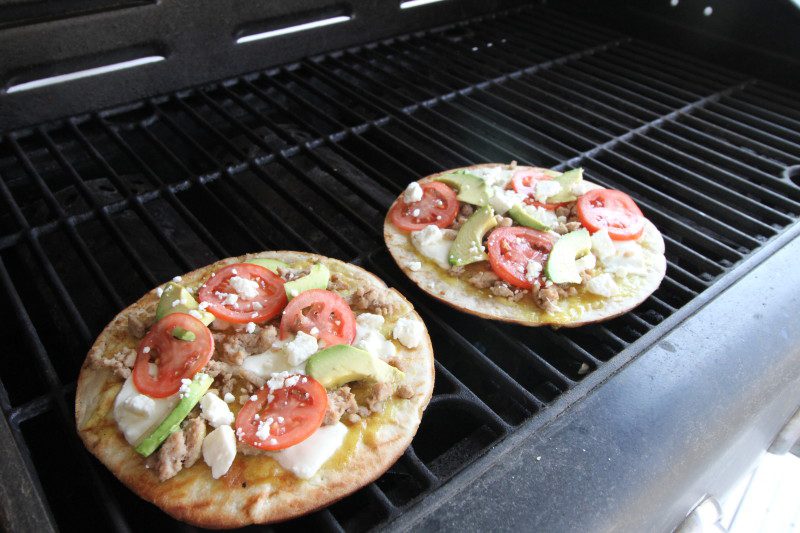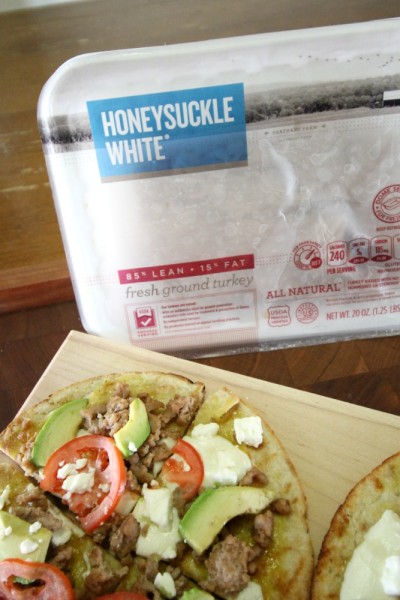 To make, gather together cooked ground turkey, fresh mozzarella, avocado, tomato, feta cheese, honey mustard and individual pre-made pizza crusts. Fire up the grill and heat to 350 degrees. Place the crusts on the grill, heat for 5 minutes and turn over. Spread a tablespoon of honey mustard on the crust, top with ground turkey, avocado, tomato slices and crumbled feta. Heat until warmed through and crispy.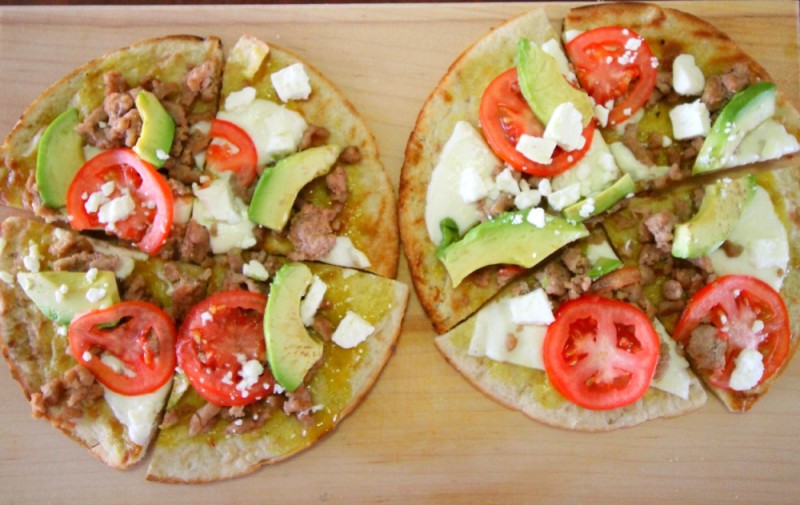 Turkey Avocado Pizza
4 pre-cooked individual pizza crust
1 cup ground turkey, browned & cooked through
1 avocado, sliced
1 roma tomato, sliced
2 ounces fresh mozzarella, sliced
1/2 cup crumbled feta
4 tablespoons honey mustard dressingHeat grill to 350 degrees.
Place pizza crusts on grill. Heat for 5 minutes and flip over.
Spread each crust with 1 tablespoon of honey mustard dressing. Divide remaining ingredients equally among the 4 crusts. Close grill lid and grill for 15 minutes or until heated through and crispy.
Pin Turkey Avocado Pizza to Pinterest