This delicious turkey avocado pizza combines the flavors of grilled turkey, and creamy avocado for a unique twist on a classic favorite.
Whether you're looking for a new lunch or dinner option or just want to mix up your usual pizza routine, this recipe is sure to become a go-to in your kitchen.
The combination of protein-packed turkey, healthy avocado, and flavorful spices makes this pizza not only tasty, but also a healthier option compared to traditional pepperoni or sausage pizzas.
Plus, grilling the pizza gives it a crispy, smoky flavor that can't be beat.
So let's get started on this tasty Turkey Avocado Pizza!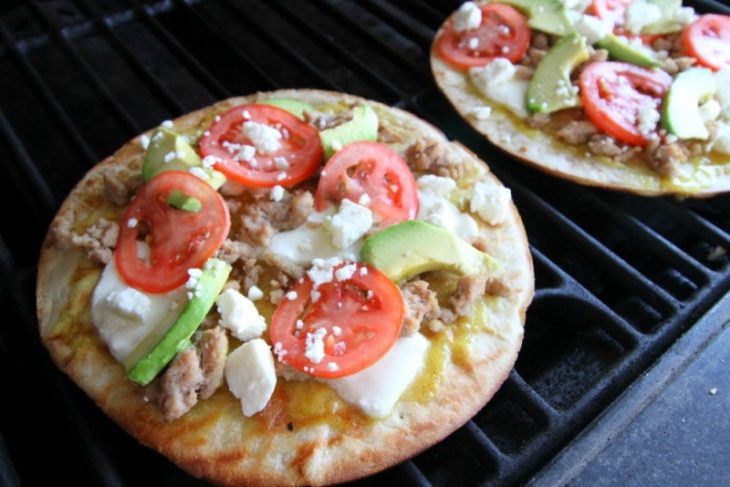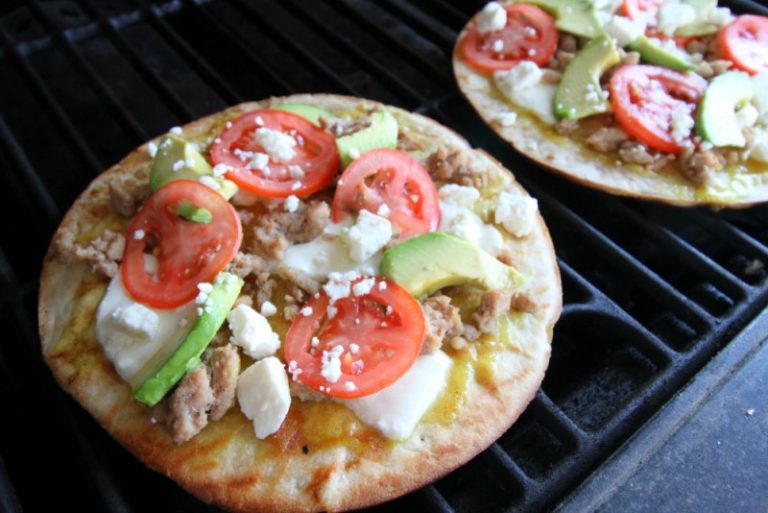 Need more Weight Watchers Turkey Recipes? <<—Find them here, an extensive list of deliciousness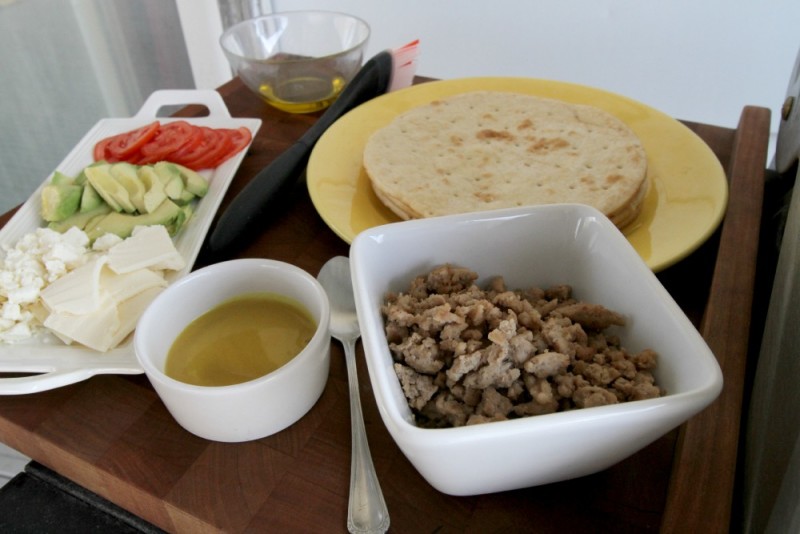 The great thing about these pizza is that they are so easy to customize.
Don't like avocado, no worries, add roasted red pepper instead.
Replace feta with cheddar or tomato with spinach.
The combinations are just about endless.
The one topping I never change out is the ground turkey. It's a leaner substitution to the more traditional summer foods like burgers or steaks.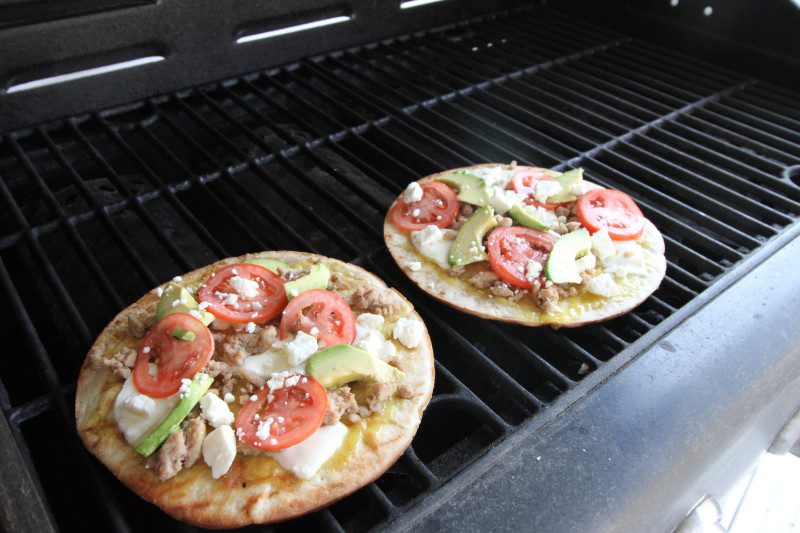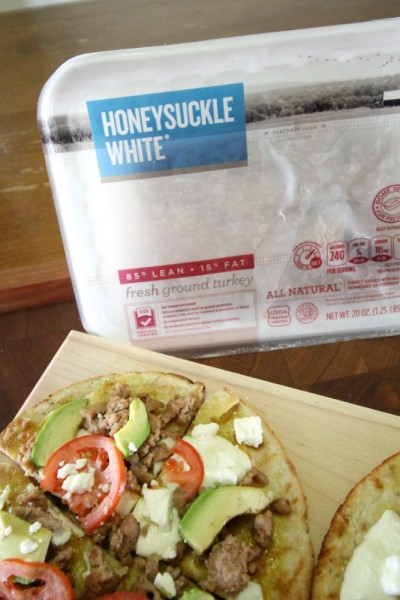 To make, gather together cooked ground turkey, fresh mozzarella, avocado, tomato, feta cheese, honey mustard and individual pre-made pizza crusts.
Fire up the grill and heat to 350 degrees.
Place the crusts on the grill, heat for 5 minutes and turn over.
Spread a tablespoon of honey mustard on the crust, top with ground turkey, avocado, tomato slices and crumbled feta.
Grilled until warmed through and crispy.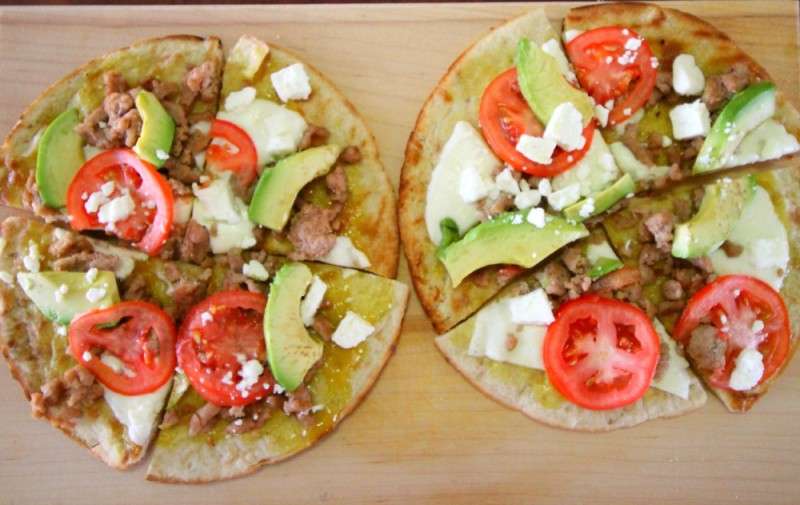 Turkey Avocado Pizza Ingredients
4 pre-cooked individual pizza crust
1 cup ground turkey, browned & cooked through
1 avocado, sliced
1 roma tomato, sliced
2 ounces fresh mozzarella, sliced
1/2 cup crumbled feta
4 tablespoons honey mustard dressing
Turkey Avocado Pizza Directions
Heat grill to 350 degrees.
Place pizza crusts on grill. Heat for 3-4 minutes and flip over.
Spread each crust with 1 tablespoon of honey mustard dressing.
Divide remaining ingredients equally among the 4 crusts. Close grill lid and grill for 15 minutes or until heated through and crispy.
Tips for Grilling Pizza
Preheat your grill to high heat and lightly oil the grates to prevent sticking.
Carefully transfer pizza crusts to the grill using a spatula or tongs.
Grill the crusts for 3-4 minutes on one side, or until it starts to puff up and become slightly charred.
Flip the dough over and add your desired toppings.
Close the grill lid and cook for an additional 3-4 minutes, or until the crust is crispy and the cheese is melted.
Use a spatula to carefully remove the pizza from the grill and enjoy!
Note: It's a good idea to keep a close eye on your pizza while it's grilling, as cooking times can vary based on the heat of your grill and the thickness of your dough.
Pin Turkey Avocado Pizza to Pinterest