The number one question I'm usually asked about destinations, and more specifically this destination, is what are the best restaurants in Loudon, TN.
I get it, there are usually too many choices, you don't want to make the wrong choice, you want to find fun, unique food experiences when traveling and all your concerns are important.
Luckily, I have the answers for you.
There are, of course, many more options in the region, but these are the ones we enjoyed during our visit.
The only issue I see is deciding where to eat first.
If you are looking for things to do in Loudon County, be sure to check out our picks for the 13 Best Things To Do In Loudon County.
If you are a fan of haunted houses start planning your trip for October so you can visit Dead Man's Farm: The Scariest Haunted House in Tennessee You'll Ever Visit

Restaurants in Lenoir City, TN
One of the best things about visiting an area with a large lake/river system is the number of waterfront dining options and we were fortunate to enjoy one in Lenoir City and one in Loudon.
Good coffee, good food, great indoor and outdoor seating areas. A place where you'll want to pull up a chair, grab a cup of coffee and stay a while.
Here you'll enjoy a cup of fair trade/organic coffee and drink it knowing that Ugly Mug is on the forefront of making sure every step of their process from coffee bean procurement through to the empty disposable cup in your hand is good for the environment.
Here's a peak at how they are doing their part:
"In our company we believe in recycling and reusing everything that we can. Our chaff ( the leaf that comes out of a coffee bean in the roasting process) is used as compost and fertilizer material for local urban gardens and botanical gardens. in fact, we have our own "Ugly Garden" which is 100% organically grown.

Furthermore; our burlap sacks are great for keeping in moisture and weed control. We even have contracted with immigrants from Burundai to make purses from the sacks to sell on line and in our stores, with much of the proceeds going back to the people."–UglyMug.com
Ugly Mug works closely with coffee farmers to bring coffee connoisseurs delicious coffee, which is roasted in Memphis and shipped to their locations in Nashville and Lenoir City.
Short on time? There is also a drive thru if you want to grab a cup of joe to go.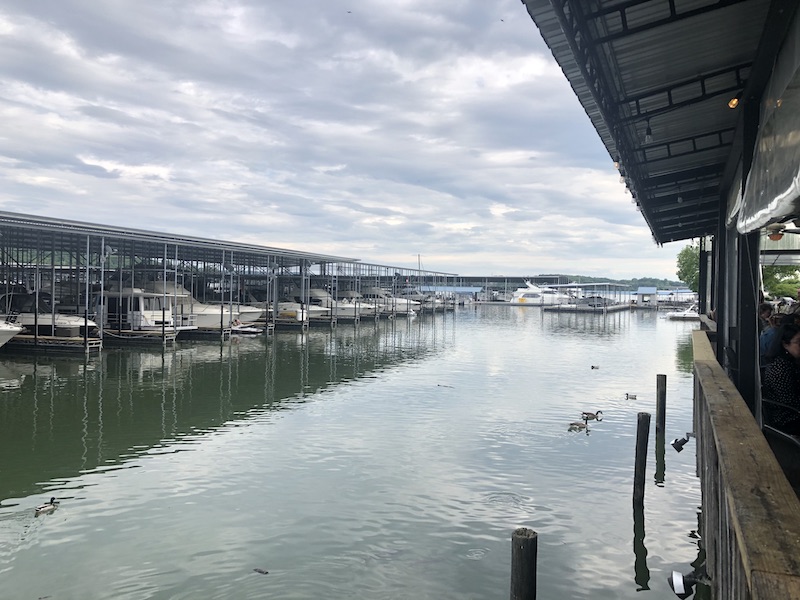 When you check in be sure to ask for a spot on the covered deck overlooking the marina and Fort Loudoun lake. Then settle in for a relaxing evening of good food and conversations with friends.
Calhouns is known for the BBQ, but everything on the menu looked fantastic. We enjoyed some of their non-BBQ options and it was fantastic.
After dinner make your way to over to their Tiki Hut deck and, if the stars are aligned, you might get lucky to enjoy some live music. Order a post-dinner cocktail, pull up a chair and simply enjoy. Note, the Tiki Hut is only open on weekends.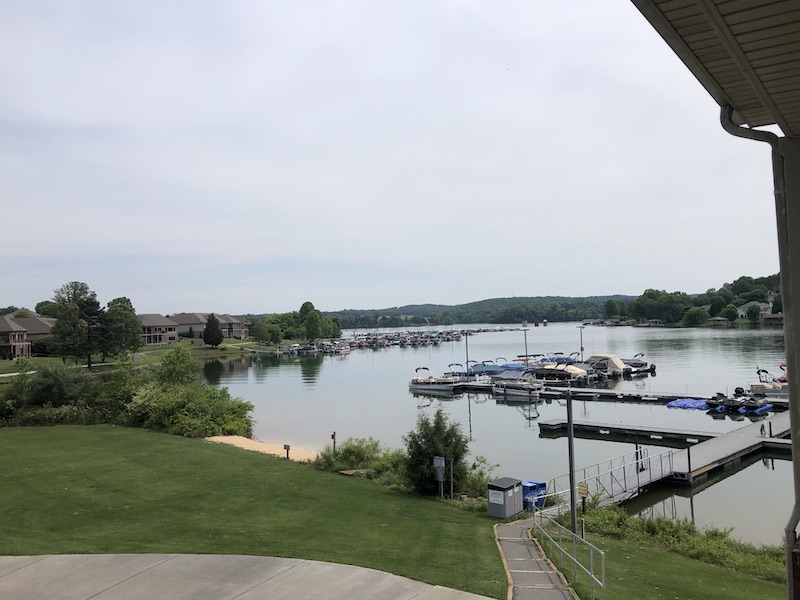 Restaurants in Loudon, TN
So many choices, so little time, as is usually the case when traveling, but here are some of my top picks.
Offering both indoor and covered outdoor seating, but when the weather is good always pick outside. A perfect place for lunch overlooking Tellico Lake.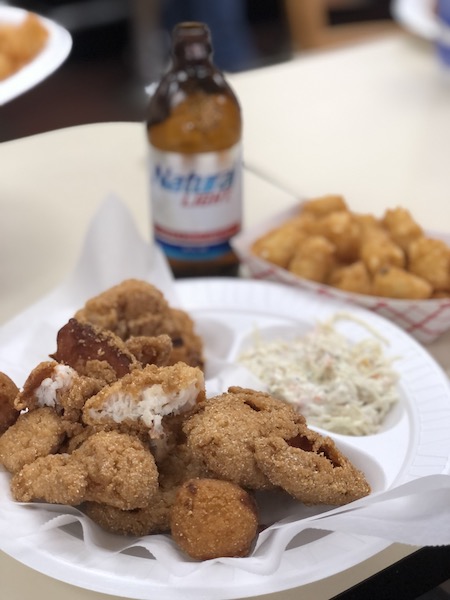 It's a gas station, convience store, and, more importantly, server of some of the best catfish you'll find in the region. Top that with live music every Thursday night and located right off I-75 and there's no excuse not to pull off the interstate and stop for breakfast, lunch or dinner.
However, if you can make it for lunch or dinner order the catfish, one order is easily enough for 2 people. Oh, and if you're not driving, grab an ice cold beer out of the cooler to enjoy with your meal.
Take exit 72 and in less than a 1/2 mile you can being indulging in some incredible catfish.
Side note: You'll be really close to Sweetwater Valley Farm, less than 10 minutes, (see below) so make sure to save room for dessert.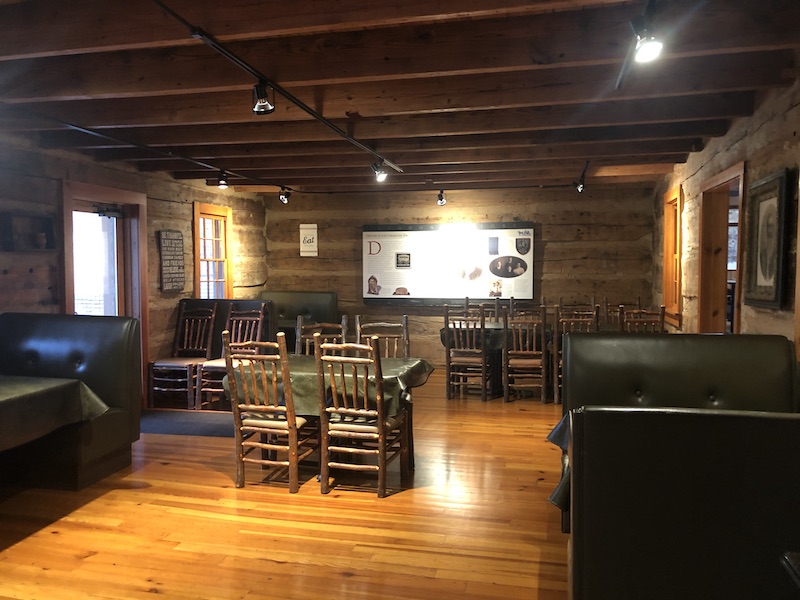 Built in 1821, it is one of the area's oldest homes and now offers southern comfort food, a full bar and both indoor and outdoor dining.
The building originally served as a home, stagecoach stop and railroad inn. Later it was simply a residence, but has since come full circle and is being used as intended as a stopping place to enjoy a pint and a bite.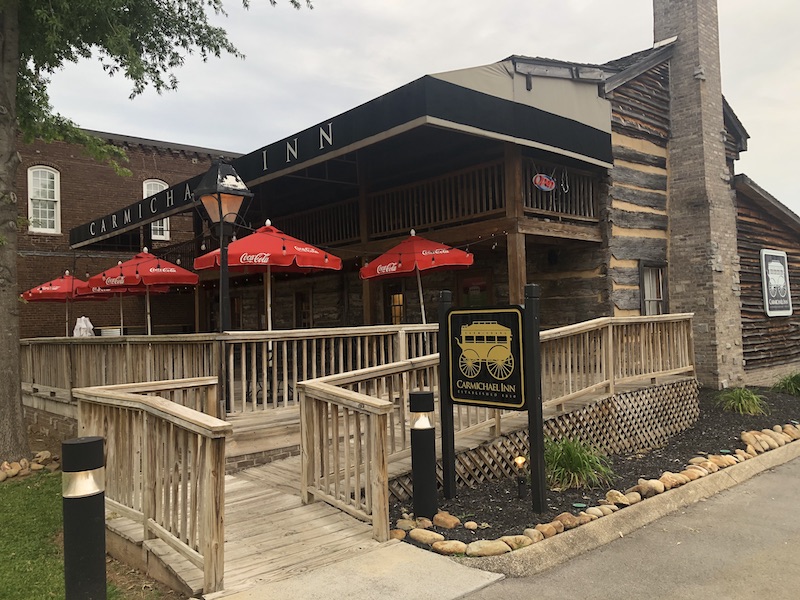 Plus, you just know, that building has to have a ghost or two wandering it's halls. I didn't see anything, but not for lack of trying 😉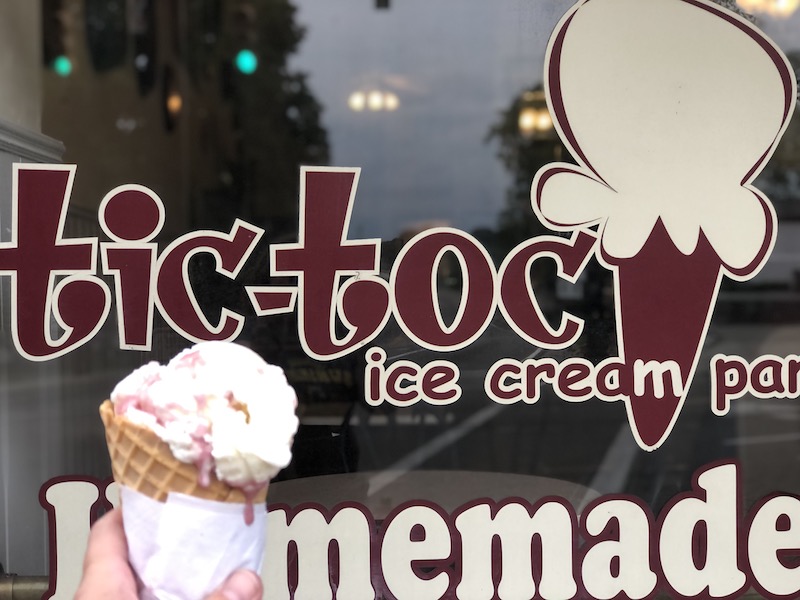 Long before the Tic-Toc social media platform was a thing, there was Tic-Toc Ice Cream, voted Southern Living magazine favorite way back in 2004 and it continues to be a favorite today.
Offering up 20+ flavors daily and often you'll find a line out the door, but it's totally worth the wait. So good, we visited twice during our visit and have no regrets.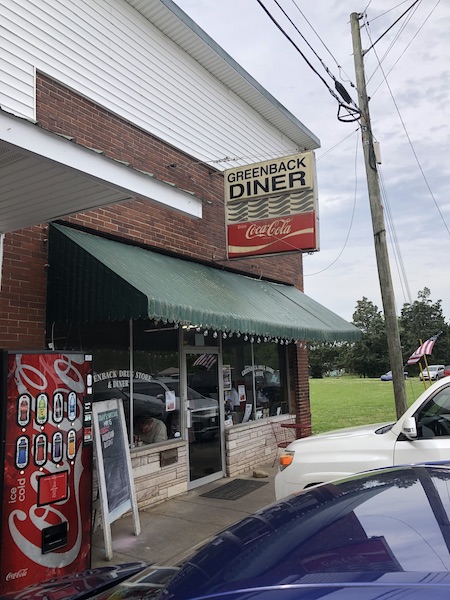 Restaurants in Greenback and Philadelphia, TN
These two options are absolute DO NOT MISS restaurants. Seriously, just go, you'll regret nothing.
Located in the tiny, tiny town of Greenback, TN the Greenback has been a community staple since 1923. Serving up great diner food and a community favorite, the Griddled Honeybun.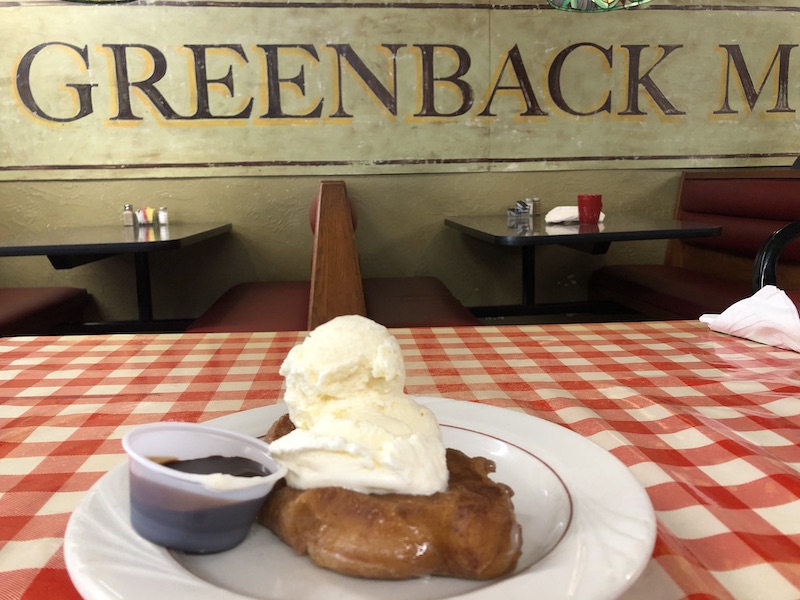 Seriously, just go for the Griddled Honeybun.
Because you're in the south they are going to slap that honeybun on the griddle, top it with a big slab of butter and fry it up on each side. Once they plate it they'll top it with vanilla ice cream and chocolate syrup.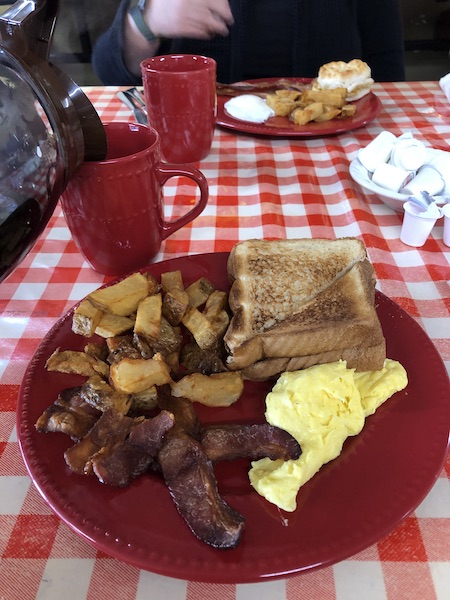 Order one for the table and get ready to enjoy a one of a kind treat.
If you're there on a Tuesday morning walk across the street for the weekly farmers market.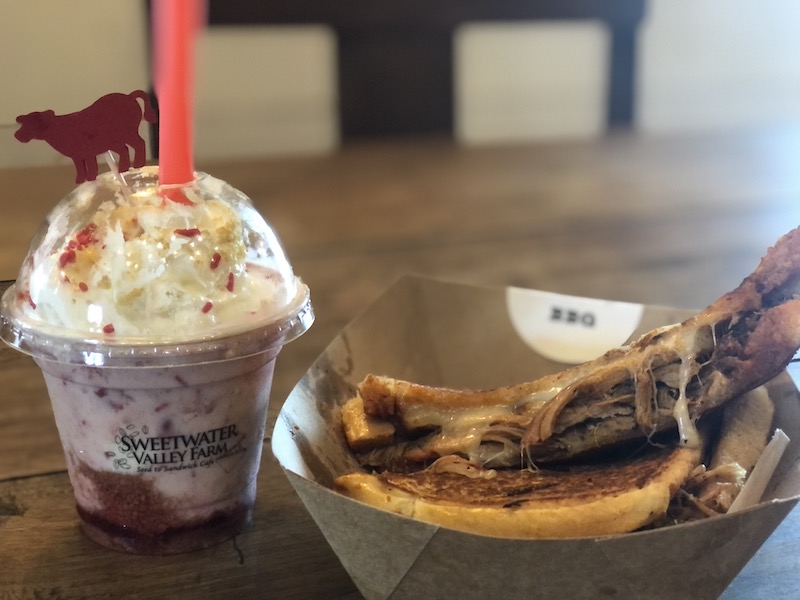 A robotic dairy farm, working cheese factory, home store and seed to sandwich cafe. I'll share more below but let's talk food!
You'll want to order a gourmet grilled cheese and/or a shake. Order at the counter and if you're unsure what to order or can't decide they are happy to make recommendations.
The struggle was real but I finally decided on the Buttermilk & BBQ and a mini shake and was very happy with my choices.
Saturdays are incredibly busy days at the farm so be prepared to wait or download their app and order online so you don't have to wait in line. Outdoor and indoor seating is available.
PIN RESTAURANTS IN LOUDON, TN TO PINTEREST