Want to skip out on winter wonderland and escape the cold this winter? If you'd rather chase the summer than have to deal with the winter blues, there's absolutely no reason you can't escape to the tropics for some much-needed warmth.
Luckily, there are plenty of warm destinations right in the United States. Nope, you don't need to scramble to renew your passport or spend thousands on airfare in order to get that break from winter you're yearning oh-so-hard for.
Here are the top sunny destinations to escape the cold (and touch up that tan) this winter!
Top Sunny Destinations

A Caribbean vacay without leaving the country? Yes, please! St. John is the most untouched of the U.S. Virgin Islands, so it makes for a perfect combo of a relaxing holiday with an outdoorsy adventure vibe added into the mix.
Get this: Its national park takes up more space than the resort area does, so you'll be able to find pristine beaches so clear you can go snorkeling and see a ton of marine life right from the shores.
If you are after even more adventure, you can put your hiking shoes on and explore the endless amount of jungle trails available, which will give you the chance to check out the lush landscapes that line the island as well as see wildlife galore.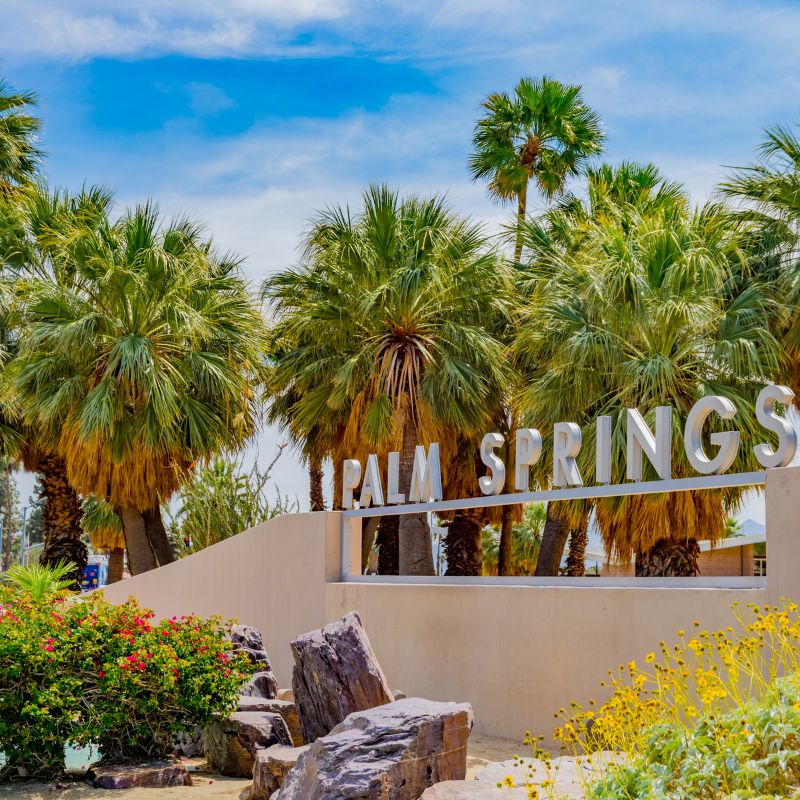 Dubbed the heart of the California Desert, Palm Springs is a quaint town close to Los Angeles where you're guaranteed temperate weather paired with trendy cafés, artsy shops, boutique hotels, and a retro-chic vibe you won't be able to get enough of!
If you want to add a bit of adventure into the mix, make sure you spend a couple of days exploring the nearby Joshua Tree National Park. Here, you can spend your days hiking in the desert, driving the most scenic routes ever, or simply taking in the desert magic that is this area of California.
At night, you can go stargazing from the comfort of a bubble tent, rough it up by camping under the stars, or experience what luxury in the desert is like by staying at the various boutique hotels that line the desert (Sacred Sands is a must-visit!)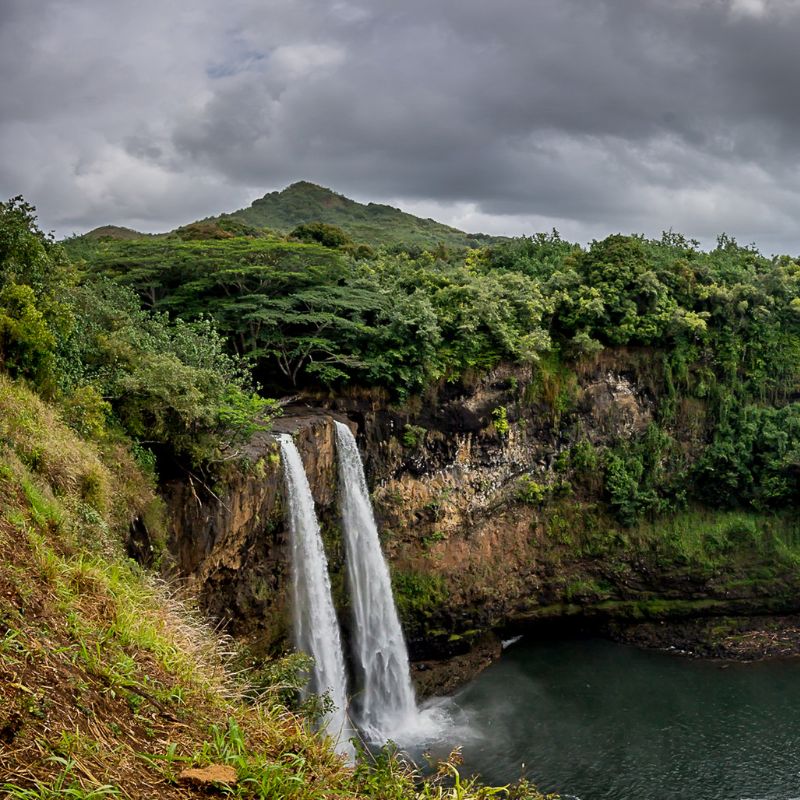 The vibiest island in Hawaii sees pleasant temperatures year-round. Despite winter being the rainy season on the island, the weather remains perfect for activities like trekking through the jungle in search of waterfalls or driving the ever-alluring Na Pali Coast.
Plus, Kauai is host to migrating humpback whales, which means you'll get to experience a once-in-a-lifetime encounter backdropped by the lush emerald mountains and jagged cliffs that make the island the dreamy natural paradise it is!
Word of advice: Winter is a favorite for visitors, so make sure you book airfare and accommodation as early as possible!
If you want a mix of city exploration and beach goodness, Miami is the place to be if what you're after is exciting nightlife, an unbeatable art scene, and fun beach escapades you won't soon forget.
If you want to add a little nature into the mix, Miami is also close to some of the most alluring national parks on the East Coast (think the Everglades for the ultimate hiking and wildlife adventure, Biscayne National Park for some serious underwater adventures, or Dry Tortugas if you'd rather get away from it all for a few days).
While exploring Miami, make sure not to miss out on enjoying the nightlife South Beach has to offer, wander around the Art Deco District, and eat everything at Little Havana!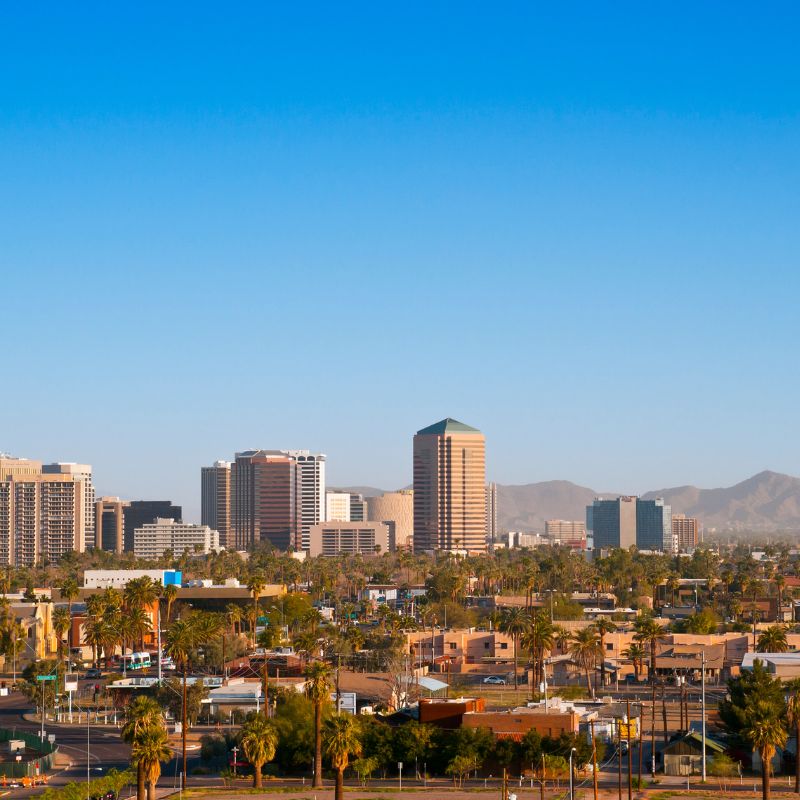 Looking for that Southwestern flair? Scottsdale sees sunny skies pretty much year-round. Daily temps during the winter months hover around the 70s, which makes winter the perfect time of the year to explore this quaint little town in the heart of the Sonoran Desert.
While here, make sure you get your foodie on and explore the town through its vibrant food scene, join in on the nightlife, and visit all the charming boutique shops and cafés that line the streets.
Tip: If you visit during December, make sure you don't miss out on the annual Scottsdazzle, an annual month-long festival where you'll be able to enjoy seasonal decor, live music and entertainment, incredible food, and fun events you don't want to miss out on!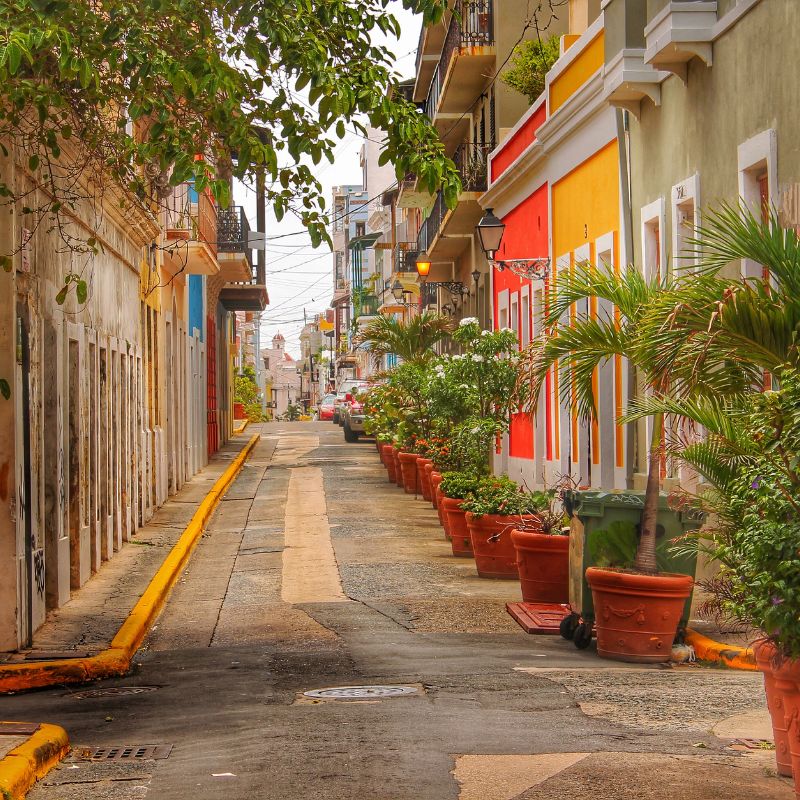 Nature, beach, history, and a downtown that's not afraid of color combinations? If you're up for a vacation of a lifetime in the Caribbean, San Juan in Puerto Rico is sure to please.
San Juan is a kaleidoscope of colors and life, where you can spend your days walking around its vibrant downtown, taking in the music and history, or simply lounging in style at the many palm-fringed beaches in and around the city.
If you'd also like to add a splash of nature and jungle into your trip, San Juan is the perfect base to hop around and take a walk on the wild side. A few go-to places for the most incredible hiking trails and scenery are El Yunque National Forest, Toro Negro State Forest, Guajataca Forest, and Guánica Dry Forest.
What are some other incredible destinations in the USA to escape the winter? If you know any cool spots nearby to catch that winter sun this year, make sure you share them in the comments section down below!