We awoke bright and early to a perfect March day. Blue skies, warm temps and thoughts of wild horses dancing in our head. We were ready and in the car with plenty of time to drive to Corolla Outback Adventures for our excursion into the wilds of this most northern part of the Outer Banks.
In my mind, I'm picturing lots of sand, surf, beach scrub and wild horses for the landscape. What I found pleasantly surprised me and made me realize that there are still very isolated places along the coast worth staying.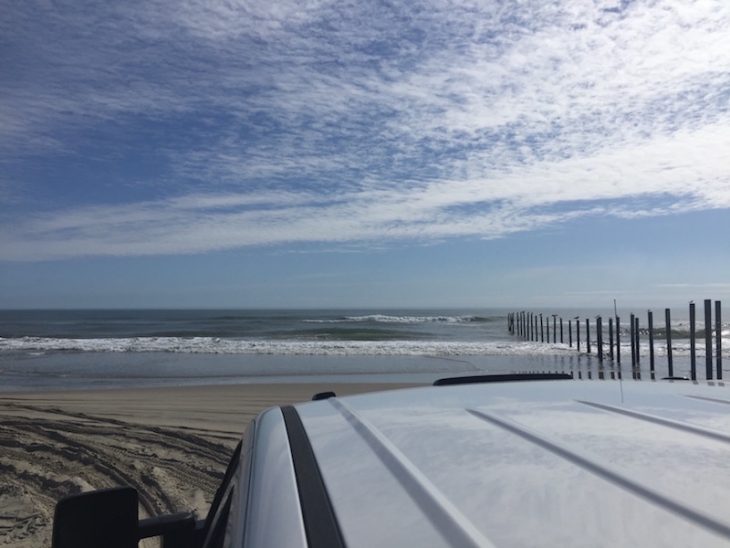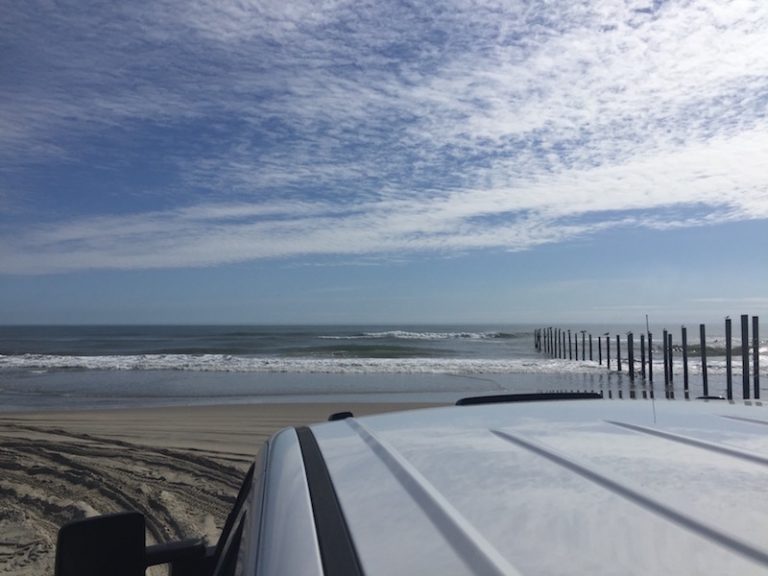 Loading into the 15-passenger truck, Brad, our tour guide, gives us an overview of the tour and what we should expect. As we are buckling in a car pulls up and ask if there is room on our tour, there is, so we add two more to our small group.
A few minutes later another car arrives asking the same and our group of 9 expands into a group of thirteen. Most are from NC, but there are two gals from Texas and we represented the great state of Michigan.
Before the tour is over we would be like a group of old friends out for a day of fun.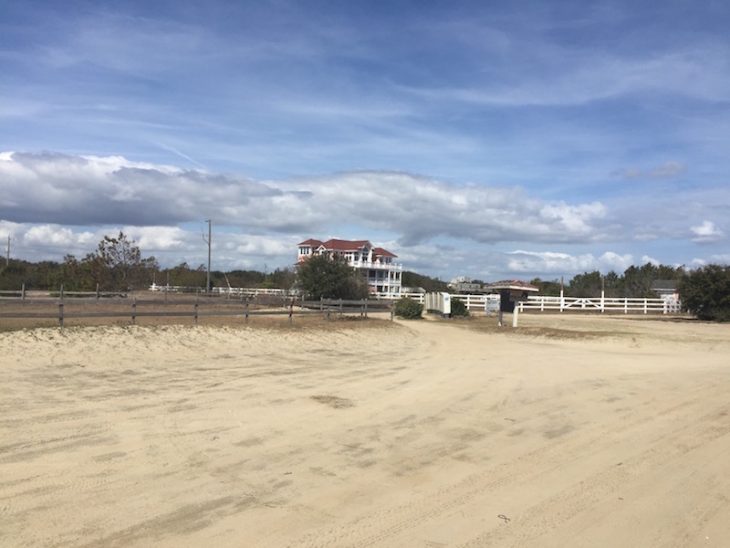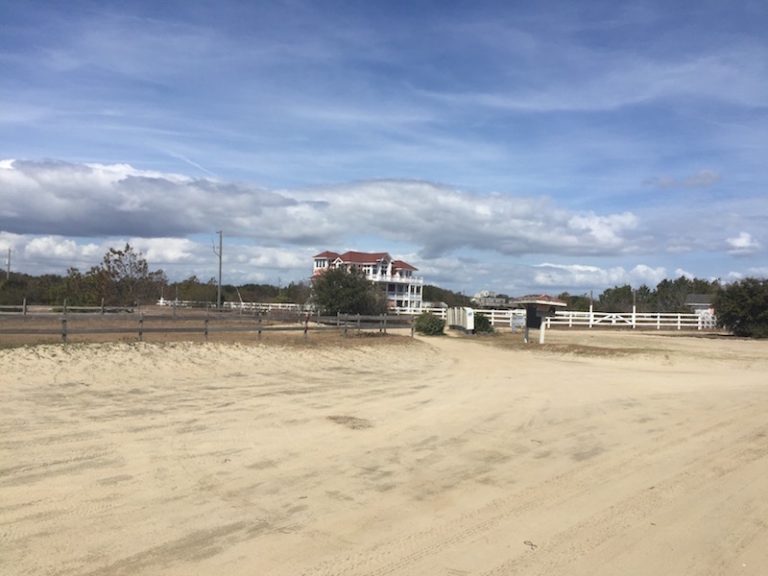 The first thing to always remember is to buckle up snug. Highway NC12 goes from pavement to sand/beachfront just north of Corolla and you'll want to be buckled in so you don't bounce out of the open air truck.
The first couple miles we drive along the surf. Off in the distance, I start to see houses and I'm wondering how in the world people access the homes.
Before long we find that there are indeed, two communities in this rugged part of the island and the only way to get to those houses is to have a 4×4 and drive the beach. Mind. Blown.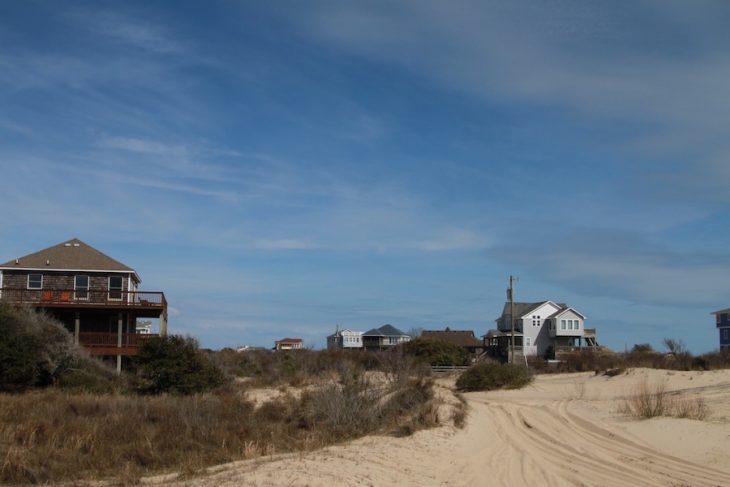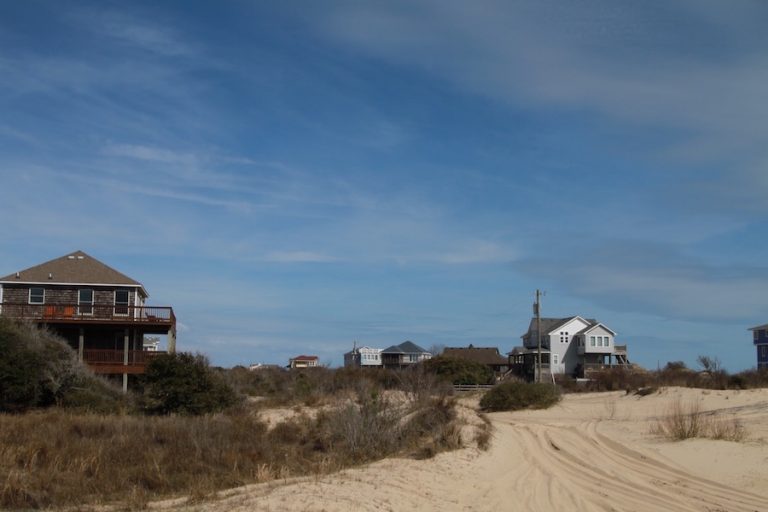 We exit the beach and drive through the first community of Swan Beach. The roads are sand dunes and street signs are not there. I'm thinking it goes something like "take a left at the second sand dune, go past the first three houses and hang a right."
It would make life interesting living this far out and have limited access to amenities. There is no making a quick trip to the store to pick up milk.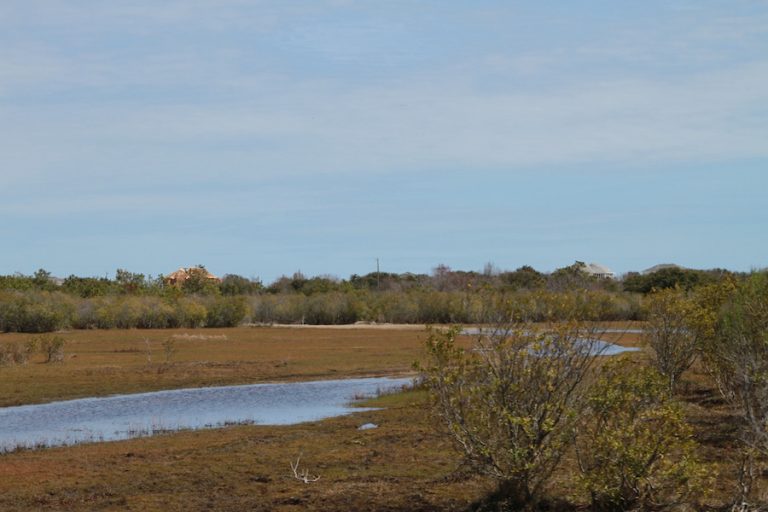 Brad tells us a bit about those living in Swan Beach and life this far north of Corolla. Shortly after we leave Swan Beach and continue our way north toward the Virgina border. A few miles later we arrive in Corova.
Here is where we will start our search for the elusive Colonial Spanish Mustangs of Corolla. (Learn more about the horses here.)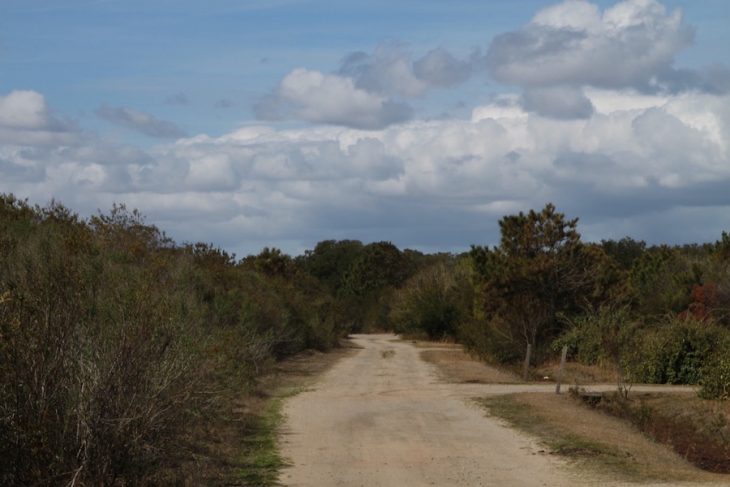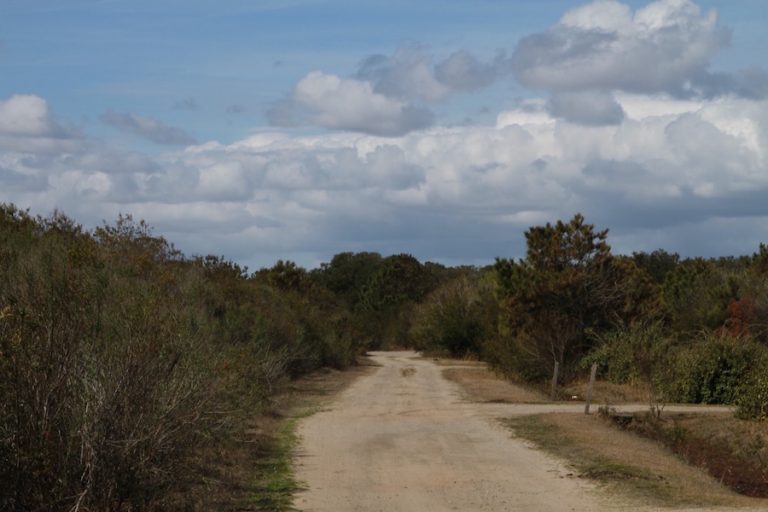 Before we begin our search in earnest we make a much-needed pit stop at a picnic area. Once everyone is all set we head off into the areas the horses are most known to frequent. Now, Brad warned us that March is a tough time of year to spot the horses.
Their food supply is very limited at this time of year and they tend to be in areas that are deep in the maritime forest looking for green grass.
During the summer months, they are much easier to spot as they work their way closer to the beach and sometimes are even spotted on the beach.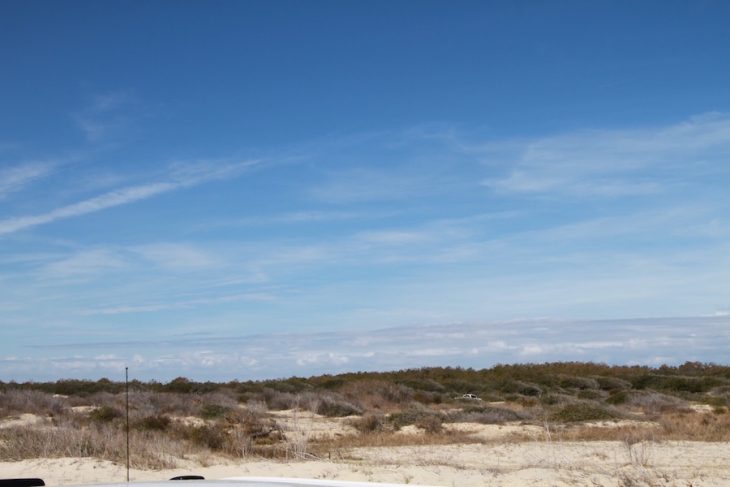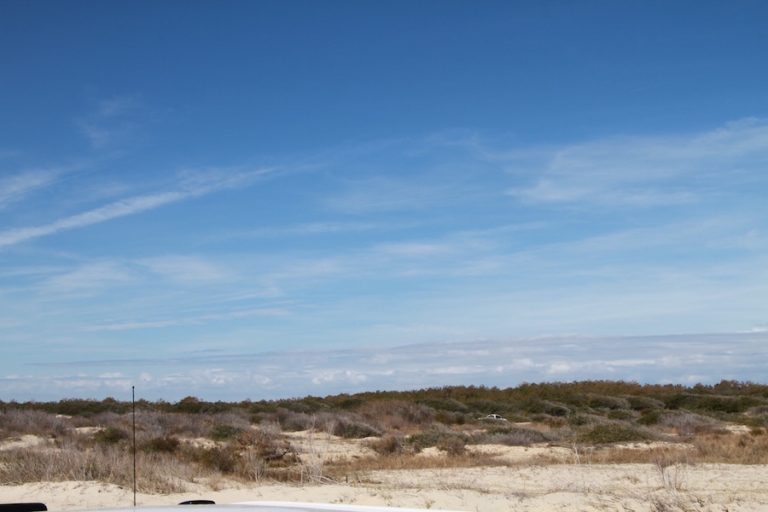 We drive up and down the sandy roads searching for mustangs. We spot lots of evidence (i.e. hoof prints and poop, or as Brad likes to call it, "Amish exhaust"), but forty minutes of driving around nets exactly zero horses.
It's a bit of a bummer, but they are wild animals so like any wild animal tour you take a chance on actually spotting them. However, all is not lost, Brad is a great guide and entertains us with stories along the way and even found a couple big seashells for the kids.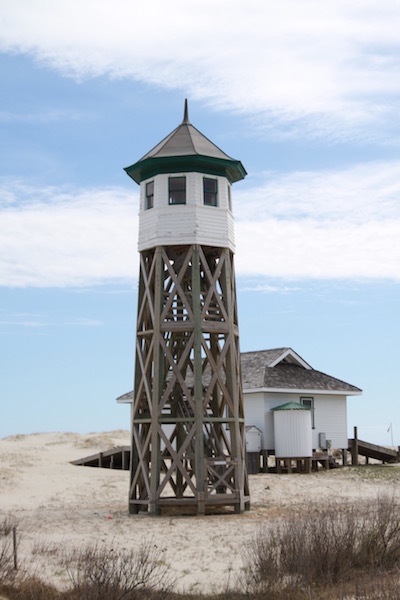 I would definitely recommend Corolla Outback Adventures for seeing the wild horses but maybe go a little later in the year so your chances of spotting them are higher. We still had a great time.
What is there not to love? There was beach driving, exploring new communities, and finding our next vacation rental as soon as I get lessons on how to drive on the beach!
Watch our Corolla Outback Adventures video!
disclaimer: Thanks to Currituck CVB for hosting our tour with Corolla Outback Adventures.
Pin Corolla Outback Adventures To Pinterest: