The email arrived during a rather brutal work week. I had to read it a couple of times to let it sink in.
It was an invite to Sandals OCHI all-inclusive resort in Jamaica for their grand re-opening.
I could hardly believe it. Most of the travel I arrange on my own with only a few press trips thrown in over the course of a year.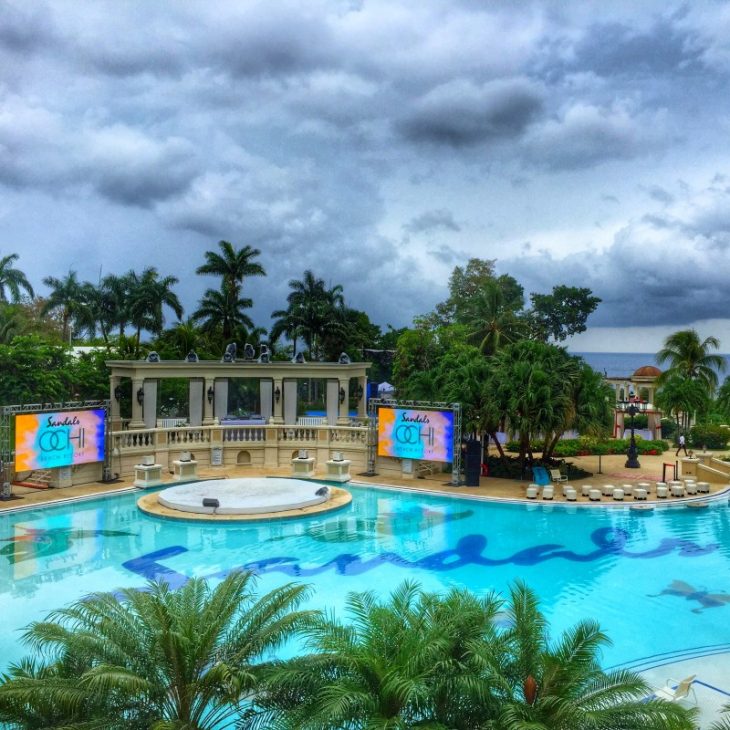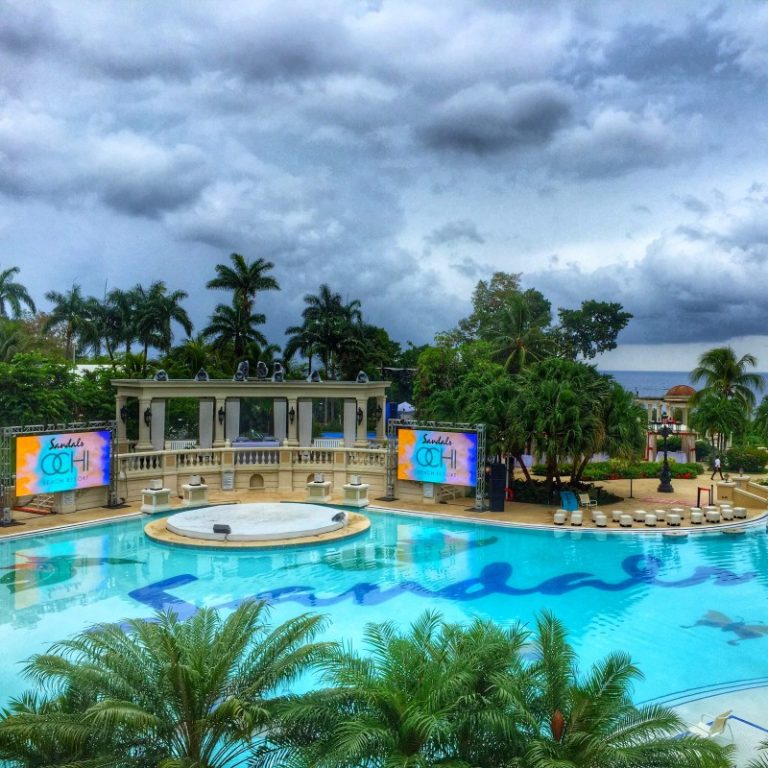 This press trip invite was my first international invite and I was over the moon.
What I didn't know then was how much I was going to be able to relax and recharge at Sandals OCHI Resort.
READ: What You Need To Know Before You Go
Usually, press trips are packed from sun up to sun down with back to back activities, but during this trip the resort wanted us to explore and enjoy the property.
Great move on their part as I was able to use the resort, just as any other guest would, giving me a great non-press experience.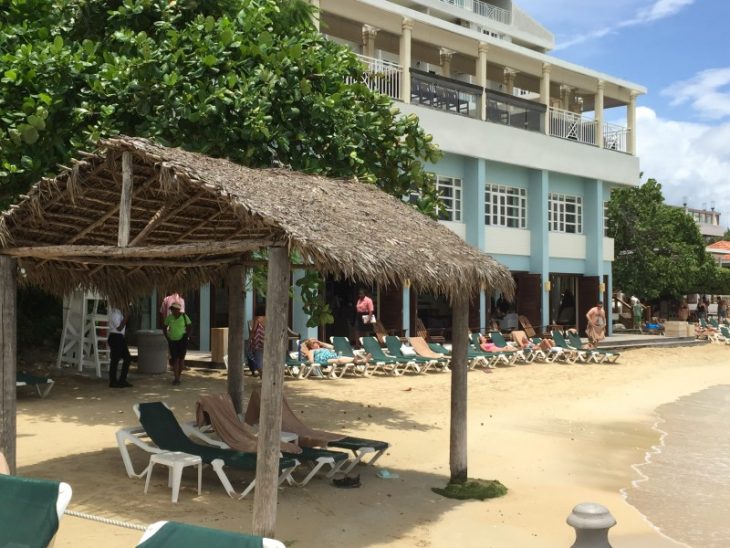 Alan and I spent 4 nights relaxing under the Jamaican sun, eating delicious food, enjoying cocktails and just absorbing the wonderful culture of Sandals OCHI resort.
This was our very first all-inclusive experience and even though there were a few bumps along the way we quickly adjusted to resort life. By day 2 I was fully enjoying Sandals OCHI all-inclusive resort.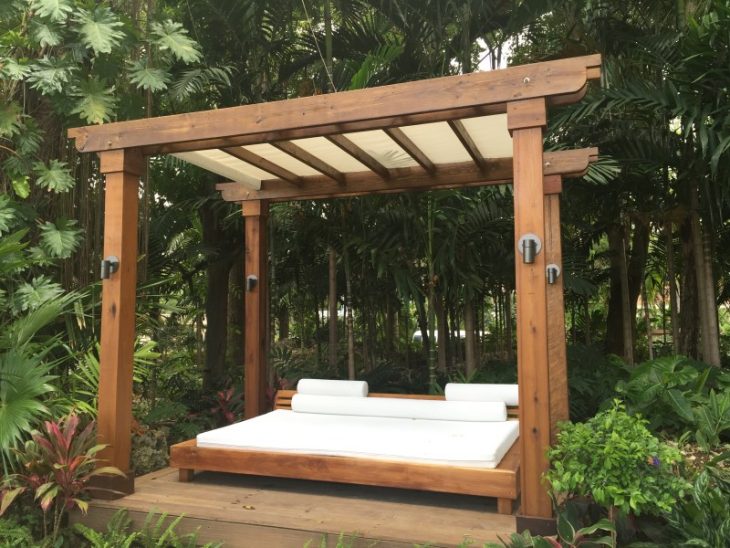 Enjoy a great resort stay and looking for some fun in the sun? Check out my tips for what to bring to the Best Sandals Resort!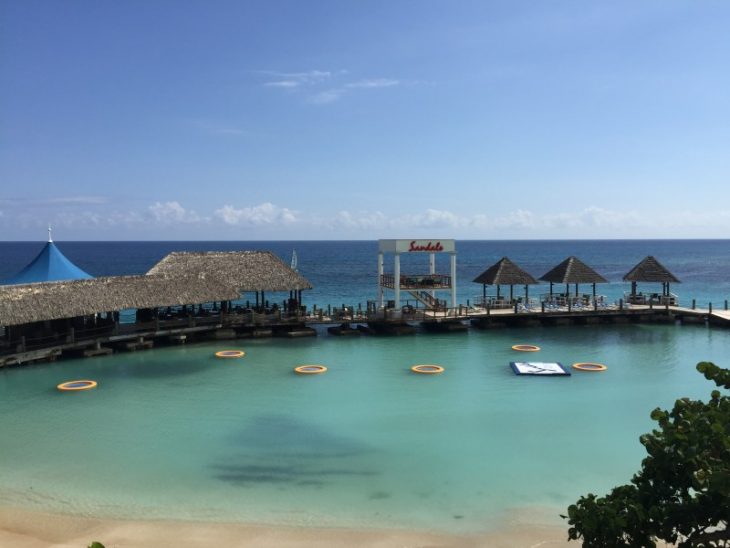 Sandals OCHI is the largest Sandals property at 100 acres and offers three distinct sections and 16 different room categories.
Honestly, the hardest choice you'll have to make is what room category you'd like and I'm pretty sure you can't go wrong with any of them.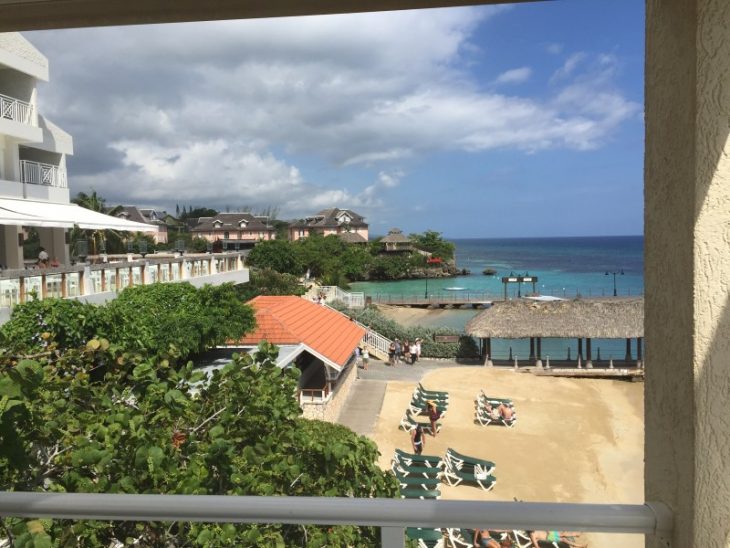 There are numerous pools on the property and a very nice beach giving a variety of locations to cool off or just sit and enjoy the sun and outdoors.
16 restaurants and 11 bars made sure we were never hungry or thirsty and when we didn't feel like going out we ordered room service which was included with our stay.
WHERE TO STAY, EAT, DRINK AND PLAY AT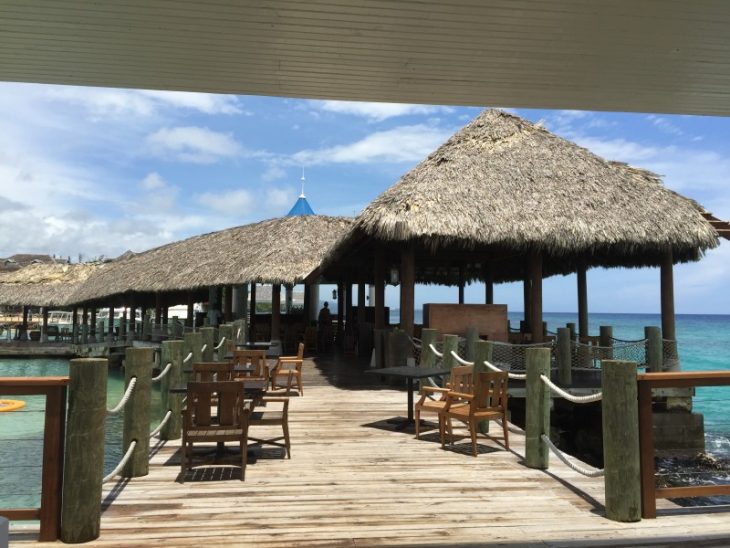 WHERE TO STAY AT SANDALS OCHI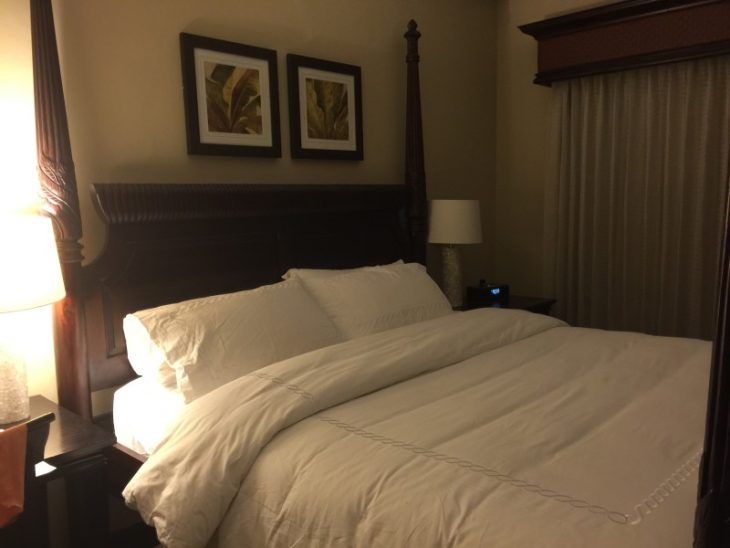 Accommodations are offered on both the beach side and the hillside of the resort.
Each offers something different and with 16 different categories, there are rooms to fit every budget.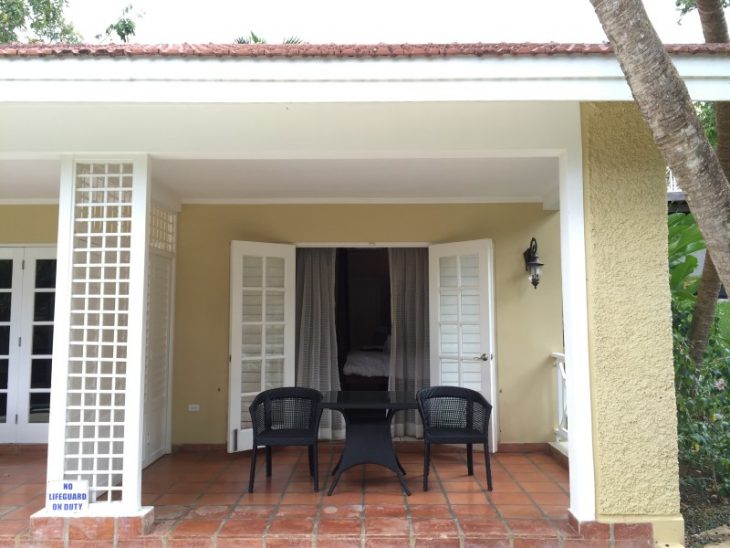 Beachside rooms offer quick access to the beach while hillside villas come with butler service.
A complete list of all the rooms and prices available at Sandals OCHI all-inclusive resort can be found by clicking here.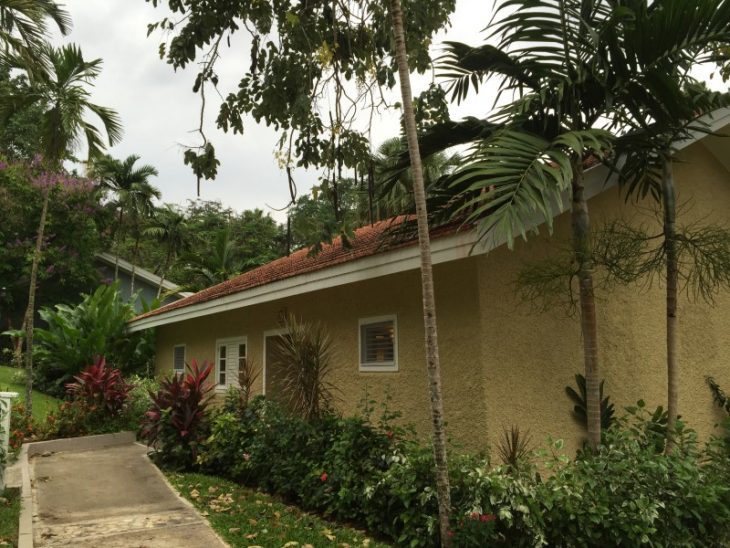 Rooms start at $230 per person and go up to $431 per person for the Romeo and Juliet suites that are fantastic for a honeymoon!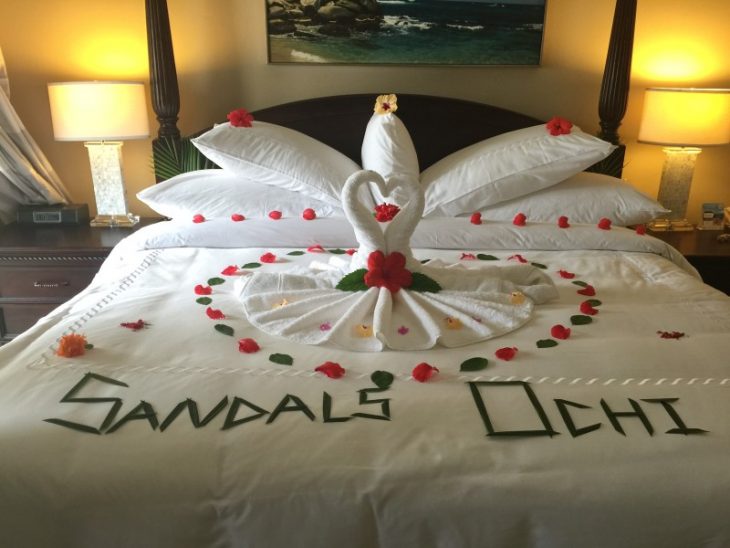 The Romeo and Juliet suites include an enclosed private pool and sitting room and is located on the hillside, all-butler village.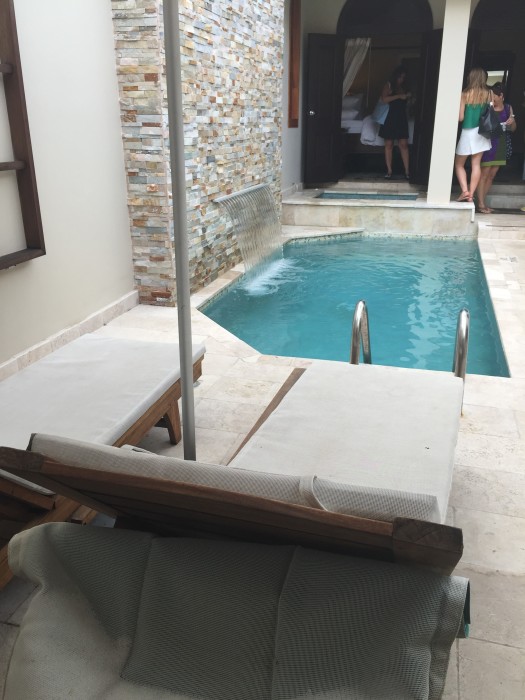 We had a room with a semi-private pool, shared with our neighbors, which worked out perfectly.
It was nice being able to step from our room to the pool for a quick dip in the evening.
WHERE TO EAT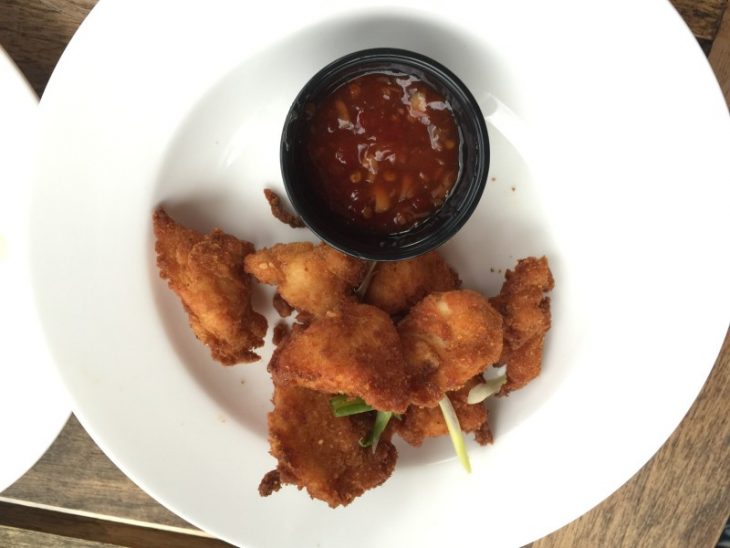 Jerk, Italian, Sushi, Mediterranean, American and more await to tempt your taste buds at Sandals OCHI resort.
There are so many great restaurants and with our short stay, we only had the opportunity to try a few of them.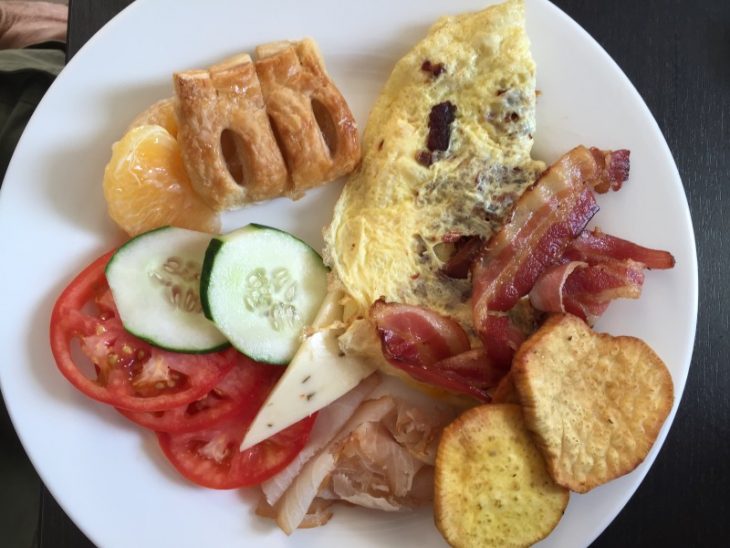 For breakfast, most of the restaurants are buffet style but there are two, Valentino's and Le Gourmand, that offer a la carte style ordering.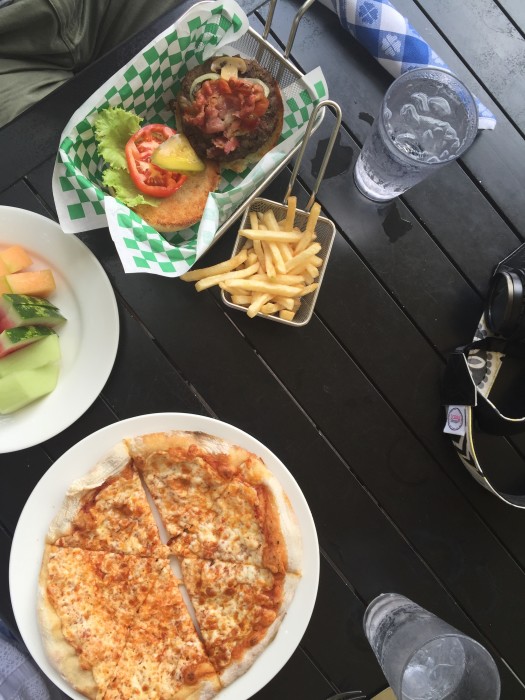 The restaurants are scattered around the resort that opens during different times of the day to ensure you have something to eat when you are hungry.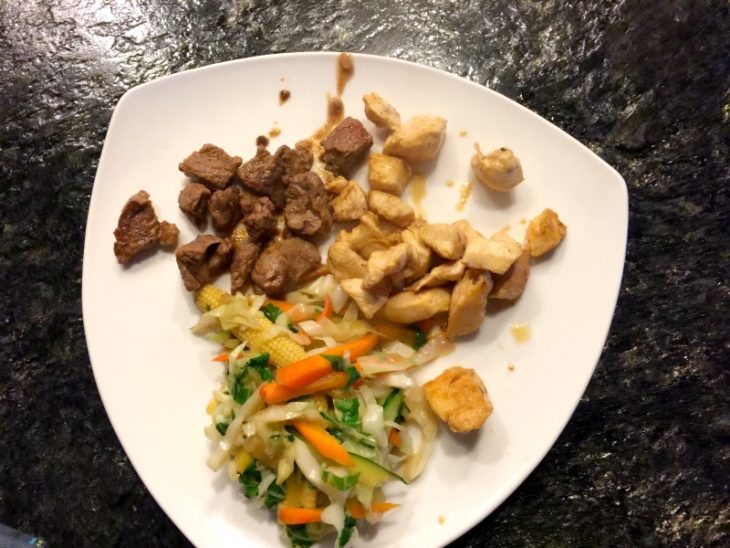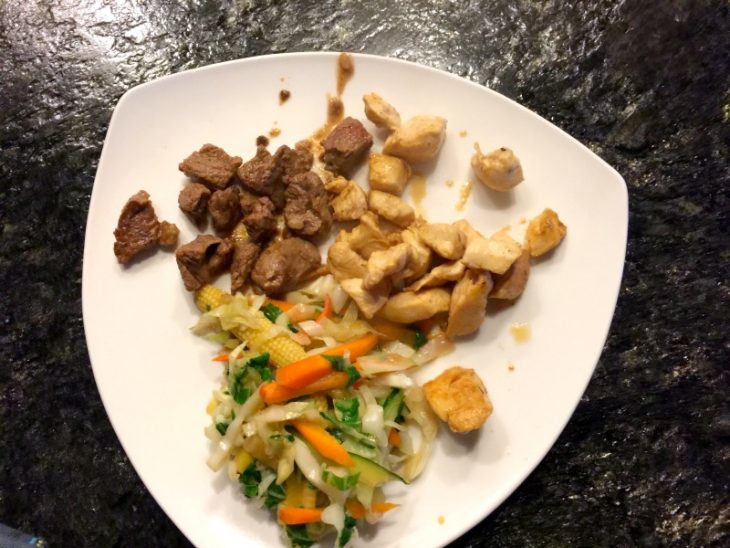 We really enjoyed Kimonos (reservations required) which is only opened for dinner and food is prepared teppanyaki style.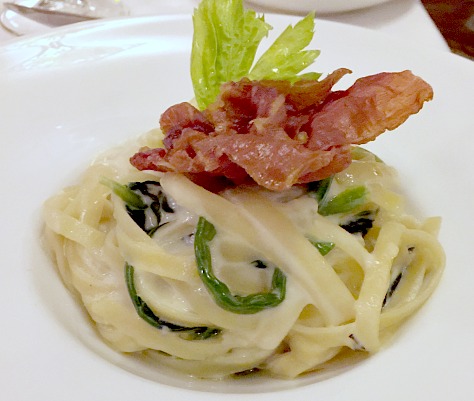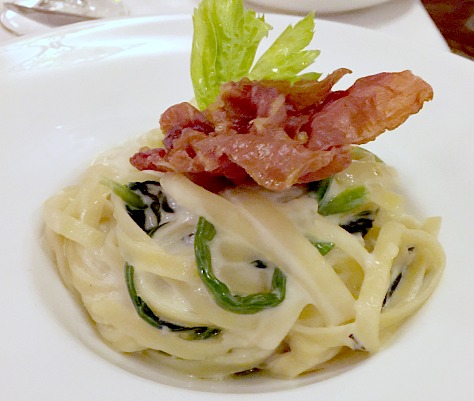 Valentino's offers great water views, white table covers and very attentive staff that greets you by name.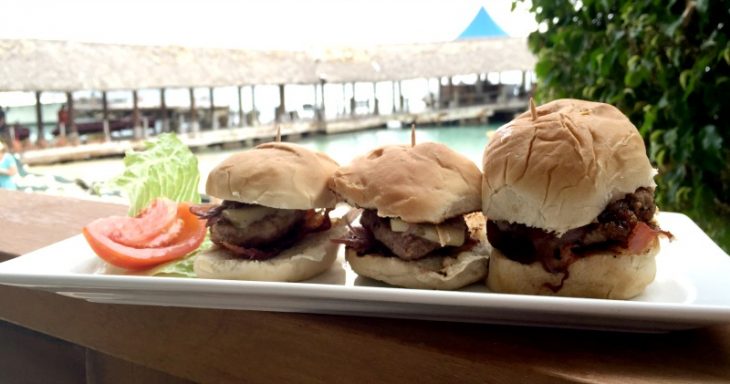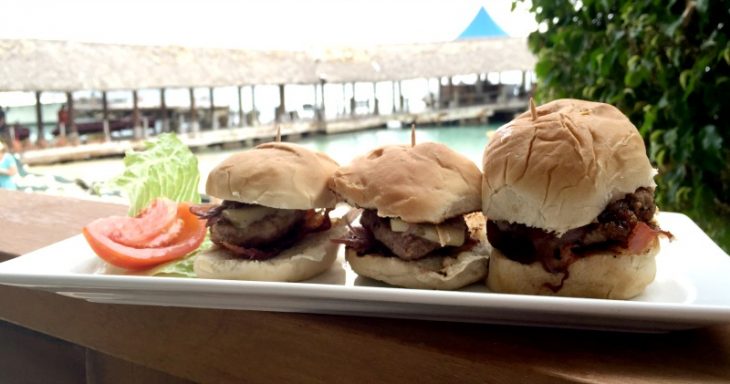 For a quick and easy snack or lunch, we would visit Tapas on the Riviera which is located on the beach side.
The beachside also has the Sky Vista restaurant which offers such pretty views of the ocean with both indoor and outdoor seating.
WHERE TO DRINK AT SANDALS OCHI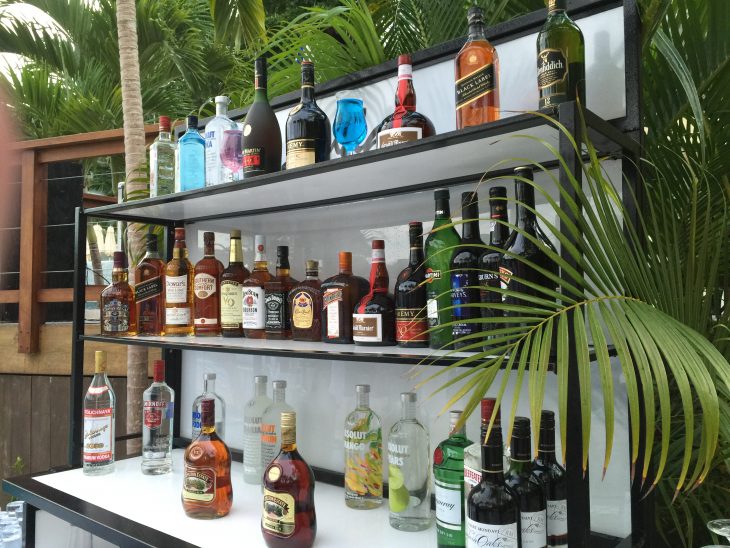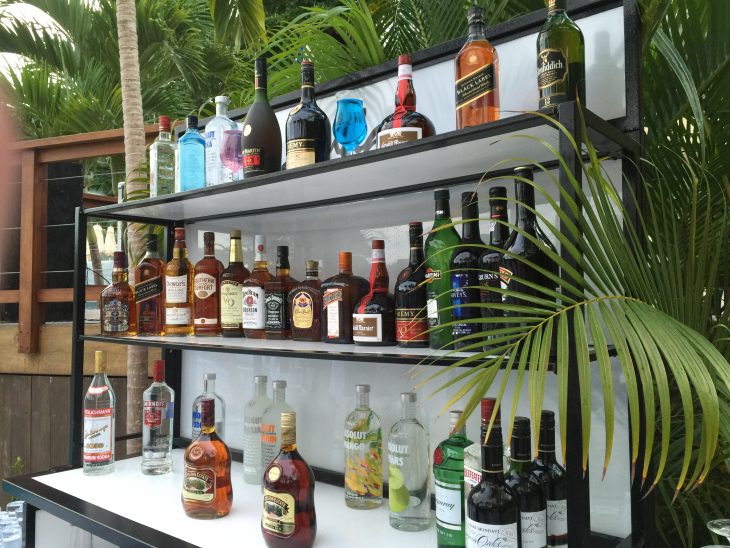 Eleven bars are strategically placed around the resort ensuring you are never far from your next cocktail.
The resort offers guests premium, top-shelf liquors as part of their stay.
Enjoy drinks made with Smirnoff, Johnnie Walker, Jack Daniels, Crown Royal and many more.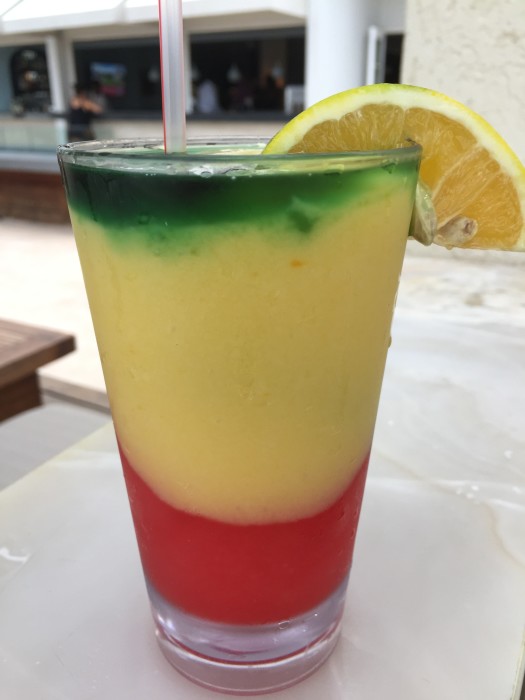 Ask your bartender to make you their specialty drink.
I enjoyed a variety of cocktails including Bob Marley, Superman, Nonya (named so because the waitress wouldn't/couldn't tell us what it was so we dubbed it "nonya" business), Jamaican smile, rum punch, and a few others.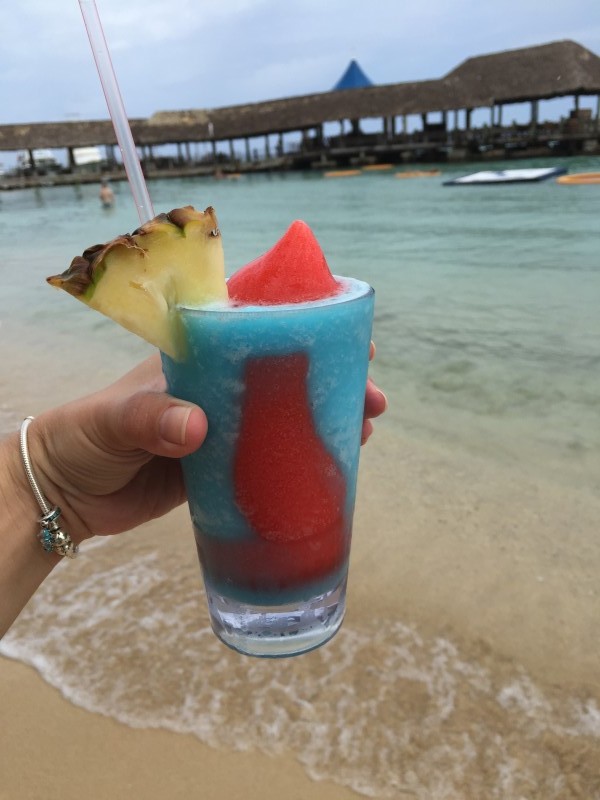 Sometimes I just kept it simple and had whiskey on the rocks. If you have a favorite drink, most likely, the bartenders can make it for you.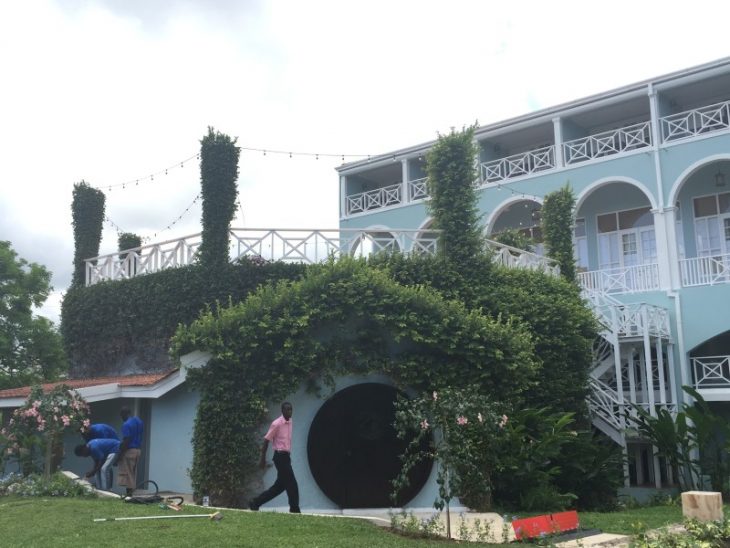 The first speakeasy in the Caribbean is at Sandals OCHI. A code word is required for entrance and changes daily. Simply ask a resort employee and they will share the word of the day with you.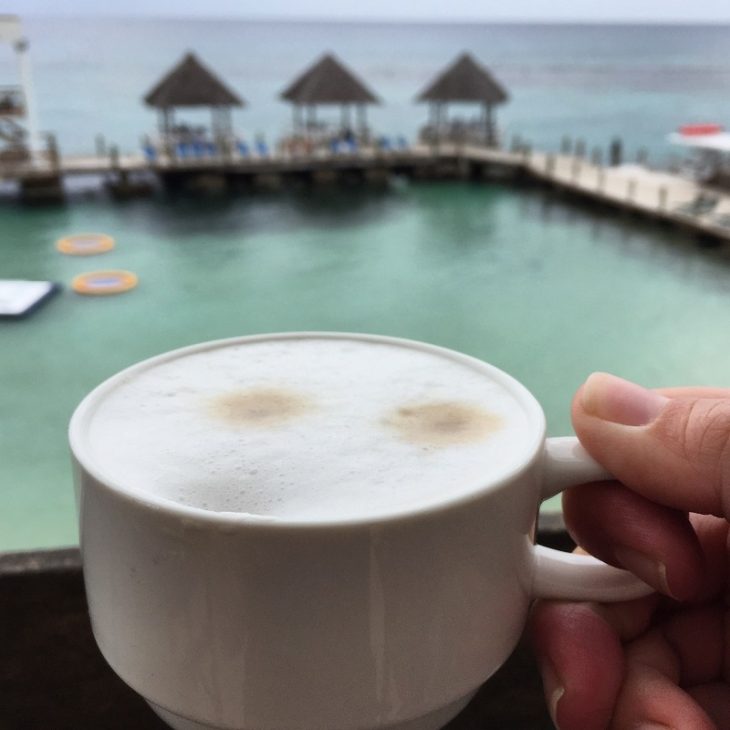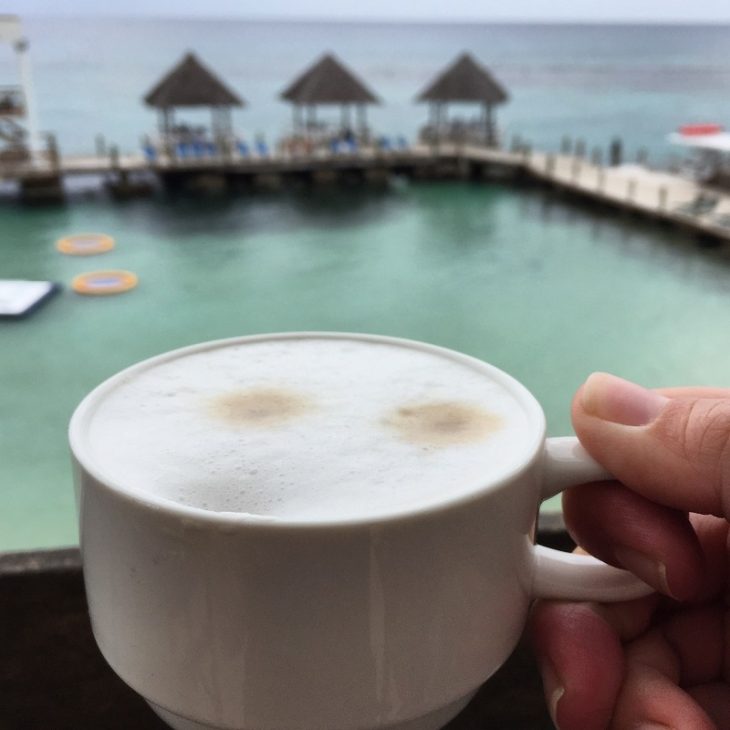 My favorite bar is located next to SkyVista restaurant and overlooks the ocean. We enjoyed many cocktails and coffee from this bar while enjoying the views.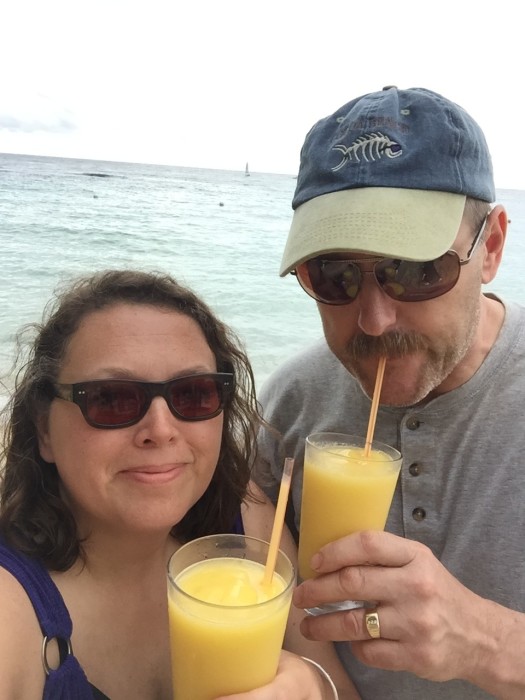 There are also a number of swim-up bars that make it convenient to enjoy a cocktail without ever having to get out of the water.
Needless to say, I enjoyed many cocktails during our visit.
WHERE TO PLAY AT SANDALS OCHI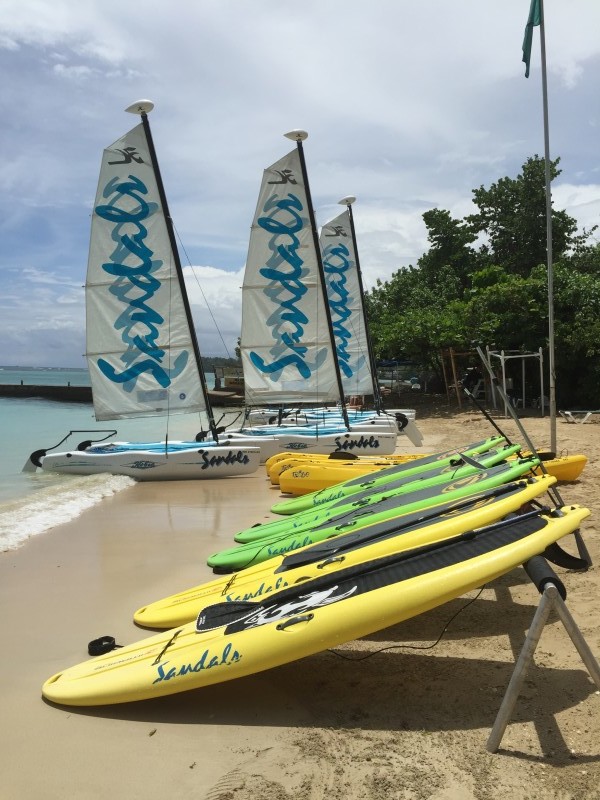 ALL water sports are included with your stay at Sandals OCHI all-inclusive resort.
Want to go snorkeling? It's included.
How about scuba diving? 2 tanks a day is part of your stay.
If you aren't SCUBA certified you can become certified for an extra fee.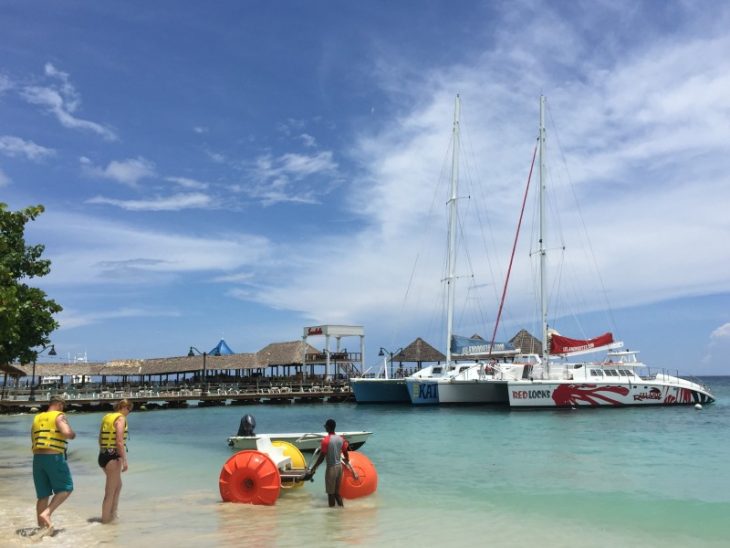 There is also kayaking, sailing, paddle boarding, glass bottom boat tours, water bikes and more are available at the Aqua Center.
Some of the water sports require reservations and only go out at select times so be sure to check the Aqua Center schedule and plan accordingly.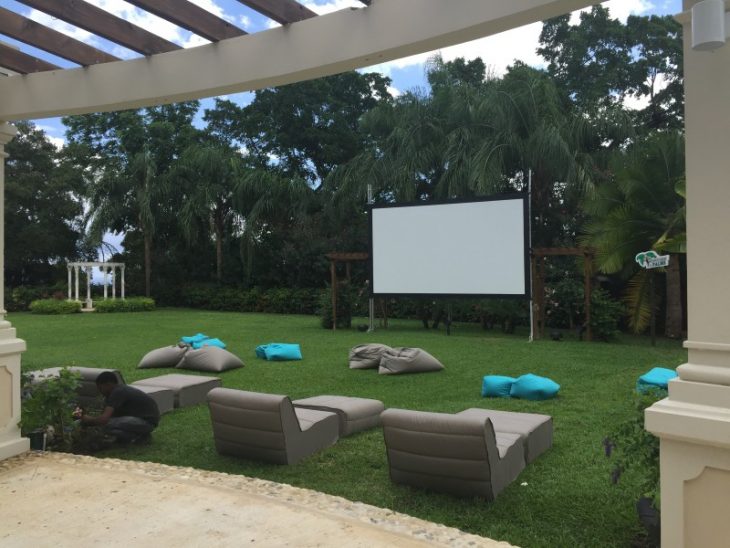 On Tuesdays and Sundays, outdoor movies are shown at 830pm.
The movie screen is on the lawn next to the Rabbit Hole Speakeasy and has a popcorn wagon stocked with movie treats.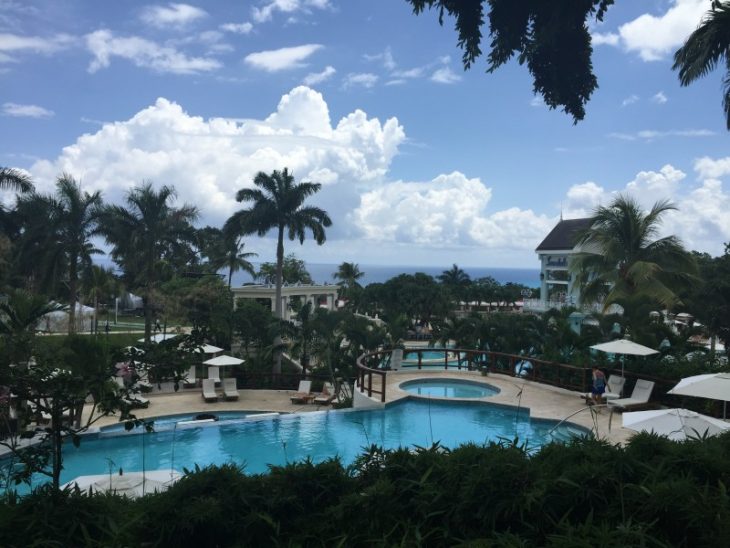 Most of the pools on the property are part of villas, but there are still many large pools available for public use.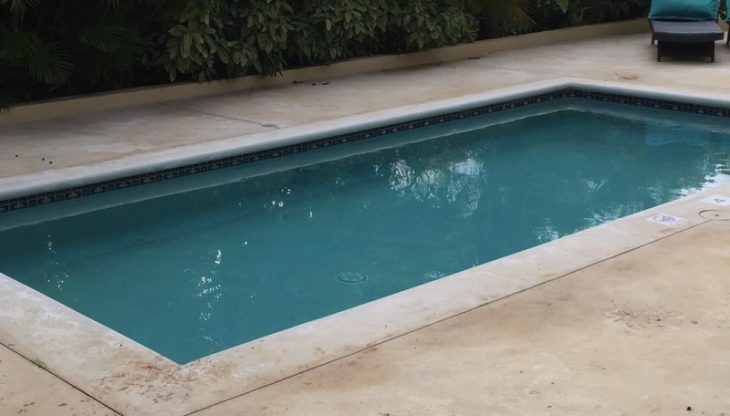 Be sure to find the hidden pool over near the amphitheater on the beach side. The pool at the OCHI Beach Club has a great swim up bar and is only a few steps from the ocean.
We would order drinks at the bar (1/2 the bar is poolside the other 1/2 is on dry land) and then wander over to the beach to enjoy our cocktail while watching pretty fish swim around.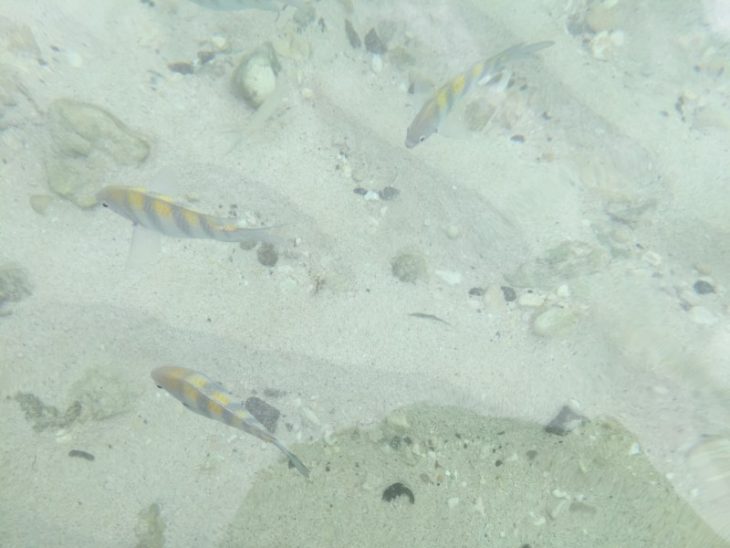 There are activities and events happening around the resort throughout the day. Be sure to check the daily newsletter, available at the front desk, for a complete list of the day's entertainment.
Play chess or take a siesta in a hammock. There are tennis courts, golf courses, fitness center, piano bar, beach parties and so much more than I don't have room to list are all included in your stay.
Want to relax more and play less? Book an oceanside massage with Red Lane Spa.
One thing I learned very quickly during my visit is that at Sandals OCHI there is no limit on fun.
If you are looking for an adults only vacation that offers delicious food, endless cocktails, and unlimited water and land sports look no further than the newly re-opened Sandals OCHI all-inclusive resort in Jamaica.
More importantly, if you want a vacation that allows you to return home relaxed and recharged I recommend considering Sandals OCHI Resort. I know we are already plotting and planning a return visit to a Sandals property.
For more details visit www.sandals.com/
Pin to Pinterest