The taxi rushes through the New York City streets from Times Square to the Hotel Elysee on 54th & Madison. From lights, action, noise to a quiet area near some of the best shopping New York City has to offer.
Pulling up to the door a sharply dressed doorman opens my door and welcomes me to the Hotel Elysee. Asking if I need help with luggage I decline (I'm traveling light with only a backpack) and make my way into the elegant lobby.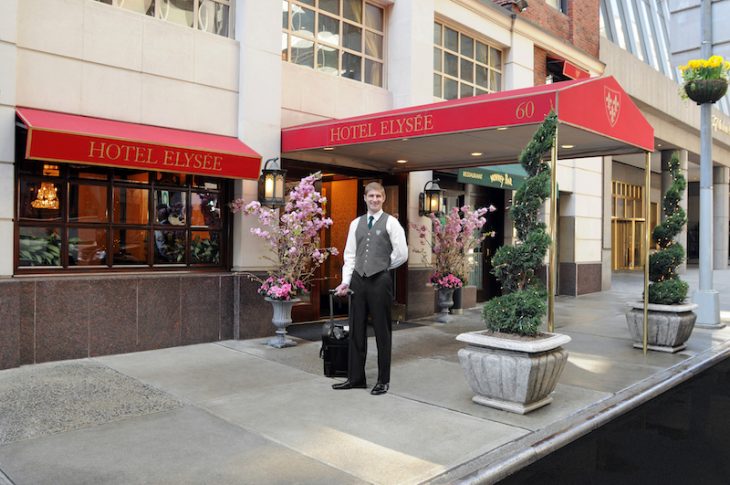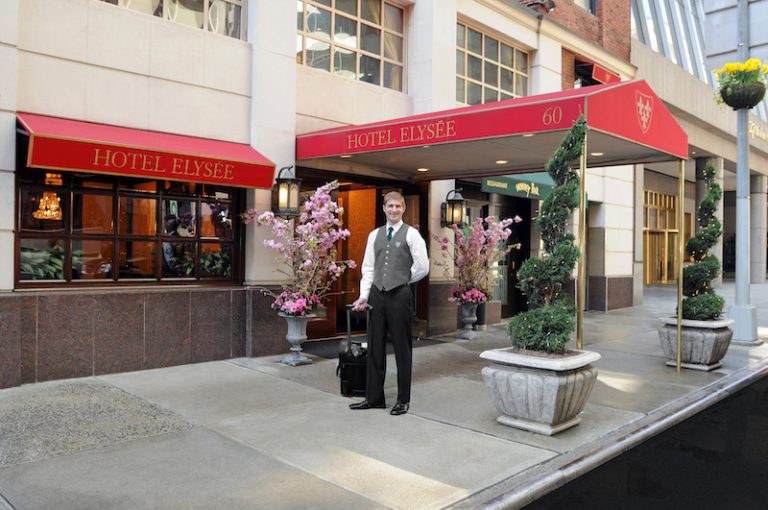 There is no wait to check in and I find the front desk staff is excited to share details about the hotel. Everything from evening wine service to breakfast and, best of all, an upgrade to a Grand King Suite.
Walking through the stunning lobby I pass classic European art and period pieces which give the hotel a very glamorous feel.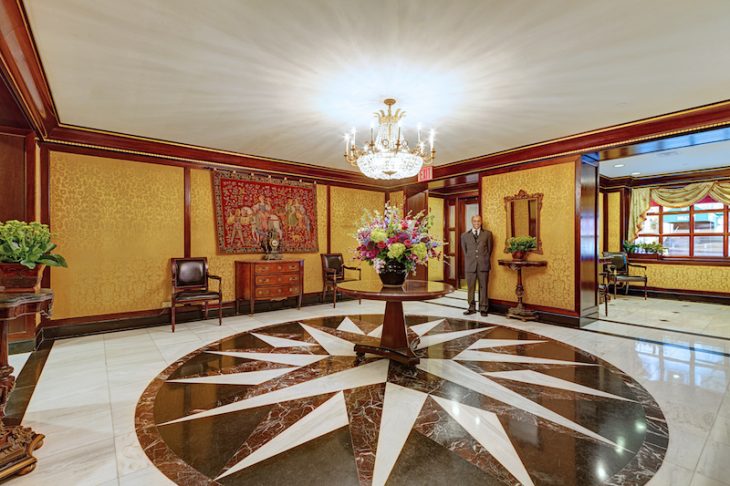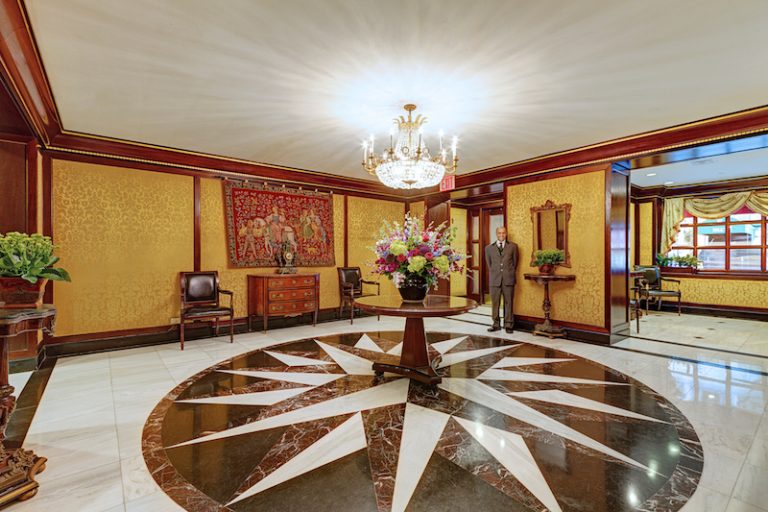 Making my way under chandeliers and past silk furbished walls I arrive at my room. Stepping inside I'm delighted to find that the term Grand King Suite does not disappoint.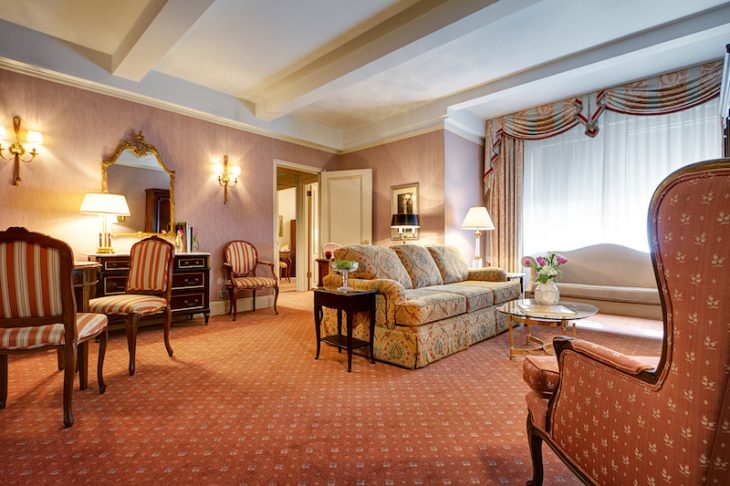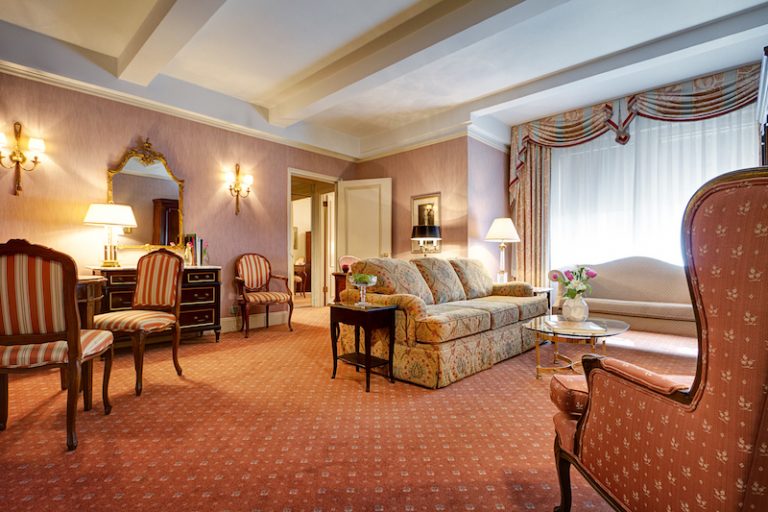 There are 700 square feet of pure luxury including a sitting area, kitchenette, separate bedroom, and bathroom.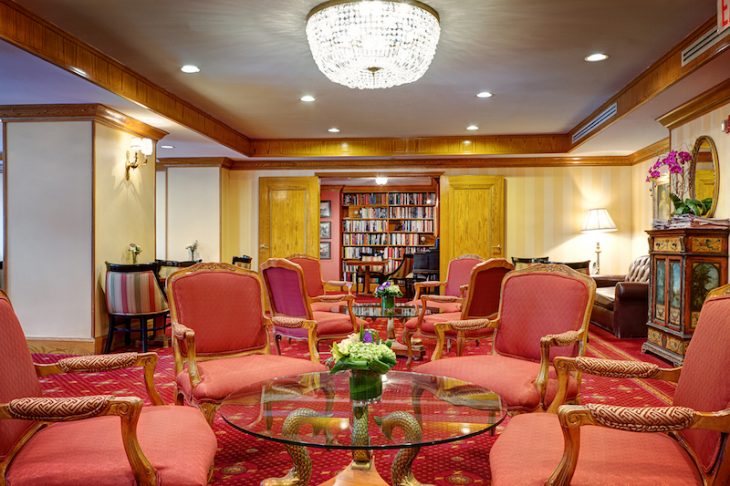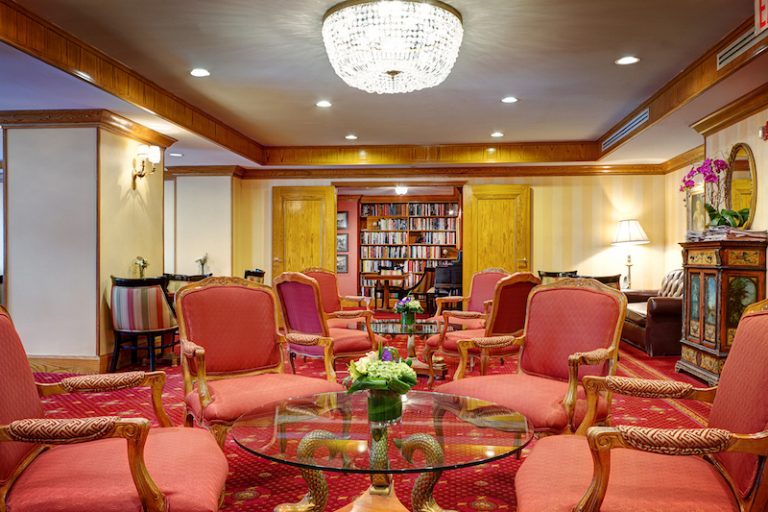 This is exactly how one should stay when they visit New York City. I love that there is so much room to move about without feeling claustrophobic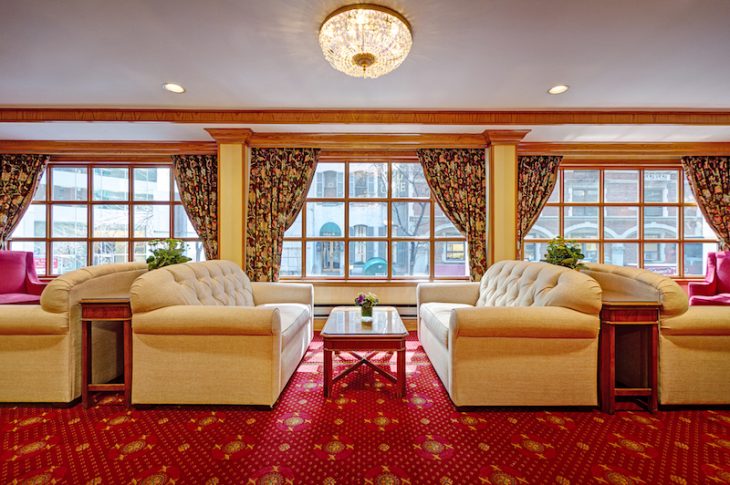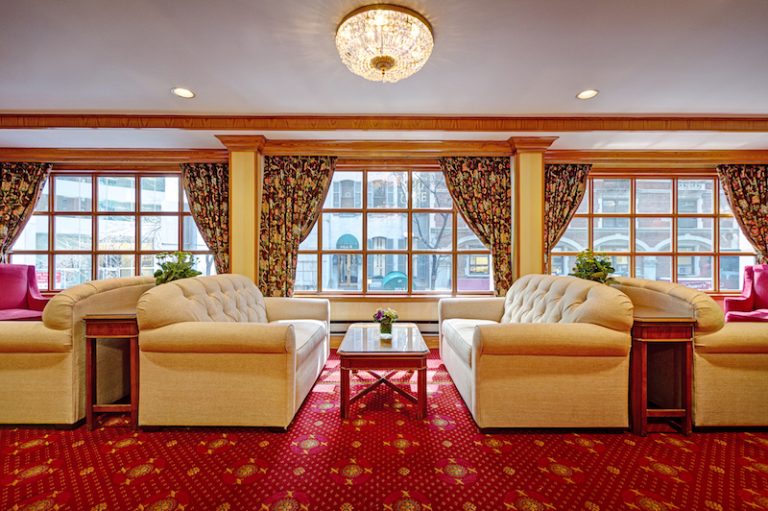 After settling in I make my way to the wine and cheese reception that happens each evening. I'm greeted at the clubroom with an offer of wine.
After selecting an assortment of snacks I take my wine and find a great place to view the room.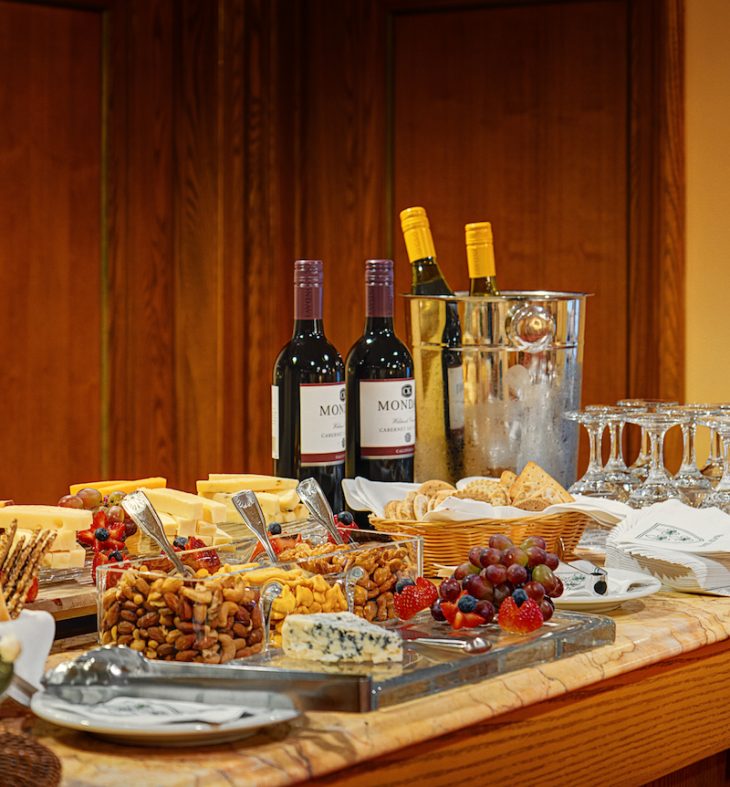 It is full of guests quietly conversing amongst themselves. The atmosphere is relaxing and I could sit here quietly reading a book from one of the many available, but Broadway is calling and I must make my leave.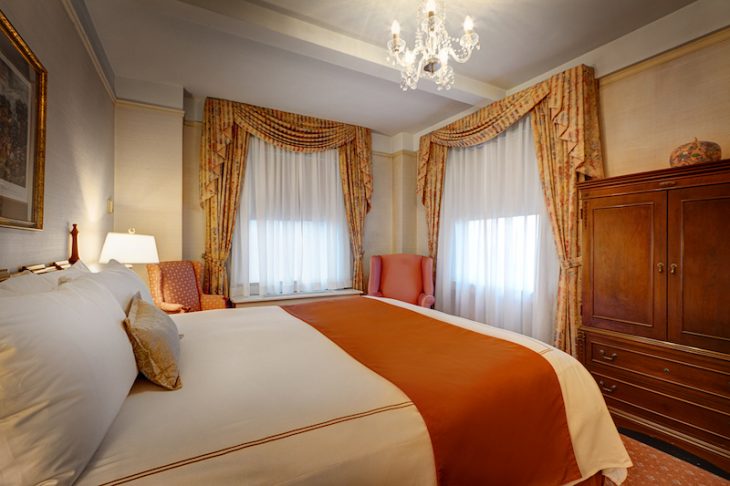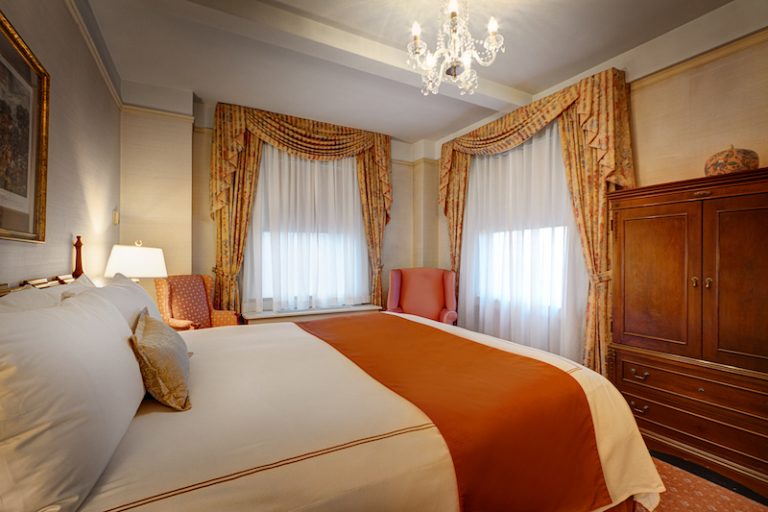 I'm only one night at the Hotel Elysee so I make the best of it by giving myself permission to sleep in. After having a bit of a restful morning I force my way through my morning routine and back down to the club room to enjoy a continental breakfast.
Coffee is a must to fully get my day going and the Hotel Elysee coffee definitely rates high in my book.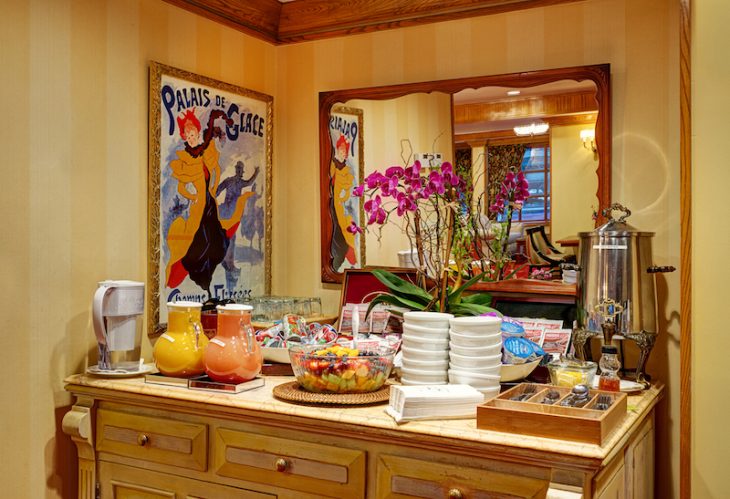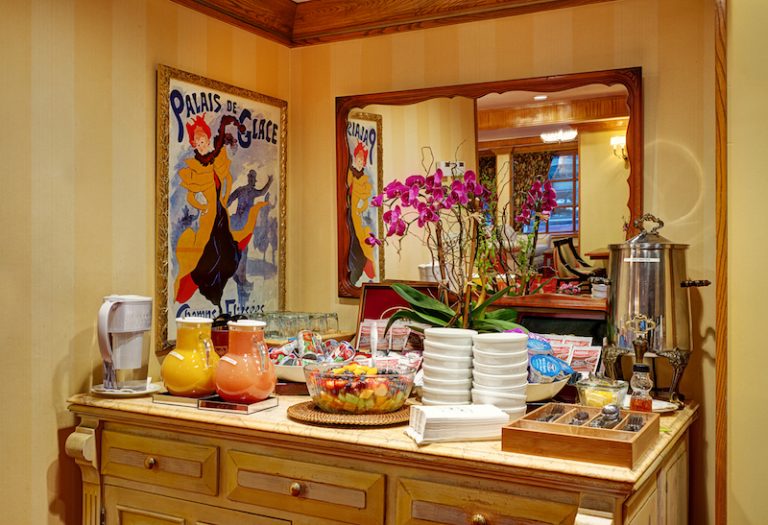 Thankfully there is a 1p.m. checkout so I don't have to rush to leave the hotel. Eventually, I say my goodbyes knowing that the Hotel Elysee stay will definitely remain a very fond memory of my trip to NYC.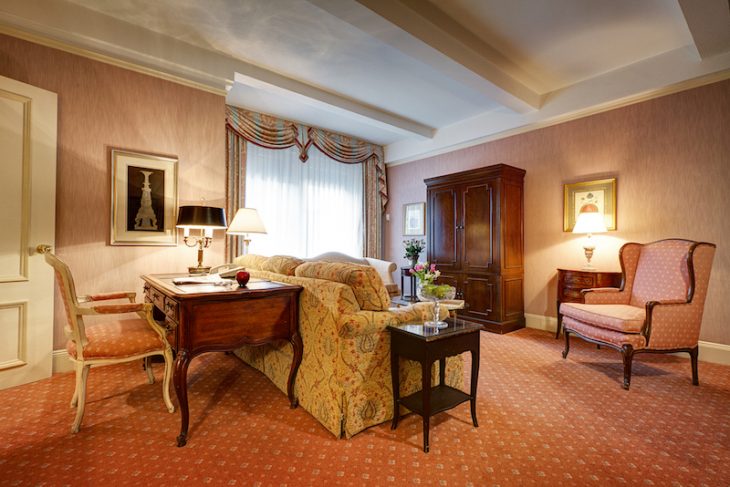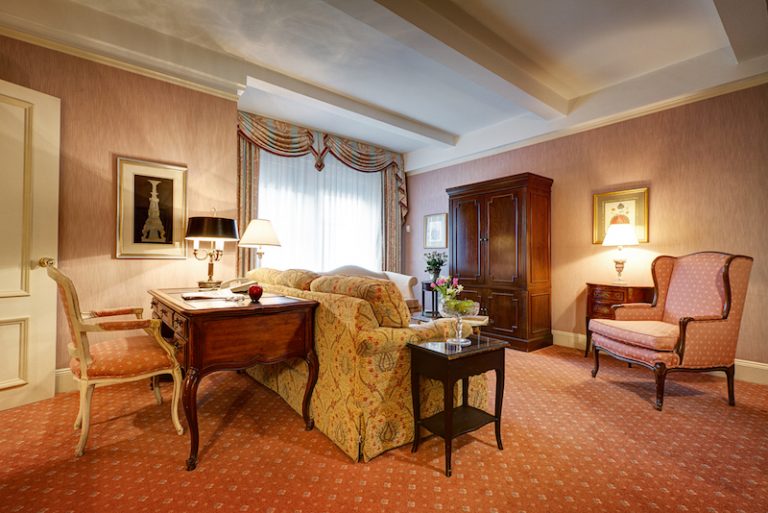 Additional Benefits of a Hotel Elysee stay:
Refreshments in clubroom throughout the day
High-Speed Wireless Internet throughout hotel
Bottled water & a Belgian chocolate bar
Turndown service
Book Library for guests use
Passes to nearby New York Sports Club
Monkey Bar entrance just off lobby
One of the last hotels in NYC to still have outside terraces
I was pleased to learn that in addition to being a very elegant and luxurious hotel it is also very reasonably priced. Book your stay today!
Learn More: http://www.elyseehotel.com/
Facebook: https://www.facebook.com/elyseehotel/
Twitter: @HotelElyseeNYC
Instagram: https://www.instagram.com/hotelelyseenyc/
***PIN HOTEL ELYSEE***