There's more to South Dakota than just visiting Mount Rushmore. Rapid City, South Dakota has many beautiful places that you can visit and enjoy.
If you love the outdoors then this is the place for you.
Alan and I drove from Michigan to Rapid City, a trip of 1200 miles each way, and worth every mile.
Of course, the journey is part of the fun and we made a few stops along the way, but the goal was to spend as much time in the Rapid City, on the far western part of South Dakota, area as possible.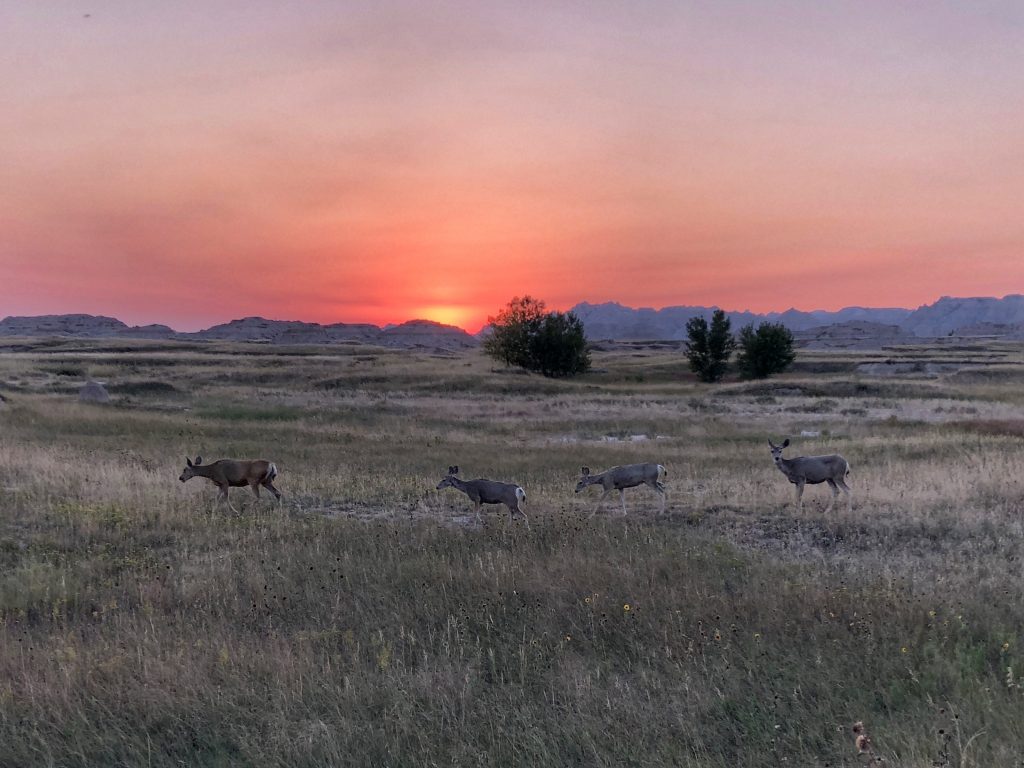 But First, A Visit To Badlands National Park
Our first stop was Badlands National Park where we took advantage of the opportunity to camp in the park. As soon as we arrived we started spotting wildlife and I was finally able to check the elusive, to me anyways, bighorn sheep, off my wildlife list.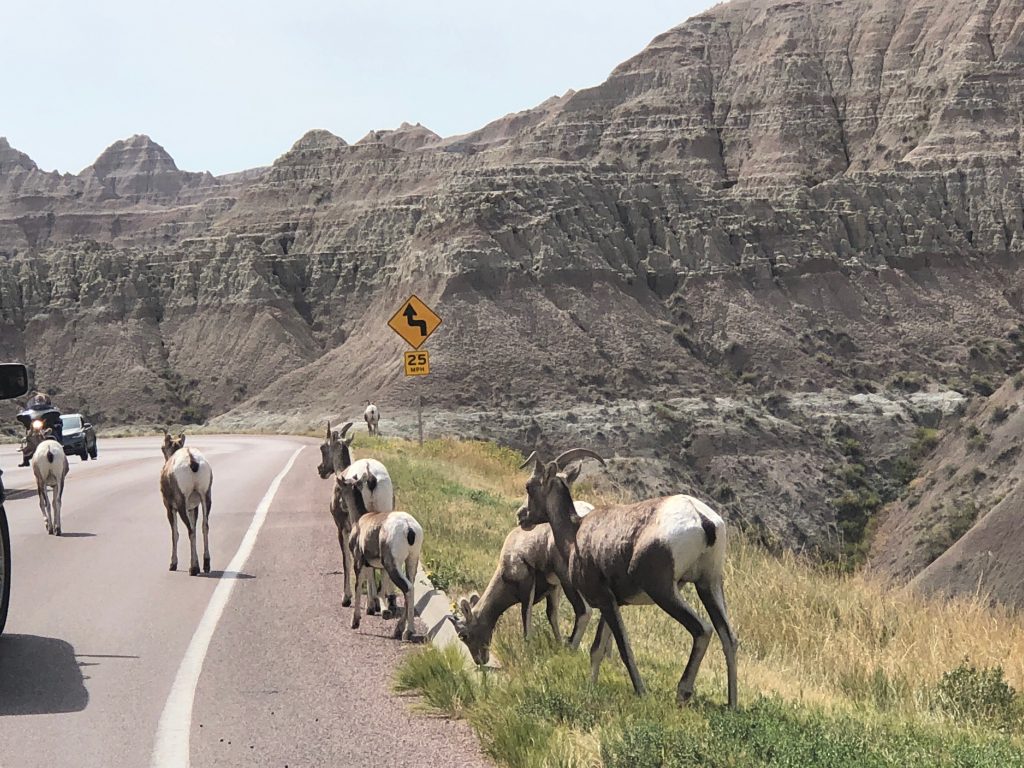 We pitched our tent at Cedar Pass Campground. While this worked for our brief stay it's not necessarily one I would recommend.
The location is great, but the bathrooms are wretched.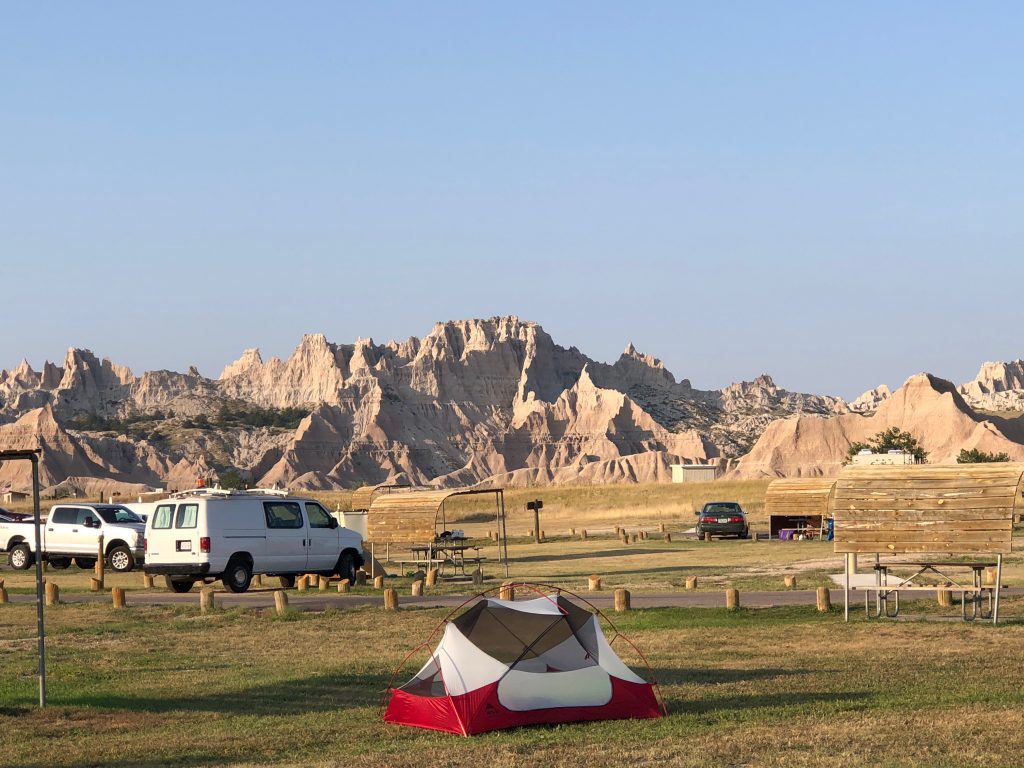 I may be ok with tent camping but bathrooms/pit toilets need to be in decent shape and these did not even come close.
That is the only downside of camping there though and if you have a self-contained RV you'll be ok.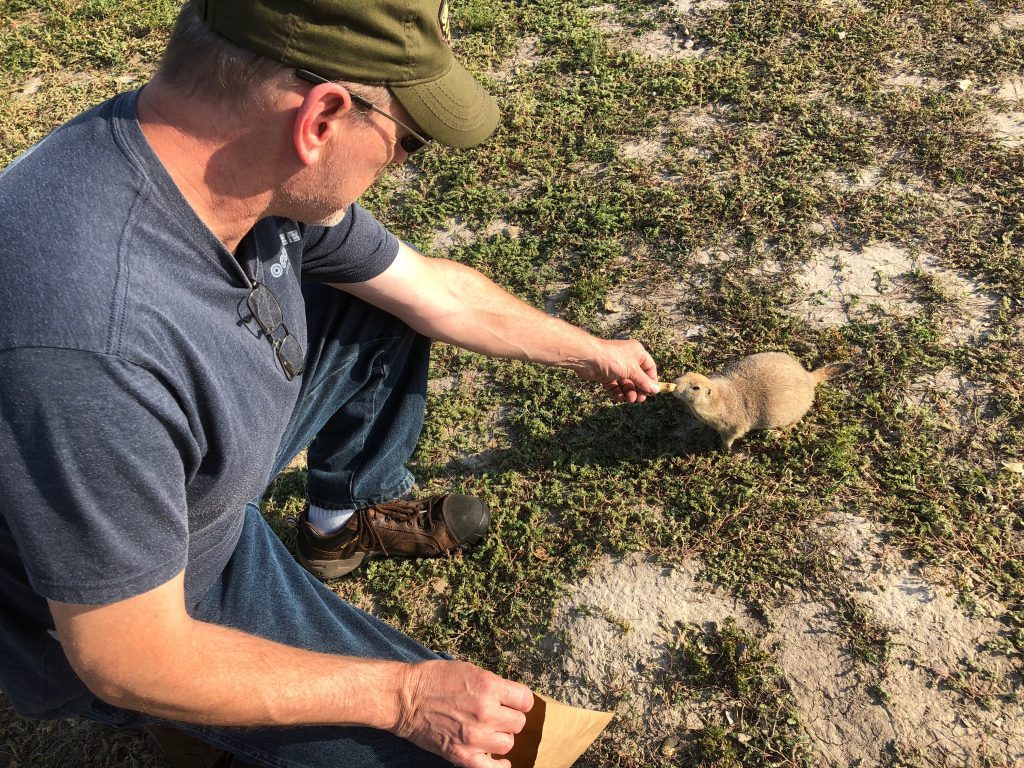 The Badlands are incredible and I'm glad we spent a couple of days exploring the area.
You'll want to stop at the Prairie Dog Village just north of the park entrance on SD-240 and feed the Prairie Dogs.
Buy a bag of peanuts in the store for $1 and have a one of a kind experience.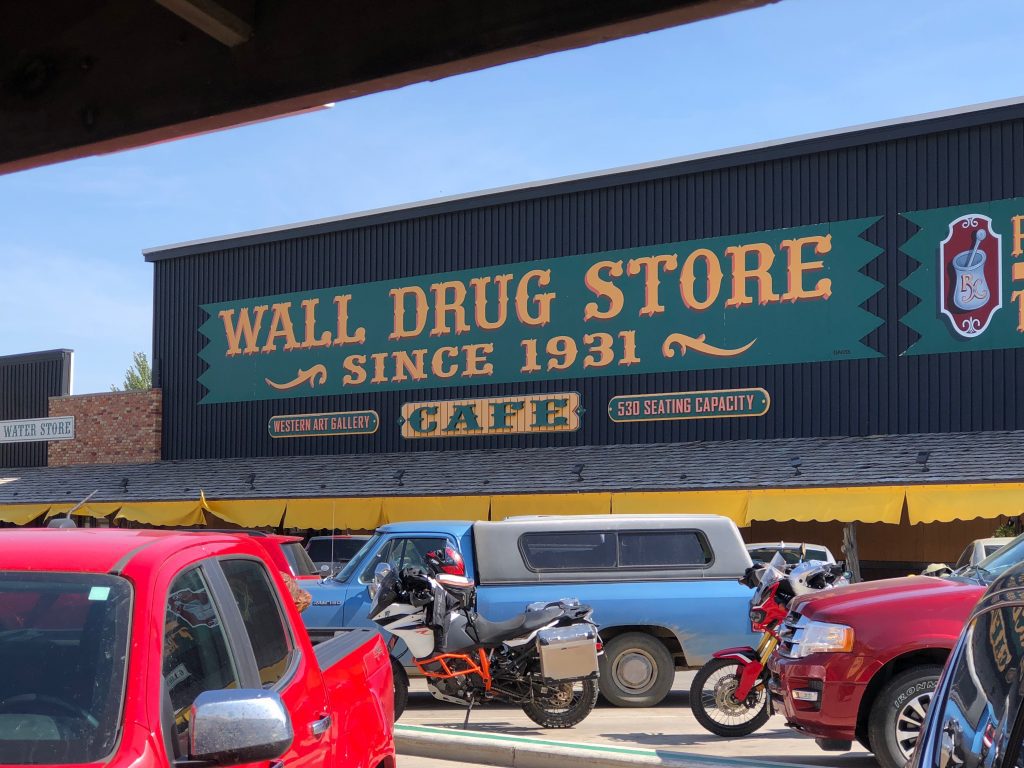 You'll also need to swing into Wall, SD, and visit Wall Drugs.
Free water and 5 cent coffee, a T-Rex that will scare the bejesus out of the kids, and so many photos opps you could spend half the day exploring this iconic attraction.
Packing up camp we left the Badlands and wildlife behind and headed to Rapid City.
Here, you'll find a small-town feel with an abundance of culture and activities.
We spent our time here feeding our need to spend time in the great outdoors.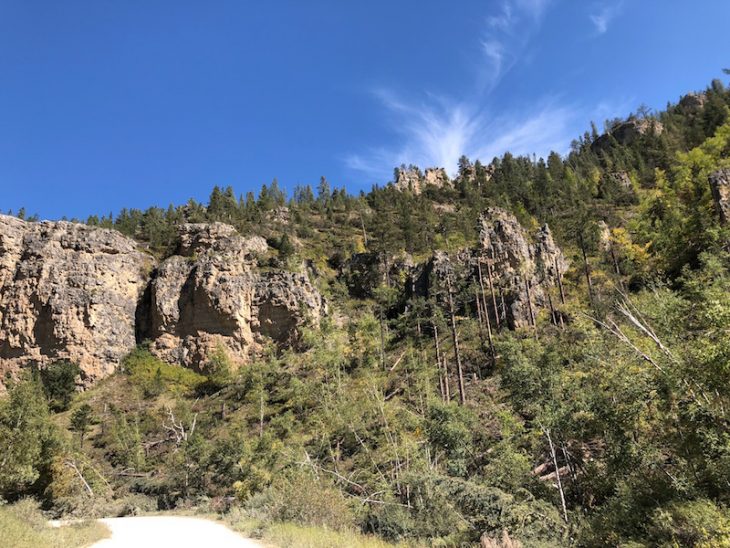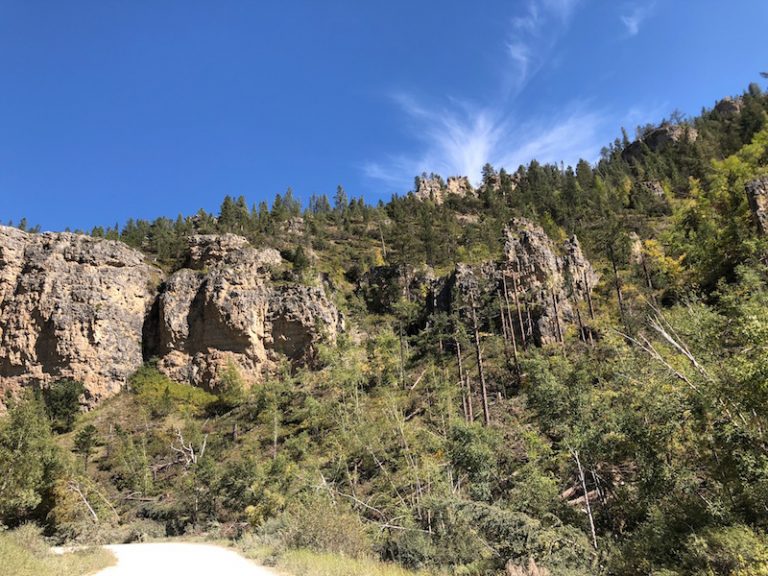 We'd only been there two days and Alan was already trying to figure out when and how we could make a return trip.
He insists on flying next time.
He's not as big of a fan of the road trip as I am. 🙂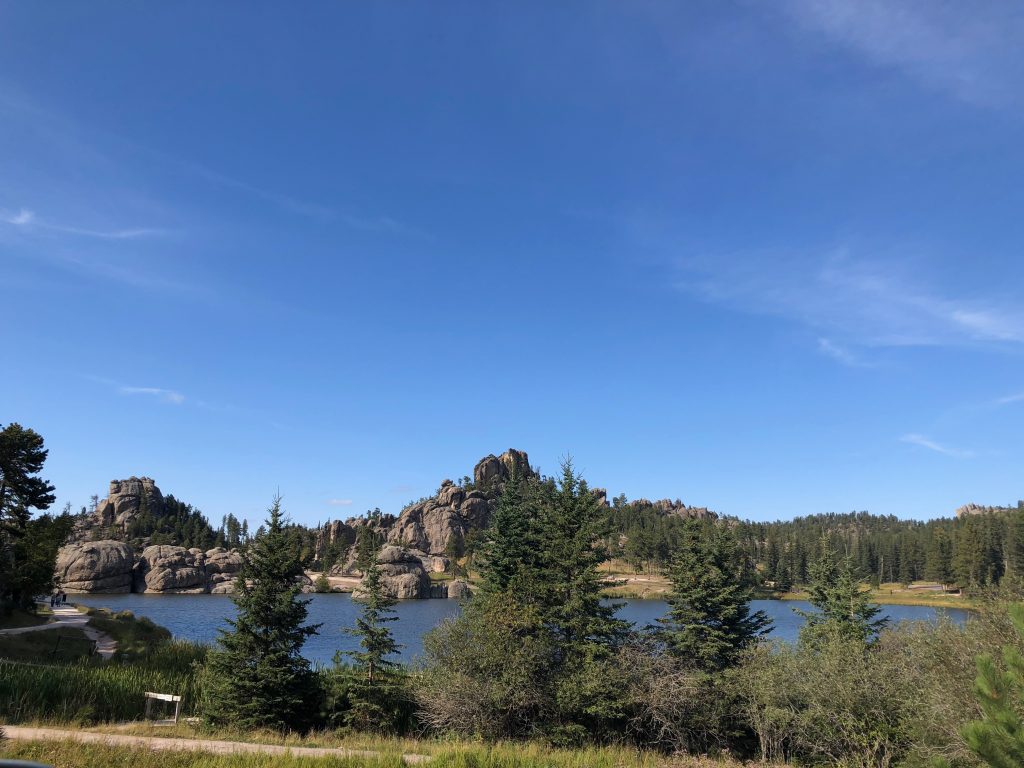 Here's what we loved and what you absolutely do not want to miss on your visit to Rapid City, SD.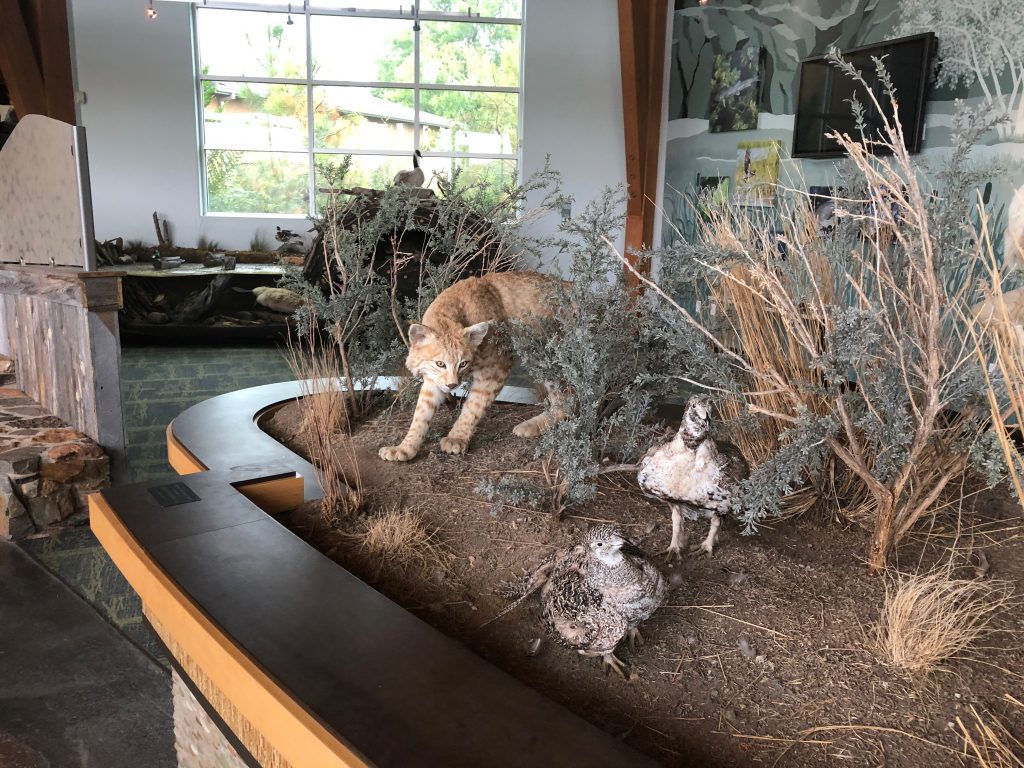 Visit the Outdoor Campus
This "school" won't have you learning in the confines of a room with its four corners and walls.
For those who love that outdoors, the Outdoor Campus is for you.
Get hands-on experience in hunting, fishing and other outdoor skills.
A great thing about this campus is the classes are free!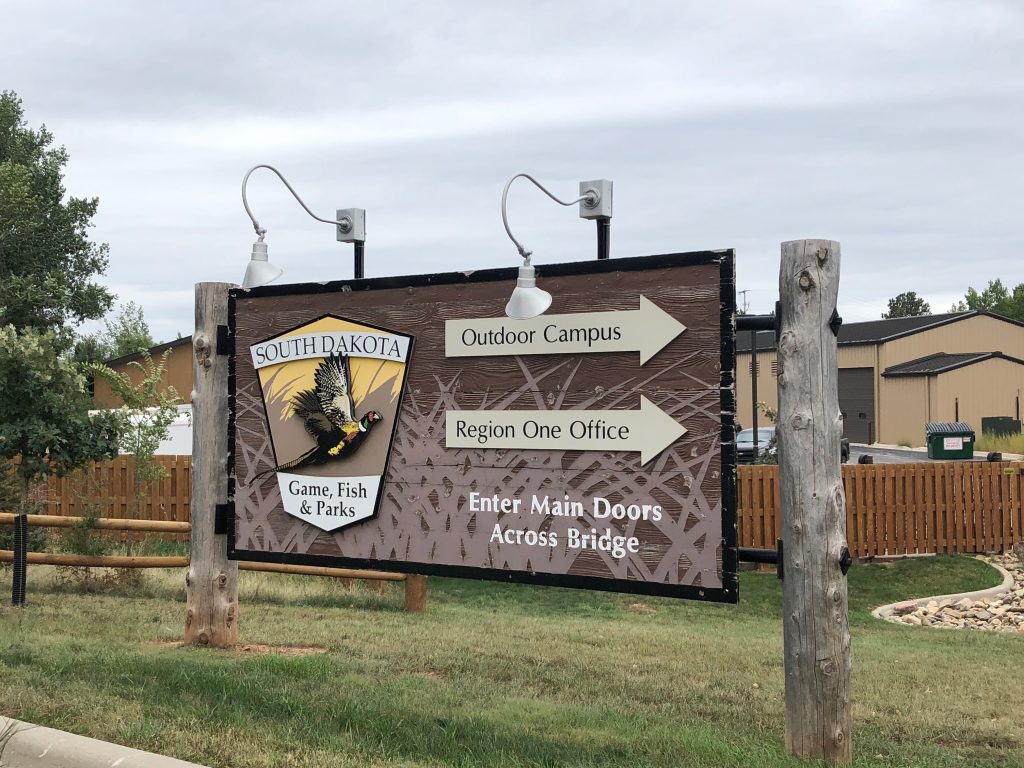 There are more than 1.5 miles of nature trails for you to discover.
There are prairies, wetlands, and streams to explore.
There's even a 4,600-gallon freshwater aquarium.
Public Art Walk
In downtown Rapid City, there's also another great way to discover the outdoors of the concrete jungle as well as the nation's rich history.
Along the streets and sidewalks in the city, you will find life-size bronze statues of American presidents.
So in between, shopping or eating out in the city, you get to learn about men that shaped the nation's history and their legacy through the "City of Presidents."
Another outdoor display in the city is the Art Alley located in between 6th and 7th streets.
Get your cameras ready for some brightly colored graffiti murals, pop art, and beautiful artworks of local, as well as visiting artists to Rapid City.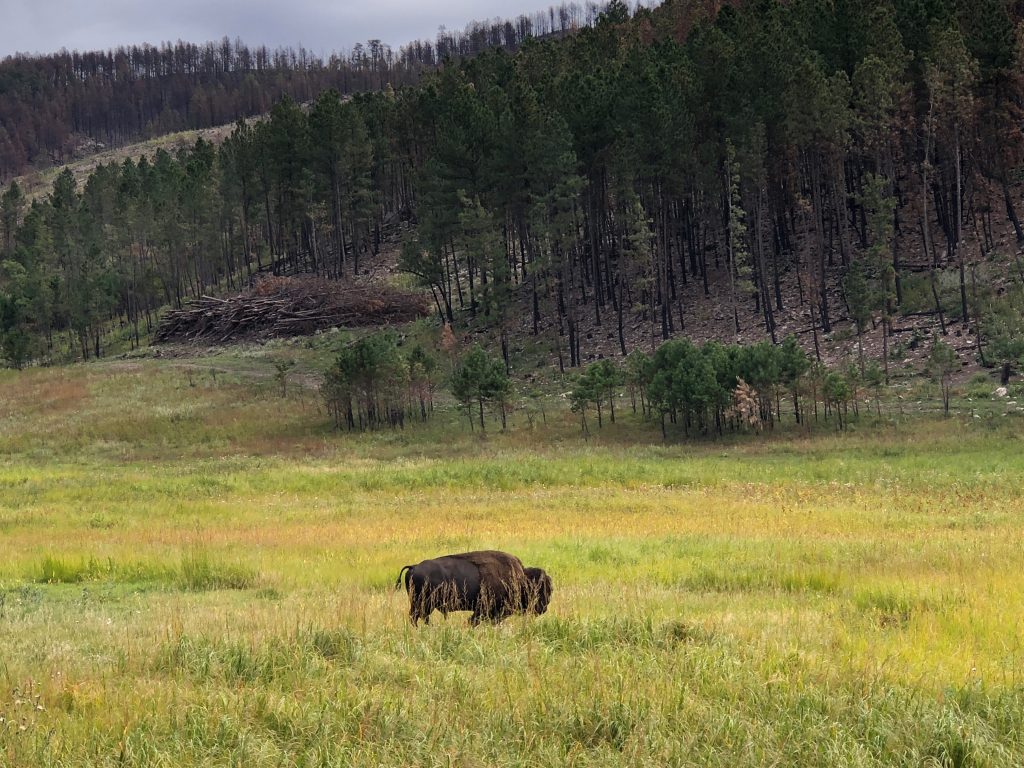 View Wildlife in Custer State Park
We spent an entire day in the area. Custer State Park is about 40 minutes south of Rapid City.
We arrived early in the morning for the best chance of spotting wildlife.
When driving in Custer State Park, instead of the traffic jam you have at home, you might encounter a "Buffalo Jam."
The park has the largest free-roaming buffalo herds in the country so you would expect to put on your brakes or park your car while you're surrounded by these buffalos.
Note: Every fall Custer State Park hosts a Buffalo Round-Up event that I've heard is fantastic and well worth attending!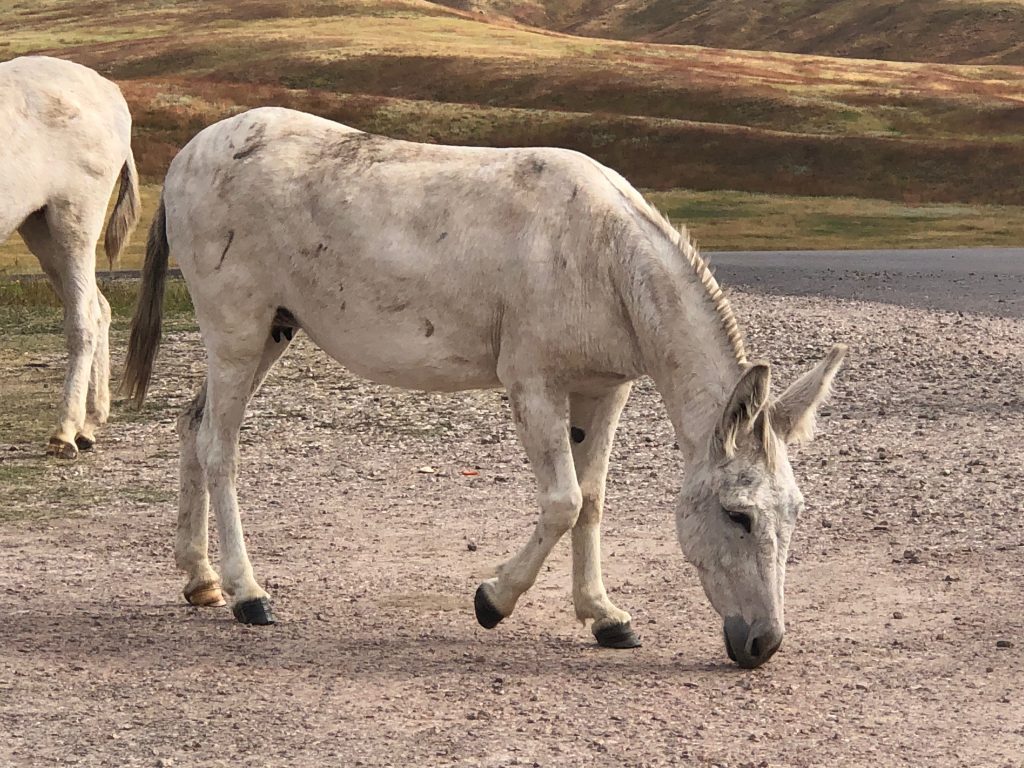 Because of the diverse wildlife, this 71, 000-acre State Park and South Dakota have been in the World's Top 10 Wildlife Destinations.
Some of the many animals that live here include bighorn sheep, antelope, deer, elk, coyote and prairie dogs.
You might also have a close encounter with some "begging" burros. They are adorable.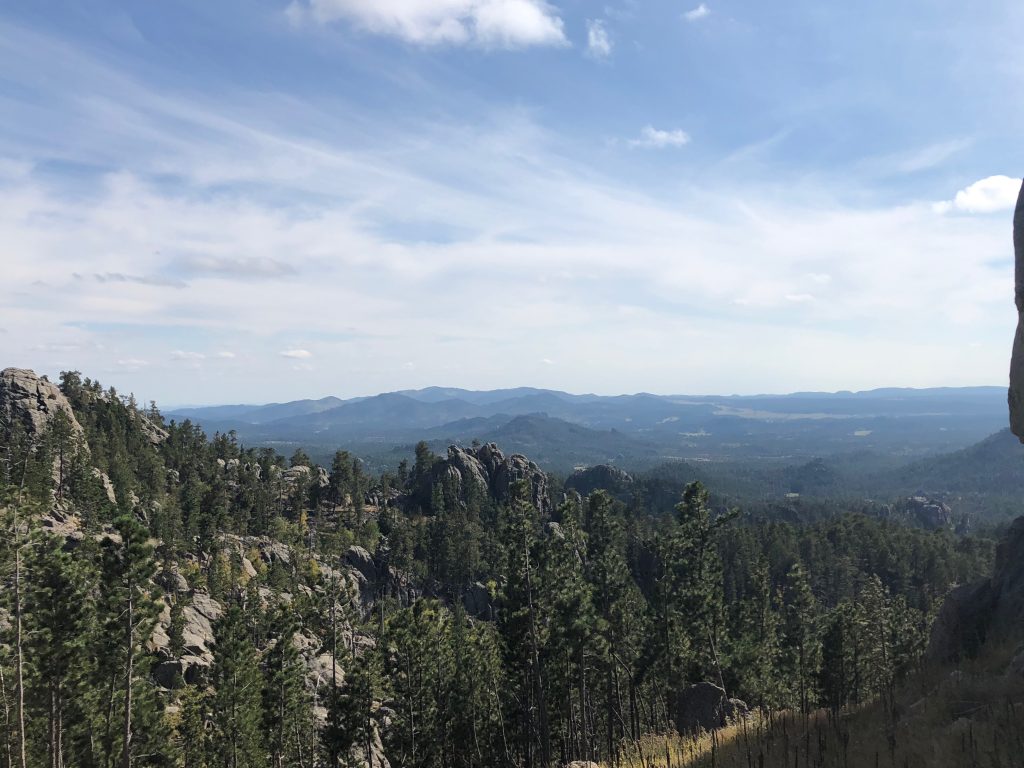 Drive Needles Highway
We drove the Needles Highway after exploring Custer State Park, so driving South to North. This scenic highway is an absolute must.
High granite "needles" will surround you as you cruise along 14 miles of sharp turns and even low and narrow tunnels including Iron Creek Tunnel and Needles Eye Tunnel.
There are a few turnoff points that allow you to take advantage of the views.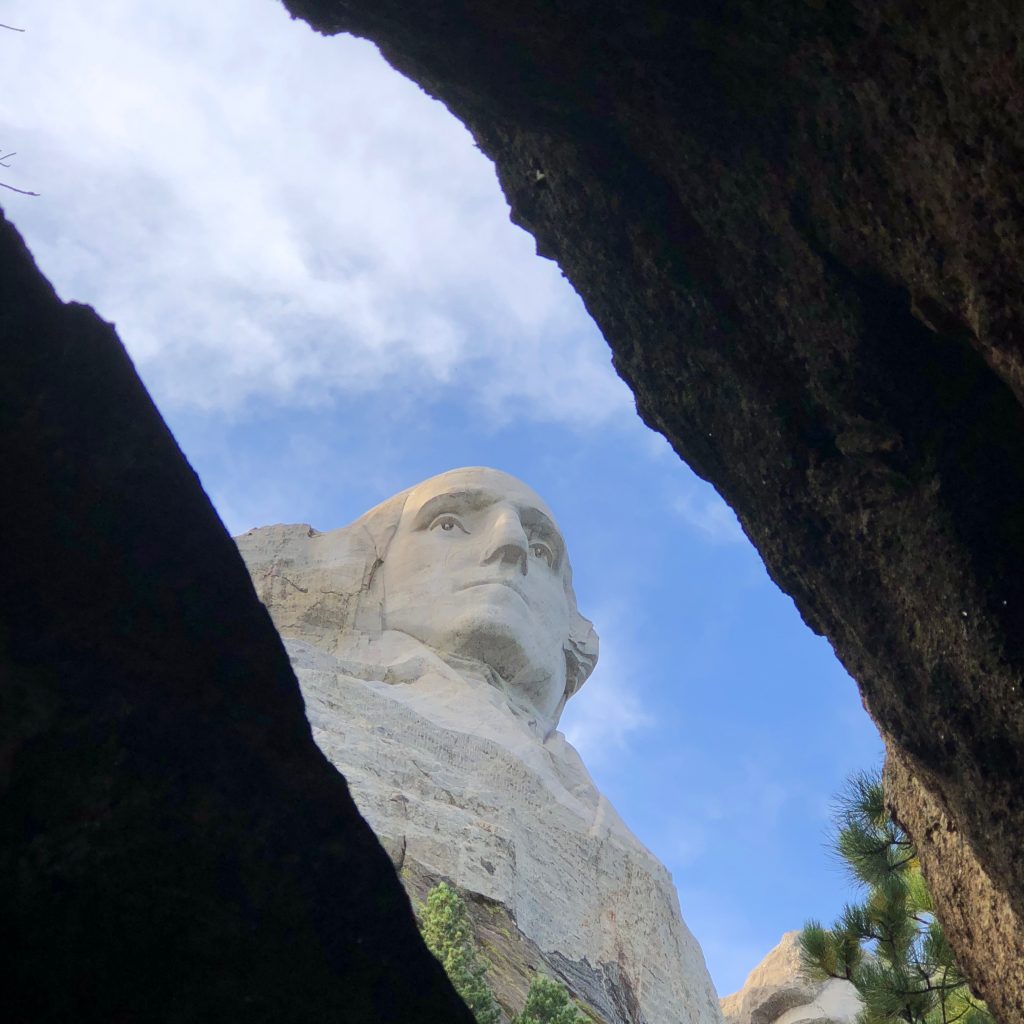 Visit The Presidents at Mount Rushmore
There is plenty of easy parking, thanks to a nice parking ramp, at this National Monument making it an easy walk from the car to the entrance.
The viewing platform is great for a first look at this massive work of art celebrating our founding fathers.
For a closer look take the presidential path to the left of the platform for a different view and a nice walk around the park.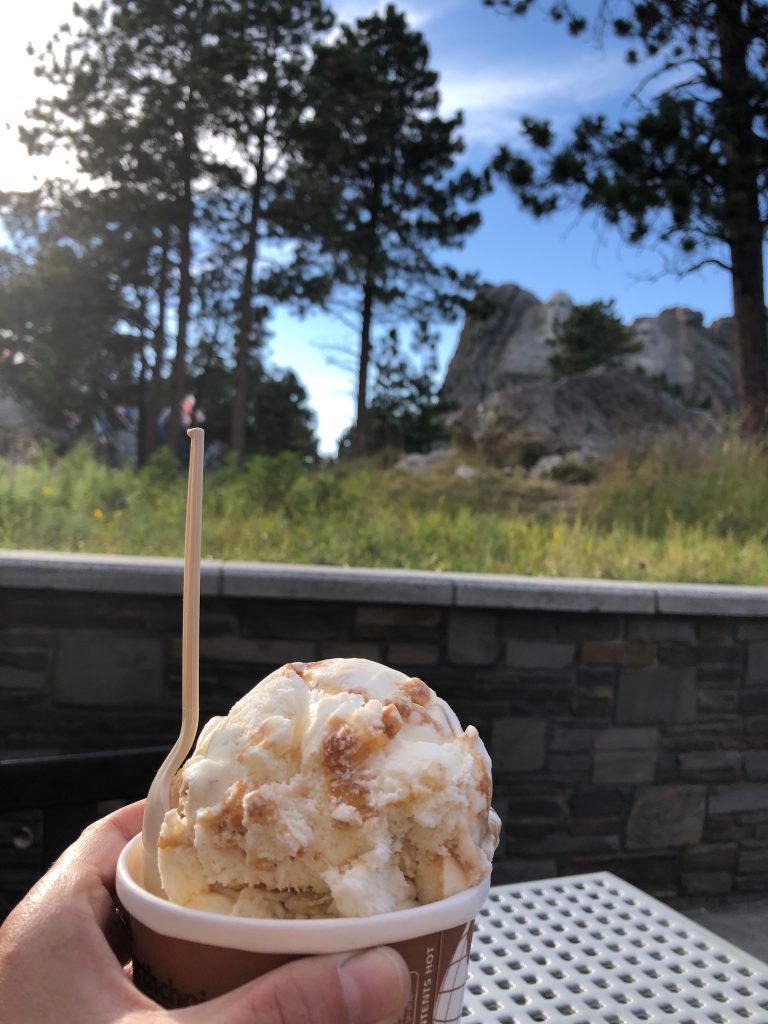 On your way out be sure to stop and buy some ice cream at the concessions and enjoy at one of the many outdoor dining tables.
We bought one small and split it, it's a nice treat on a hot day.
Explore Wind Cave National Park
Go underground and explore the beautiful formations in Wind Cave National Park, one of the longest and most complex caves in the world.
Aside from stalactites and stalagmites, you will see some honeycomb-like formations called box work, cave popcorn (not to be eaten, of course), and other beautiful features in the cave.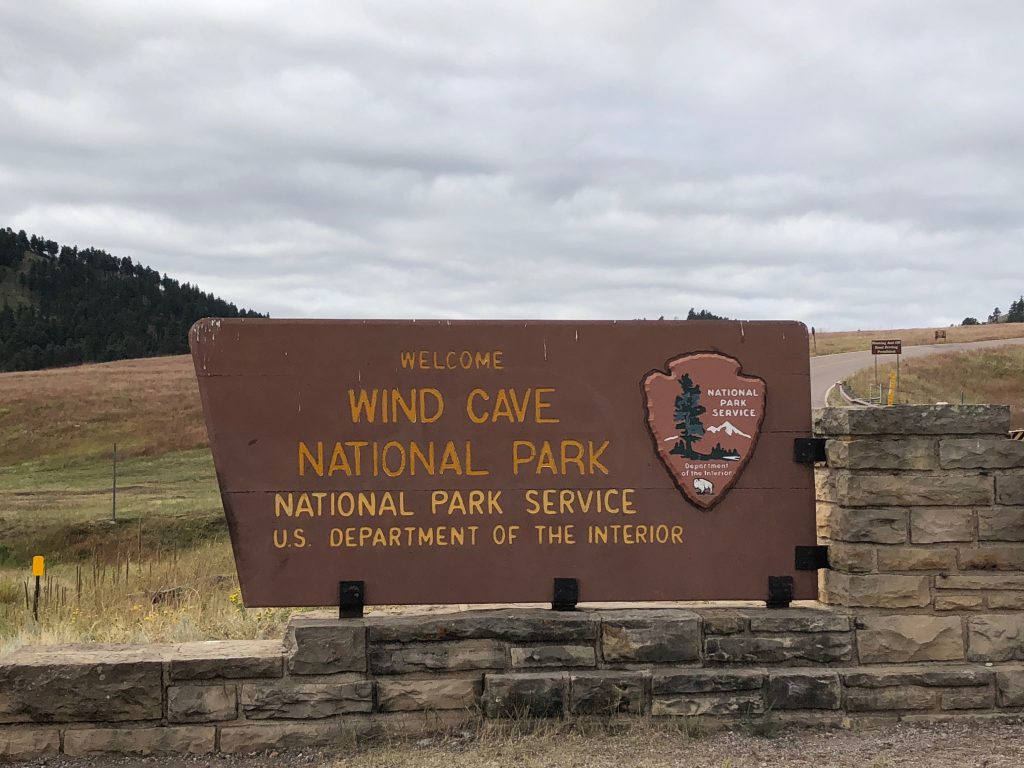 Tours can take about 30 minutes to four hours, depending on the tour you select.
You can go on the easy walking tours or the strenuous ones that include some crawling through some of the low-ceiling parts of the cave.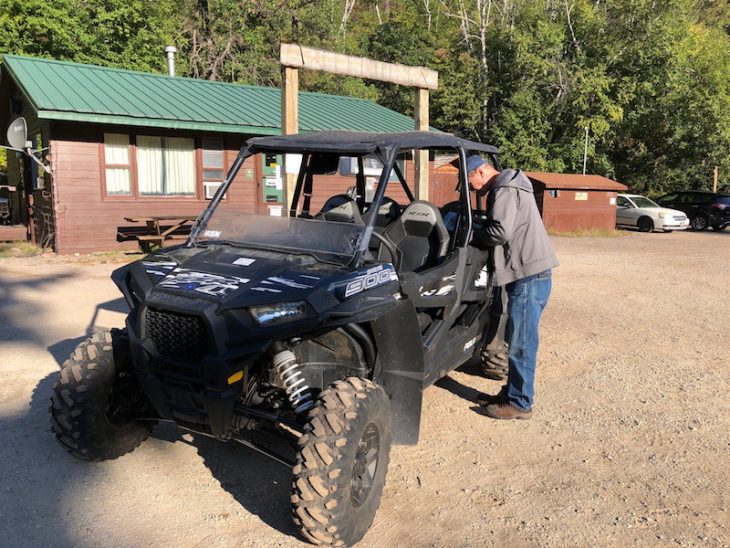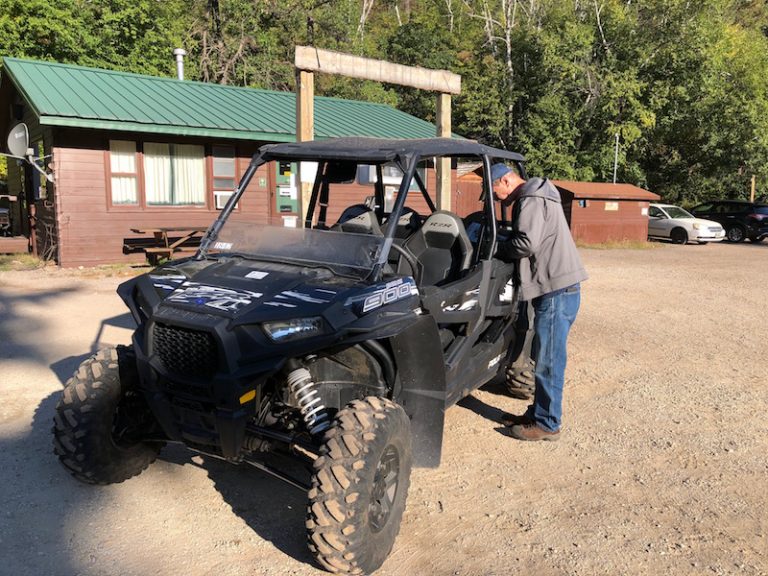 Drive UTVs in Spearfish Canyon
We had an absolute riot driving a UTV off-road in Spearfish Canyon.
We picked up the UTV and map at Spearfish Canyon Lodge and headed out for a 4-hour adventure.
So much fun and a great new way, to us, to explore the outdoors.

Where to Stay
I'm going to recommend the haunted hotel in town that is also pretty swank.
The historic Alex Johnson is located right downtown within easy walking distance to restaurants, shopping, and public art.

That is just a sampling of everything there is to do in Rapid City and what we enjoyed on a recent visit.
Pin Things To Do In Rapid City, South Dakota To Pinterest