Over the years I have become quite skilled at making a skillet recipe in 30 minutes or less.
I think its a skill that most moms have when they have small children at home. I also try to use recipes that only take a handful of ingredients.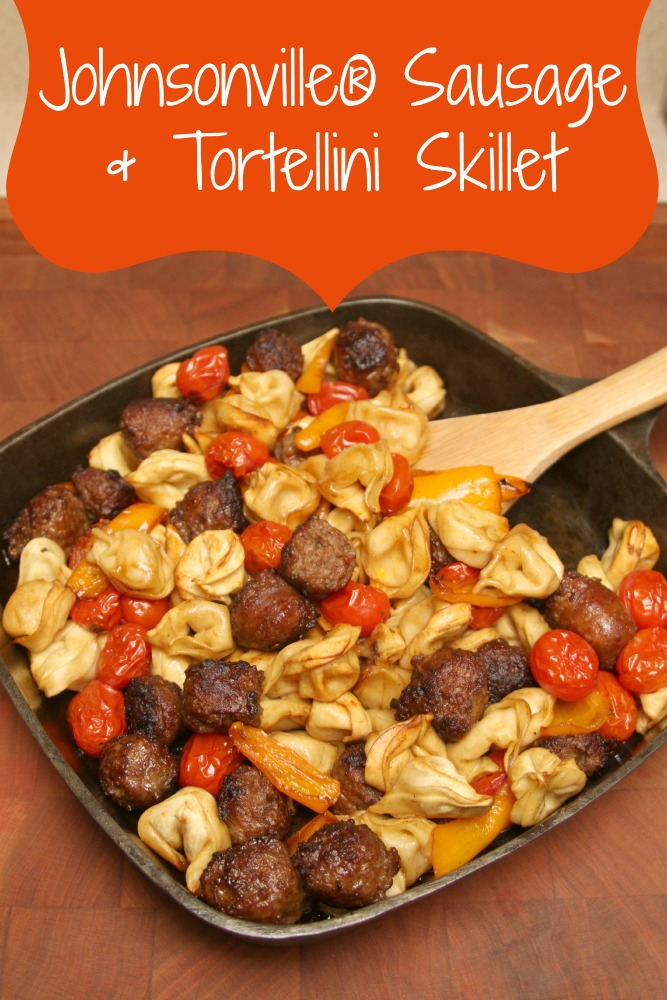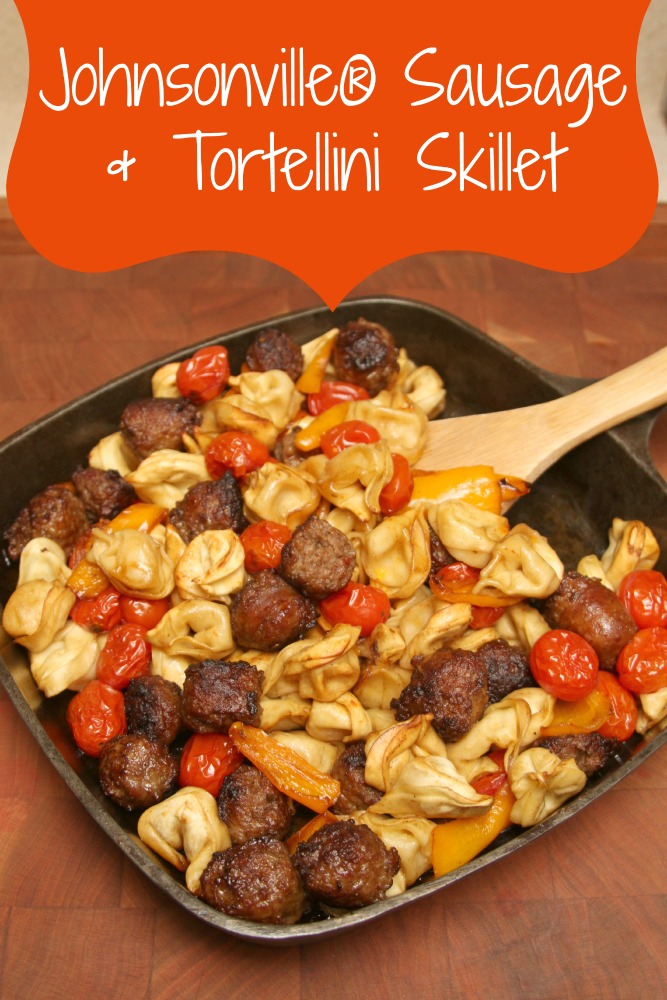 If the list of items needed becomes 10 or more I quickly lose interest. I find that an ingredient list of 5-8 items is perfect and less ingredients is even better IF it will still taste good.
My Johnsonville® Sausage and Tortellini Skillet easily fits my easy dinner requirements.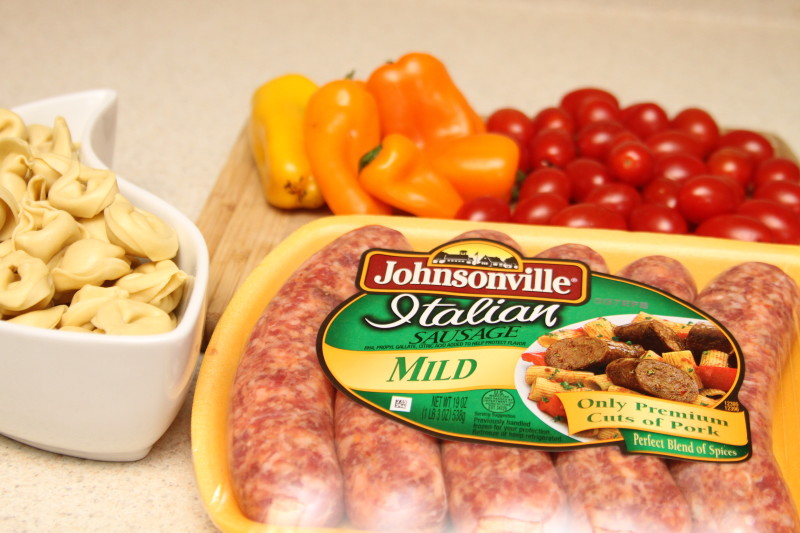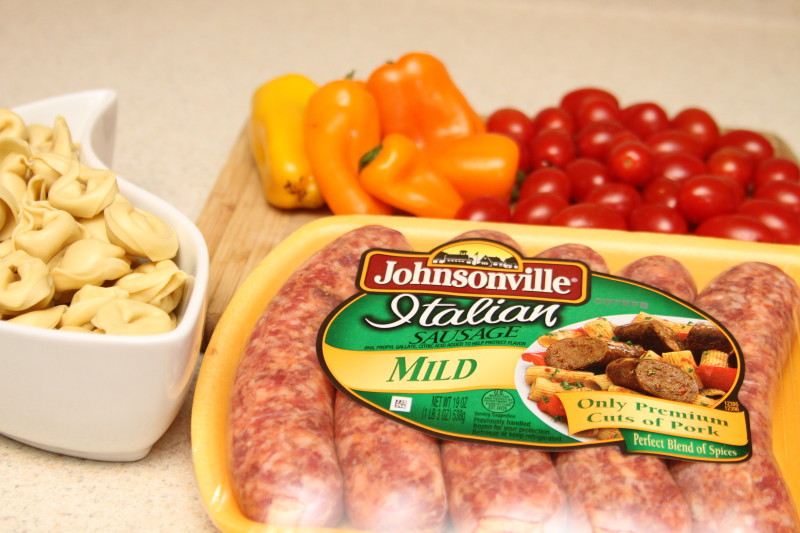 I like using the Johnsonville® Sausage links (mild, of course, I a wimp when it comes to spicy food) for this dish. Simply cut the sausage into chunks and throw into the cast iron skillet and start browning.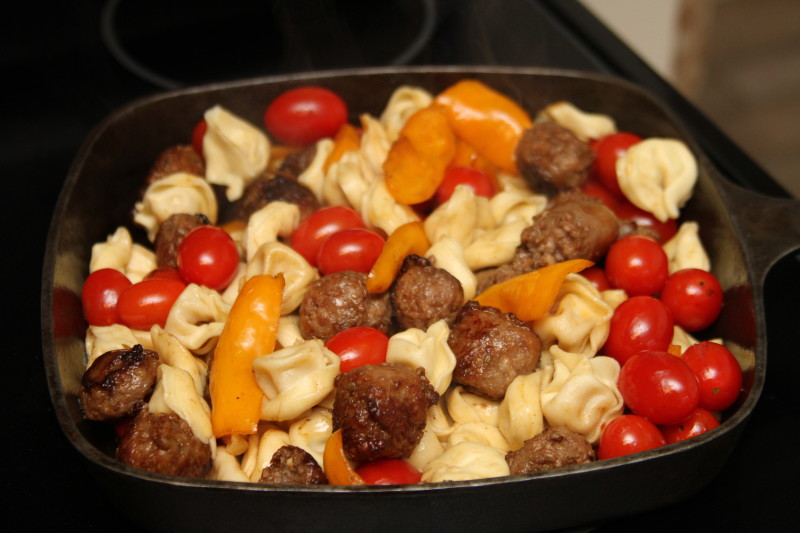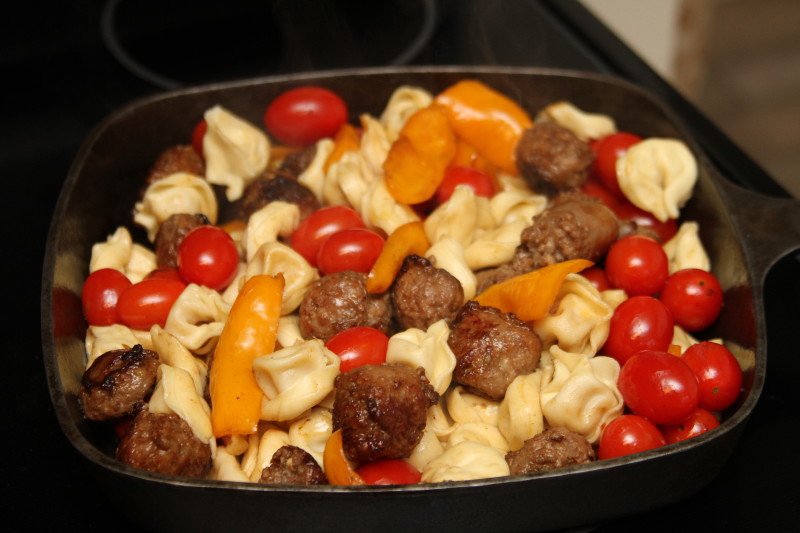 While the sausage is cooking slice the yellow mini peppers into strips. When sausage is cooked through add the mini yellow peppers and the cherry tomatoes.
Cook another 5-8 minutes until the peppers start to soften and the tomatoes begin to burst open.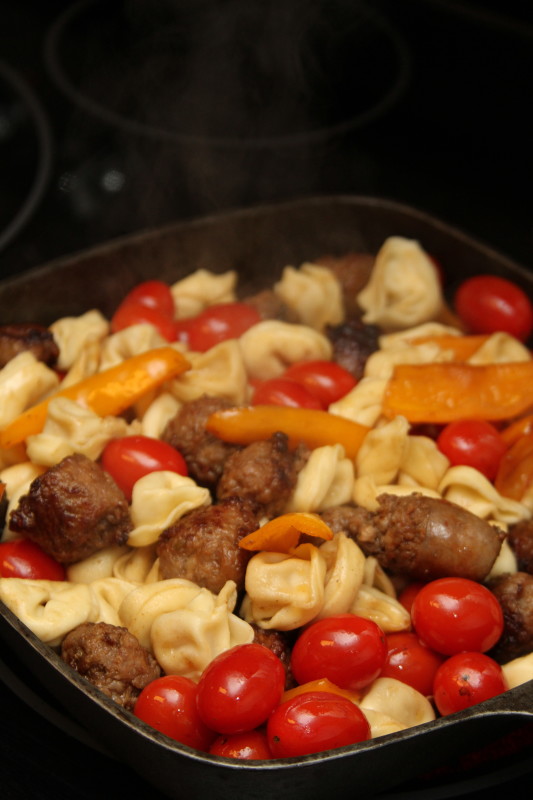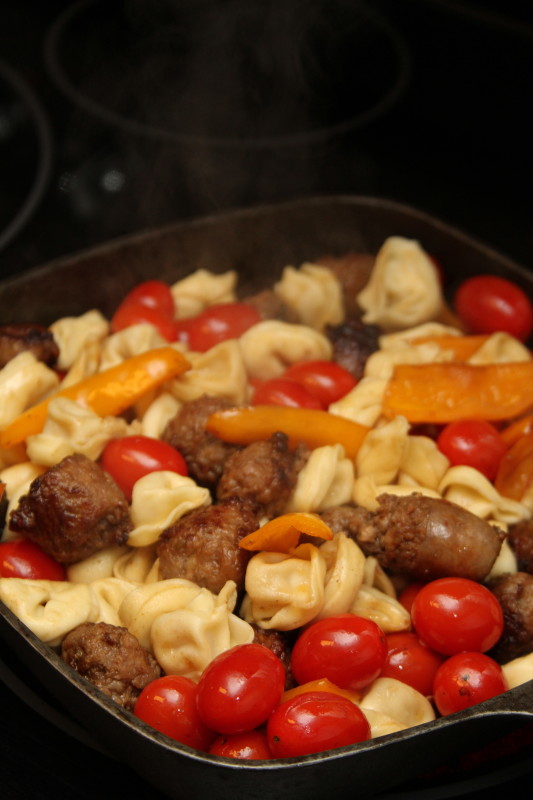 Toss in the pre-cooked cheese tortellini (a lifesaver for quick & easy meals), combine well and place in a pre-heated 375 degree oven for 10-15 minutes.
I love how all the flavors come together to make this one of our favorite meals. Enjoy!
Tortellini Skillet Recipe
3 Johnsonville® Italian Sausage Links, cut into chunks
6 mini orange peppers, sliced
1 pint cherry tomatoes
1 package of pre-made cheese tortellini, cooked
In a medium cast iron skillet cook sausage over medium heat until almost done, approximately 12-15 minutes.
Add yellow mini pepper strips and tomatoes and cook for 5-8 minutes more until peppers soften and tomatoes start to burst.
Mix in the cooked tortellini and place in a pre-heated 375 degrees oven for 10 minutes or until everything is heated through.
More Recipes To Try:
Pin This Skillet Recipe To Pinterest: