Looking for an easy recipe that is low in Weight Watchers Freestyle points, easy to make, and a hit with the entire family? Give this cashew pork stir-fry recipe a try.
This is a recipe that can be on the table in under 30-minutes –I love recipes like that.
Please note: If you are following the Weight Watchers program be sure to use the leanest pork shoulder you can find. Another tip, reduce the cashews to a 1/4 cup and it will reduce the points to only 7 freestyle points per serving.
I know I have days were every single point matters so I'm always looking for ways to cut out any excess points. Serve over cauliflower rice for no additional points or serve in a lettuce wrap.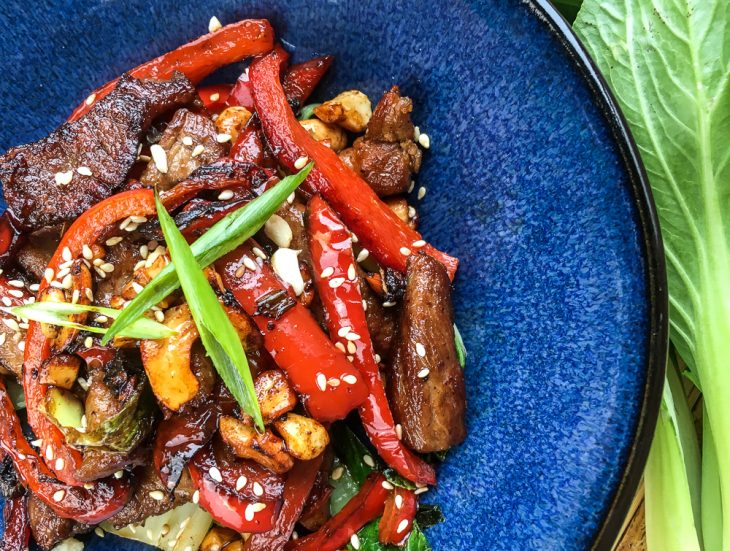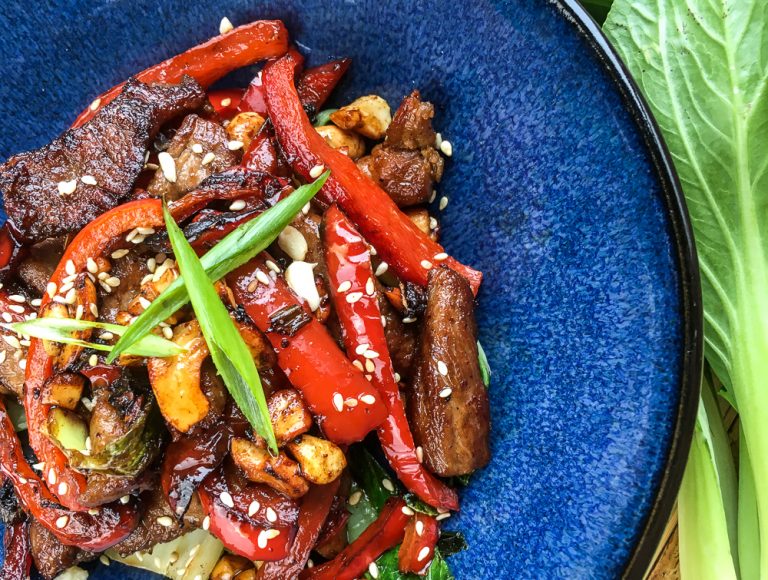 Prep time: 15 minutes
Cook time: 6-9 minutes
Serves: 6
Weight Watchers Freestyle Points: 8 per serving
Cashew Pork Stir-Fry Ingredients:
1 T. extra virgin olive oil
1½ lbs. lean pork shoulder, thinly sliced
1 medium red bell pepper, thinly sliced
1 green onion, thinly sliced
1 t. fresh ginger, finely minced
1/3 c. raw cashews
½ t. garlic powder
Sea salt and black pepper, to taste
1 bunch baby Bok choy, leaves separated
3 T. toasted sesame oil
Optional: 2 T. toasted sesame seeds, for garnish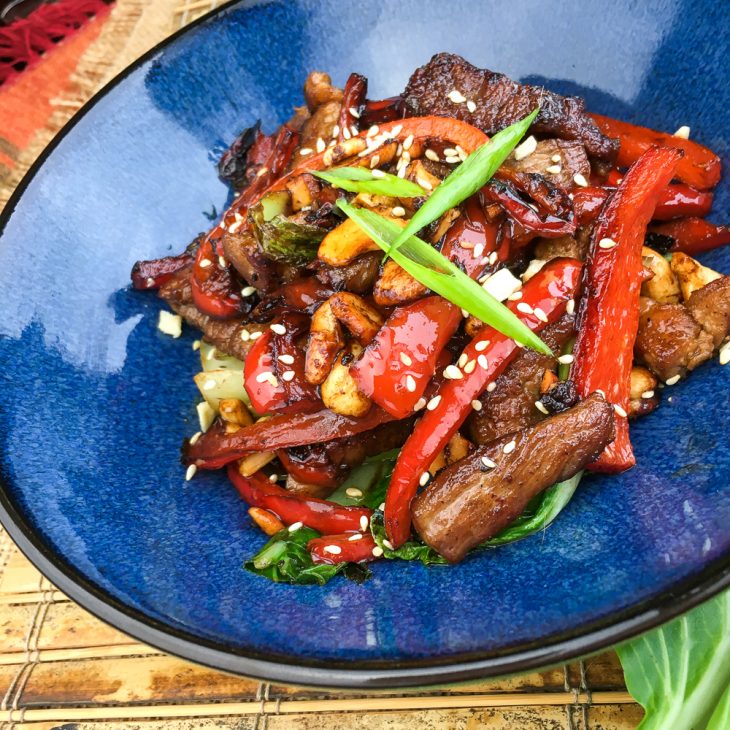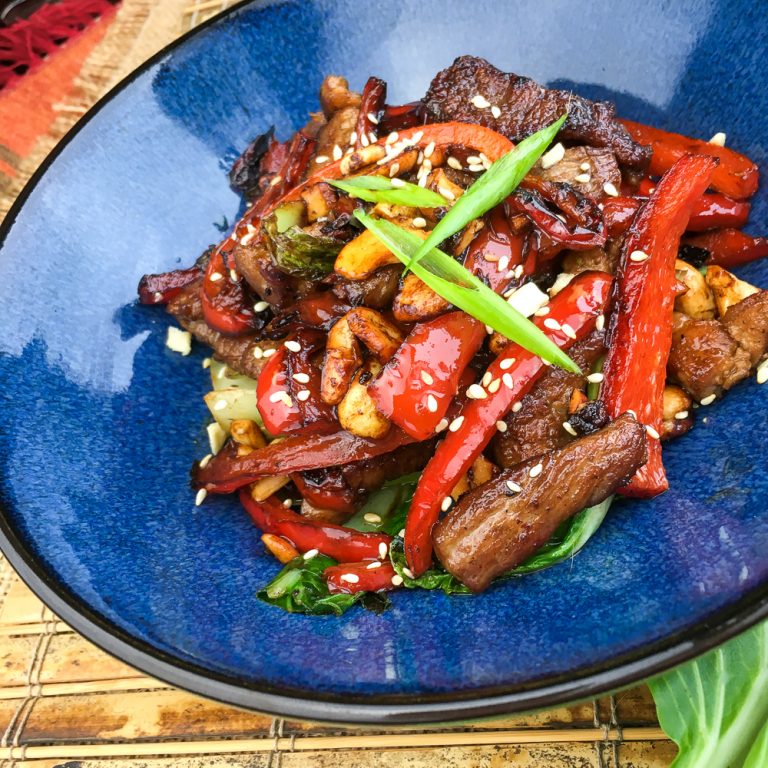 Cashew Pork Stir-Fry Directions:
Heat the olive oil in a wok or a large frying pan with high sides over medium-high heat.
Add the pork and cook, stirring occasionally, until the pork is nicely browned on all sides, around 3-4 minutes.

Add bell pepper, green onion, ginger, cashews, and garlic powder. Season with salt and black pepper, to taste. Stir-fry the veggies until they become crisp-tender, around 2-3 minutes.

Add the bok choy, sesame oil, and tamari. Continue to stir-fry until the bok choy wilts and the other ingredients are coated, approximately 1-2 minutes.

Remove from heat and transfer to individual serving plates.
Garnish with toasted sesame seeds, if desired, and serve immediately. Enjoy!
Want more great ideas for Weight Watchers? Check out these Weight Watchers Snacks! You may also love this list of Weight Watchers FreeStyle Recipe ideas using ground turkey!
Pin Cashew Pork Stir-Fry to Pinterest