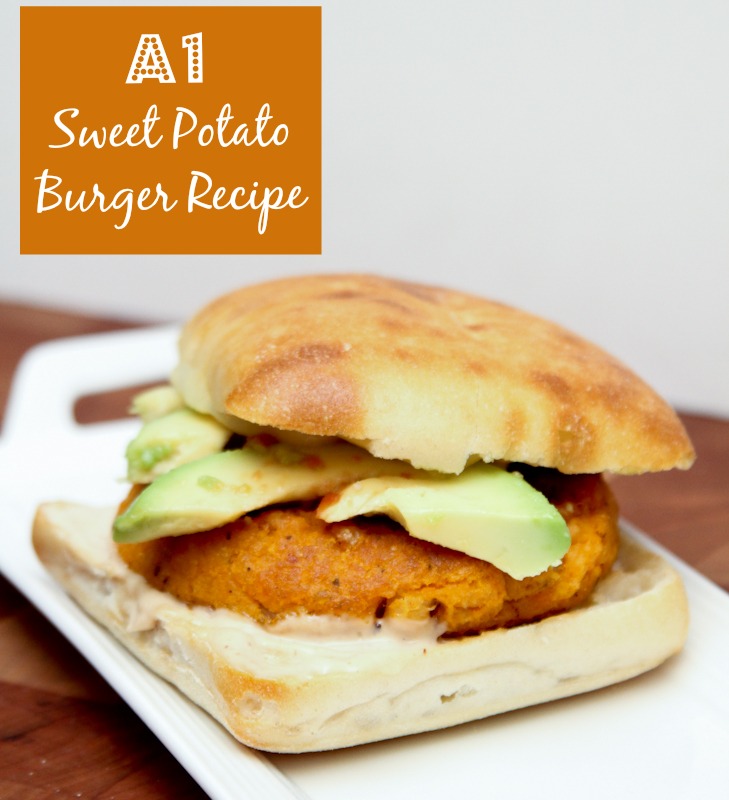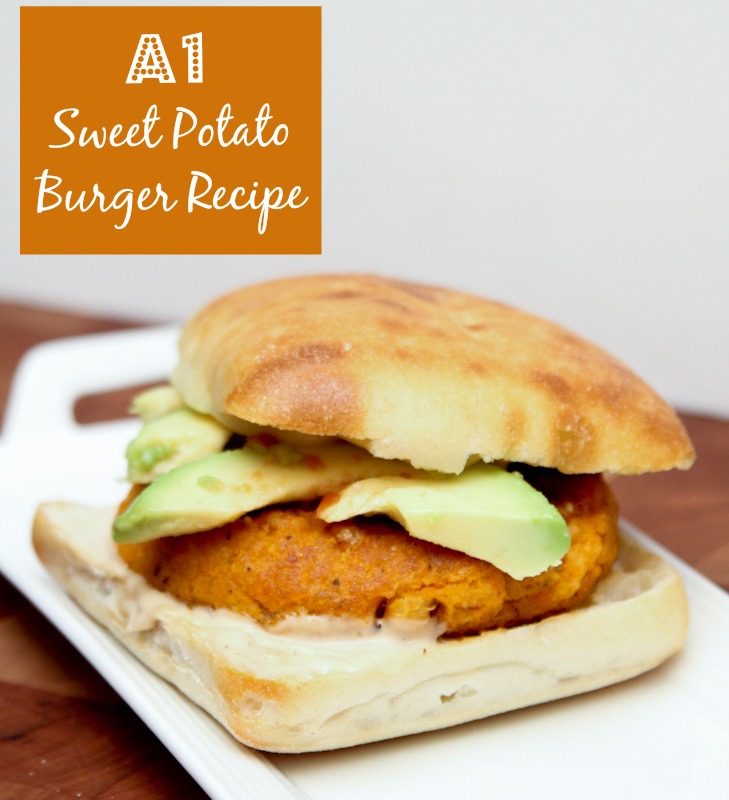 Can you believe it's back to school time already? I don't know how the summers go by so fast. Now seems to be the perfect time to celebrate the new school year by taking your favorite meal up a notch by adding A1.. Since Em is vegetarian I've been making more and more meatless recipes. One meal that we really enjoy, and that has taken me forever to master, is sweet potato burgers.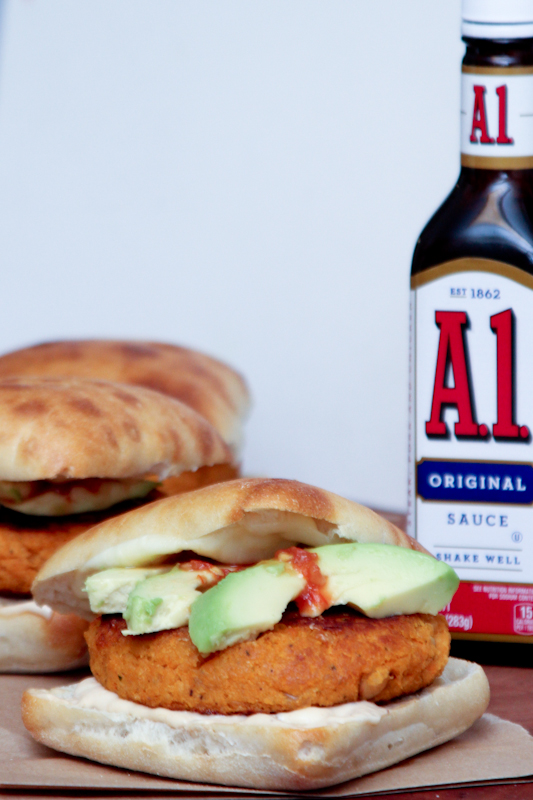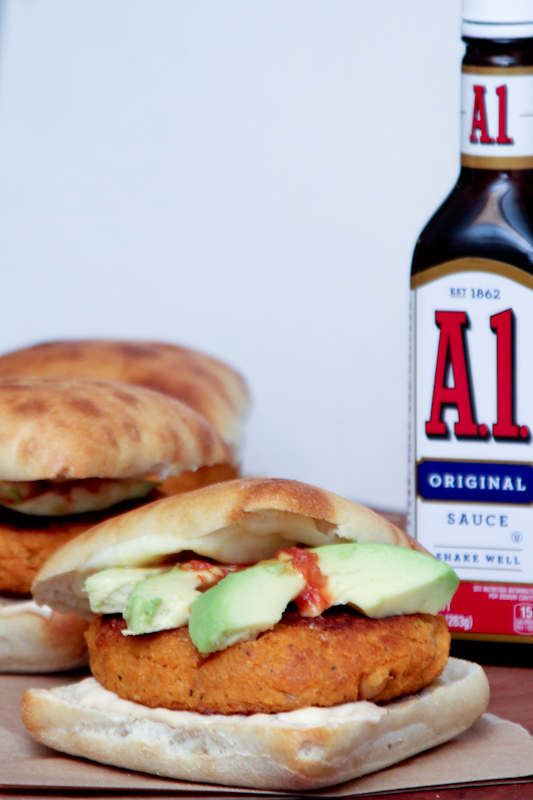 When Kraft asked me to take one of my favorite recipes and switch it up a bit with A1 Original Sauce I knew I would be trying it in our favorite sweet potato burgers. I'm sharing my A1 Sweet Potato Burgers recipe over at KraftRecipes.com where you can find the ingredient list and step by step instructions. While you are there be sure to check out all the fabulous dinner ideas and appetizers recipes.
To assemble the sweet potato burger you'll want to toast the ciabatta roll in a warm oven or on the grill. When the bread is almost toasted add a slice of Kraft Provolone cheese to the inside top half of the roll. Remove the bread from the heat source and place on a plate. Spread A1 aoili on the bottom slice of bread (recipe can be found on KraftRecipes.com), place the sweet potato burger on top of that and then add avocado and salsa. Top off the sandwich with the remaining bun and prepare to enjoy a delicious sandwich!
See the recipe here: http://www.kraftrecipes.com/recipes/a1-sweet-potato-burgers-167578.aspx
What recipe will you take up a notch with A1 Original Sauce?