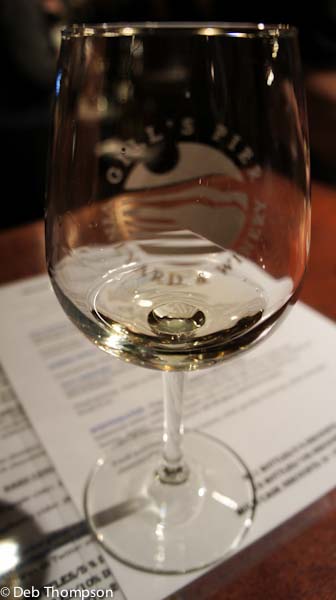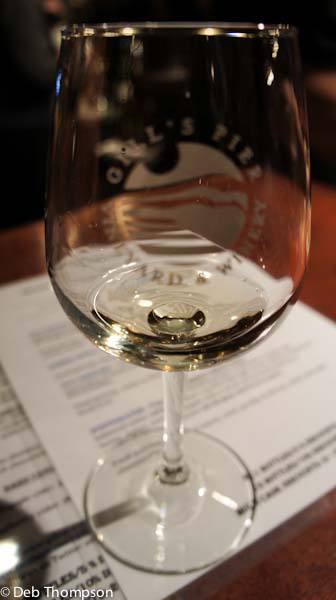 Gill's Pier is one of my favorite northern Michigan vineyards. I completely adore their wines. The owner, Ryan, recently took time out of his busy day to chat and share some of his favorite wines with us.
During our visit we tried a variety of wines, but the absolute stand out, make me want to beg for more, was the 2002 Riesling. It has a fabulous aroma, felt very smooth on my tongue and had a lovely finish. It had just the right amount of sweetness to make it a perfect Riesling. A small whimper may have escaped me after tasting this wine.
Gill's Pier produces a limited amount of wines (around 2500 cases) and once its gone its gone. There are only a couple cases of the 2002 Riesling left and it is not available for sale, much to my disappointment. In case you are wondering, Gill's Pier Riesling ages very, very well. I never knew that Riesling would improve so much over time, but now that I know I'm going to purchase a more current year and try to keep it to enjoy 10 years later. Â Note the word "try" in that statement. Wine doesn't usually last long in my house. Maybe I could buy it and Gill's Pier could hold it for me so I'm not tempted to break into it.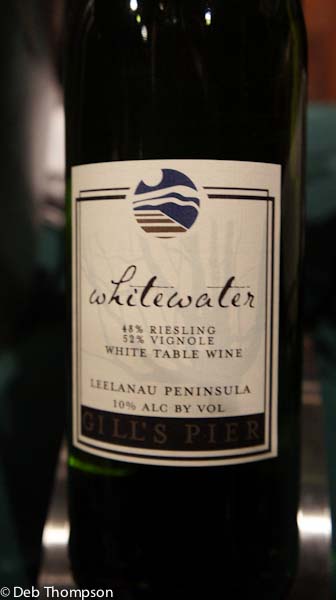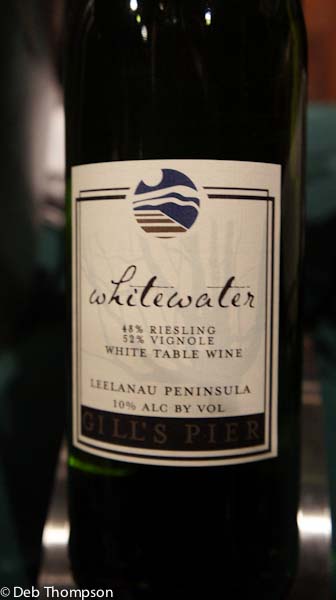 In addition to the 2002 Riesling, we tasted the Whitewater, 2011 Riesling, 2011 Royce, 2010 Cab Franc and Just Unleashed. I'm not a big fan of reds, but the Just Unleashed was delicious and will be gracing my wine glass soon. I think I enjoy Just Unleashed so much because it is aged in stainless steel which removes that tannis flavor that I tend to dislike in reds.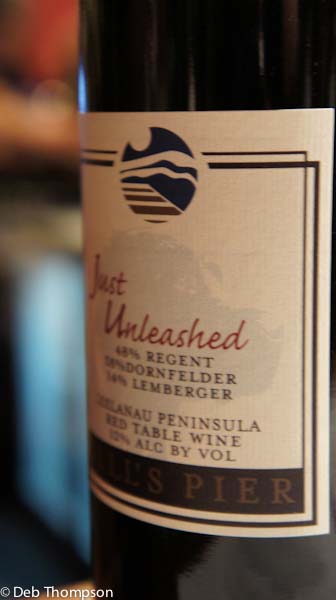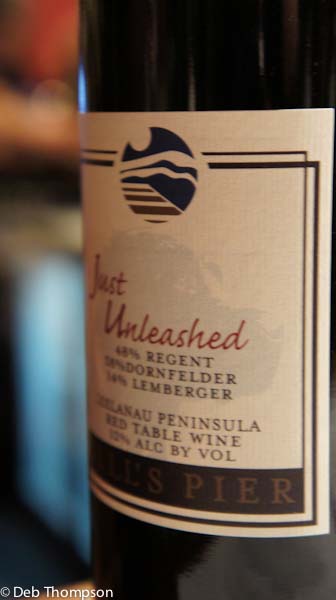 Beyond having absolutely fantastic wine what I really appreciate about Gill's Pier is that 90% of their grapes are grown on Leelanau Peninsula and the other 10% are grown from other regions in Michigan. I love that these wines are made from grapes that are grown right in their backyard and aren't shipped in from other states.
I asked Ryan what sets Gill's Pier apart from the other 20 vinters in the area and his reply was that in addition to being the winery owner he also owns the grape fields. This allows him to patiently wait for the grapes to be absolutely perfect before harvesting. Other vinters are at the mercy of farmers who may be eager to get the grapes off the vine. At Gill's Pier timing is everything and waiting until the grapes are at their optimum is the only option.  
Gill's Pier has also forgone a harvest year, like in 2009, due to a bad growing year instead of importing grapes. To me, is proves that they are very serious about producing the absolute best possible wine for their customers to enjoy and for that I am grateful.
Want to try Gill's Pier for yourself? They can be found at these Michigan stores or, of course, at www.GillsPier.com
Cheers,