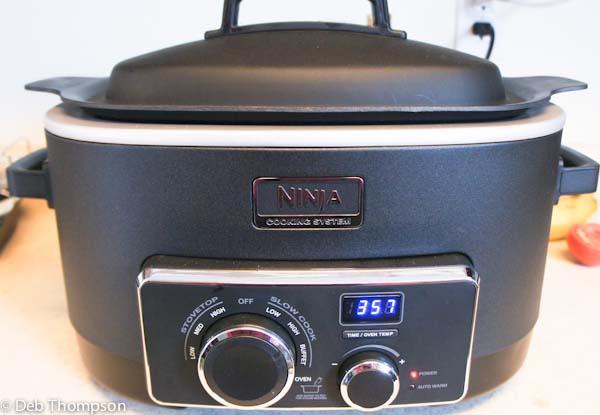 I've never been a big believer in infomercials. I think they are a lot of hype created to sell us crap we don't need. I pass right by them when I'm flipping channels, although I think there might be a blog posts in there somewhere for weirdest infomercial items.
Anywho, I was chatting with a friend the other day and telling her that I needed a new slow cooker. Our current slow cooker was used by Alan's mom when he was a kid. This thing is an original and still works, but I wanted something I could leave on without worry. My friend told me that she had a Ninja 3-in-1 Cooking System and loved it and since I needed a new slow cooker I may as well get the Ninja.
My friend is smart and loves to cook and I trusted her recommendation but I decided to do a little more research on the Ninja system. Then, I had a "squirrel" moment and I was off on another task. Later that night I was flipping through tv channels and what do I come across but an infomercial for the Ninja 3-in-1 Cooking System. Huh, really??? Needless to say, it's one informercial that I actually watched longer than 30 seconds. Between the recommendation, my research and the infomercial I decided to give the Ninja a try.
The Ninja is easy to set up. Take it out of the box, wash it and it's ready to go. The 3-in-1 Cooking System acts as a slow cooker, a stove top, and an oven. Personally, I'm just interested in using it as a slow cooker, but I did use the stove top setting when making the pot roast which saved me dirtying a couple other pans so that was a nice benefit.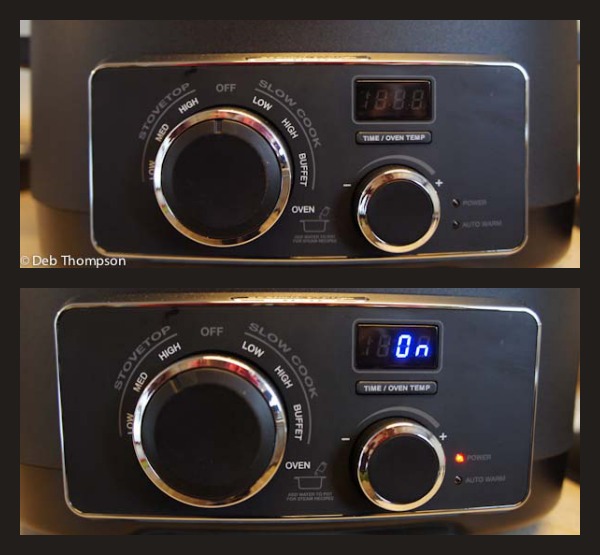 The Ninja is easy to use with just 2 dials. One for which of the 3 settings you would like to use; Stove Top, Slow  Cook, or Oven and then a dial on the right to set the temp.
To make the pot roast I set the Ninja on stovetop high to brown the meat.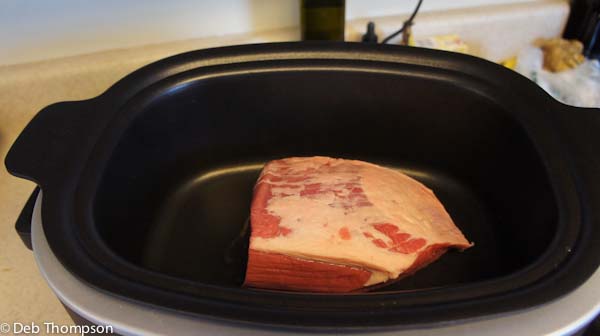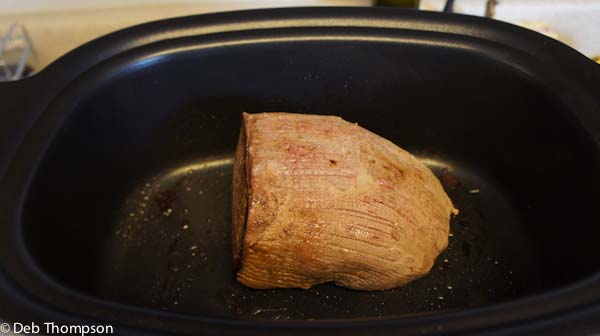 After the meat was browned I changed the setting to Slow Cook High and added all my veggies and 1 cup of water.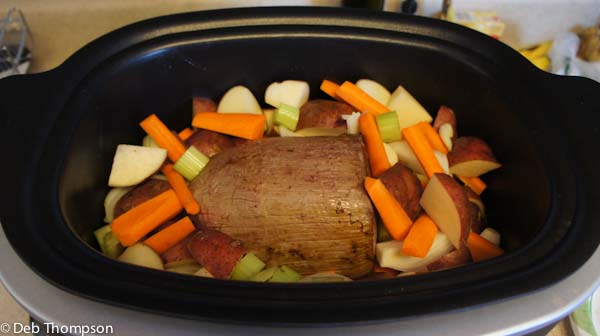 Yum….
The slow cook high setting automatically cooks the food for 4 hours and then keeps it warm for up to 6 hours after that. The slow cook low setting cooks for 8 hours and then keeps food warm. I love this and think it is great for working parents. Just start the slow cook low setting before leaving for work and then your food will be done and hot when you are ready for dinner!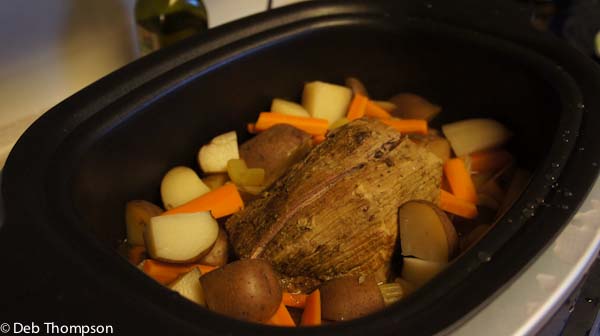 Dinner is done. The meat is fork tender and the veggies are cooked perfectly. I removed the meat and veggies and made a gravy right inside the same pan just by changing the setting to stovetop high. Love that it truly is just a one pan operation.
The Ninja system also provides the ability for steam infused roasting which I'll be trying next. I'm thrilled with my first infomercial product and look forward to trying many more slow cooker recipes.
You can learn more about the Ninja at NinjaCookingSystem.com you can purchase there or on Amazon.
(aff link)
disclaimer-i received a free Ninja to facilitate this review. all opinions are my own.