These ground turkey burgers with zucchini are a great addition to your roundup of Weight Watchers Turkey Recipes.
Plus, the burgers are only 2 Weight Watchers Blue Program|Freestyle points each making them a great addition to your weekly menu plan.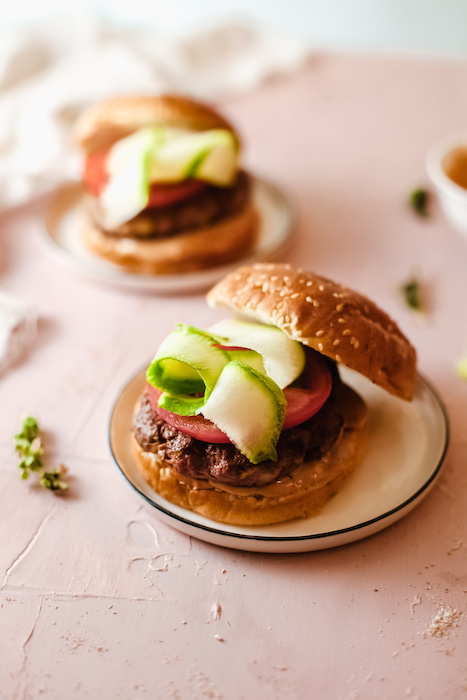 There's so much goodness in every bite. You'll really want to make these.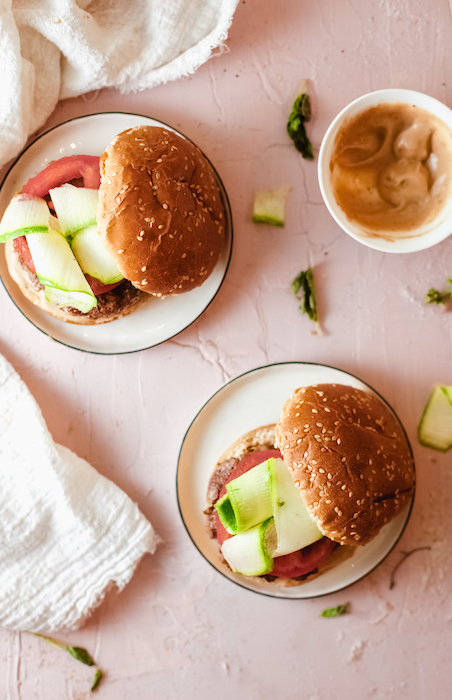 Did you know the secret for super moist ground turkey burgers with zucchini is adding breadcrumbs? They soak up all the turkey juices so you don't lose them when cooking the burgers.
They hold their shape pretty well so you could also grill them instead of cooking them on a skillet. However, I like most that you can bake them! If you are cooking for a crowd that's a total lifesaver.
As all burgers they are freezer friendly too, place them in a baking pan and into the freezer for around 1 hour. Once they are firm place all in a freezer friendly bag.
Serve them over some light BBQ sauce, add some tomatoes and some extra zucchini and the result is totally amazing (everyone will rave about them!)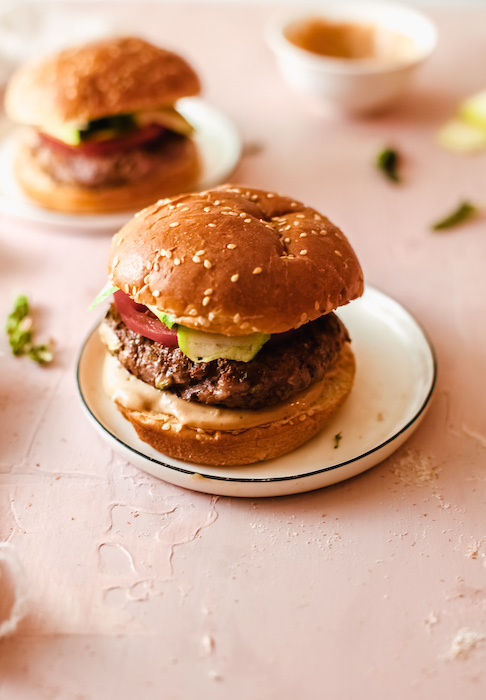 Ground Turkey Burgers with Zucchini Ingredients
1 Pound extra-lean ground turkey
1 Zucchini, grated
1 Egg, beaten
3 Tbsp breadcrumbs
1 Tsp oregano
½ Tsp dried rosemary
½ Tsp dried thyme
Salt and pepper to taste
1 Tbsp olive oil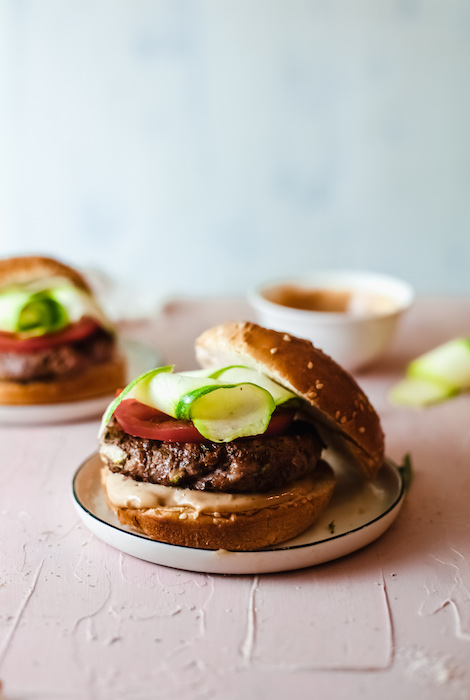 Ground Turkey Burgers with Zucchini Directions
Place ground turkey in a big bowl. Add grated zucchini and incorporate it.
In another bowl combine egg with oregano, rosemary, thyme and salt and pepper. Pour the mix over ground turkey and with the help of a spatula mix it in.
Add breadcrumbs and mix until you can shape balls. Add more breadcrumbs if the mix is too sticky.
With the help of your hands shape the patties.
Heat olive oil in a large skillet over medium heat. Add the patties and cook for 4 minutes per side or until golden brown.
Just like that, you have delicious turkey burgers for dinner. Note that the bun and condiments will increase your Weight Watchers points.
Need more Weight Watchers Dinner Ideas? Check these out.
Weight Watchers Dinner Ideas
Serve these Weight Watchers dinner ideas with a side of mashed cauliflower or pan roasted vegetables for a complete, low weight watchers freestyle points, dinner.
Pin Ground Turkey Burgers with Zucchini Recipe to Pinterest