Tired of eating chicken? Me too! We've been mixing it up over here with ground turkey recipe. In fact, there is an entire page dedicated to Weight Watchers Turkey Recipes.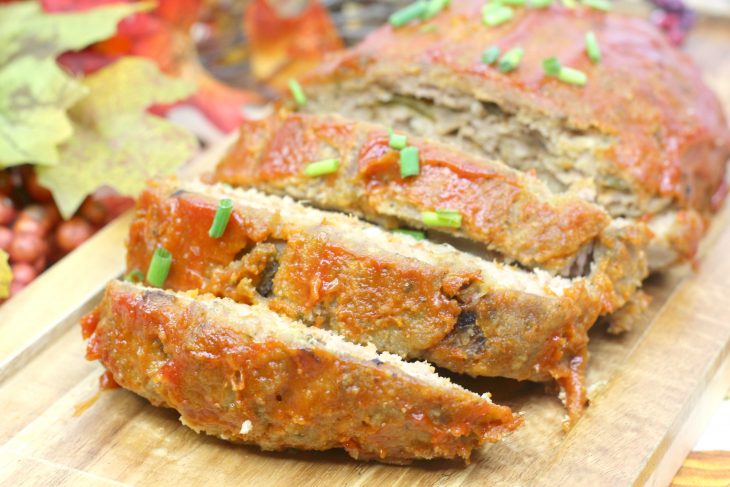 This Weight Watchers Turkey Meatloaf recipe is perfect for dinner especially when served with this garlic and chive mashed cauliflower and steamed broccoli.
Total with the above-mentioned sides is only 8 points. Not too bad for a really hearty, comfort food style, dinner.
The ingredient list may look a bit long, but it's mostly spices that are probably in the pantry. Any of the spices can be omitted (paprika, thyme, cumin). I've left one or two out when we've run out of them and the meatloaf still tastes great.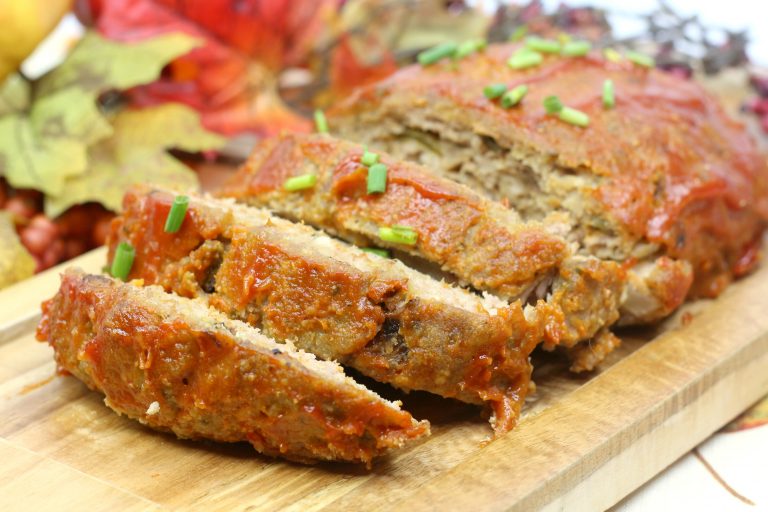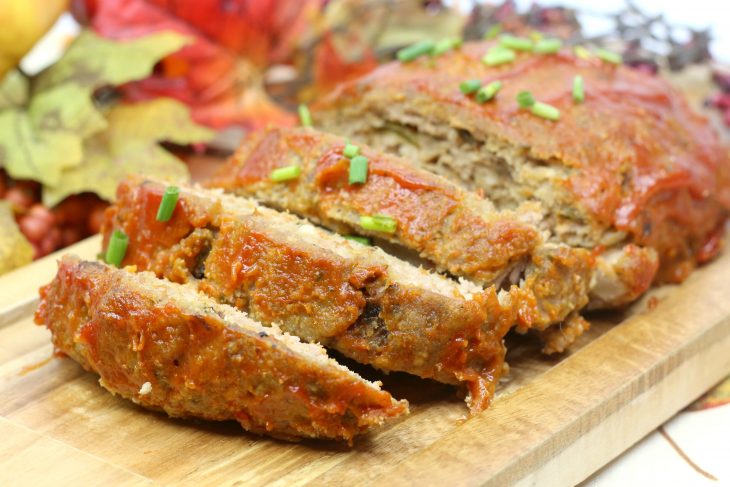 Weight Watchers Turkey Meatloaf Recipe
Weight Watchers Turkey Meatloaf Ingredients
1 Tbsp. olive oil
2 Tbsp. dried minced onion
1 Tbsp. minced garlic
1-1/4 Tsp salt
3/4 Tsp. freshly ground black pepper
2 Tsp. paprika
1 Tsp. dried thyme
1/2 Tsp. cumin
1/2 Tsp. Italian seasoning
1-1/2 Tbsp. Worcestershire sauce
2 large eggs- room temp
1/4 cup non-fat milk
2 pounds extra lean ground turkey
3/4 cup Italian seasoned breadcrumbs
Weight Watchers Turkey Meatloaf Sauce
2/3 cup ketchup
1/3 cup dark brown sugar, packed
1-1/2 Tbsp. apple cider vinegar
1/2 Tsp. Dijon mustard or regular mustard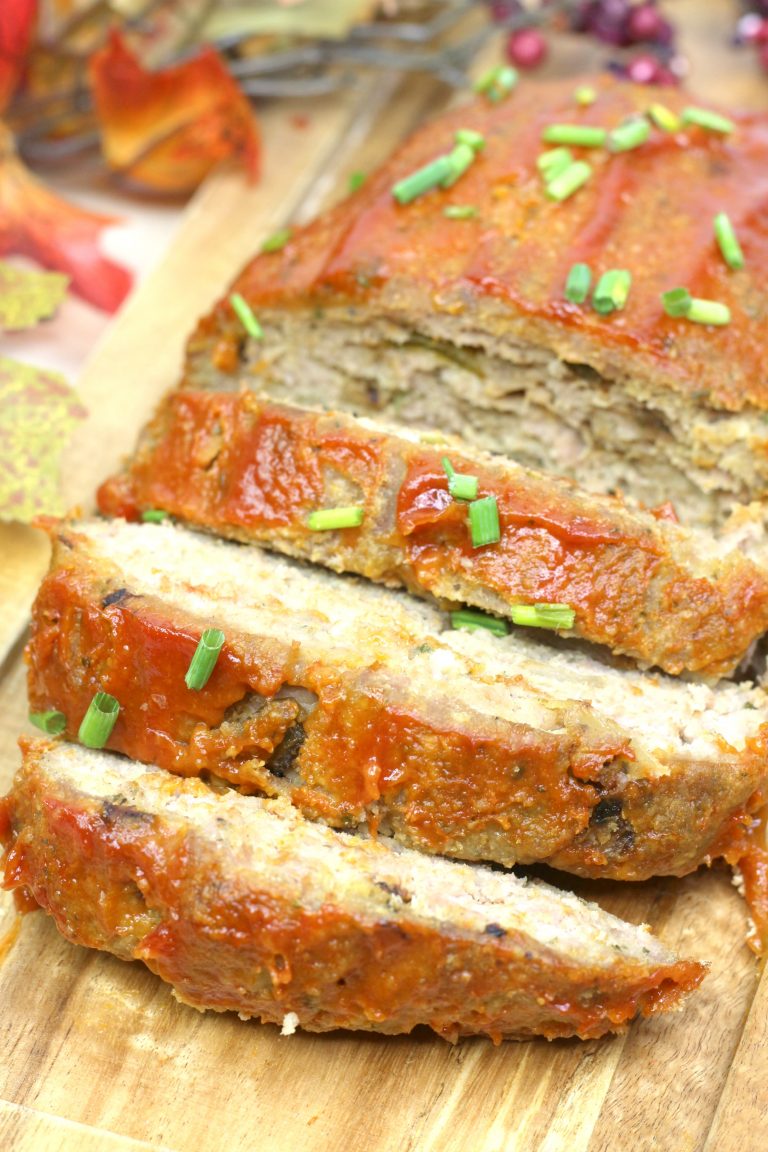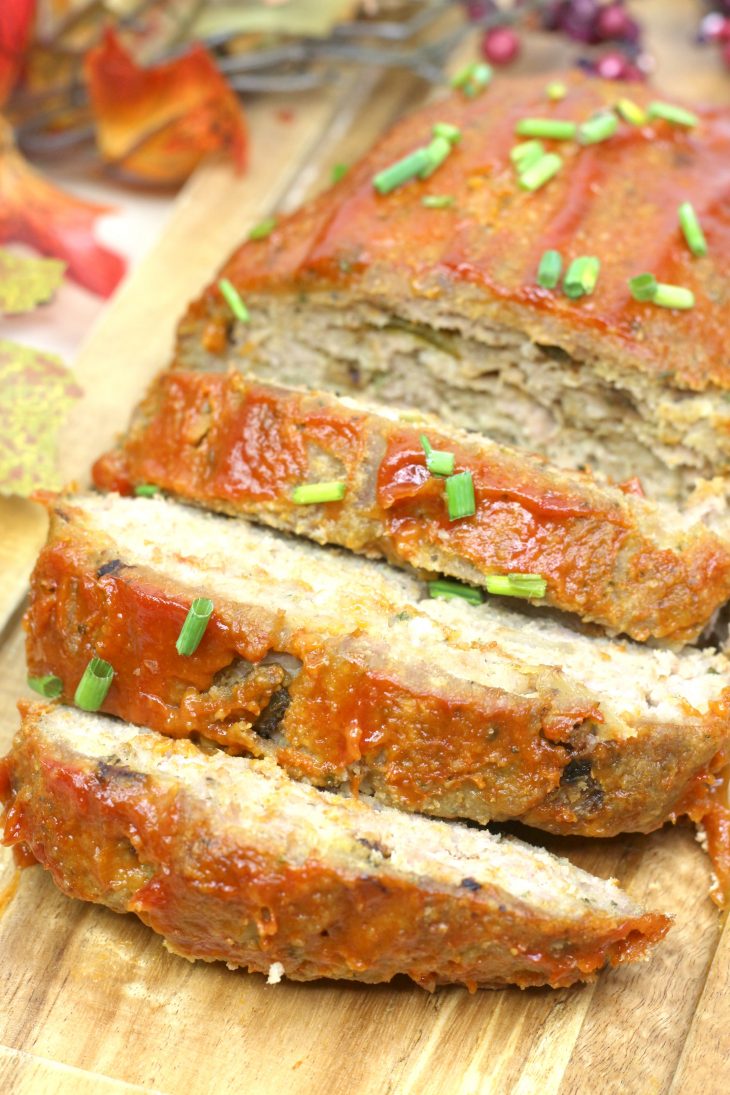 Weight Watchers Turkey Meatloaf Directions
Preheat oven to 350 degrees.
Prep loaf pan with cooking spray.
In a large bowl add your ground turkey, salt, pepper, paprika, thyme, and Worcestershire sauce.
Mix to combine.
Add your bread crumbs, milk, and eggs.
Mix with your hands until all ingredients are combined.
Scoop the meatloaf mixture into a loaf pan.
With your hands pat the form the meatloaf in the pan.
Bake at 350 degrees for about 35+ minutes.
Prepare the glaze.
Add the ketchup, brown sugar, cider vinegar, and mustard to a medium bowl.
Whisk all ingredients together until they mix, Set aside.
Remove the meatloaf from the oven.
Pour the glaze on top and place back in the oven for 10 min.
Slice and garnish with green onion.
So very good!
More Easy Dinner Recipes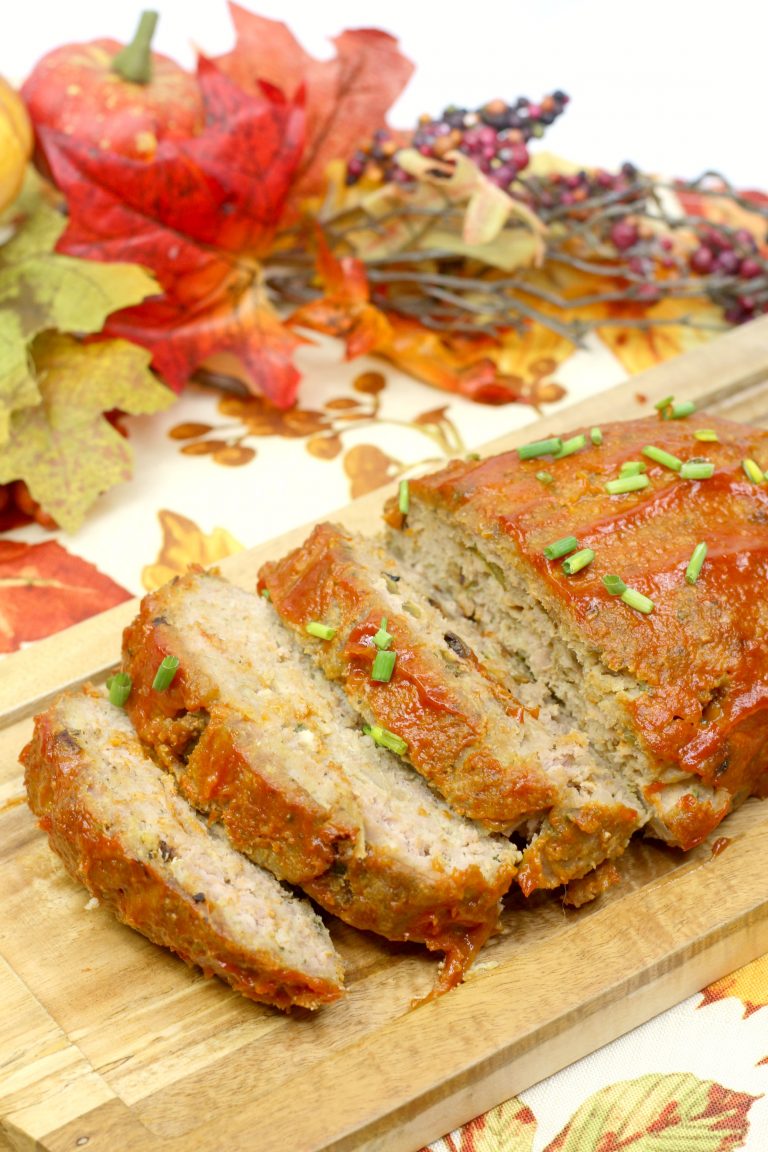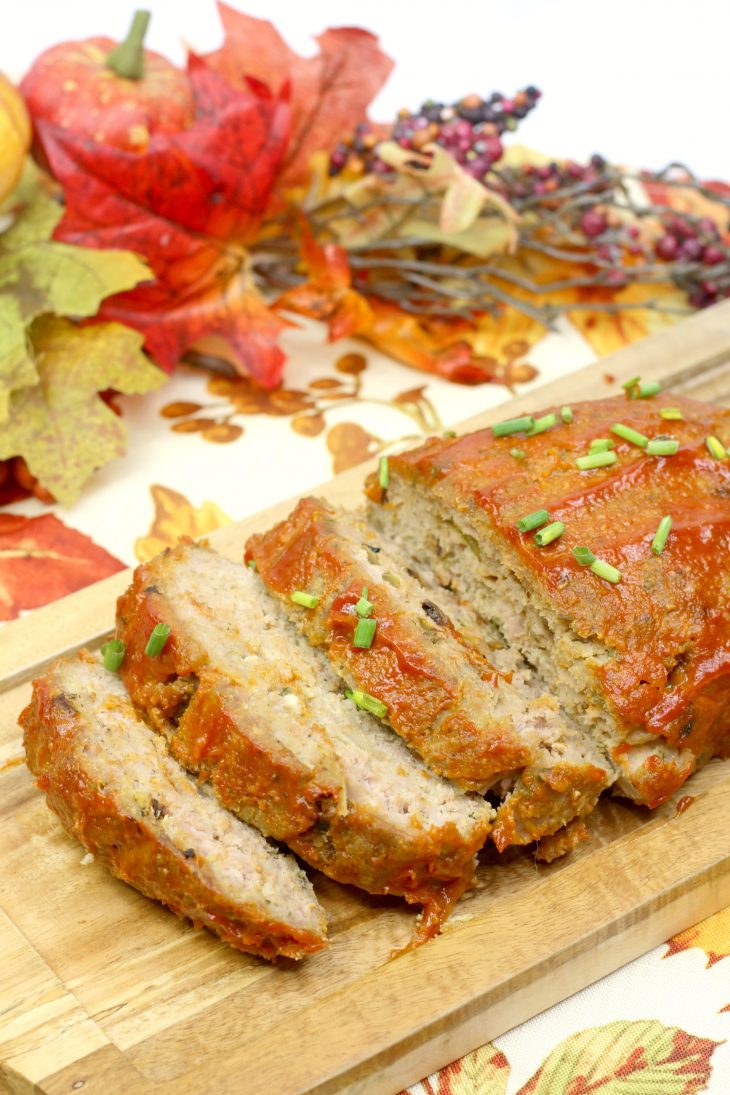 My Must Have Kitchen Resources
Pin this Weight Watchers Turkey Recipe to Pinterest