My adorable niece, Miss S, lives about 3 hours from me and I don't see her nearly as much as I'd like. When we do get together you'll usually find us in the kitchen baking or cooking. At four she is already pretty good at helping out and I can see her turning into a great little chef down the road. Of course, at this point she wants to be a veterinarian so who knows what will happen. Maybe she'll heal injured animals and be a fabulous home chef. I just hope she remembers all the times we cooked together and invite me to dinner. 😉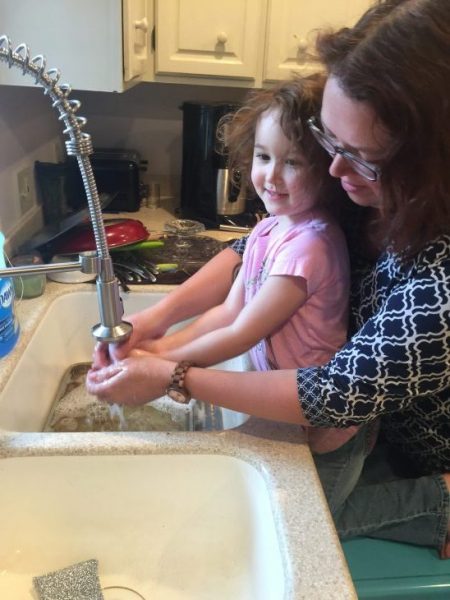 Making sure our hands our clean before we start.
She helped me make these protein packed chocolate peanut butter cookies and even volunteered to be a taste tester when they were done. She's a giver that way. After the cookies were cooled and she took a bite she gave them two thumbs up and asked if she could take them home. I told her we would share. Half for her, half for me. She was fine with the split and happy to show off her cookies to her mom.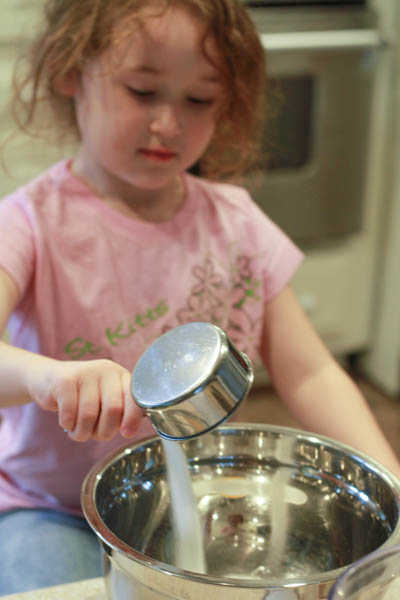 Note: Before you start baking be sure everyone washes their hands. I also give Miss S a kitchen towel to wipe her hands on during the process, otherwise she wipes on her clothes (shudder).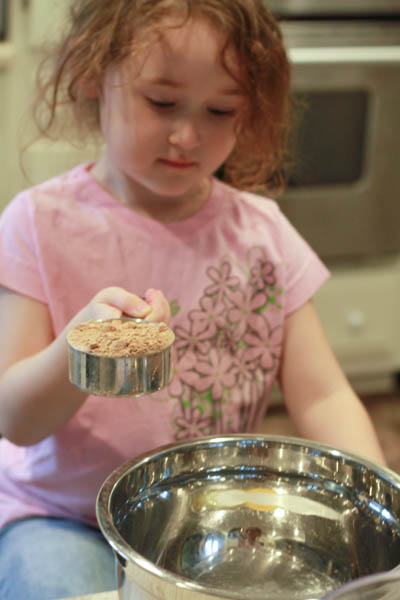 Chocolate Peanut Butter Cookies Ingredients
1/2 cup Naked Chocolate Peanut Butter Whey
1 egg
1/2 cup sugar
1 cup creamy peanut butter
pinch salt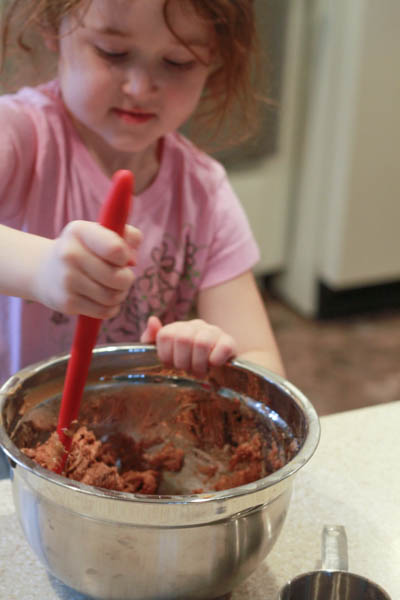 Chocolate Peanut Butter Cookies Directions
Place all ingredients in a medium sized bowl and mix until fully combined.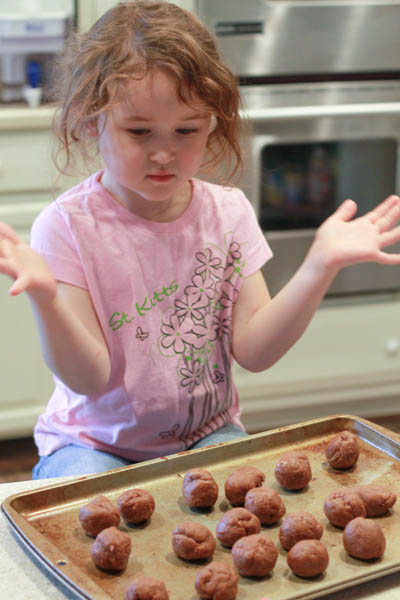 Using hands, roll spoonfuls of dough into balls and place on greased cookie sheet.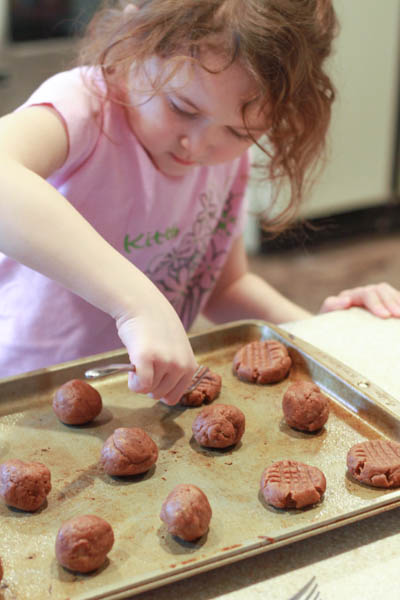 Slightly flatten cookies using a fork in a criss cross pattern. Bake at 350 degrees for 12 to 15 minutes. Remove from oven and let cool completely. Store in airtight container and eat within a few days.
Learn about more ways to add whey to your diet here.
PIN THIS CHOCOLATE PEANUT BUTTER COOKIES RECIPE