These delicious, chewy coconut macaroons are a quick and easy treat you can enjoy anytime.
Pop these in the oven while getting ready for work or in the evening before bed. I like to do my baking during the cooler hours of summer which, for me, usually means pretty early or late in the day.
Invite your friends over and enjoy these with a cup of coffee or, if its really hot outside, iced coffee. They offer just the right amount of sweet thanks to using honey in this recipe.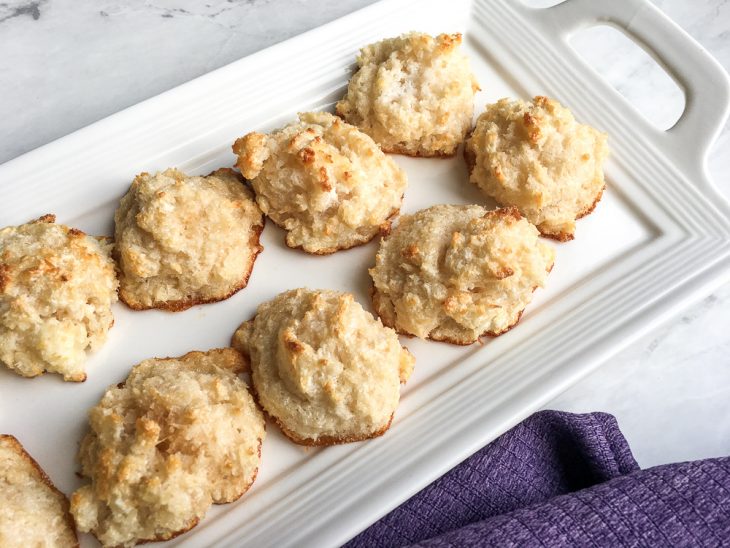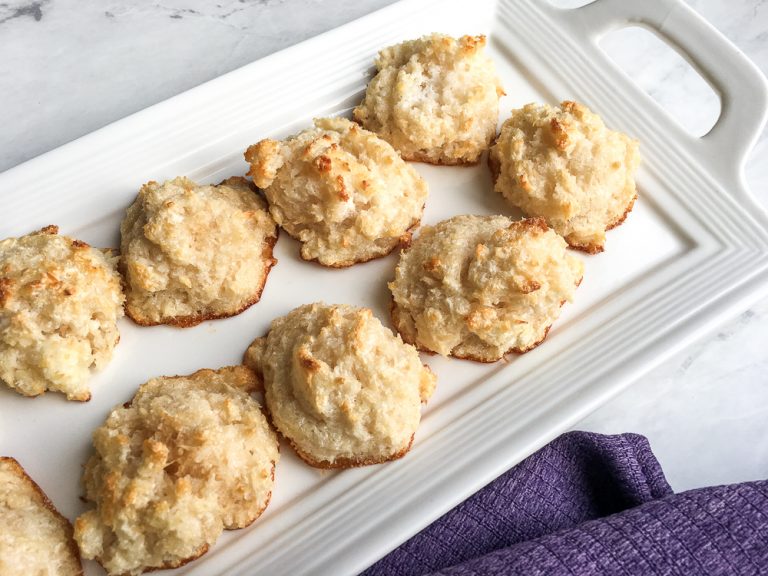 5-Ingredient Chewy Coconut Macaroons Recipe

Prep time: 10 minutes
Cook time: 15 minutes
Makes 8-10 macaroons
Chewy Coconut Macaroons Ingredients
2 large egg whites
3 T. honey
1 t. pure vanilla extract
1 c. shredded coconut, unsweetened
¼ t. salt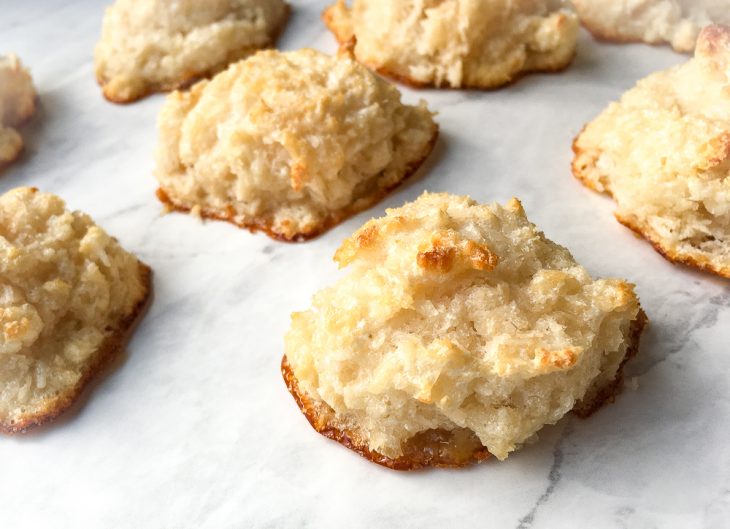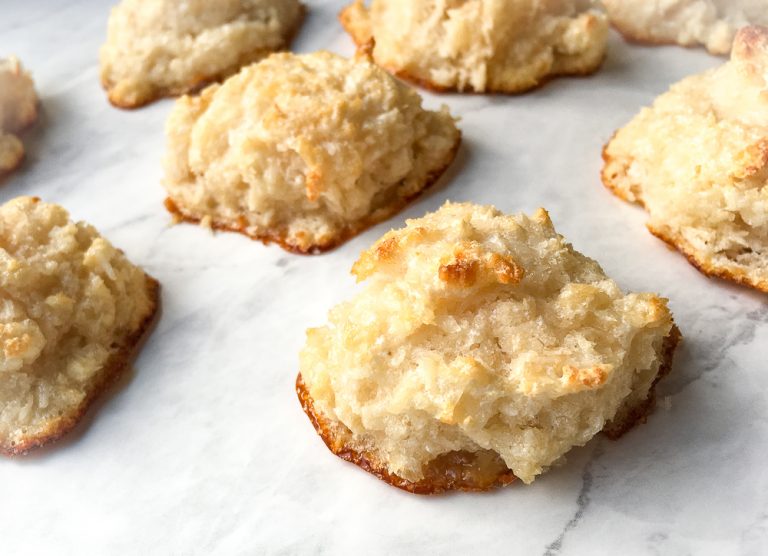 Chewy Coconut Macaroons Directions
Place the top oven rack in the center position and pre-heat oven to 350°F. Line a large baking sheet with a piece of parchment paper or a Silpat® baking sheet and set aside.

Using a hand mixer, briskly beat the egg whites until stiff peaks form. Gently fold the honey, vanilla, coconut, and salt into the egg whites with a spatula until thoroughly combined. Do not overwork, but it may require a few folds for the ingredients to start to incorporate with one another.

Scoop heaping tablespoons of the mixture onto the prepared baking sheet, leaving plenty of space in between to prevent overcrowding.



Transfer the baking sheet into the oven and bake until the cookies become golden brown on top and around the edges, around 12-14 minutes.


Remove from oven and cool for 10-15 minutes before serving. Enjoy!
More Recipes To Try:
Caramel Heavenlies Easy Cookie Recipe
Lemon Coconut Cake Mix Cookies
Enjoy These Easy To Make Strawberry Recipes
Quick and Easy Sour Cream Cookies Recipe
Pin Chewy Coconut Macaroons To Pinterest