I have been on a lemon kick lately. Maybe it's my desperation for spring to be here and pretty yellow lemons make me think spring. I found this recipe in one of those sampler magazines that sometimes come with a regular magazine.
This is the only recipe I found that I was interested in.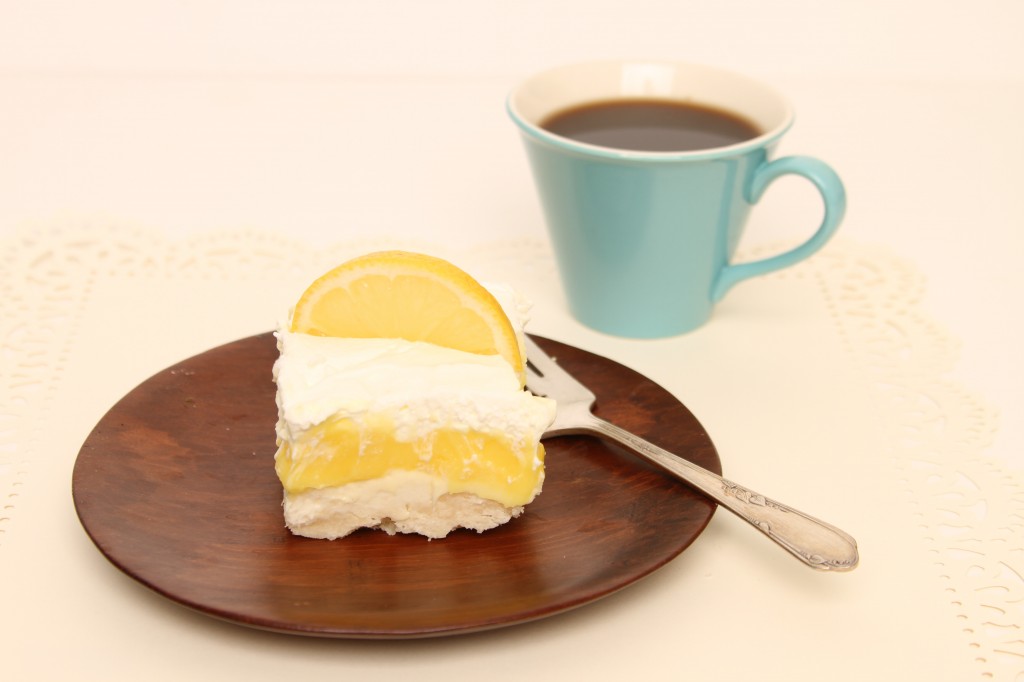 It taste pretty darn good. However, I would make some changes which I'll note at the bottom so you know what I would do different next time.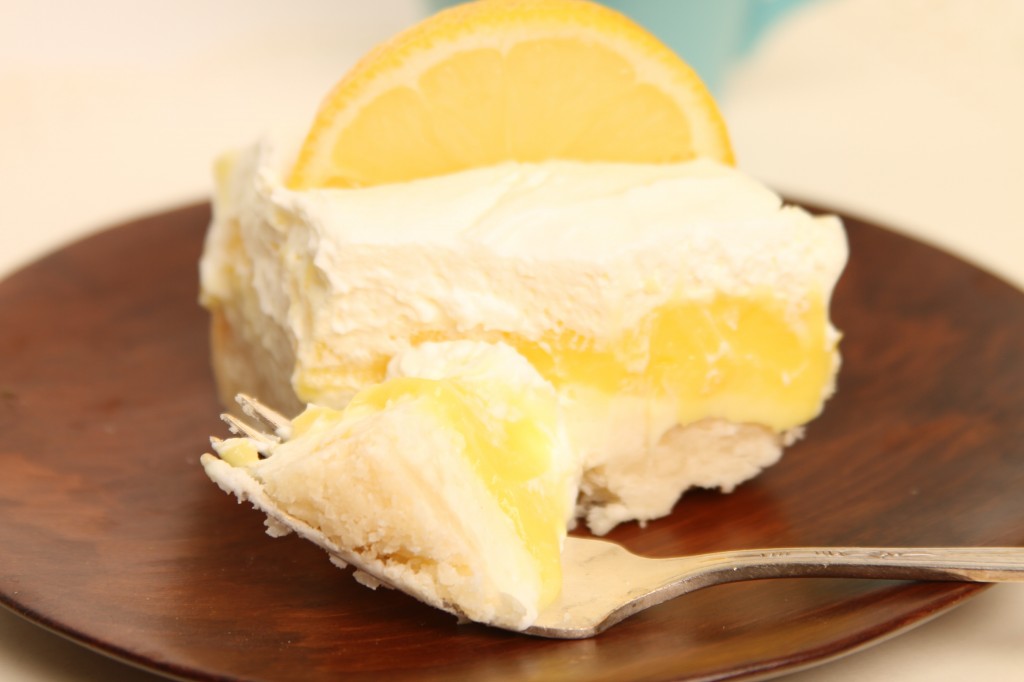 Lemon Lush Ingredients
1 cups flour
1/2 cup butter, cold
1-8 ounce package cream cheese
1/3 cup sugar
1-3.4 ounce package instant lemon pudding mix
1 3/4 cup milk
1/4 tsp lemon extract
8 ounces heavy whipping cream
Lemon Lush Directions
Preheat oven to 350 degrees. In a bowl, combine the flour and butter using a pastry cutter or your hands until a ball forms. Press into the bottom of a small baking dish.
Bake for 15-20 minutes until golden. Remove from the oven and let cool completely.
In a bowl, mix together the cream cheese and sugar until smooth. Spread over the cooled crust. In another bowl, whisk together the lemon pudding mix, lemon extract and milk for 4 minutes. Spread over cream cheese.
Chill until set. Top with whipped topping*
*In a stand mixer or using a hand mixer mix heavy whipping cream until stiff peaks form.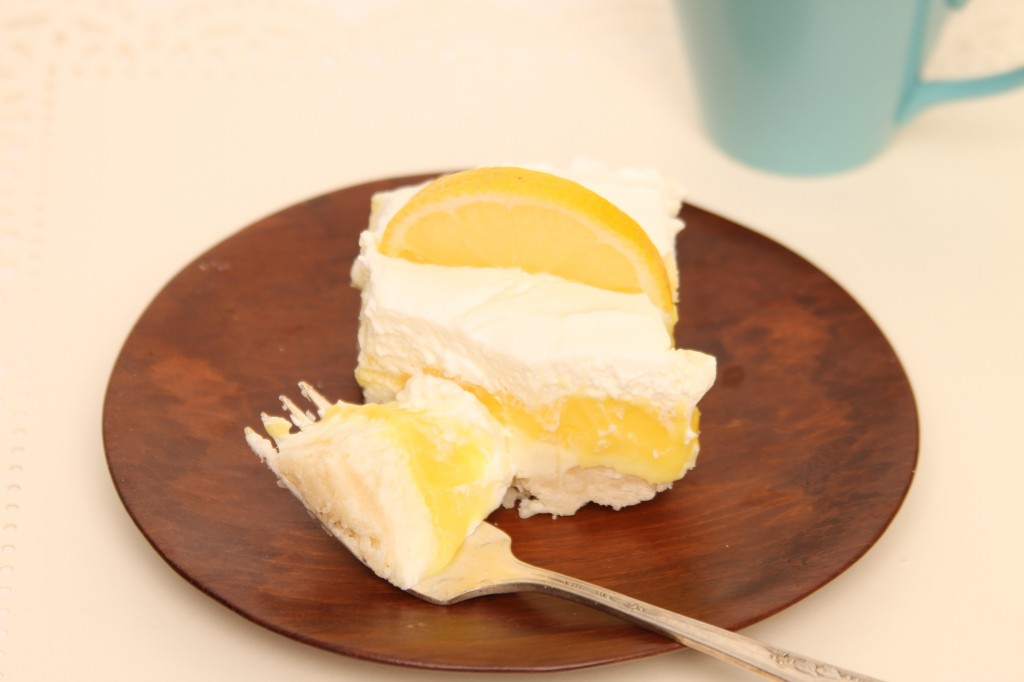 When I make this again I will skip making the crust. It was my least favorite part of this dessert. I'll just grab a Pillsbury pie crust and press into the bottom of the pan. So much easier and I know it taste good.
Also, if you don't want to bother with mixing up your own whipped topping just buy a container of cool whip and spread over the top.
Hope you enjoy!
More Lemon Recipes To Try:
Mini Lemon Blueberry Coffee Cake Recipe
3 Ingredient Lemon Honey Ice Cream
Lemon Coconut Cake Mix Cookies
Pin Lemon Lush To Pinterest: