Doesn't this look like a great way to eat peach crumble? I mean, what's not to love about peach crumble and mason jars? I've always loved using mason jars long before mason jars were the "in" thing.
I grew up in a family where we gardened and canned a lot of our own food so mason jar love has been ingrained in me from an early age.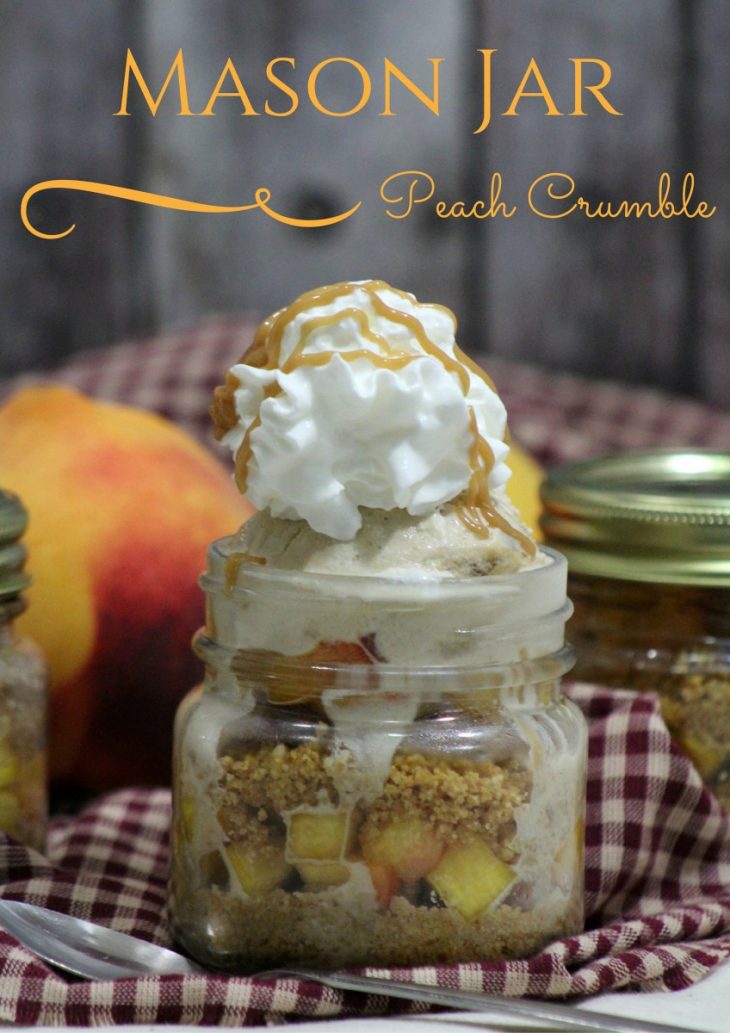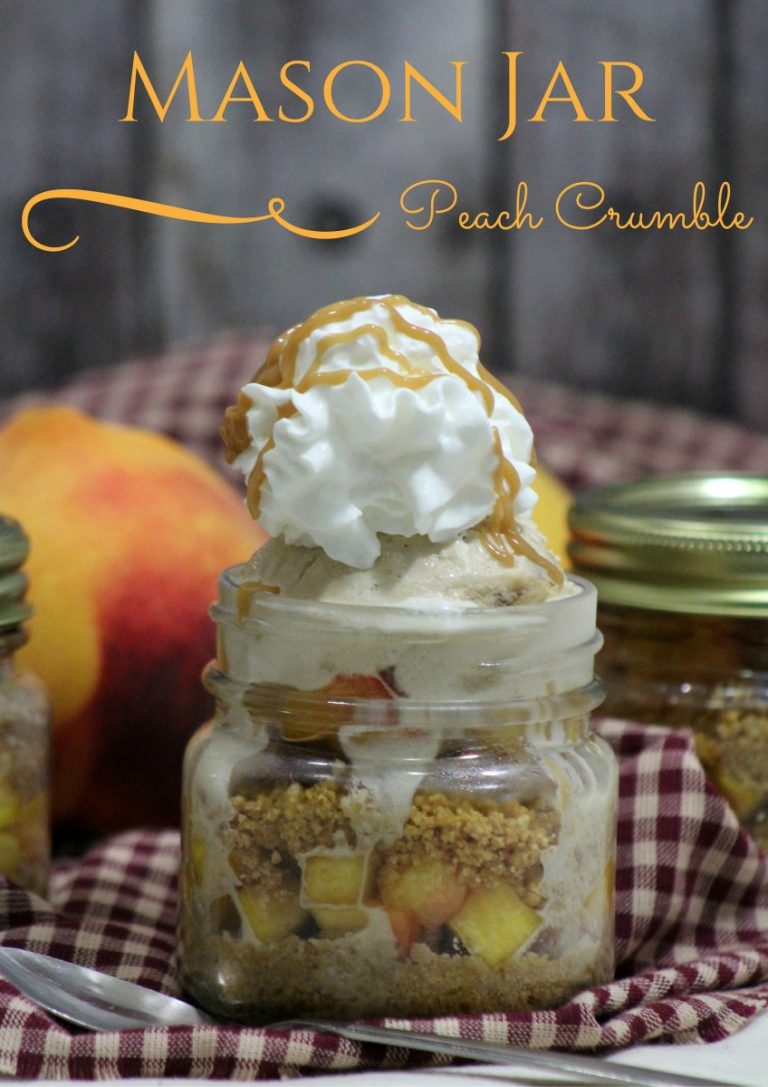 Anywho, I digress. I love how these individual peach crumble dessert turned out. Topping with some ice cream, whip and a drizzle of caramel really takes these desserts up a notch. Hope you enjoy!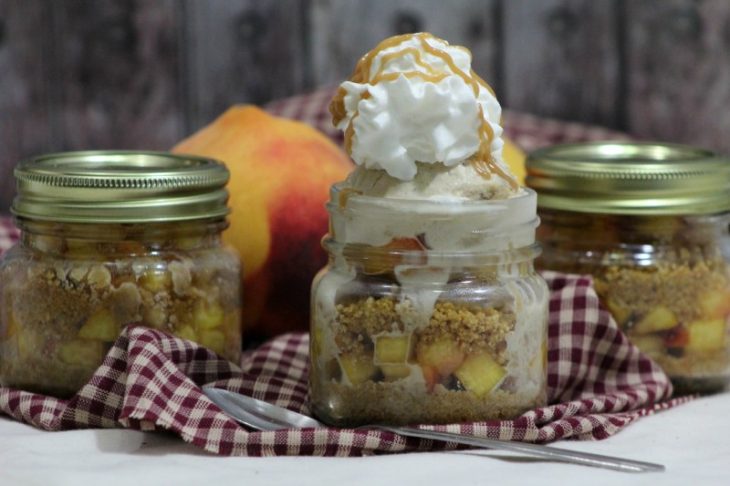 MASON JAR PEACH CRUMBLE INGREDIENTS
4 large fresh peaches, pitted and cubed
1 TBSP unsalted butter, cut into cubes
1 TBSP dark brown sugar
1/3 tsp cinnamon
1/4 tsp nutmeg
Crumble Ingredients:
1/2 C whole wheat flour
1/4 C dark brown sugar
1/4 C uncooked oats
2 TBSP of unsalted butter, cubed
MASON JAR PEACH CRUMBLE DIRECTIONS
Peach Crumble Directions:
-Melt butter in a skillet on low temp.
-Mix together the brown sugar and spices. Add in the skillet, stirring often.
-Add the cubed peaches and saute them in the butter/brown sugar mixture until soft.
-Set aside to cool.
Crumble Directions:
-Preheat oven to 350 degrees. Line cookie sheet with parchment paper.
-Combine all dry ingredients into a bowl.
-Add cubed butter and working it in with your fingers until it looks like small peas.
-Bake at 350 degrees for 30 minutes.
-Remove from oven and allow to completely cool.
Layering in a mason jar:
-Add a layer of crumble pressing it down with the back of a spoon.
-Second layer… add a large spoonful of cooled peaches. Press down into the crumble.
-Layer another spoonful of crumble on top of the peaches. With a spoon press down the crumbles.
-Add the last layer…Spoon the peaches on top of the crumble.
-Top with lite ice cream or Cool Whip topping.
-Drizzle with caramel topping.
Pin Peach Crumble To Pinterest: