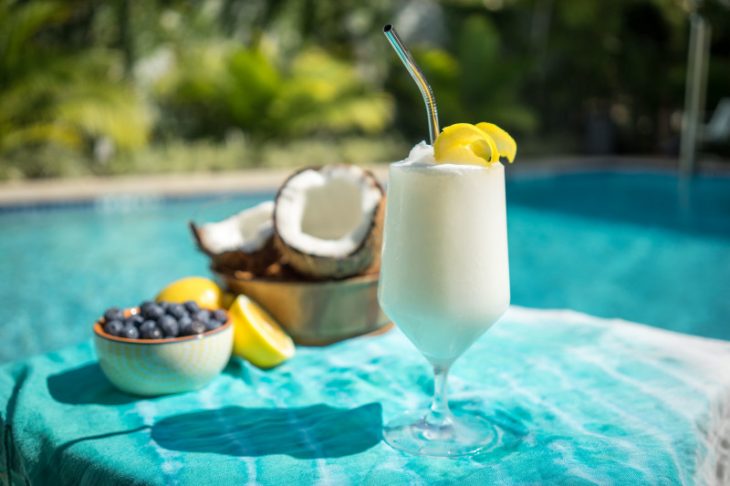 HAPPY NATIONAL RUM DAY!!! That's right, today is National Rum Day.  Its time to break out all the stops and craft the perfect rum cocktails to celebrate this special occasions. National Rum Day is taking place right in the middle of one of the hottest months of the year. There is nothing more refreshing than a tropical rum cocktail featuring Cruzan Rum's newest libation, Cruzan Blueberry Lemonade Rum.  Let's celebrate with a Cruzan® Blueberry Lemonade Colada.
How luscious does that sound? This tasty colada is created with Cruzan Blueberry Lemonade Rum, a bit of Cream of Coconut and lemon juice.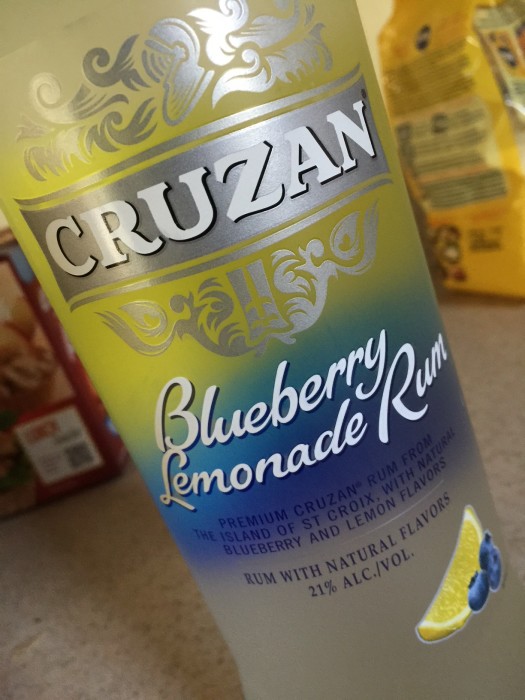 Cruzan Blueberry Lemonade Rum Colada Recipe
2 parts Cruzan® Blueberry Lemonade Rum
1 part Coco® Lopez Cream of Coconut
1 part Fresh Lemon Juice
Ice
Combine all ingredients in a blender and blend until smooth. Pour into a stemmed Hurricane glass and garnish with lemon zest.
Lucky me, Cruzan sent me a bottle of rum to try the blueberry lemonade flavor for myself and I have to tell you it is delicious. I immediately opened the bottle and gave it a try. It is EXCELLENT. I was enjoying a glass of iced tea and decided to just add a shot plus a little of the blueberry lemonade rum to my iced tea. Now that is a way to make the afternoon a lot more relaxing.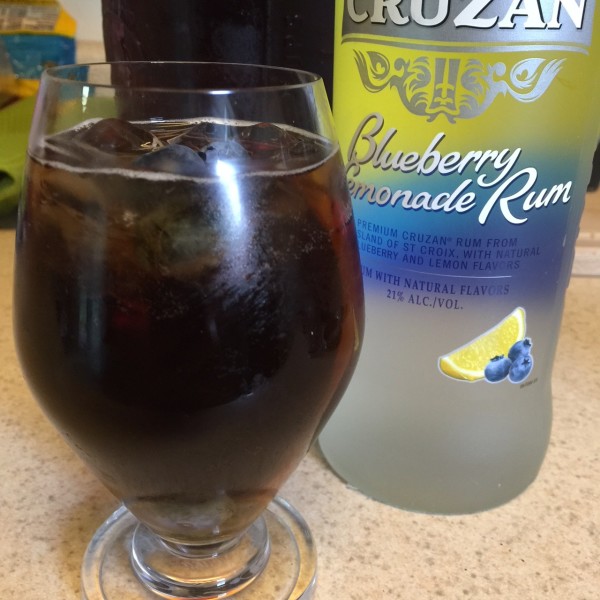 The Cruzan rum website has so many delicious recipes like the Cruzan® Blueberry Lemonade Rum Lush. It is simply lemonade, Cruzan blueberry lemonade rum and a splash of lemon lime soda. Delish! Im also going to mix up a Cruzan Blue Velvet which is blueberry lemonade rum, raspberry rum, sour mix and cranberry juice. I have some pineapple rum here that might be quite delicious in the Blue Velvet cocktail as well. Hmmm, I'll have to give that a try.
Regardless of which cocktail you try, give a toast to National Rum Day!!!