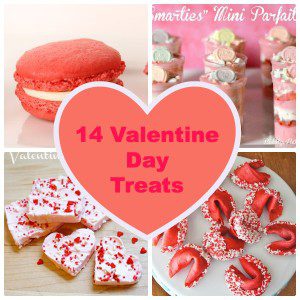 I have found 14 fabulous Valentine treats, some easy to make, some a little more difficult, to share with you.
These bloggers are so crafty and fun in the kitchen, be sure to stop by and visit their blogs to see more delicious treats. I find the most delicious things over on Pinterest.
Be sure to follow my boards to find more delicious goodness.
Click On Photos To Go To Recipe Post
VALENTINE'S DAY TREATS THAT ANYONE CAN MAKE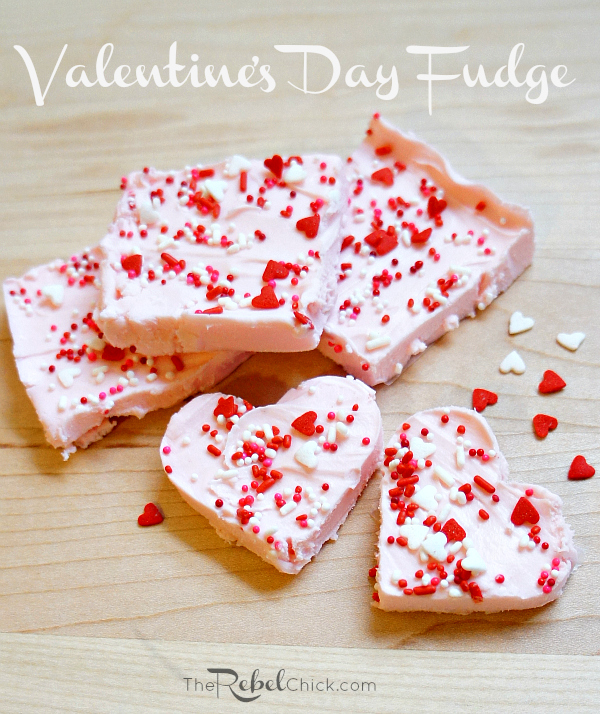 Two-Ingredient Strawberry Fudge
Because making delicious treats to share shouldn't be labor intensive and hard to do.
I give you a Two Ingredient Strawberry Fudge recipe.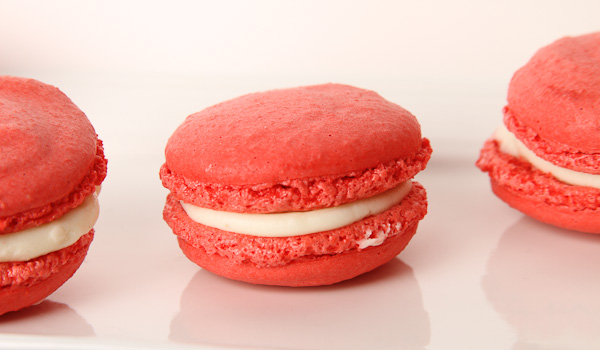 Macarons
My sister helped make these macarons (colored red for Valentine's Day).
This was our second attempt and with each try, we get a little better.
They were a bit time consuming to make, but the end result was enjoying a cup of coffee with them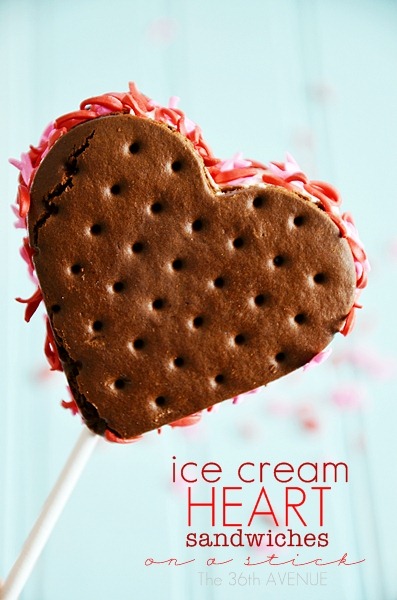 Ice Cream Heart Sandwiches
This is the perfect way to make an ice cream sandwich a little extra for the holiday. Quick and easy and oh so delicious.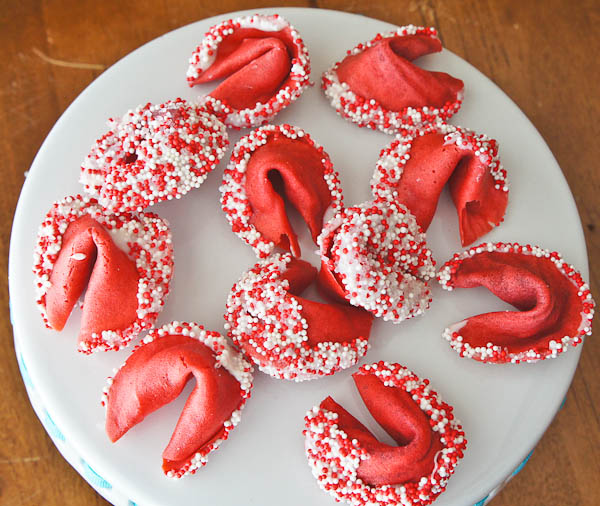 Valentine's Day Fortune Cookies
These Valentine's Day Fortune Cookies are so adorable and easy to make. These are also great for other holidays. Once you get the basic concept worked out they are quick to make.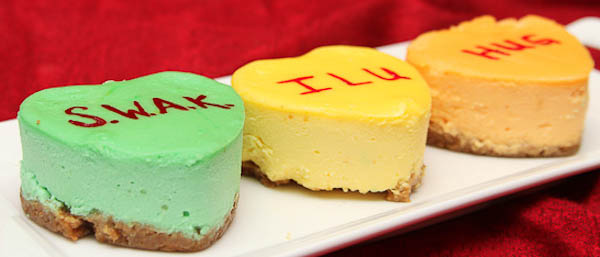 Conversation Heart Cheesecakes
Don't you just love these conversation hearts cheesecakes! Seriously, a.dor.able, but word of warning, if baking/cake decorating isn't one of your strengths these will take longer to make.
I'm not a cake/cookie decorator by any stretch and while these turned out ok, someone with artistic skills will have a lot more success.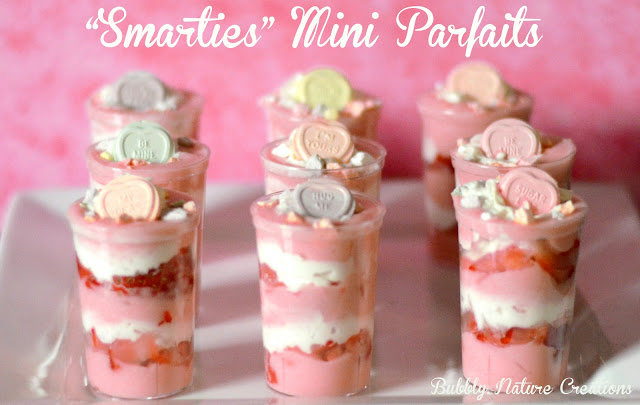 Smarties Mini Parfaits
How fun are thee delectable Smarties parfaits? Perfect for Valentine's Day tea time or any time.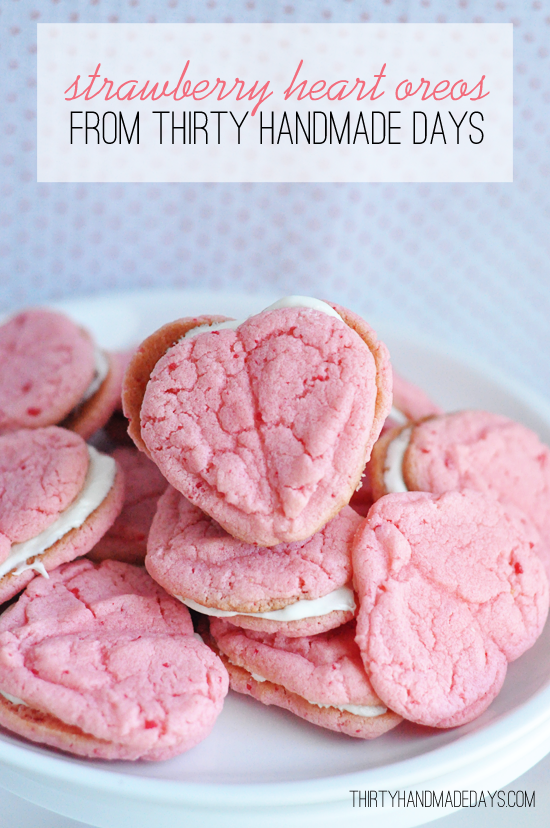 Strawberry Heart Oreos
When you just want to keep it simple give these strawberry oreo cookies a go. Hint–they use cake mix for the base. Easy. peasy.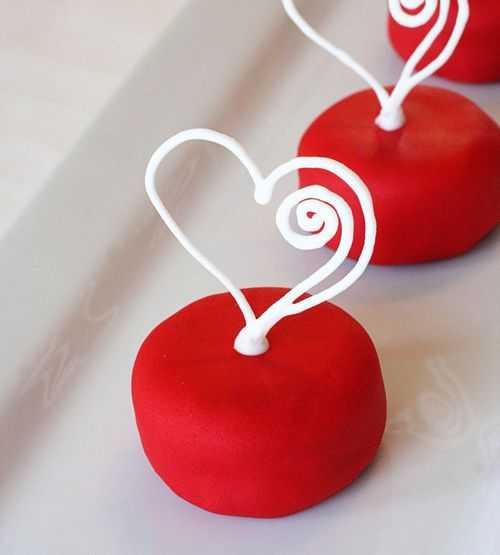 Red Petite Fours
Another one that looks like you spent HOURS in the kitchen. Good news, you didn't. These Petite Fours and as easy as 1, 2, 3.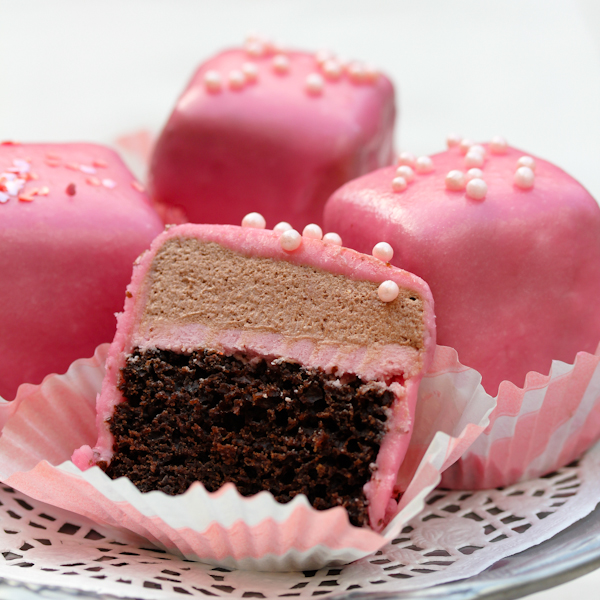 Chocolate Pomegranate Petite Fours
These chocolate pomegranate petite fours may take a little more time to make but they are gorgeous!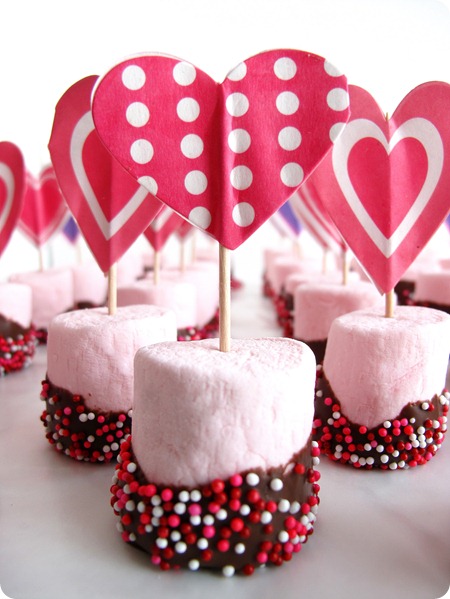 Chocolate Dipped Marshmallows
Dress these chocolate dipped marshmallows up with some sprinkles and a fun pic, wrap individually and share with the ones you love this holiday.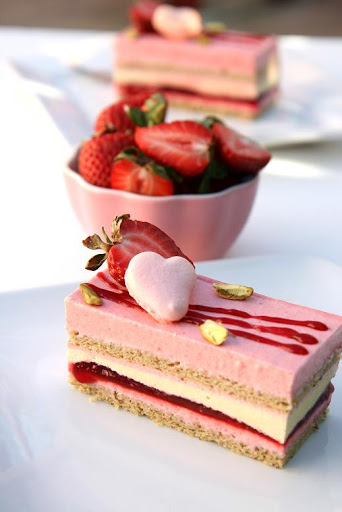 Strawberry and Pistachio Mousse Cake
Of all the Valentines Day Treat Recipes I've shared this Strawberry and Pistachio Mousse Cake with Red Berry Gelée is the most labor intensive. However, if you love to bake/create delicious treats this recipe is for you!
Pin to Pinterest