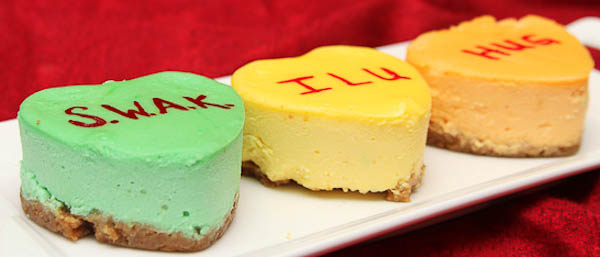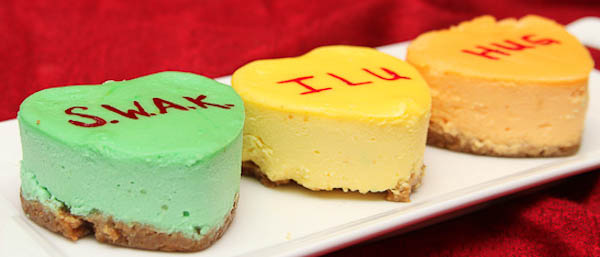 Don't you just love these conversation hearts cheesecakes! Seriously, a.dor.able. Of course, Hungry Happenings, completely rocked these out. Be sure to click over to her site for the recipe, but remember, no judging–lol. Hers look fantastic and I was probably dreaming thinking mine could even come close. I wanted to give them a try though and thought I might come close to Hungry Happenings. Hmmmm, maybe kinda close.
They are still tasty and were fun to make.
Writing on the conversation hearts cheesecakes was harder than I thought. Next time I should use a stencil. 🙂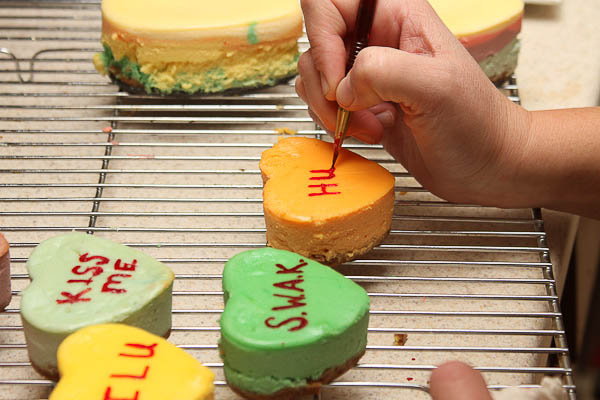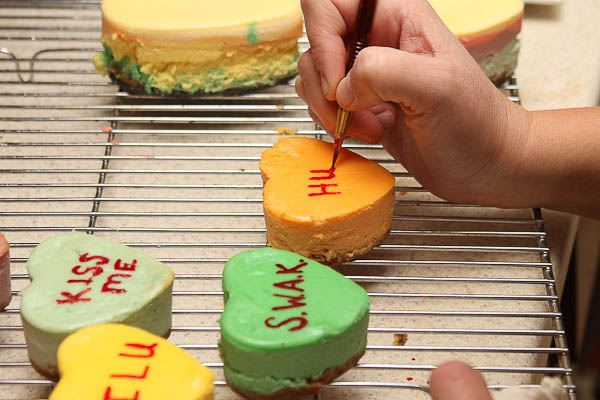 I had left over cheesecake in various colors so I just poured them into a heart springform pan and made tri colored cheesecakes.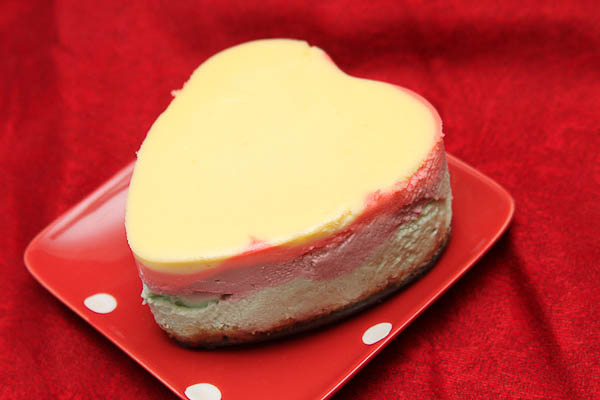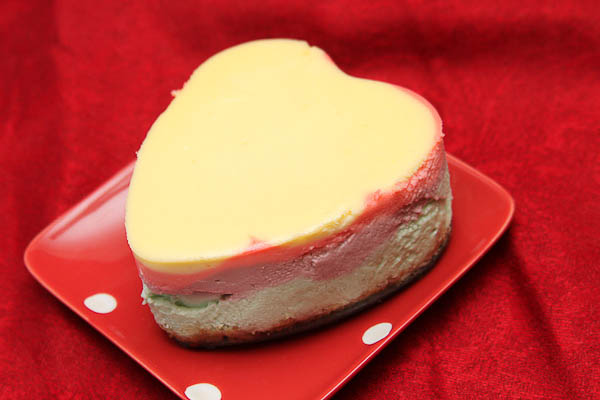 So cute, so delicious.


I wish my tops would have been a bit smoother. A couple of them looked great, but not all of them. If you give these a try be sure to let me know how they turn out.