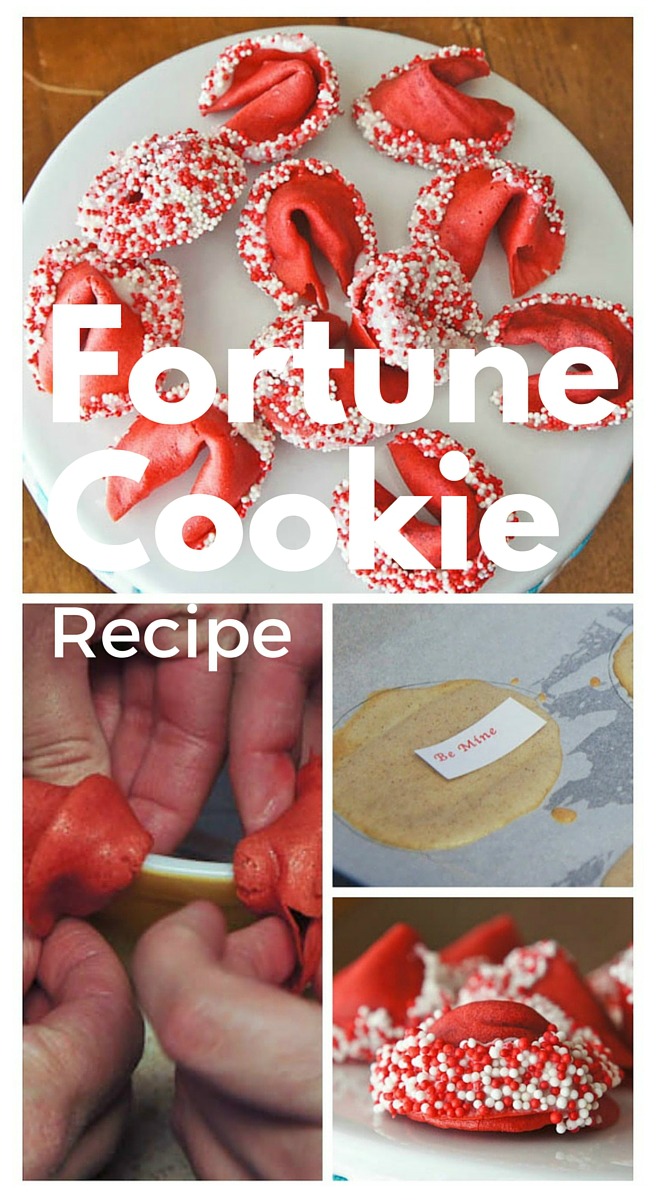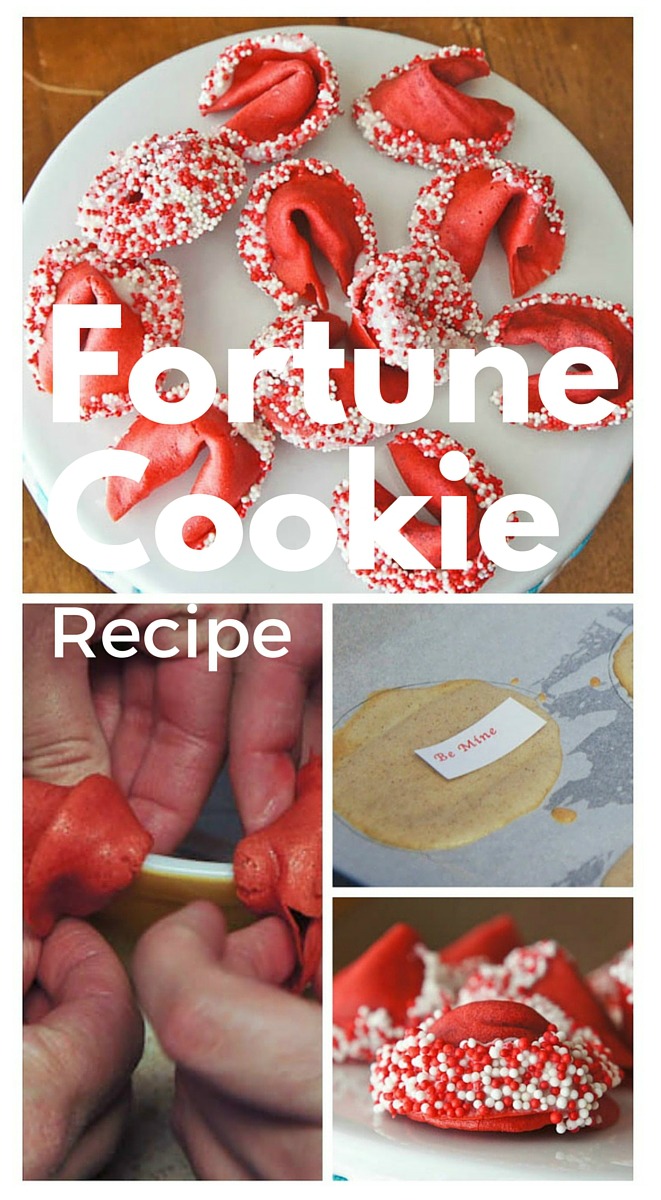 These Valentine's Day Fortune Cookies are so adorable and easy to make.
I found the recipe over here and then added red food coloring to the batter.
These would be perfect for so many holidays including Easter, 4th of July, and Christmas.
FORTUNE COOKIES
Print or type up your fortunes and have them cut and ready to place in cookies.
Here are some ideas:
"You are my lucky charm"
"Forever and always, my love"
"All my love, all my life"
"You have my heart"
"Together forever"
"You are my heart's desire"
"I'm sweet on you"
"You are my everything"
It's also worth noting that you can be creative with your fortune cookie messages. They don't have to be limited to just love and romance, you can use it as an opportunity to make it personal and tailored to your recipient.
Here are some ideas for kids:
"You are one smart cookie!"
"You are a star!"
"You can do anything you set your mind to."
"Always aim high, dream big."
"You are loved beyond measure."
"You are a true friend."
"Never stop exploring and learning."
"Stay curious, stay creative."
"You are an important part of the world."
"Be proud of who you are and never change."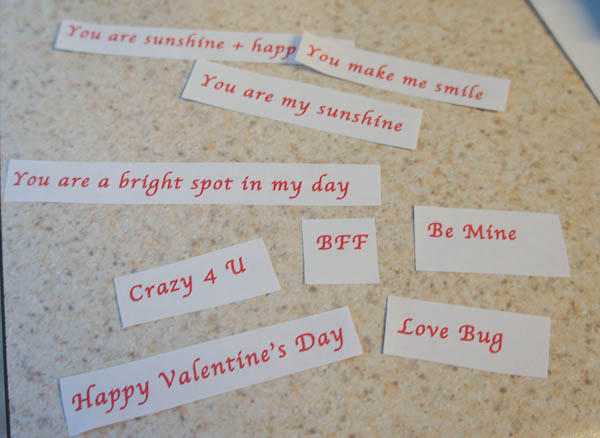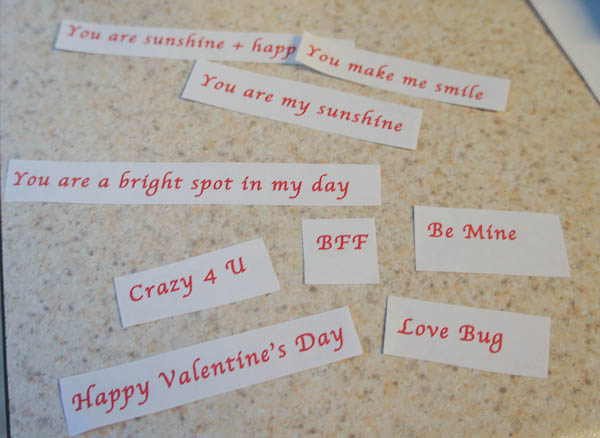 After the cookies are baked, place a fortune in the center of the cookie and then fold in half.
I baked up a handful of cookies without red dye, but I didn't like how they looked.
Adding the food coloring gives the cookies a bit more pizzaz and looks a lot prettier on a plate.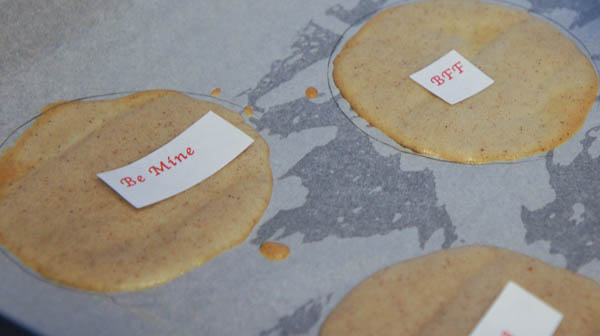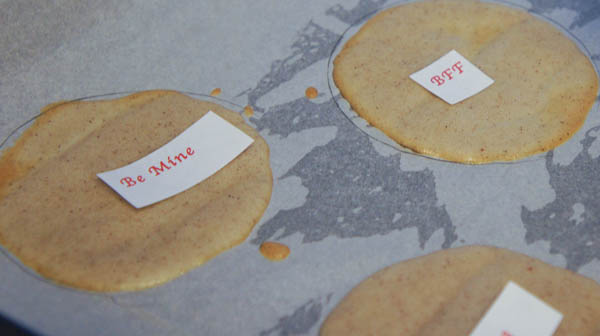 Fold the cookie in half so you have a semi circle and then gently fold them over the edge of a bowl.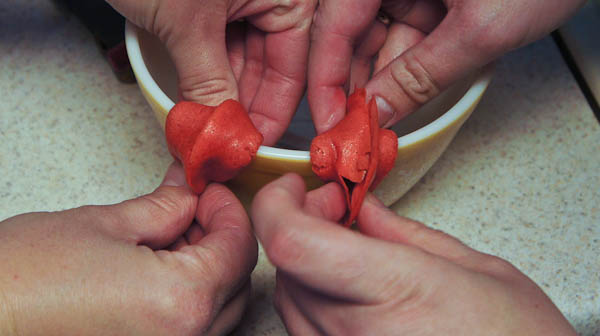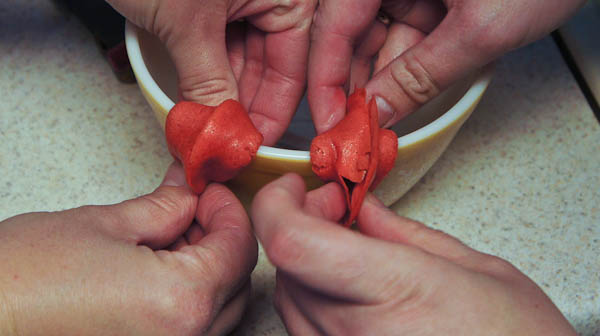 Once they are folded over the edge of a bowl they look just like the fortune cookies from the restaurant.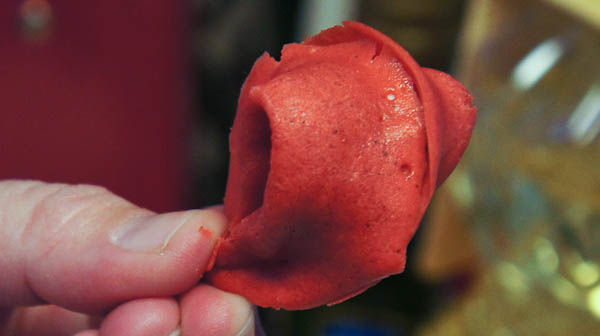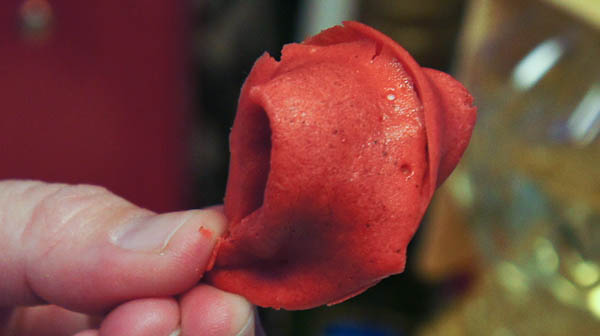 Place the cookies in a mini muffin tin until they are completely cooled. The pan will help the cookies hold their shape.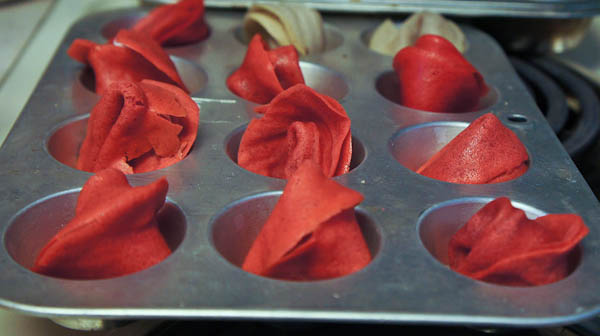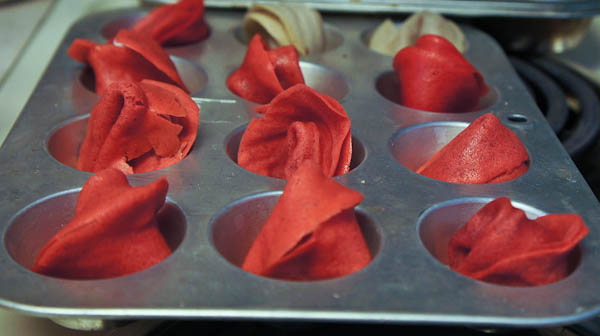 Melt some white chocolate and dip the edge of the fortune cookie into the chocolate and then dip it into a shallow bowl of red and white nonpareils.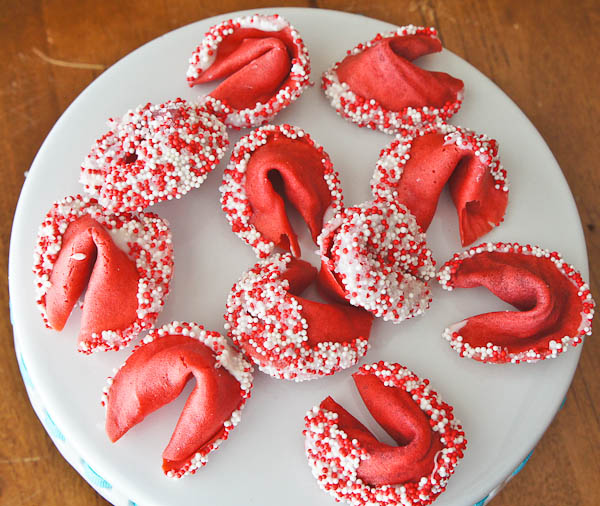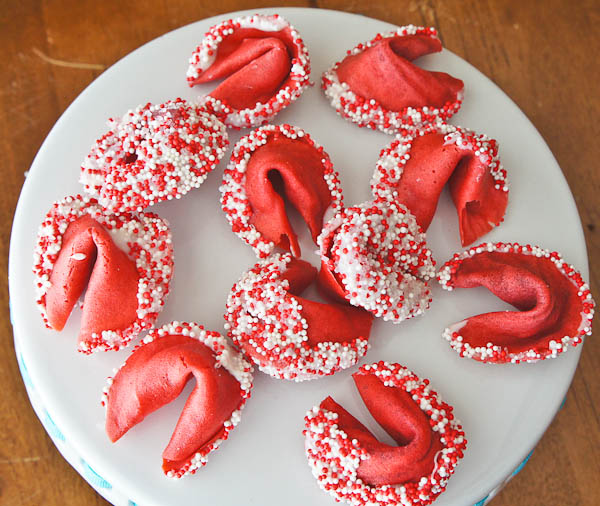 Let the fortune cookies cool completely and then serve at your Valentine's Day party.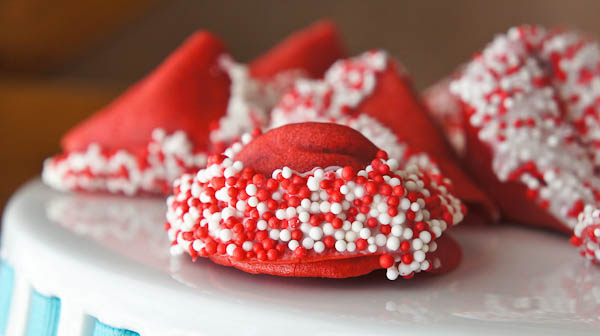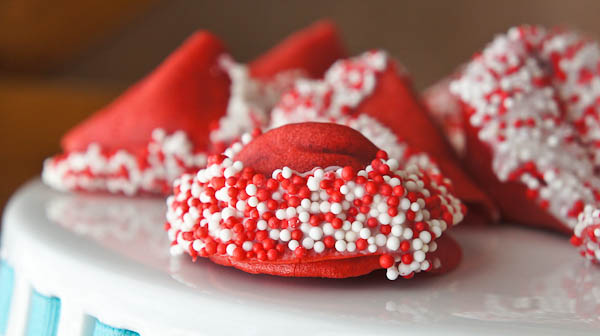 These fortune cookies are a fun treat to share on Valentine's Day or just because. How fun would it be to tuck these into the kid's lunch box for a fun little surprise at lunch time.
For other tasty treats check out these delicious recipes:
Three types of Strawberry Covered Strawberries
Red Wine and Chocolate Ice Cream Recipe
Valentine's Day Cocktail Recipes
14 Valentine's Day Treats Round Up
Fortune Cookie Recipe