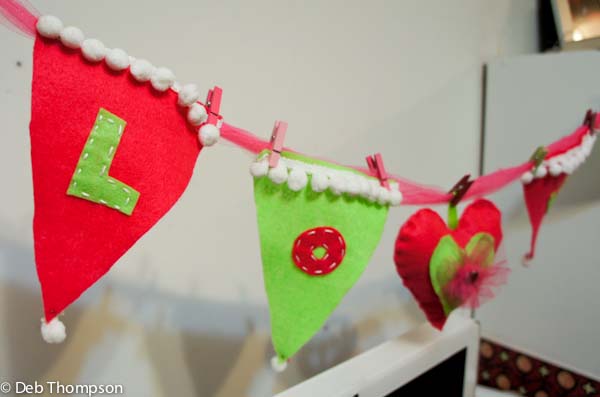 I put this Love Banner together the other day and it was so easy to do I thought it would be a perfect valentine craft for older kids to complete. Of course, its just as fun for adults. The love banner looks so pretty hanging in my office.
It takes just a few simple supplies and can be finished in under an hour.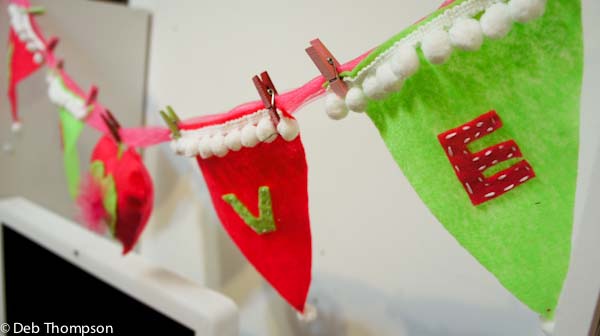 LOVE BANNER SUPPLIES
Felt–2 coordinating colors
Scissors
Embroidery Floss
Needle
Button
Ribbon Embellishments for top of banner
Tulle
Fiberfill
Mini clothes pins
A few notes: I cut everything out free hand and didn't bother with measurements or perfection. Creating is just about that..creating, without rules.
The banner can be any size you want to make it. Mini, medium, large, It's really up to you.
LOVE BANNER DIRECTIONS
I'm sharing how I put mine together.
You may find an easier way that works for you. If your child isn't comfortable with needle and thread there is fabric glue that would probably work just as well.
First, cut out the word LOVE (could also do Kiss, Mine, XoXo, etc) from felt. I just cut these our freehand, but you could use a stencil to outline the letter.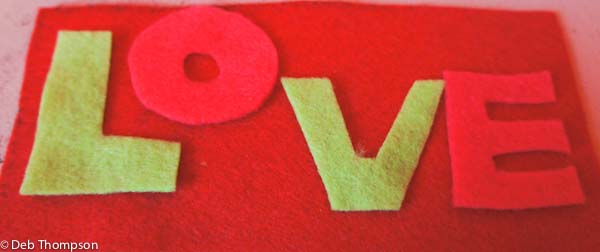 Next, cut out 4 triangle shapes from felt and using embroidery floss sew each letter to a triangle.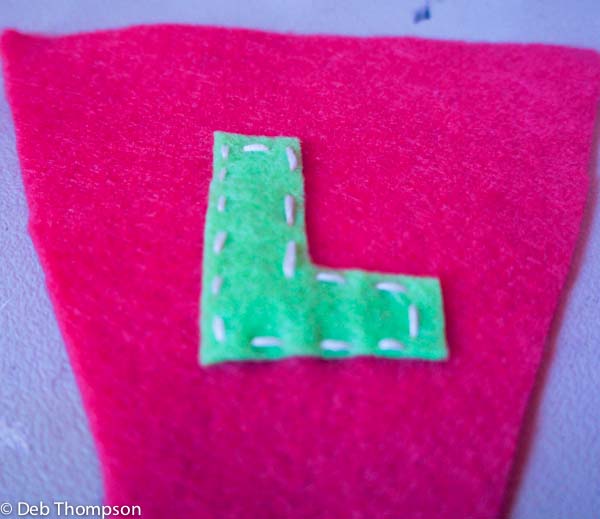 Sew embellishment along top of each triangle. I used white balls, but you can use whatever you have on hand (ribbon, glitter, etc)
Next, you'll need to make a puffy heart. Cut two heart shapes out of one felt color and one smaller heart shape from another felt color. I also cut out a strip of tulle and gathered it to make a little pouf in the center of the heart.
Originally I was going to add the pink button to the center of it, but found a silver heart button that looks much better.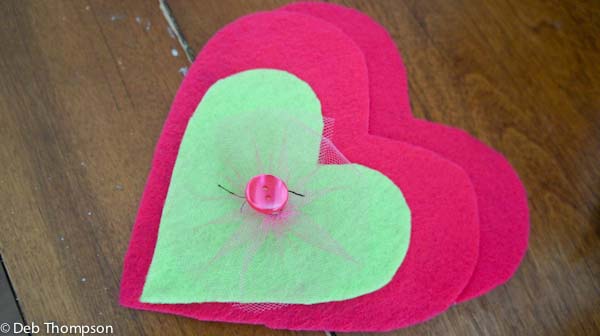 I used a sewing machine to sew the smaller heart onto the larger heart, but I would recommend sewing it on just like the letters are sewn to the banner. Sew the pink pouf to the center.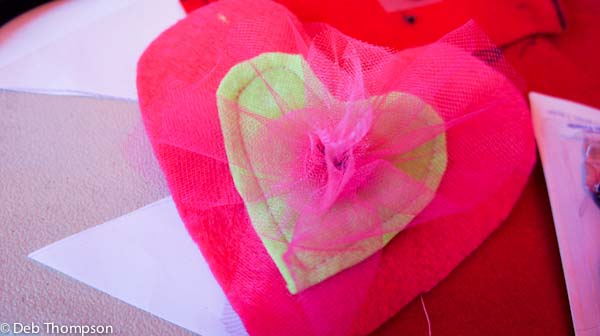 Add you button or other found object to the center of the pouf.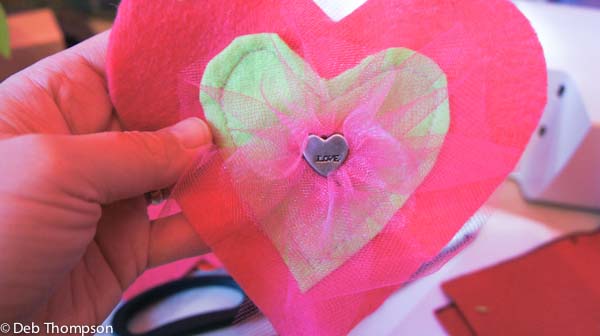 Pin and then sew the two larger heart piece together. When you are almost done, stuff the heart with fiberfill and then sew closed.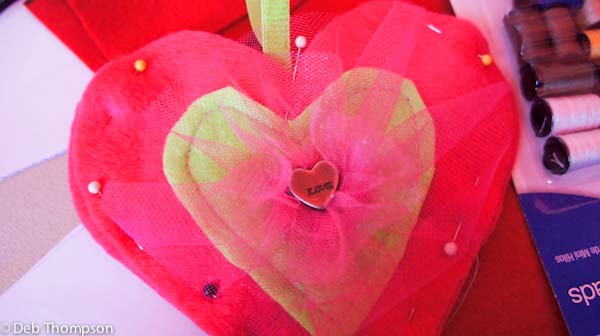 Ta da! Your puffy heart is complete and you are ready to hang the banner.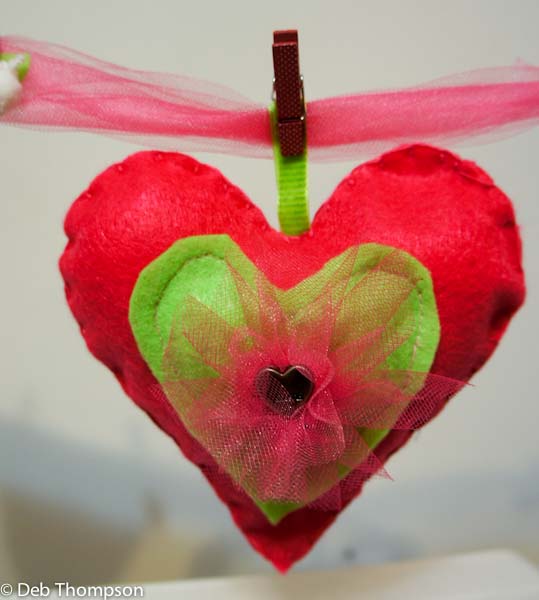 Using the mini clothes pins, clip your banner to a piece of tulle (can also use ribbon or cord) and then hang across mantle, wall, shelf, etc.