Winter can be a tough time in northern Michigan. We generally have limited daylight hours and when it is daytime the sun is only out on occasion. The cold and snow can be troublesome for some and complete enjoyment for others. At times it's beautiful to look out and see freshly fallen snow on the trees and other times you think if you see one more flake of snow you'll lose your mind. It's best to combat the tough days by getting out and enjoying all the things to do in Michigan during winter.
To help you out we've come up with a list of 85 things to do in Michigan, Up North, for $10 or less and we have found many things that are free. I'm keeping it $10 or less because you might want to save those pennies to take the next flight to somewhere warm. No judgment here, I don't blame you one bit and will probably be on the same flight. Until then….have fun and enjoy all that is Northern Michigan.
Note: In this segment of Things To Do In Michigan During Winter, we are covering Northern Michigan and looked at towns north of US-10 and up to Mackinac Island.
I'd like to thank Dee Schwerin for her extensive contribution towards this article. Without her I'd probably be stuck at 35 things…lol.
I'm sharing the Ultimate List of Things To Do in Michigan year round here.
THINGS TO DO IN MICHIGAN DURING WINTER
60 items on the Things To Do In Michigan During Winter list are FREE!!!!
TRAVERSE CITY
1. Take in a movie at historic State Theater in downtown Traverse City. $6.50
2. Go for a hike at Sleeping Bear Sand Dunes National Lakeshore. Snow covered dunes and hills reflect beautifully off of Lake Michigan. FREE
3. Get out of the house with with kids and learn through play at the Great Lakes Children's Museum $7
4. Absorb the art and culture at Dennos Museum. There is a permanent display of sculpture, prints and drawings by the Inuit artists of the Canadian arctic and is one of the largest and most historically complete collections anywhere. $6
5. The Eyaawing Museum & Cultural Center continues to share the story and history of the Grand Traverse Band of Anishinaabek.  FREE
6. Visit one of the many wineries, breweries or distilleries for a local beverage. One of my faves is Northern Latitudes in Lake Leelanau.  Varies, up to $10
7. Try some cheese or attend a cheesy event at The Cheese Lady. Varies, FREE to $10
8. Throw a few strikes or play a round of billards at Lucky Jack's. Varies, up to $10
9. Grab your snowshoes and take a hike through the vineyards at BlackStar Farms. Snowshoeing is FREE, mulled wine $5
10. Explore the meaning of the Danish word Hygge at Crooked Tree Arts Center "A Winter's Glow Exhibition." Through Feb 25, FREE
11. Get ready to yell BINGO while enjoying a beer at Hop Lots Brewery during Brewery Bingo, every Thursday. Suttons Bay. FREE to play bingo, pay for beer.
12. Winterlochen, February 18, is a full day of hands-on experiences like snow painting, treasure hunt, making s'mores and, of course, a fun frozen fish toss. Interlochen. FREE 
13. Pack a lunch and stop in for Michigan's only live TV variety show at Picnic at the Opera. There are four unique shows every Wednesday in February from 12pm to 1pm. FREE
14. Lace up your ice skates at F&M Park and practice your axel jumps and spins. FREE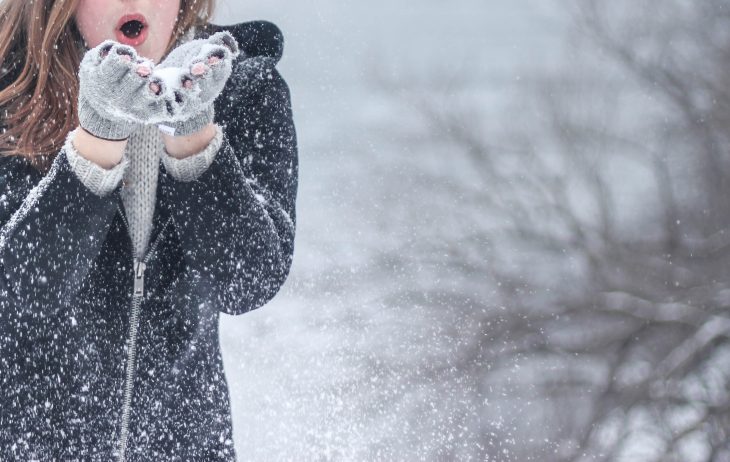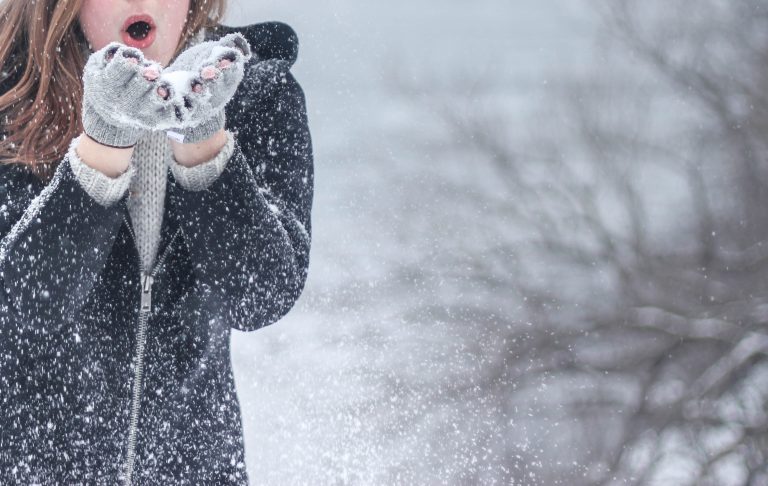 CHARLEVOIX
15. Take a self-guided tour of the Earl Young Homes (aka Hobbit Houses, Mushroom House). FREE
16. Celebrate Groundhog Day at Shadowfest. Enjoy a chili cook-off, games, free kids movies, beer tent and more. February 3-5. Varies from FREE to $10.
17. Enjoy a travel talk at the Charlevoix Public Library. Chats include Colombia, the Great Lakes and Boats. FREE
18. Enjoy a Folk Concert at the library. FREE
19. Take a sleigh ride (dates vary through March 4) at Boyne Highlands. $10
20. Connect science, history and art at Raven Hill Discovery Center in East Jordan. Second Saturdays are FREE.
PETOSKEY
21. Head over to Petoskey's Winter Sports Park for all the outdoor fun. FREE
22. Take a tour of Kilwins Chocolate Factory Tour, near Bayview, and enjoy a tour of it's kitchen and chocolate samples. FREE
23. Grab a pint and enjoy the live music at the Noggin Room Pub, dates vary, up to $10
24. Download a free app (search LTC Explorer) and tour the acres and acres of Little Traverse Conservancy properties within each of the areas towns. FREE
25. Window shop in Petoskey's Gaslight District and the downtowns of Boyne City, Bay Harbor and Harbor Springs. FREE
26. Take a literary tour of the area. Grab a brochure from the visitors center and explore (Ernest) Hemingway haunts on your own. FREE
27. Sample maple wine from the only maple winery in the country. Varies, up to $10.
28. Bring the whole family to Oden (just NE of Petoskey) to the Michigan Fisheries Visitor Center FREE
29. Learn something new during the NCMC luncheon lectures. Fridays at 11:30, includes lunch. RSVP required. $10
30. Crooked Tree Arts Center offer a variety of classes, talks, and events for both adults and children. Varies, up to $10
31. Stop in at Friske Orchards in Ellsworth is not your average farm stand. Browse the store for all things apple, grab a bite to eat at the cafe (Fri/Sat only) or enjoy some delicious baked goods.  Varies, up to $10.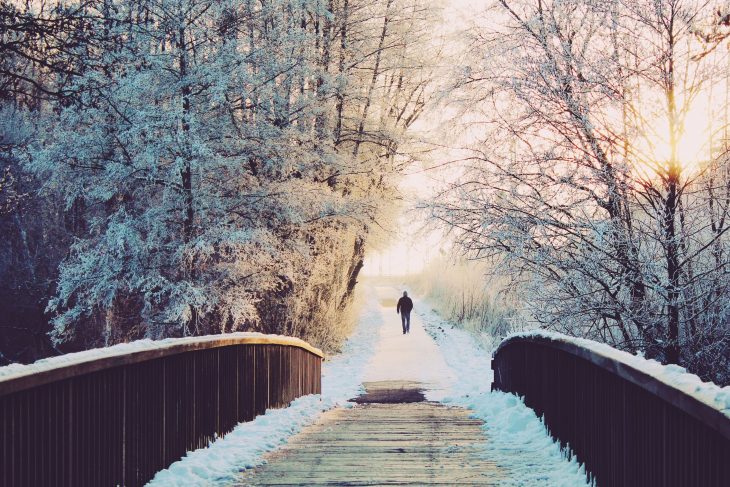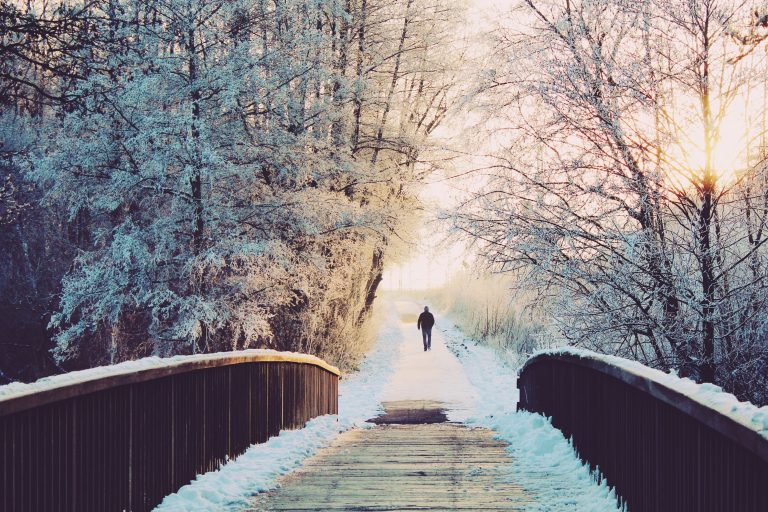 HARBOR SPRINGS 
32. Enjoy a little bit of silly fun at Harbor Springs SK8 park every Saturday from January to March 11 from 1 – 3pm Check out their Facebook page to see what fun games they will be playing that day. FREE.
33. Dinner and Movie anyone? Every Saturday from January to March 11 from 5:20 to 8p at Harbor Spring SK8 park. Movies are FREE,  pizza is $5 per person.
34. Learn about Native American history at the Andrew Blackbird Museum in Harbor Springs. FREE
35. Step back into the days of disco with Winter Glow Skate Saturday Feb 4 from 7 – 10pm with a free skate night with disco lights and a DJ spinning music. Skate rental $2 per pair along with FREE hot doges and Bubble Tea while supplies last.
36. Head over to Deer Park and say hi to the bucks and does. FREE
MACKINAW CITY 
37. Enjoy an evening under the stars at Headlands Dark Sky park where one a month they host an evening watching the sky. Starting with the celebration of Lunar New year on January 28th  Check their site for other dates.  FREE
38. Pond Hockey weekend just 5 minutes from Mackinaw City. St. Ignace will host teams for all over the US for the Labatt Blue UP Pond Hockey Championship. FREE
39. Do a fudge crawl around the city, take a Saturday to visit the many different fudge and confection shops in Mackinaw City. FREE
40. Grab a cocktail at the Dixie Saloon which, has been around since the 1800's and was the beginning or/end of the Old Dixie Highway stretching from Florida to Mackinaw City. up to $10
MACKINAC ISLAND 
41. Winter Festival on the Island Feb 3 – 5 Join the island community for a bonfire cookout, snow golf, sledding and more. FREE to $10
42. Take a moment to unwind and unplug to watch the winter sun rise across Lake Huron and in the same day watch the sunset over Lake Michigan from one of the most famous islands in Michigan. FREE
43. Mackinaw Islands Great Chili Cook-off join the community at Cawthorne's Village Inn on Saturday, Feb 18. up to $10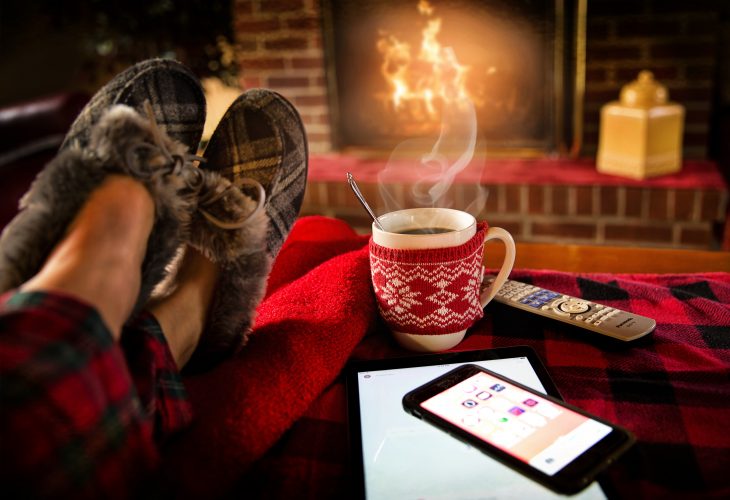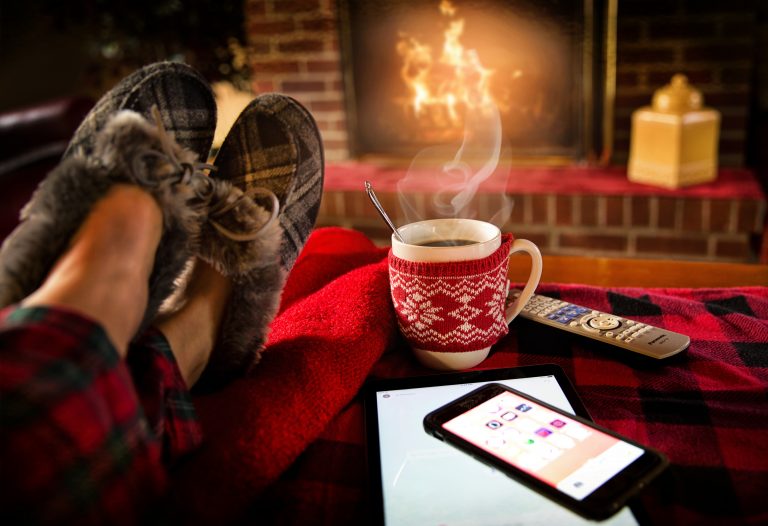 INDIAN RIVER
44. See if you can spot an Elk! Pigeon River Country Forest is home to the only 500 head free roaming Elk. FREE
45. Strap on a pair of snowshoes for a walk through Burt State Park. Shoes can be rented from Big Bear Adventures. FREE unless you need to rent snowshoe, $12
46. Play a round of bingo at Cross in the Woods every Sunday from 6pm – 8pm FREE
47. Catch Chillermania by visiting the home of Michigan Chillers writer Johnathan Rand. FREE (books start at $5.99)
CHEBOYGAN
48. Enjoy a snowshoe hike at Cheboygen golf & country club Feb 4th 9am. FREE
49. Attend a Grandmother Moon Drum Ceremony during the Black Lake Sturgeon Shivvaree Feb 3rd & 4th. This event also includes entertainment, fishing, bonfires and fun for all ages. FREE to $10.
50. Experience history while taking in an event at the Opera House originally built in 1877 and then restore in 1984. FREE to $10.
HIGGINS LAKE 
51. Ski the full moon at Winter Fest Night Ski February 17th from 6pm – 8pm Trapper's Cabin is lit with torches as well as the trail with bonfire and hot chocolate. Event is FREE unless you need ski rental which is available for $12
52. Learn to cross country ski every Saturday at 4pm. Cross-Country Ski Headquarters for a 1hour class. FREE
53. Experience Winterfest at Higgins Lake February 17 – 18 with crazy cardboard sled run, broomball, snowshoe scavenger hunt and many more fun events. $5
54. Enter into the Muffin Pursuit Cross Country Races March 19th at 9am this is an 8km pursuit race with lunch included for $10.  Should you not wish to race but want to join in the pig roast lunch you can buy a ticket for $5
TAWAS
55. Join in the fun at one of the oldest winter festivals in the US at Perchville USA in Tawas, MI. Some events include Polar Bear Swim, Murder Mystery Dinner, Chili Cook off and hospitality tent. Feb 3 – 5. FREE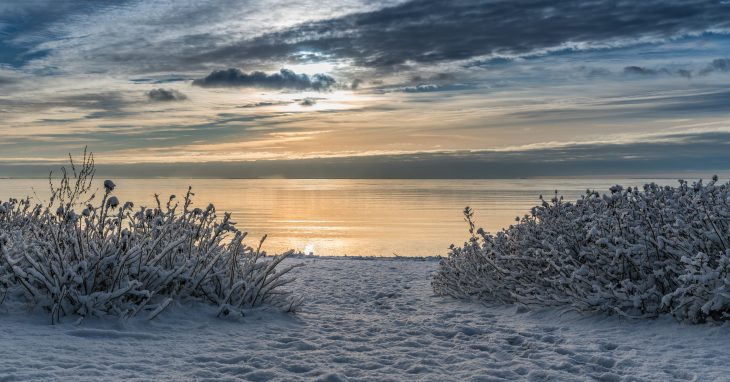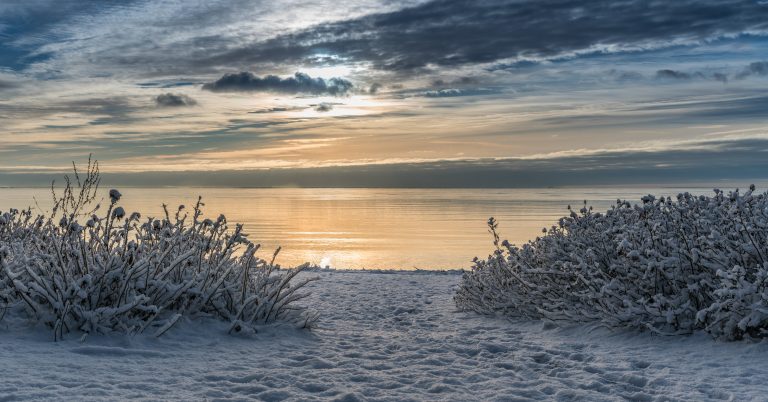 GRAYLING
56. Take a walk in the woods under a full moon with a snowshoe hike from the contact station at Hartwick Pines State Park for a two mile walk on ungroomed trails. For all levels of snowshoers, some snowshoes available for free use. February 10 and March 10 at 7:30pm.  FREE
57. Check out a movie at one of the oldest movie houses in Northern Michigan at the Rialto Theater originally opened in 1915. $6.75/matinee
GAYLORD
58. Grab a cup of coffee or cocoa and a Big Bear Sandwich or treat before and take a visit around town to see the Elk, Ice Tree and Hunt for the Owlpine Bears.
VARIES, UNDER $10
59. Experience Alpenfrost with all sorts of free things to do with the purchase of a $5.00 pin. Event includes carriage rides, cupcake tasting, skating, laser show and much, much more . February 2-4  $5
60. Try your luck at barrel sled racing during Gaylord's Snowmobile festivalFeb 24 & 25. Also check out the many other great events and snow fun happening this weekend.FREE


ALPENA
61. Go on a fossil hunt at Rockport Recreation Area park hunt for treasure while taking a winter walk. Hunt for hexagonaria, Petoskey stones and many other fossils. $11/Recreation Passport, good for year
62. View the cosmos from any of the following state parks Negwegon State Park, Rockport Recreation Area and Thompson's Harbor State Park. See stars and constellations like you have never seen them. FREE
63. Meet an artist at Besser Museum for Northeast Michigan during the opening of Images from the Storeyteller's Night Sky exhibit Feb 4th at 3pm FREE
64. Visit the Thunder Bay Maritime Heritage Center where you can explore the shipwrecks of Lake Huron without getting wet. FREE
65. Have a drink with a ghost! Stop in to John A. Lau Saloon and learn about the resident ghost. VARIES, UNDER $10
OSCODA 
66. Build a Snowbox to enter in the Oscoda Annual Snowbox Derby on Feburary 12, races can enter the derby and a whole day of fun. This year's theme is "Americana." $3
67. Try a bit of Fat Biking on the Eagle Run Trails located two miles west of Oscoda on River Road. This is seven miles of trails that is used by cross-county skiers, snowshoers, and fat bikers. FREE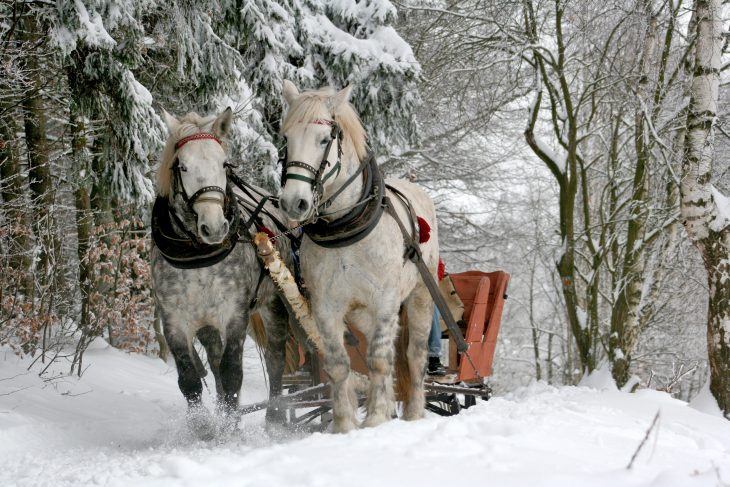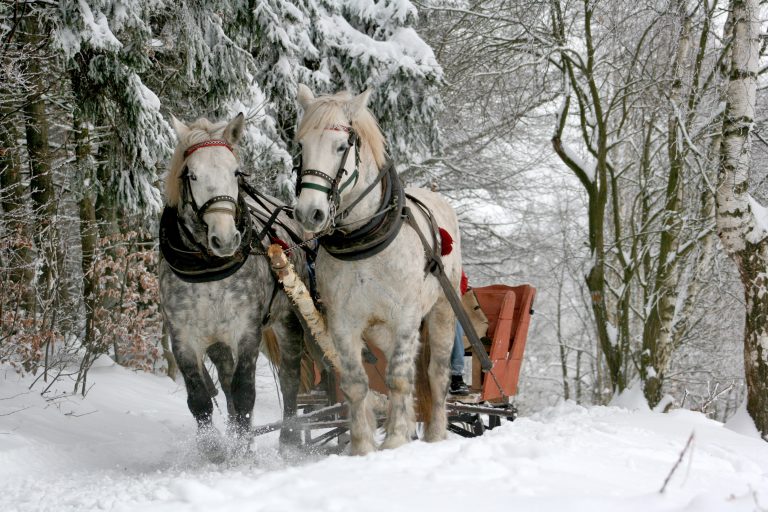 IDEAS FOR THINGS TO DO IN MICHIGAN, Multiple Destinations
68. Follow the trail to taste the wines and hops along Michigan's Sunrise Coast. While following the trail enjoy the beautiful of the natural scenery, local restaurants and shops along the way. VARIES–UNDER $10
69. Join the Great Backyard Bird Count Feb 17 – 20 with wintertime bird watching along the east coast of Michigan from AuGres to Mackinaw City. FREE
70. Free Fishing Weekend Feb 18 & 19 no license is required to fish Michigan lakes for the weekend. FREE
71. Travel to ARTown Michigan by following the Michigan Arts, Culture and History trail of Northeast Michigan FREE
72. Search out your favorite cache and try your hand at Geocaching with thousands of caches through out Northern Michigan. FREE
73. Watch Maple trees being tapped and try an amazing variety of maple products as March is Maple month in Michigan. Join the MI Maple Syrup Association and local syrup makers around the state for their open houses. FREE
74. Head over to Lake Michigan to look for  ice boulders, pancake ice or ice caves. These only happen with the right weather conditions so watch the news and/or Facaebook to see when these unique formations start to appear. FREE
75. Get out side and build a snowman. It is northern Michigan and there usually isn't a shortage of snow. Grab a carrot and find some pebbles and sticks to adorn your creation. FREE 
76. Visit an Indie bookstore and treat yourself to a new book. up to $10
77. Go thrift shopping, see how much you can purchase for $10
78. Try to spot an elusive snowy owl at any any of the state parks in Northern Michigan FREE
79. See if you can track wildlife in the woods! Pick a park to see what animals track you can identify and follow.  FREE
80. Fire up the sled and explore one of the many snowmobile trails that Northern Michigan has to offer. FREE 
81. Try your luck at an area casino. $10
82. Check out the local library for events, travel talks, events, and entertainment.  FREE
83. Have a movie marathon via Netflix, Hulu or Amazon. FREE
84. Pump up those fat tires and hit the winter trails with your fat tire bike. FREE
85. Dress warm, grab a camera and head out to take gorgeous snow and winter photos. FREE
***PIN THINGS TO DO IN MICHIGAN DURING WINTER***