You don't have to be a midwesterner to have heard of Sandusky. You don't even have to live within the United States to have at least a vague idea of this town.
The Roller Coaster Capital of the World, Cedar Point, is what it's best known for worldwide.
But Sandusky isn't all rollercoasters.
In fact, Sandusky and the surrounding area (a.k.a. Shores & Islands Ohio) is filled with good eats and great fun.
There are so many reasons that you'll want to visit Sandusky this summer.
There is fun for everyone from the youngest to the oldest in your group.
It's so much more than a sporting goods store. Paddle & Climb is all about an active lifestyle. Conveniently located right along Sandusky Bay.
Head inside to climb their 32′ climbing wall, grab any outdoor gear you need to update, replace or add to your gear and then head outside to sip a daiquiri while enjoying views of Sandusky Bay and, if you're there on the right night, maybe some live music.
This beautiful, historical landmark holds shows and special events all year long. You'll be able to enjoy all sorts of entertainment from youth productions, to a symphony, to classic movie showings.
The State Theatre also offers a children's educational series and workshops that invest in the next generation.
Also, the theater is reportedly haunted making it one of my favorite places to visit 🙂
NOTE: The theater is currently shuttered due to storm damage. However, check their Facebook page for other theater offerings in the area.
Hop aboard the Goodtime I cruise ship for a beautiful, 2 hour trip around Lake Erie at sunset.
There's nothing quite like a midwest sunset! While soaking up the stunning views, enjoy light entertainment and Happy Hour specials.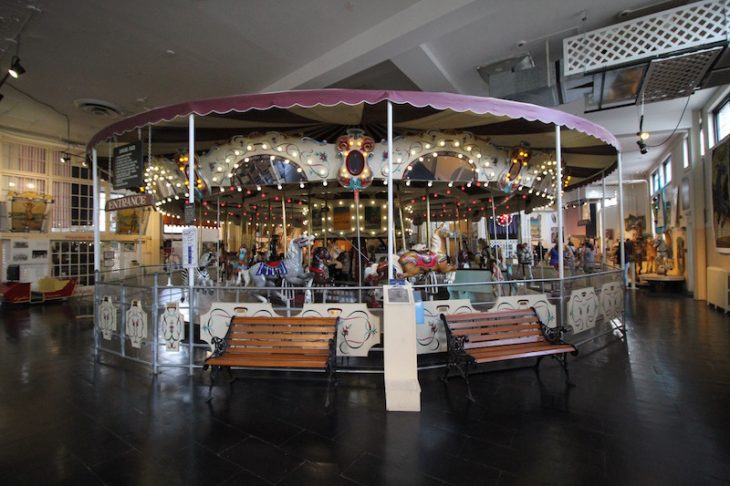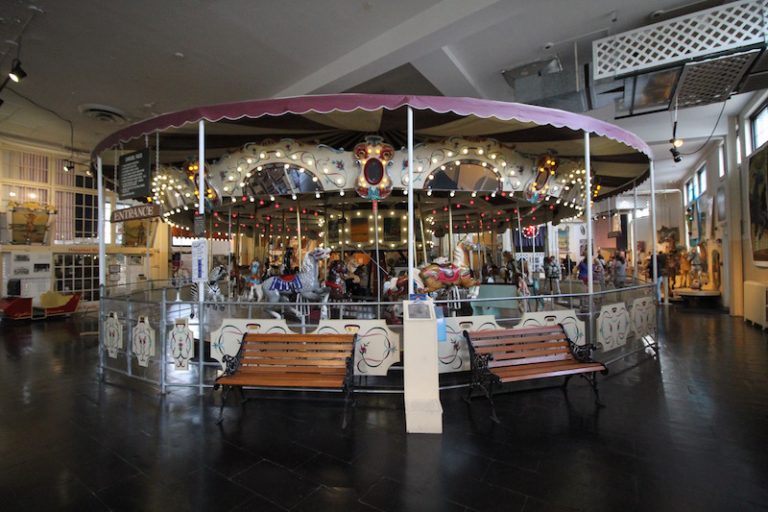 Learn all about the art and history of the carousel, and step back into childhood by climbing onto the beautifully restored Allan Herschel Carousel.
Feast your eyes on intricately carved "painted ponies," and don't miss out on the opportunity to watch one of the master carvers bring one of these beautiful pieces of historical art back to life.
Oh, and while you're there, ask about the paranormal activity rumored to take place within the walls of this former Sandusky post office turned museum!
Right across from the Battery Park Marina is a perfect place to learn all about the rich maritime history of Sandusky. You'll travel back in time to the early days of boating, fishing, and shipping on Lake Erie through several interactive exhibits.
You'll also learn about a variety of topics closely related to maritime history including Sandusky's connection to the Underground Railroad and everything there is to know about wetlands. On your way out, be sure to step foot on one of the many vessels on display.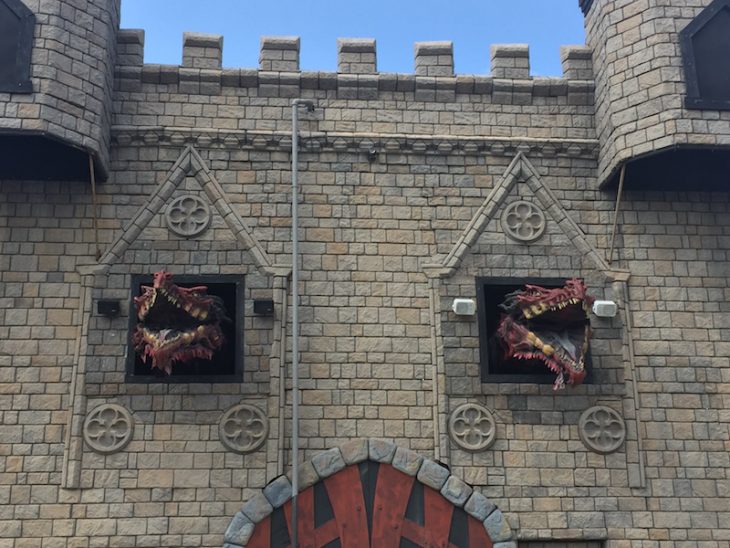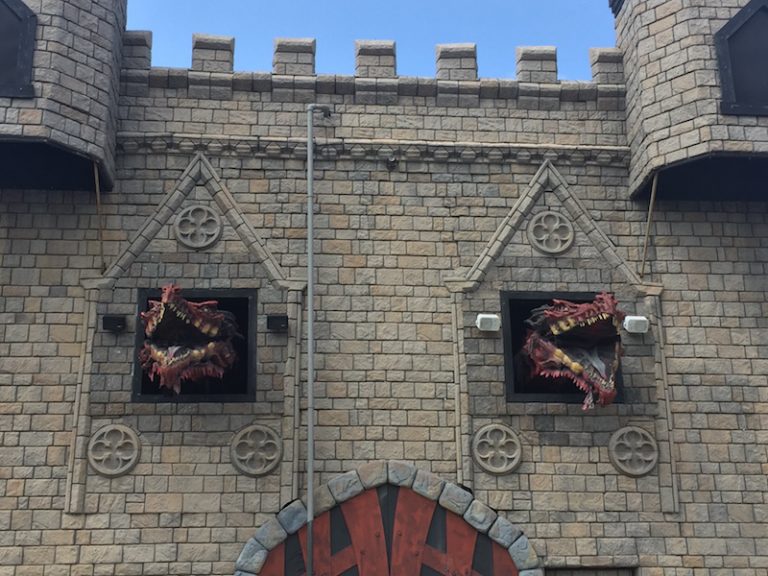 What started as a haunted house has now become an entertainment center that literally has something for everyone, including mini golf, roller skating, an arcade, bounce houses, a jungle gym and more!
All year long you can enjoy being scared half to death walking through the featured haunted house, or test your bravery in the 4D Motion Theater. This place holds all the thrill you can imagine in one huge, dragon-laden castle!
It's really no wonder it was featured on The Travel Channel's "Best Places I've Ever Been" series.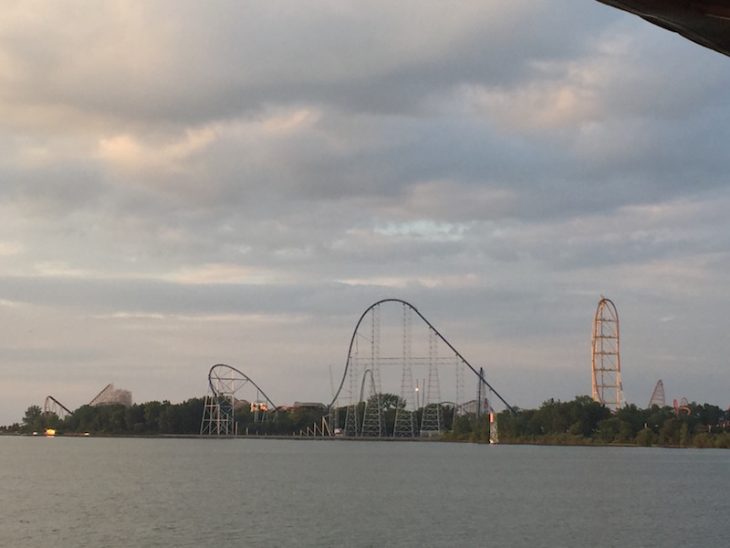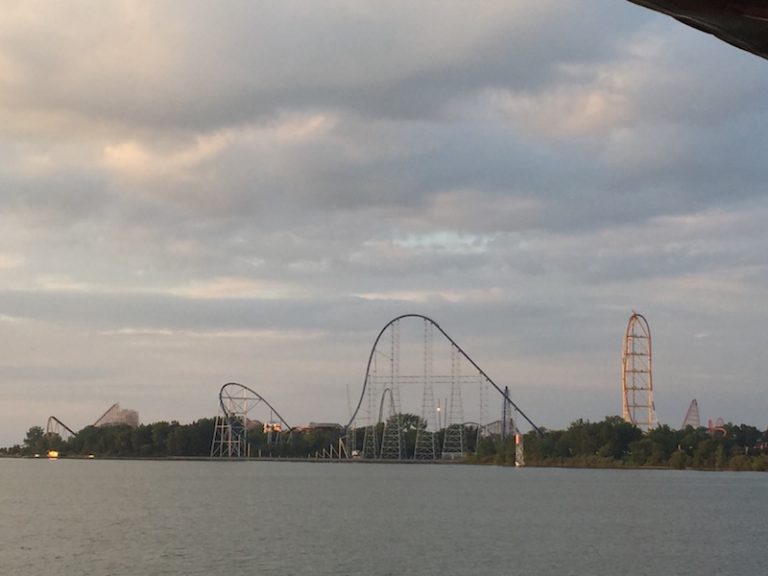 What is a trip to Sandusky, Ohio without a day or two (or three!) spent at one of the biggest and most thrilling amusement parks in the world? Cedar Point has 18 world-class roller coasters that are so diverse, you'll never want to leave.
The Roller Coaster Capital of the World is so much more than just amazing, unforgettable roller coasters, though! There's carnival-type rides, family rides, kids rides, special events, shows, and even dinosaurs!
To cool off, visit the Cedar Point Shores Water Park for even more thrills or spend the day at Cedar Point beach, lounging in the pool or jet skiing on Lake Erie. Yep, one day at Cedar Point just won't be enough!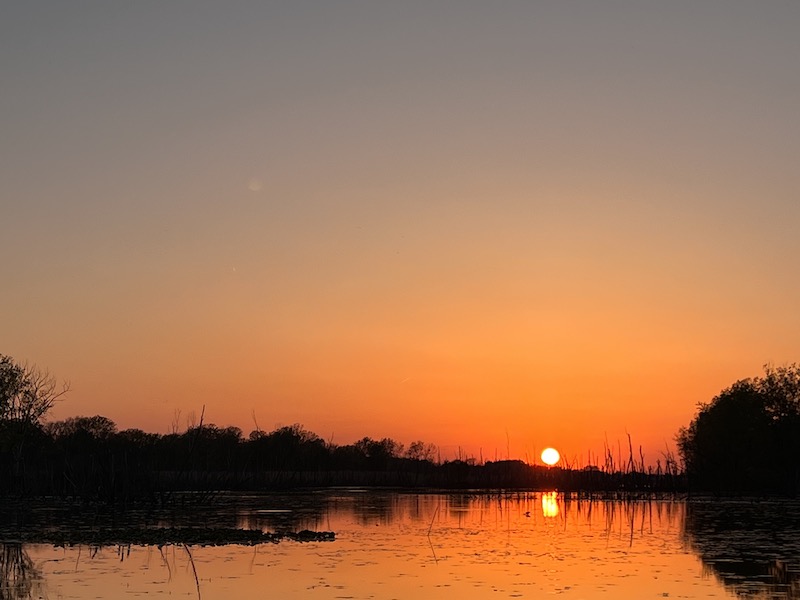 Hiking Trails
There are so many nature preserves that offer hiking trails along Lake Erie. One of our favorite is Sheldon Marsh State Nature Preserve located near Sawmill Creek Resort.
Simply Google "Nature Preserves Near Me" and then click on the map to see all the locations available. Be sure to pack bug spray and water.
Located on the quiet side of Put-in-Bay, visit the famous indoor turtle pond, be fascinated with the observation beehive, improve your birding skills with the birdwatching window, learn about island geology, or explore our exhibits of North American animal diversity and our nature trail and ponds.
There is also a short nature trail at the center.
Enjoy a fun day out with the family. Show off your mad driving skills with go-karts on the radical raceway or big track. There is also a junior big track for younger kids.
Tee off at two different 18-hole mini golf courses, Old Town and/or The Lost Castle.
If things get too hot, jump into the bumper boats for a refreshing activity.
Don't miss the indoor, air-conditioned arcade for even more family fun.
This is easily a 2-3 hour visit while you are in the Sandusky area.
It may have started with a bracelet, but today Beagle Bay Knot Works is know home to all the things about nautical knots. We aren't boaters by any stretch but I loved watching the knot making in process.
Beagle Bay offers quality cordage. rope, tools and books to pass down those knot tying techniques to the next generation.
There are even classes to tie one on with them.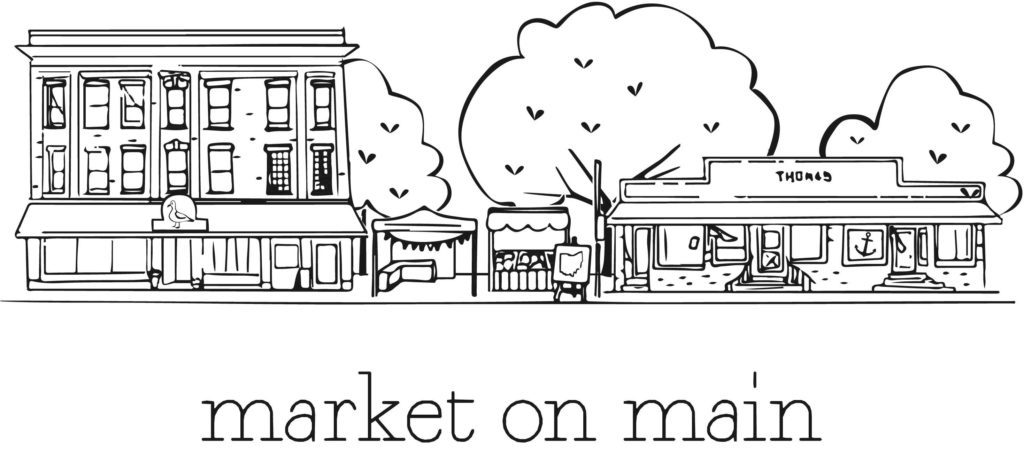 If you happen to find yourself in the area on the last Saturday of the month between June – September be sure to visit Main Street in Huron, Ohio. Located just a few minutes East of Sandusky.
This charming area creates a unique shopping district where brick and mortar merchants welcome a variety pop-up market artisans/merchants.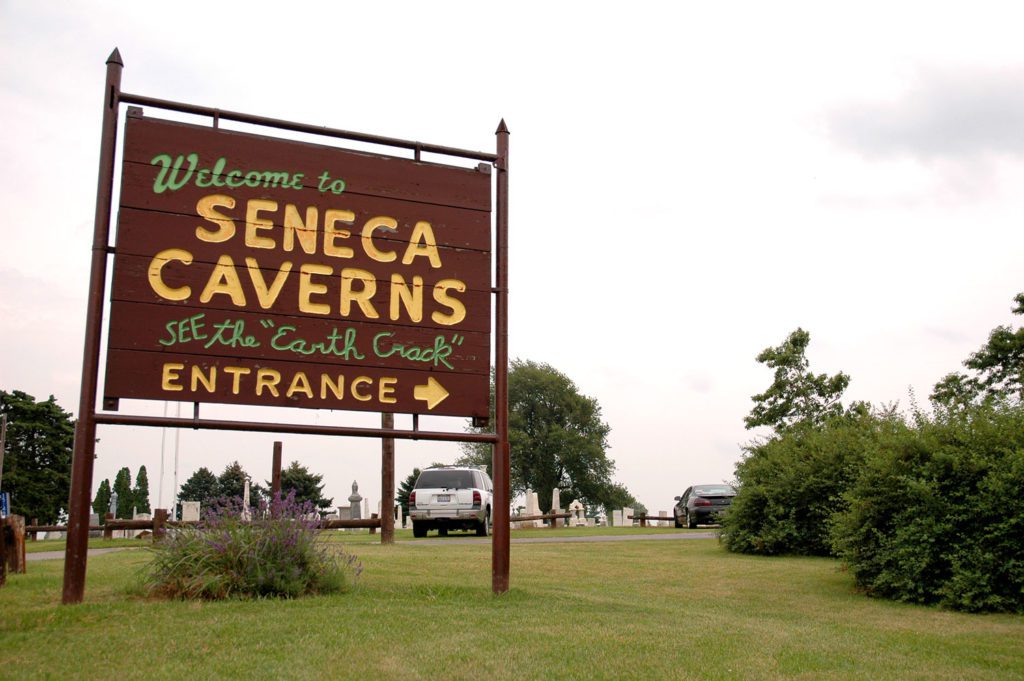 While not immediately in the downtown area, Seneca Caverns is just a short 30 minute drive south.
Located in Bellevue, it is one of largest underground caverns in the area, and considered to be one of America's most fascinating geological wonders.
Take an hour guided tour of up to seven levels of the cavern system. While on the tour you'll walk and climb natural stone steps and pathways through the "The Earth Crack" and view "Ole Mist'ry River", the crystal clear flowing stream which is part of the vast ground-water system which underlies the surrounds region.
The cave is always a cool 54 degrees so dress accordingly and where comfortable shoes. Note-there are lots of stairs involved so check in with your knees to see if there up to the task.
If you'd prefer a guided tour experience in the area Firelands Adventure Tours has your back.They offer 6 different tours on a regular basis and two seasons tours. Tours range from wine and beer to the underground railroad and museums.
Seasons tours include Haunted Sandusky and Holiday Lights. Two great reasons to come back for a visit in the winter.
Tours are offered daily.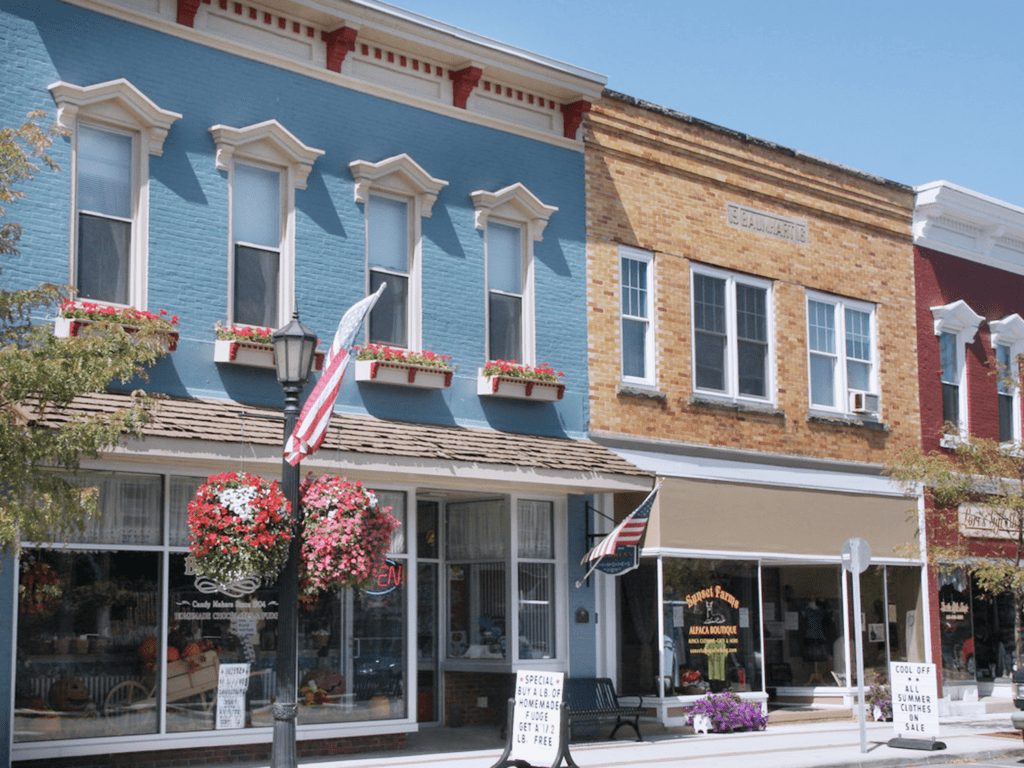 Located a quick 30-minute drive east of Sandusky you'll find Main Street Vermillion. This historic photogenic downtown complete with a lighthouse is straight out of a Hallmark movie.
From boutique shopping to great eats and incredible views. Be sure to swing by before making the drive back home.
MORE THINGS TO DO IN THE AREA:
What You Need To Know About Visiting Cedar Point
More Fun in the Greater Sandusky Area
WHERE TO EAT | DRINK IN SANDUSKY
Stumbled across this gem after a quick Google search of "deli's near me" and I was not disappointed. Located in a strip mall the colorful logo window design drew us right in.
There are so many great choices and everything is made with top-quality ingredients.
I'll just say this. Zuppaman's is a 2-hour drive and I'm considering going for lunch on a pretty regular basis it was that good!
We ordered the Turkey Jive and the Cheesy Pickle with a garlic/black pepper aioli. Yes and yes!!! It's going to be hard to order something else because those sandwiches were so good.
The Jive Turkey is Tender Turkey Breast Topped with Sage Stuffing, Cheddar Cheese Fried Potatoes, Cranberry Mayo on Ciabbatta Bread.
The Cheesy Pickle is Mozzarella Grilled Cheese on thick cut Butter Toasted Brioche with Dill Pickles, Bacon & Choice of Mayo/Aioli. Grab a lot of napkins because this is one messy sandwich but its soooo worth it.
Emma and I split the sandwiches so we could try both. They are both sooo good, but if I had to pick a fave it's the cheesy pickle for me.
In addition to great sandwiches their customer service is a 10/10, which is hard to find lately.
Oh, and if you prefer soup and/or salad they have a number of choices available.
Located inside the Hotel Kilbourne in downtown Sandusky. OH Taco is an authentic Mexican restaurant and tequila bar with over 75 different tequilas.
You'll find everything from house-made Guacamole and Tacos to a gigantic Quesadilla and Burrito. OH Taco is also known for having the "best damn margaritas."
There are plenty of Vegetarian and Vegan options as well. You'll also want to try their "Not So Authentic Mexican" items such as Dawgitos, Fiesta Fries, and Wing Wednesdays.
Celebrate Sandusky's history by being seriously the best speakeasy. I thoroughly enjoyed my all-time favorite Whiskey Sour inside this fascinating building full of historical Sandusky lore.
Asian cuisine complimented by a huge selection of beers. Choose from 60 different beers on tap and more than 300 bottles. I recommend the sushi!
The outdoor-only seating allows you to savor a nice, cold drink while enjoying live music and a stunning sunset across the Bay.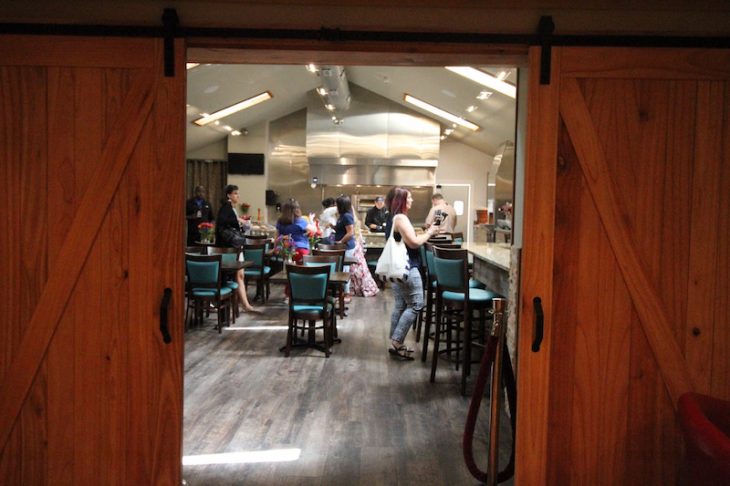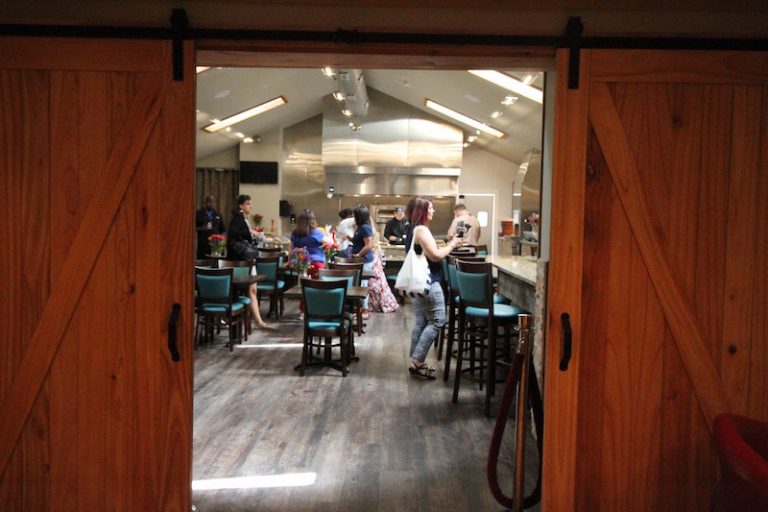 This winery produces high-quality wines using locally grown grapes. Take a tour of the winery where you will have a balcony view to all of the inner workings. Tastings are included, of course!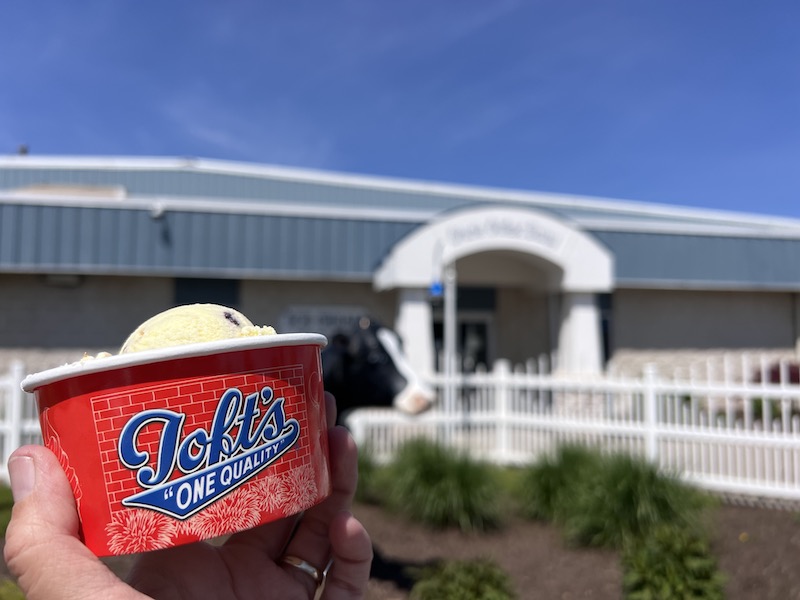 This is Ohio's oldest dairy. Inside the 76,000 square foot facility is the famous Toft's Ice Cream Parlor. You'll find more than 70 flavors of ice cream and yogurt all made with Toft's own milk sourced from local farms.
It's definitely worth stopping by for a cone full of delicious, or even a pint to take back to your hotel. "Because real ice cream tastes like Toft's."
Located in Hotel Kilbourne but it can be accessed from the lobby or right from the lake. Grab your signature cocktail or ice cold beer and head to the roof for more stunning views of Lake Erie and the rollercoasters of Cedar Point against the horizon.
More Places To Eat | Drink in the Sandusky Area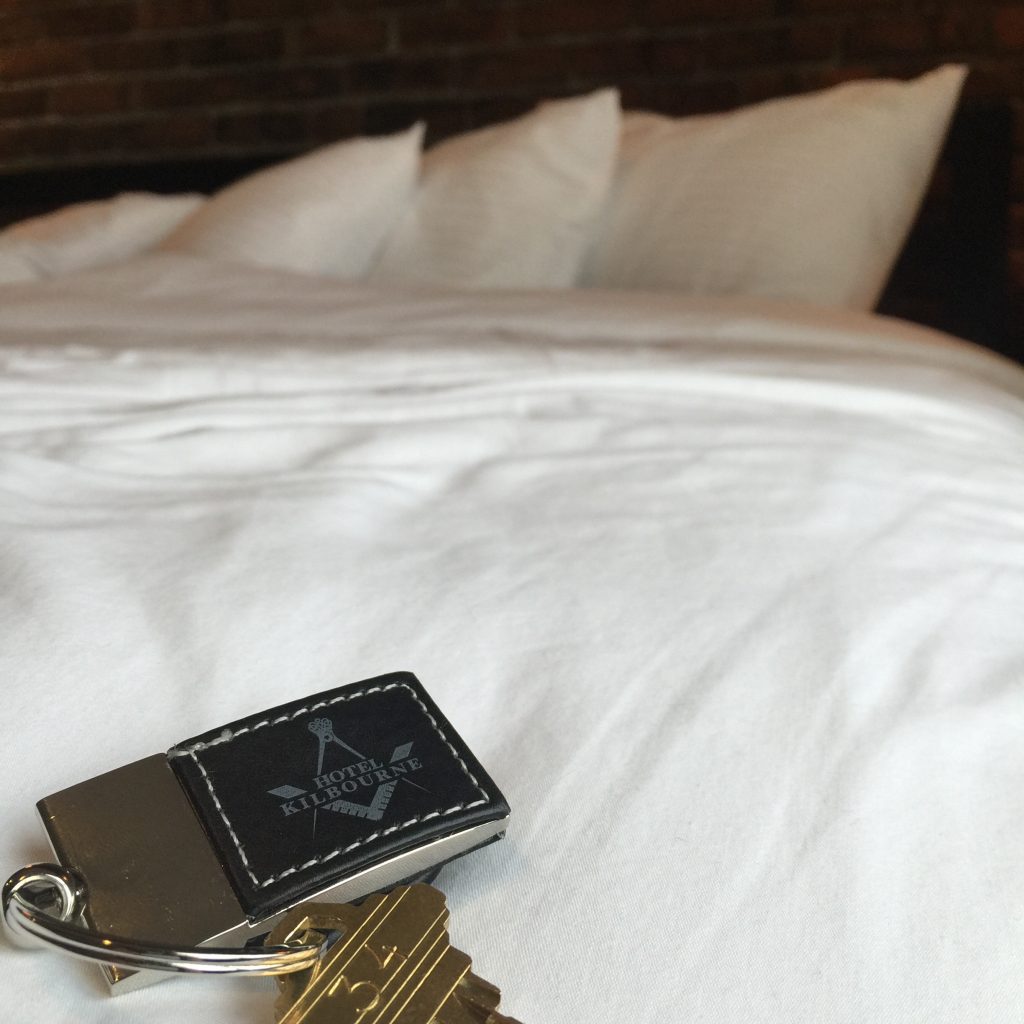 WHERE TO STAY IN SANDUSKY
It's perfectly situation in the heart of Sandusky's entertainment scene and right on the waterfront.
Luxury and convenience all wrapped up in one relaxing place to stay.
This is my number 1 recommendation for couples.
More In-depth Info You'll Want To Know About Staying at Hotel Kilbourne
Traveling with family and/or friends you're going to want to make a reservation at Sawmill Creek Resort. This newly remodeled resort is just waiting to welcome you.
The resort lies on 235 wooded acres. It's a convenient walk or bike ride to the 472-acre Sheldon Marsh Nature Preserve, which annually attracts about 300 bird species and provides the ideal habitat for an abundance of wildflowers.
Stroll along two miles of hiking trails and watch for migrating birds, who use the preserve as a resting place before crossing the lake.
Beautiful hotel rooms, two pools (both indoor and outdoor), an outdoor fire pit, on-site dining, and books tucked into nooks and crannies.
Things I adore about Sawmill Creek Resort:
Both pools have a lifeguard on staff the entire time the pools are open
Pools and hot tubs all have handicap assists
Pool cabanas are available on first-come, first serve basis for no extra fee
Multiple dining options. From lighter fare at Mulligans Pub to fine dining at Millers Table
Comfortable beds and rooms
Outdoor firepit with plenty of seating
Seating nooks throughout the resort
Books, books, books tucked in cubbies, displayed on shelves and tables. I love, love all the books throughout the resort.
Free Wi-Fi available throughout the resort
Affordable!
***Pin Why This Is The Year To Visit Sandusky, OH to Pinterest***