You don't have to be a midwesterner to have heard of Sandusky. You don't even have to live within the United States to have at least a vague idea of this town. The Roller Coaster Capital of the World, Cedar Point, is what it's best known for worldwide. But Sandusky isn't all rollercoasters. In fact, it's teeming with good eats and great entertainment and this year they are celebrating their Bicentennial in a BIG way. 
In fact, the celebration is so big it required it's own website. Now, that is a way to party! I'm sharing the things that I absolutely do not want you to miss and why this is the year to visit Sandusky.
MUST NOT MISS SANDUSKY!
Festival of Sail: During the week of July 12-15, Lake Erie will be littered with some of the "grandest ships of yore." You'll have the opportunity to admire, take tours, and even set sail on these magnificent ships. You'll also find various vendors, music, and entertainers along the shores of Lake Erie. Plus, the World's Largest Rubber Duck  will be floating about the lake and is absolutely a must-see!
Paddle & Climb: It's so much more than a sporting goods store. Paddle & Climb is all about an active lifestyle. Conveniently located right along Sandusky Bay, you can rent kayaks or standup paddle boards to enjoy out on the water. Or you can strap on a harness and climb their 35 foot indoor rock climbing wall.
Segway Tour: Take in all that Historic Downtown Sandusky has to offer comfortably atop a personal transporter. These guided tours are typically 2 hours long, taking you all through the city and coastal bay area, and through parks and bike paths. You'll learn all about the history that made Sandusky what it is today.
The Sandusky State Theatre: This beautiful, historical landmark holds shows and special events all year long. You'll be able to enjoy all sorts of entertainment from youth productions, to a symphony, to classic movie showings. The State Theatre also offers a children's educational series and workshops that invest in the next generation. FYI: The theater is reportedly haunted making it one of my favorite places to visit 🙂 
Sunset Cruise: Hop aboard the Goodtime I cruise ship for a beautiful, 2 hour trip around Lake Erie at sunset. There's nothing quite like a midwest sunset! While soaking up the stunning views, enjoy light entertainment and Happy Hour specials.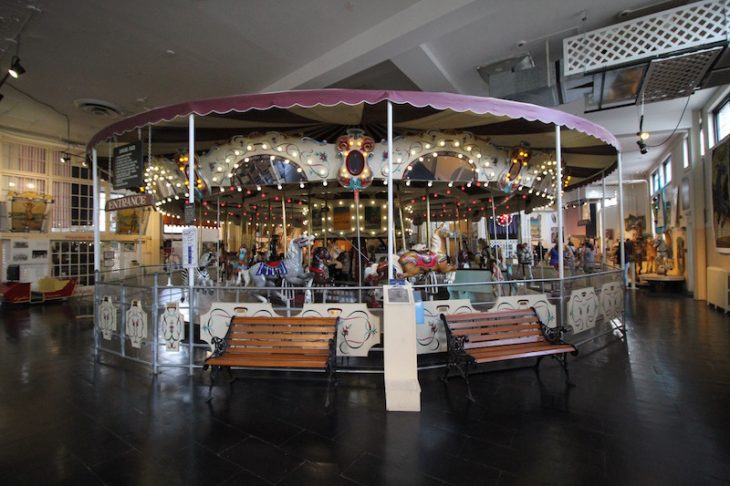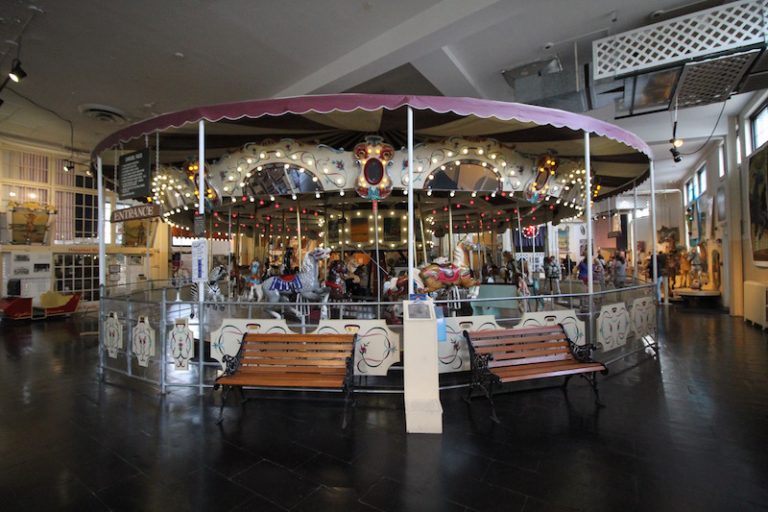 Museums: Sandusky boasts several unique museums that you simply can't find the likes of anywhere else. A couple that you cannot leave Sandusky without visiting are:
Merry-Go-Round Museum

: Learn all about the art and history of the carousel, and step back into childhood by climbing onto the beautifully restored Allan Herschel Carousel. Feast your eyes on intricately carved "painted ponies," and don't miss out on the opportunity to watch one of the master carvers bring one of these beautiful pieces of historical art back to life. Oh, and while you're there, ask about the paranormal activity rumored to take place within the walls of this former Sandusky post office turned museum!

Maritime Museum of Sandusky

: Right across from the Battery Park Marina is a perfect place to learn all about the rich maritime history of Sandusky. You'll travel back in time to the early days of boating, fishing, and shipping on Lake Erie through several interactive exhibits.

You'll also learn about a variety of topics closely related to maritime history including Sandusky's connection to the Underground Railroad and everything there is to know about wetlands. On your way out, be sure to step foot on one of the many vessels on display.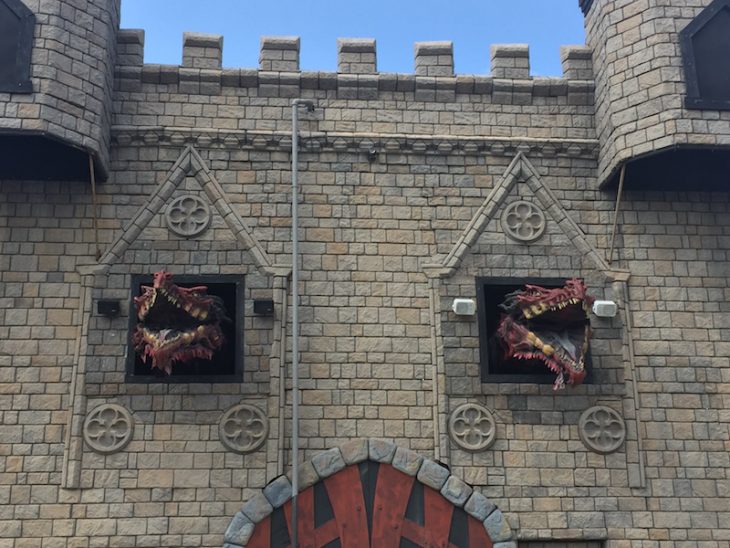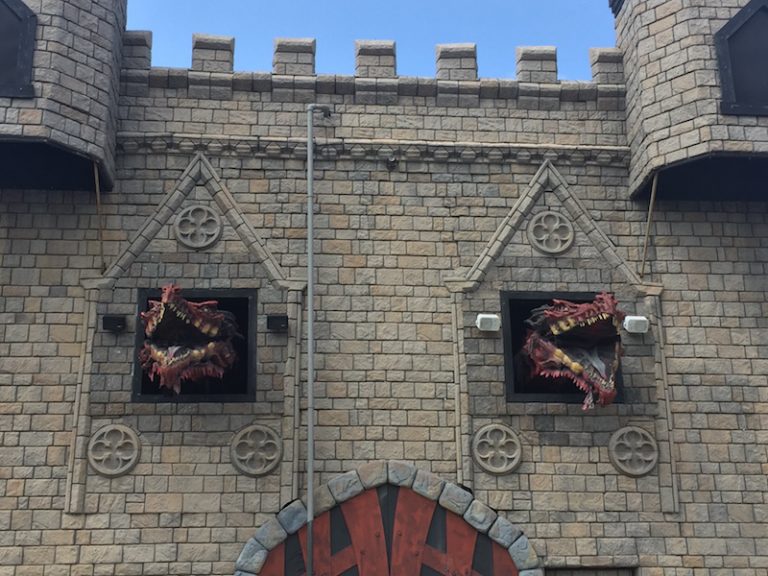 Ghostly Manor Thrill Center: What started as a haunted house has now become an entertainment center that literally has something for everyone, including mini golf, roller skating, an arcade, bounce houses, a jungle gym and more! All year long you can enjoy being scared half to death walking through the featured haunted house, or test your bravery in the 4D Motion Theater. This place holds all the thrill you can imagine in one huge, dragon-laden castle! It's really no wonder it was featured on The Travel Channel's "Best Places I've Ever Been" series.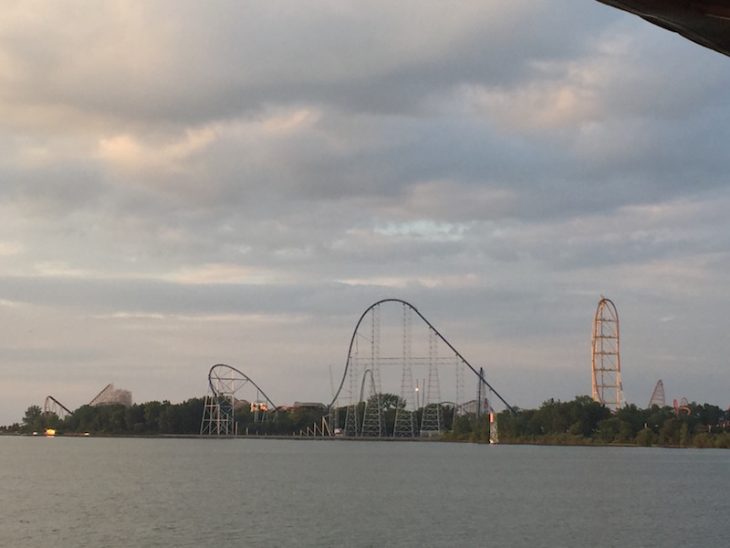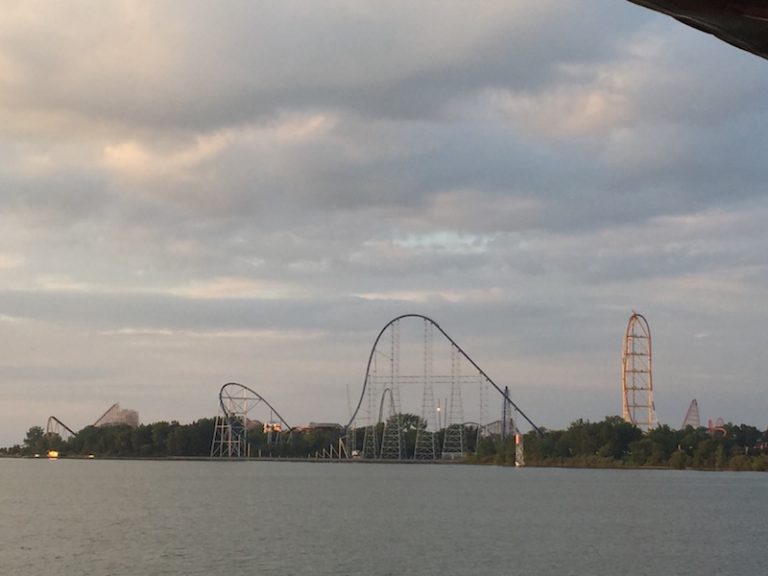 Cedar Point: What is a trip to Sandusky, Ohio without a day or two (or three!) spent at one of the biggest and most thrilling amusement parks in the world? Cedar Point has 18 world-class roller coasters that are so diverse, you'll never want to leave. The Roller Coaster Capital of the World is so much more than just amazing, unforgettable rollercoasters, though! There's carnival-type rides, family rides, kids rides, special events, shows, and even dinosaurs! To cool off, visit the Cedar Point Shores Water Park for even more thrills or spend the day at Cedar Point beach, lounging in the pool or jet skiing on Lake Erie. Yep, one day at Cedar Point just won't be enough!
Vogontz Bike Share: Download the Donkey Republic mobile app, park the car and grab a bike to explore Sandusky at a slower pace. Check out the Sandusky Bay Pathway that provides direct access and waterfront views to the city of Sandusky's coast throughout the downtown area. So much fun and better than sitting in the car. 🚴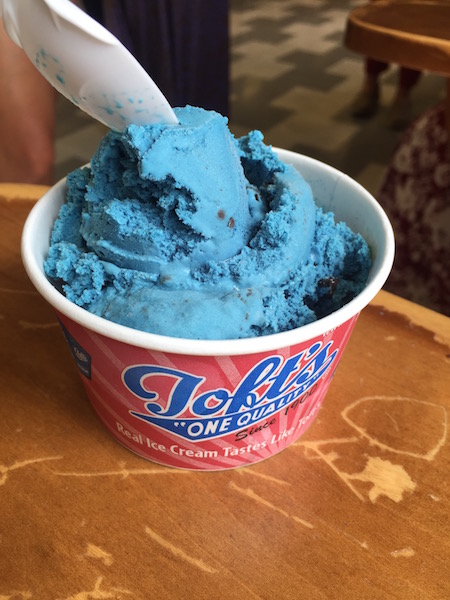 WHERE TO EAT | DRINK IN SANDUSKY
OH Taco 🌮 is located inside the Hotel Kilbourne right in downtown Sandusky. This new-to-the-scene restaurant offers authentic Mexican street tacos and, of course, Ohio craft beers.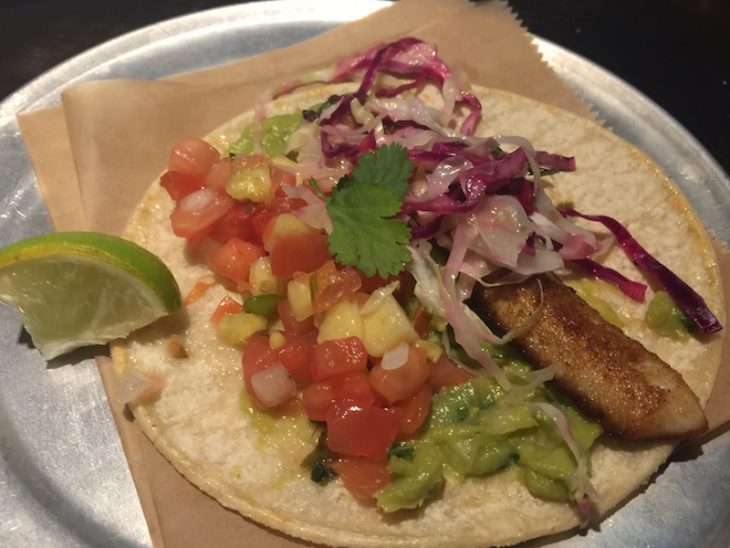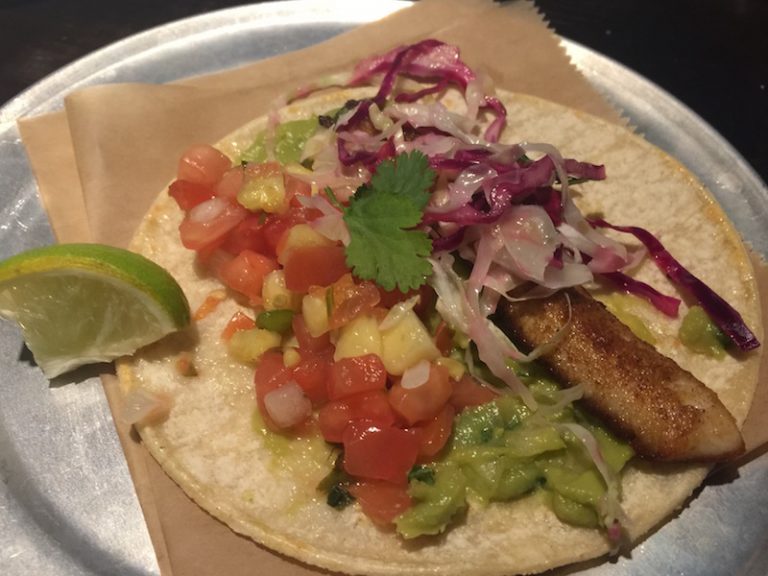 Volstead Bar 🍸 celebrates Sandusky's history by being seriously the best speakeasy. I thoroughly enjoyed my all-time favorite Whiskey Sour inside this fascinating building full of historical Sandusky lore.
Head on over to Small City Taphouse 🍺 for Asian cuisine complimented by a huge selection of beers. Choose from 60 different beers on tap and more than 300 bottles. I recommend the sushi!
Soak in the Sandusky Bay view while feasting on burgers or fish tacos at the Dockside Cafe. 🍔 The outdoor-only seating allows you to savor a nice, cold drink while enjoying live music and a stunning sunset across the Bay.
Boom Town Coffee ☕ is the new coffee hot spot in Downtown. Coffee lovers will find all their favorites and more here. Choose from a variety of breakfast and lunch items to go along with your hot cup of joe, and enjoy it all in the mezzanine.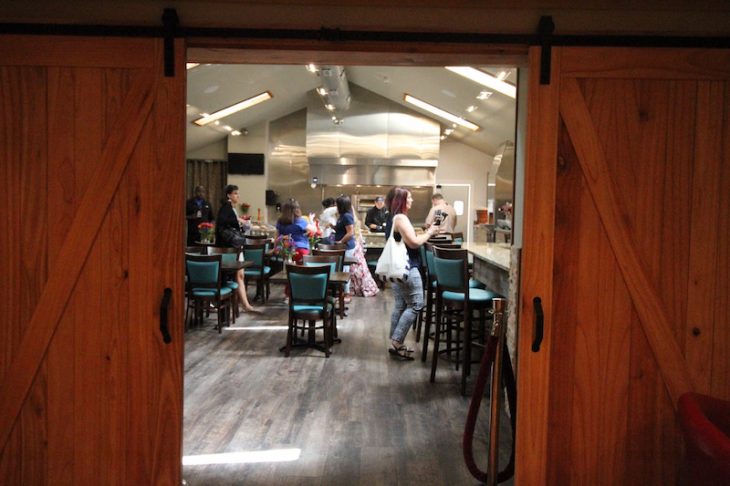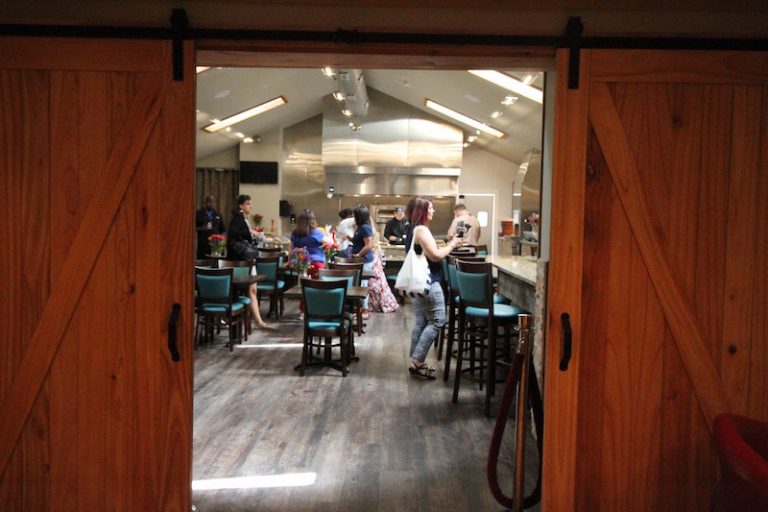 Firelands Winery 🍷 produces high-quality wines using locally grown grapes. Take a tour of the winery where you will have a balcony view to all of the inner workings. Tastings are included, of course!
Toft Dairy 🍦 is Ohio's oldest dairy. Inside the 76,000 square foot facility is the famous Toft's Ice Cream Parlor. You'll find more than 70 flavors of ice cream and yogurt all made with Toft's own milk sourced from local farms. It's definitely worth stopping by for a cone full of delicious, or even a pint to take back to your hotel. "Because real ice cream tastes like Toft's." 
Moseley's Public House 🍹 is also located in Hotel Kilbourne but it can be accessed from the lobby or right from the lake. Grab your signature cocktail or ice cold beer and head to the roof for more stunning views of Lake Erie and the rollercoasters of Cedar Point against the horizon.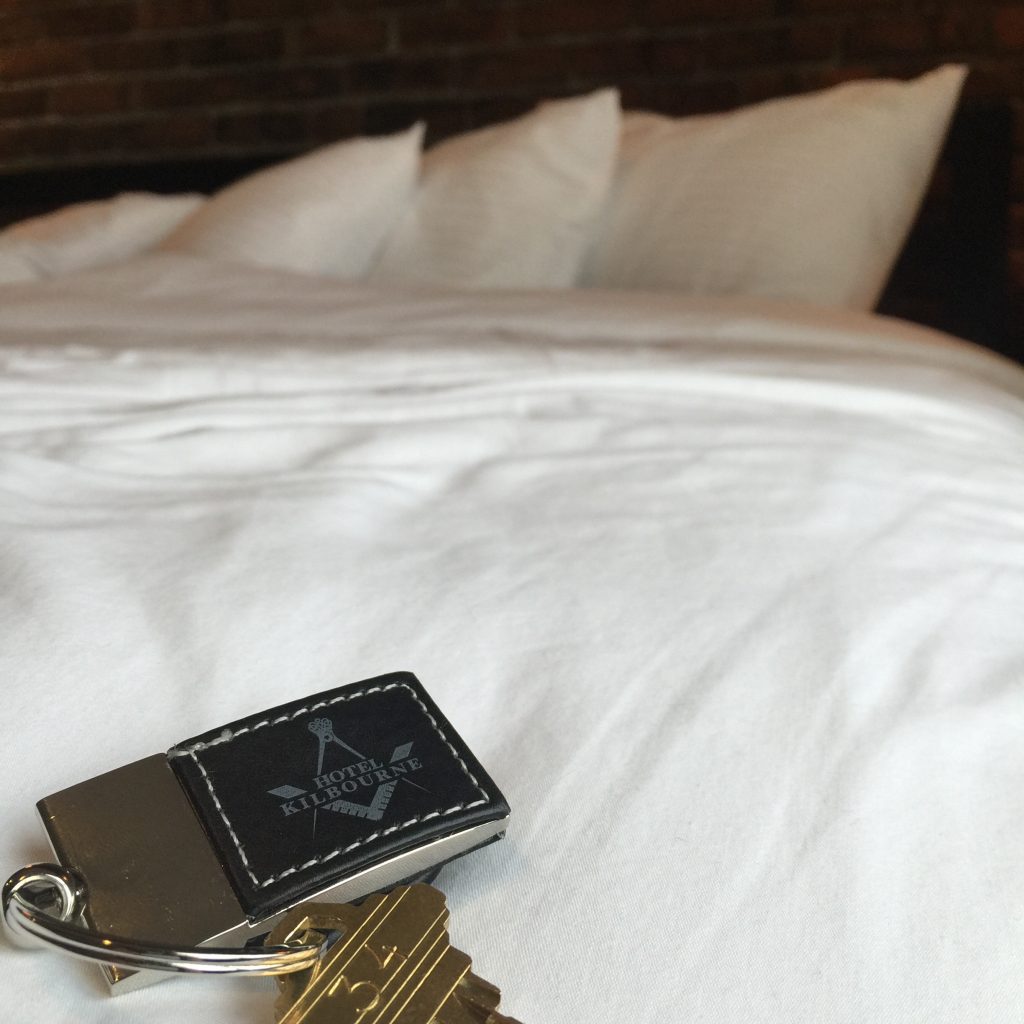 WHERE TO STAY IN SANDUSKY
Hotel Kilbourne, obviously! It's perfectly situation in the heart of Sandusky's entertainment scene and right on the waterfront. Luxury and convenience all wrapped up in one relaxing place to stay.
I have the inside scoop that there is going to be a pretty fantastic Air B&B in the upper level of Paddle & Climb. Be sure to keep an eye on their website to book the room as soon as it becomes available.
Coupling Reserve Metropark: For something a little different that leans towards the camping end of accommodations check out the Caboose lodging at Coupling Reserve Metropark just a bit outside of Sandusky.
So many more articles about Sandusky can be found here: https://www.justshortofcrazy.com/discover-lake-erie-shores-and-islands/
See, Sandusky has SO MUCH to offer that goes far beyond one of the most famous amusement parks in the world. But Cedar Point is pretty fantastic, too!
***Pin Why This Is The Year To Visit Sandusky, OH to Pinterest***