Leaving Michigan behind I exit the highway and take rural roads towards Sandusky. It's a slower pace, but I'm driving the sporty Hyundai Volster and I'm in no hurry to end my road trip. Passing by farms and fields I eventually make my way into Sandusky, Ohio's historic waterfront district to find the Hotel Kilbourne.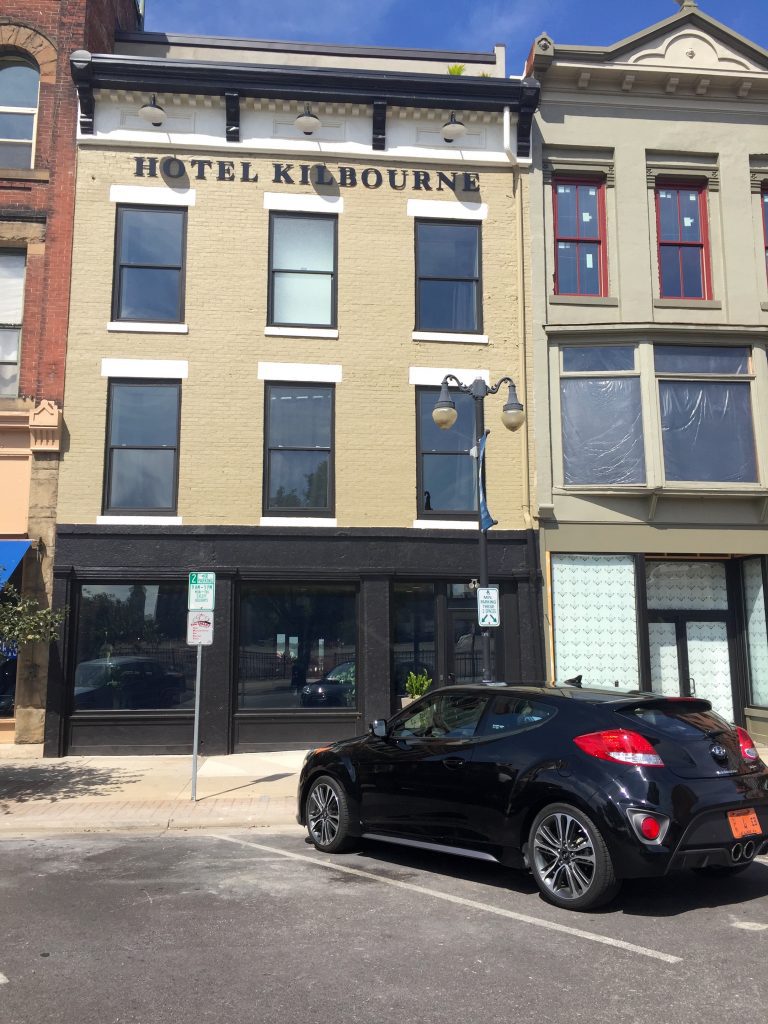 Newly opened, the Hotel Kilbourne is the result of a 2 year project by it's owners. During that time they took two vacant, run down buildings and created Sandusky's first boutique and only downtown hotel with the only rooftop bar in the area.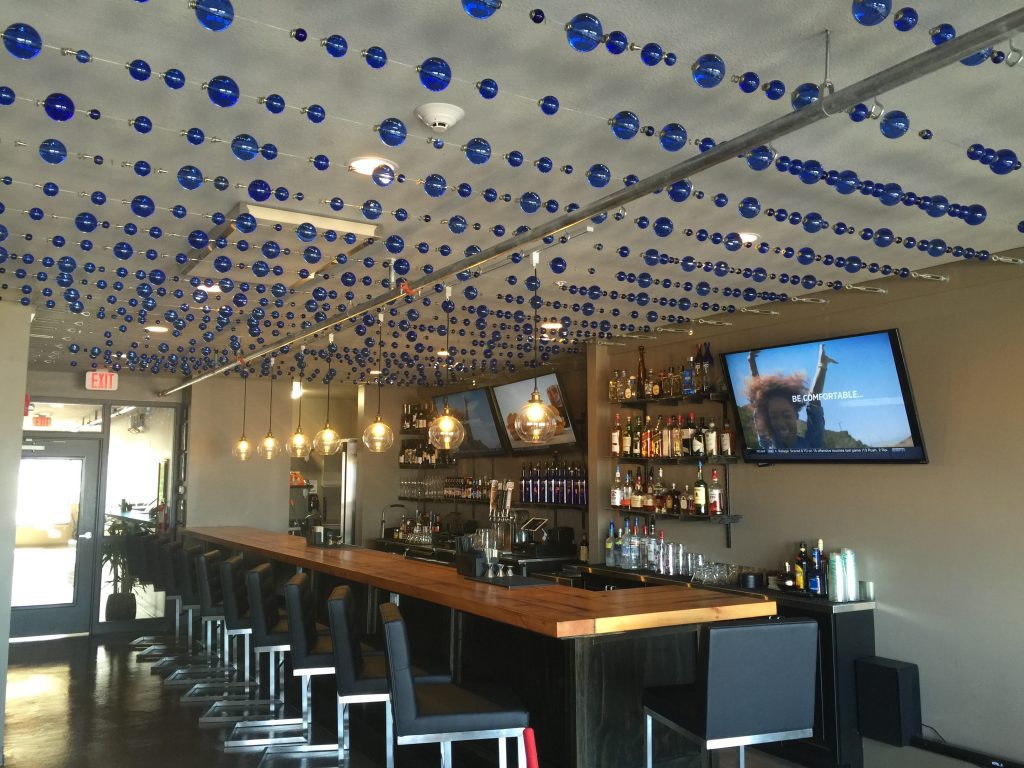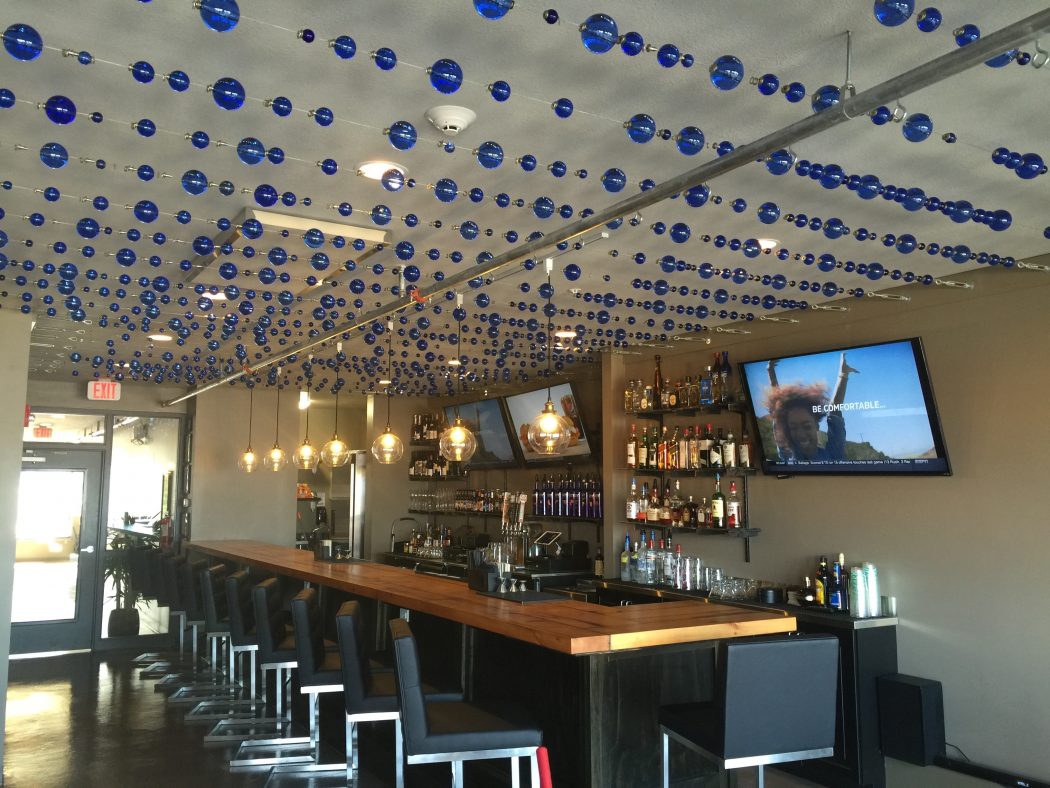 Entering the hotel I'm immediately pleased by the the intimate lobby area. It's a cozy space with soothing colors and exactly what I expect from a boutique hotel. I spend a lot of time in hotels and I definitely have an opinion of what is acceptable and what isn't (Alan says I'm spoiled, he could be right) and Hotel Kilbourne comes in with very high points for presentation, a welcoming atmosphere and comfort.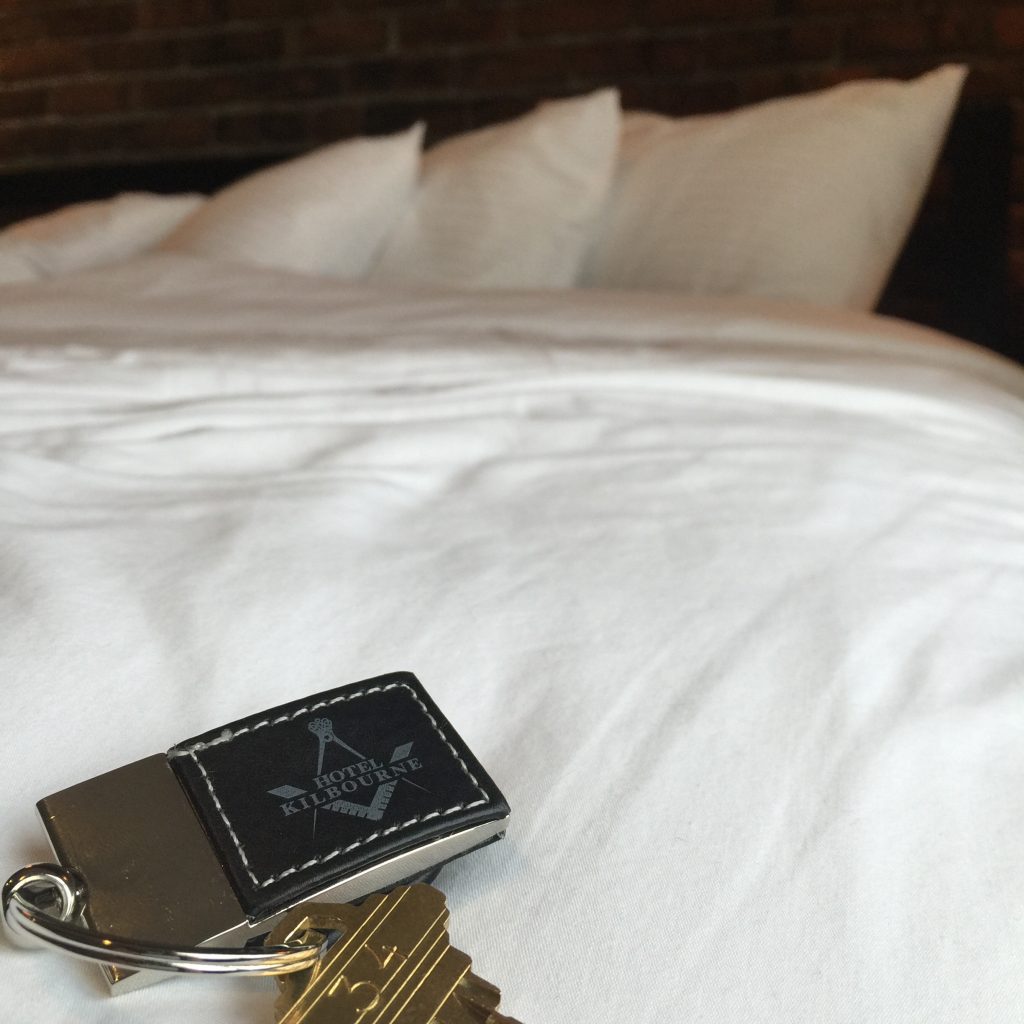 The Hotel Kilbourne has four levels. The main with lobby and bar, the second floor with four guest rooms, the third floor with four guest rooms and the fourth floor that offers the rooftop bar and the penthouse. Only four levels means it's easy to use the stairs to get to my room on the third, the bar on four and is a nice way to burn off a few calories from many of the delicious dining choices in downtown.
The owners already have plans to expand to offer more rooms, and eventually, food service. In addition to the roof top bar there is also a bar off the lobby that faces the water. I can tell you that both bars, which are open to the public, are a lot of fun to visit and both offer fantastic views and drinks.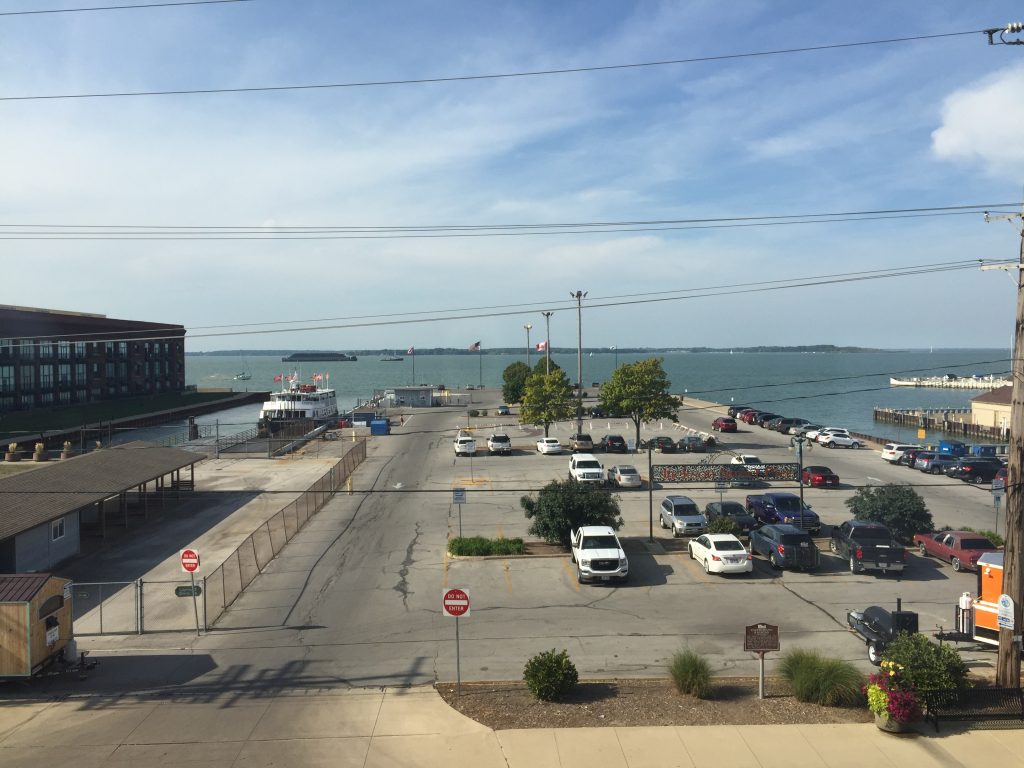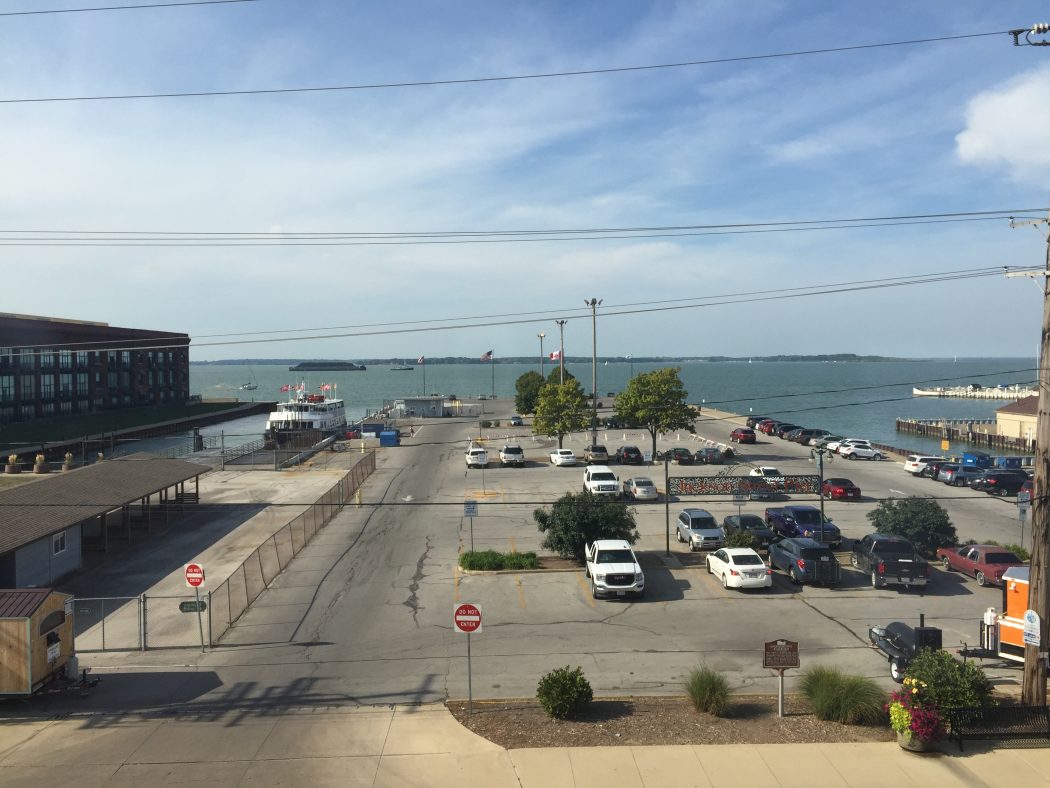 After check in I make my way upstairs to my room for the next two nights. Walking in I immediately notice the exposed brick wall and steel bean which I love and gives the room a very urban vibe. Two king beds and there is still plenty of room available to walk around the room. The massive bathroom adds to the overall open feel of the space and comes complete with a walk-in shower, luxury soaps, and soft towels.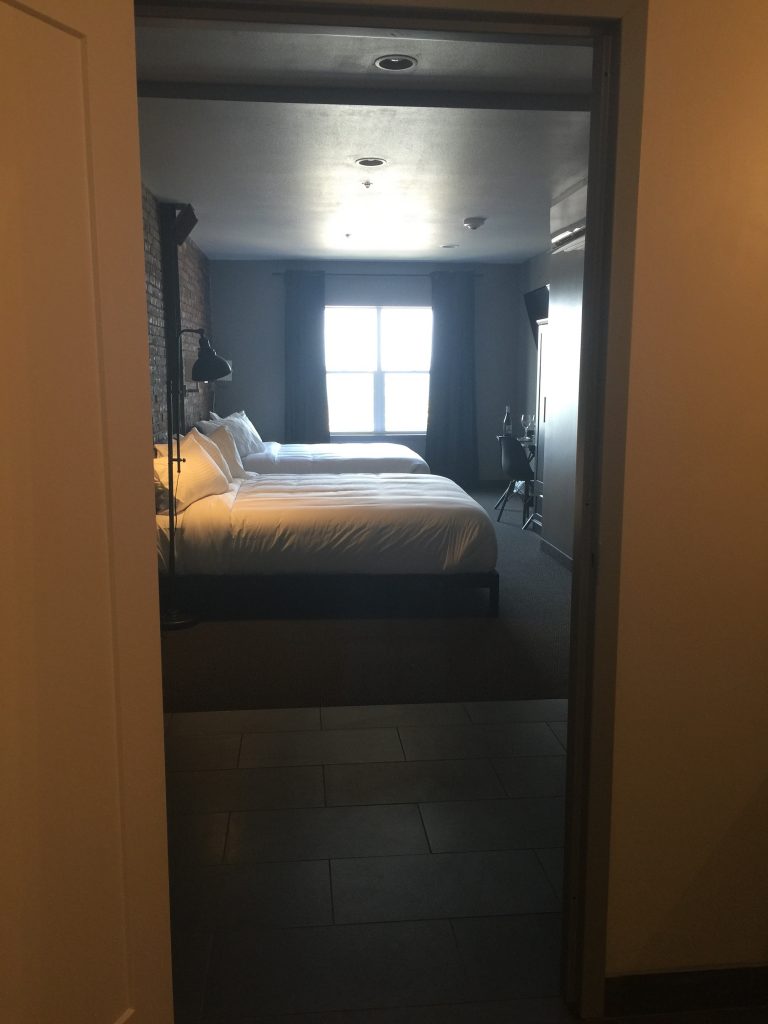 It looks beautiful, but the real test will be how well I sleep. The room is located directly under the rooftop bar and I was informed that it might be a little loud until the bar shuts down at 11p.m. I'm usually a pretty sound sleeper that can sleep anywhere, anytime so I wasn't too concerned. I actually thought I would be upstairs closing the bar down, but after a day of travel I turn in earlier than anticipated. There was a bit of noise, but nothing annoying or obnoxious. I simply turned the tv on low and it created enough white noise to drown out the other sounds. I was asleep within minutes and slept very well snuggled in the luxurious bedding. I'll tell you this, Hotel Kilbourne has not spared one expense to make sure their guests are completely comfortable and have the best of the best.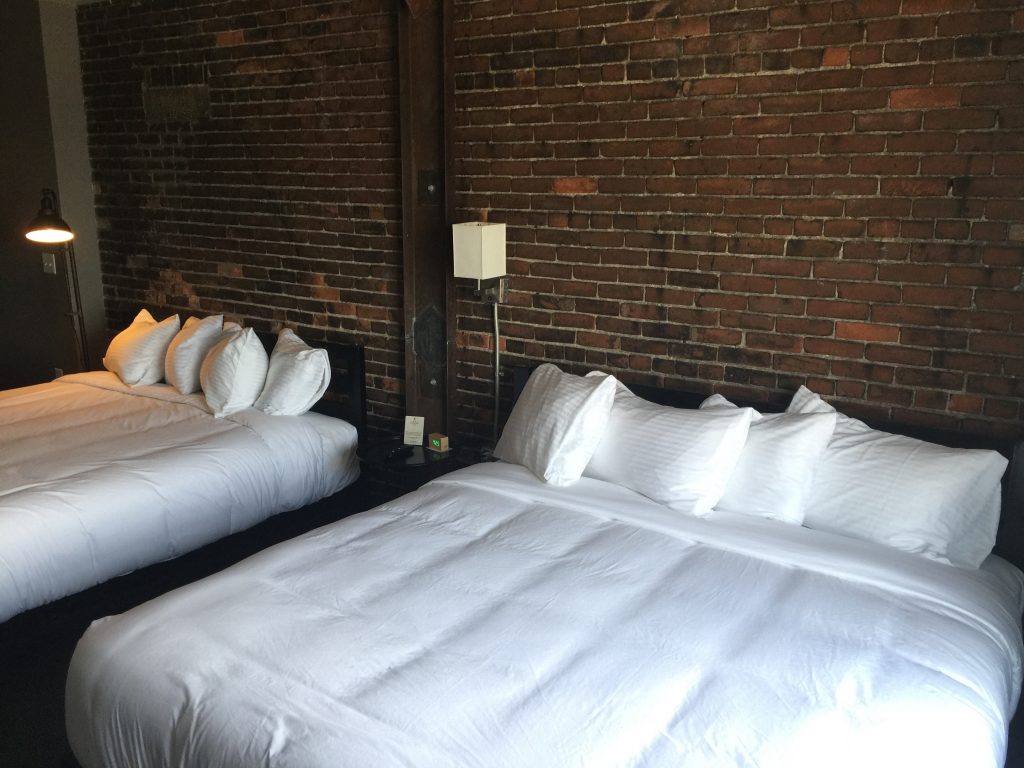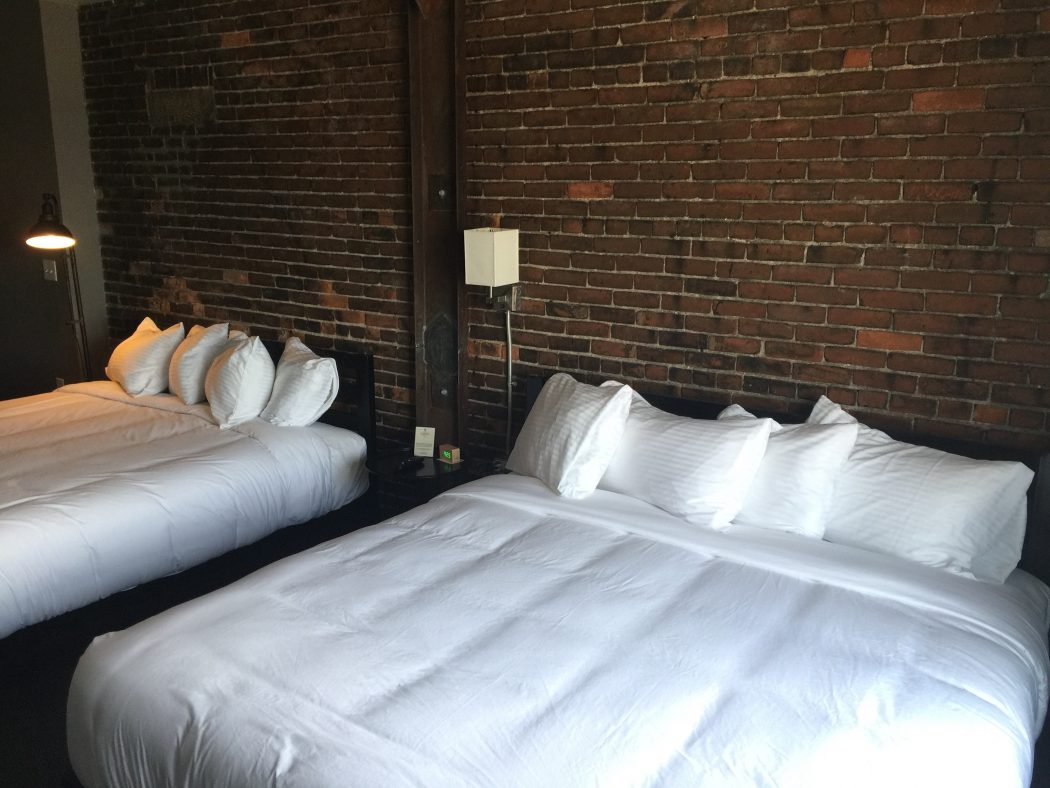 After two nights at the hotel I'm not ready to leave and wish my scheduled allowed me to stay longer, but I guess Alan would like me to come home for a visit before my next adventure.
Packing up the Volster I'm back on the road towards Michigan with lovely memories of my stay at Hotel Kilbourne.
IMPORTANT INFORMATION ABOUT HOTEL KILBOURNE
Rooms start at $165/night. Reservations required by emailing [email protected] or calling 844.373.2223
While you are in the area you absolutely MUST visit the Volstead Bar, look for a green door, check the lights above the door (if green lights you are a go, if red the bar is full & you need to wait for someone to leave) and be prepared to enter a modern day speakeasy. Small, intimate seating area with the best cocktails in Sandusky (according to me). By pass the menu and just order the whiskey sour (hopefully Julie will be your mixologist during your visit, she can make one hella good whiskey sour).
I'd like to thank Hotel Kilbourne for hosting my stay. All thoughts and opinions are my own.
***PIN HOTEL KILBOURNE TO PINTEREST***