Growing up in Michigan I had the opportunity to visit Cedar Point a lot in my youth. Every year our church youth group would visit the park and occasionally our family would make the trek to Ohio.
It has been 20+ years since I've been to Cedar Point, but it was exactly how I remembered.


Cedar Point is the second oldest amusement park in the United States dating back to before 1870.
It is nestled on a small island in Lake Erie just off the shore of Sandusky, OH.
In 1870 a ferry would have to take you to Cedar Point, but now it is accessible by bridge.
Where Does Cedar Point Rank In The World For Amusement Parks
Cedar Point is the 6th best rated amusement park on the planet and is most noted for the number of insane coasters.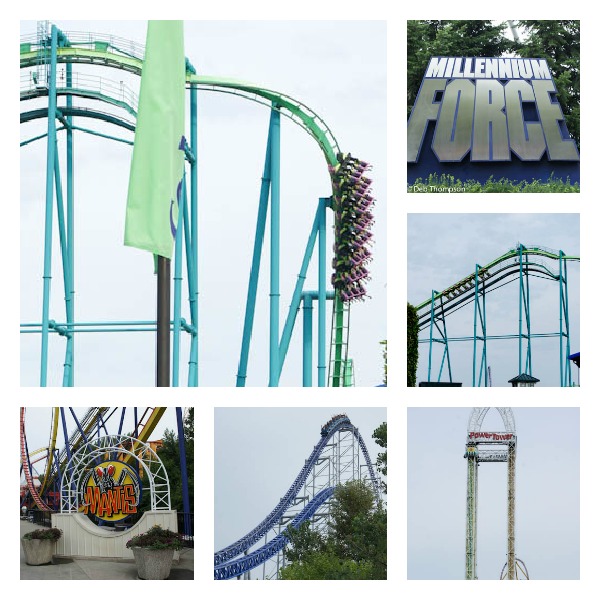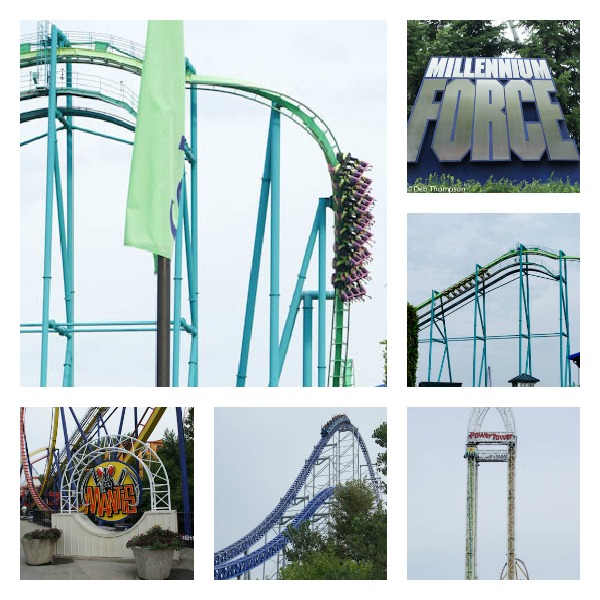 Coasters I will never ride.
Roller Coasters at Cedar Point
There are 18 world-class roller coasters at this park in the midwest.
Top Thrill Dragster is 420 feet tall and goes 120-mph making it the 3rd tallest and fastest roller coaster in the world.
There is also the Millennium Force which is 310 feet tall and goes 93-mph.
Those are some fast coasters. I would like to drive that fast, but don't have much desire to be in a coaster going that fast.
My friends assure me it is a great time!
I don't ride coasters, but it is fun to wander around the park and watch the insanity of the coasters.
People love them and will stand in line for hours for the opportunity to ride them.
Attractions and Rides for People Who Don't Do Coasters
For non-coaster riders, like us, there are a lot of other rides in the park for you to enjoy.
I keep it really tame and ride things that, generally, don't leave the ground.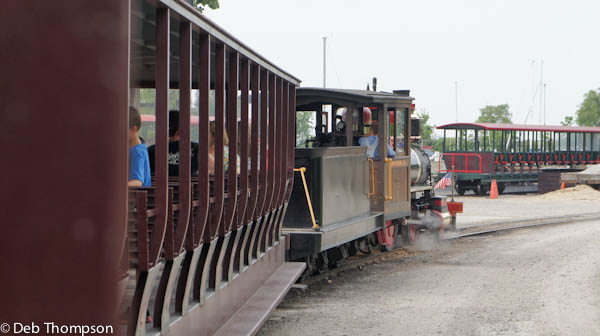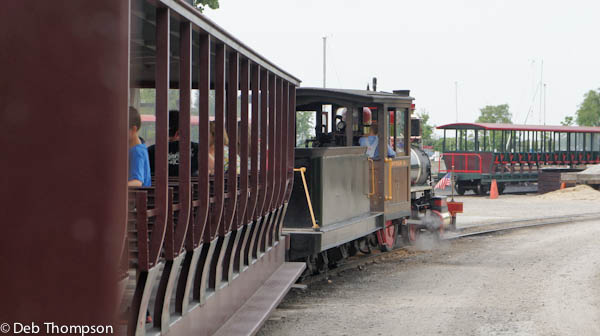 Like the train…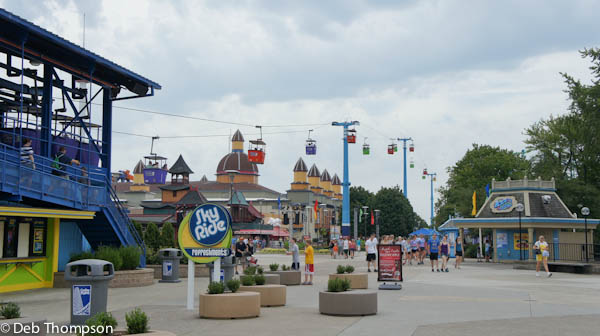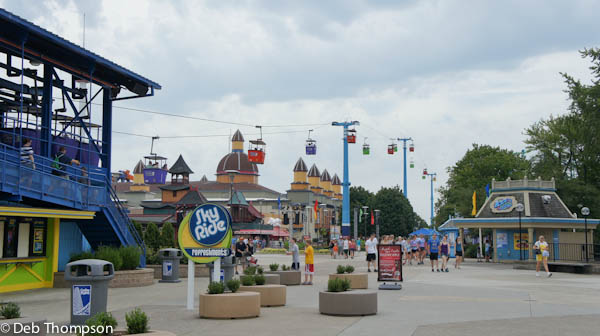 and the Sky Ride (ok, Em & Alan like this one…I'm not a fan)…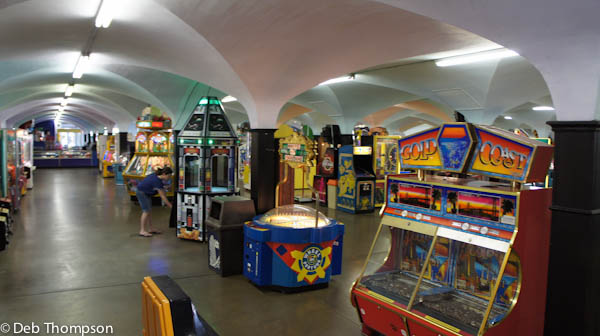 or playing in the arcade…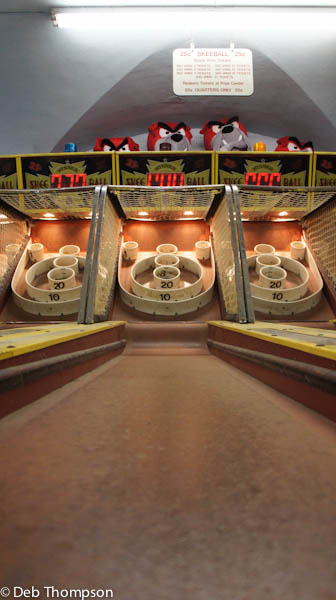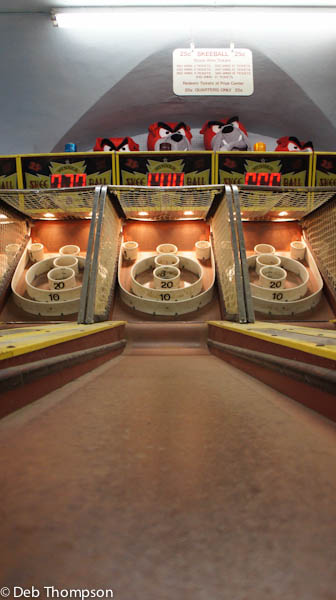 our favorite game is Skeet Ball…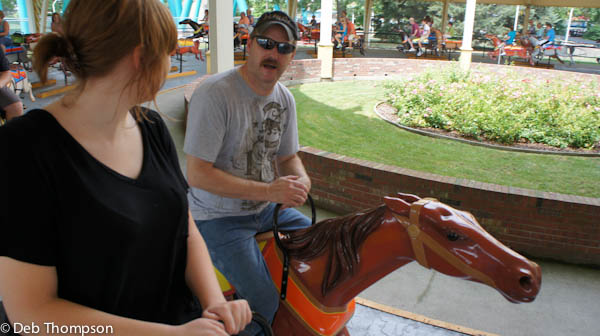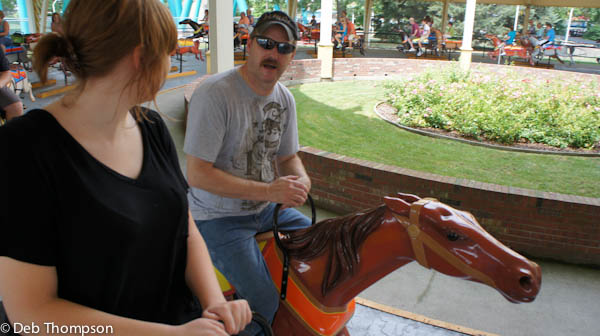 and, of course, going on the racing horse merry-go-round.
What To Eat At Cedar Point
There are lots of food options.
Panda Express, Johnny Rockets, Melt, and Starbucks are some of the well-known eateries.
In addition, there are kiosks and restaurants you can dine at. We indulged in some delicious pretzels.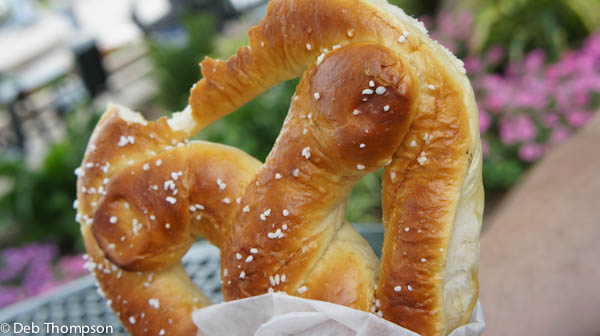 There are also some great shows and even a fun Snoopy show.
Quite honestly there is something for everyone here, whether you love coasters or just want to see a couple great shows, this is a great place to spend a day.


Know Before You Go
Find Cedar Point online here.
Ticket prices start at $49.99 online.
Hours: 10 a.m. – 10 p.m. (hours change seasonally, check the site to confirm)
Location: One Cedar Point Drive Sandusky, OH 44870
Pin To Pinterest