We've all heard of the beer crawls and wine crawls that take you from place to place to sample the goods. However, have you ever heard of a Christmas Cookie Tour that takes you from splendidly holiday-decorated West Michigan B&B to another with cookies along the way?
I mean, seriously, mark me as a go!! This is legit one of the best food crawls or tours I've heard about recently which is why I have to share it with you.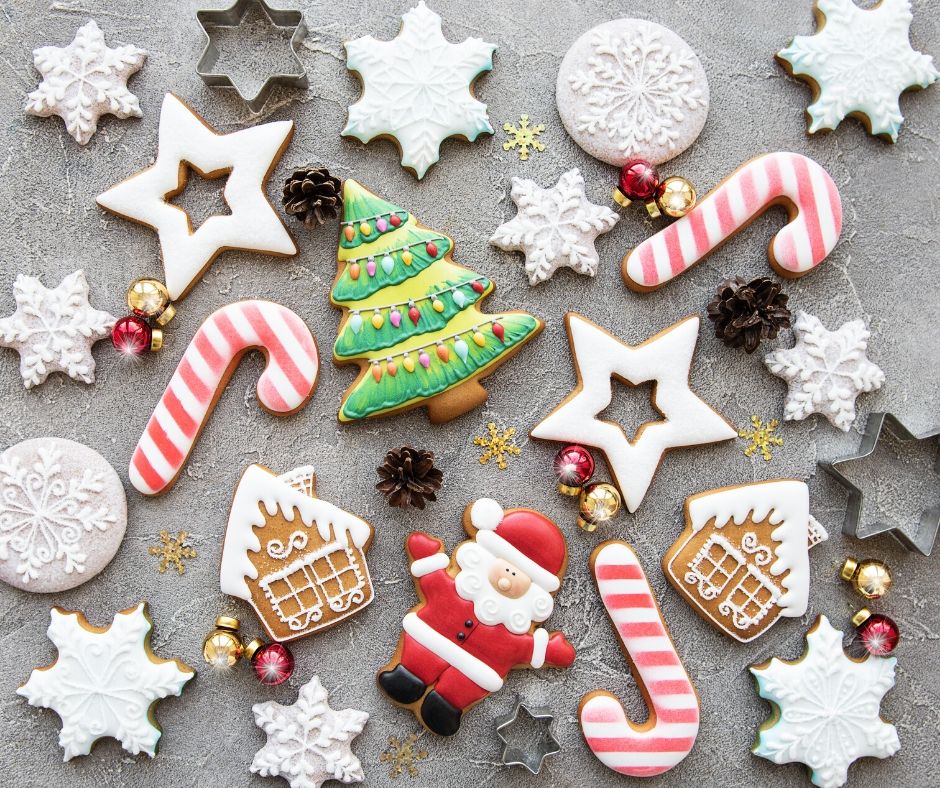 West Michigan Christmas Cookie Tour – What To Expect
The eight participating B&Bs, stretching from Whitehall to Bear Lake, will be decked out for the holidays and the innkeepers will be ready to provide holiday cookies and cheer.
There will be up to 20 varieties of cookies and you'll enjoy tp to three dozen cookies for tasting and taking home to share with family and friends.
SCORE! You can host a holiday party and not have to make the cookies. Gotta love that!
In addition to the cookies, you'll receive a recipe card. Especially helpful when you find the perfect cookie you'll just have to make again.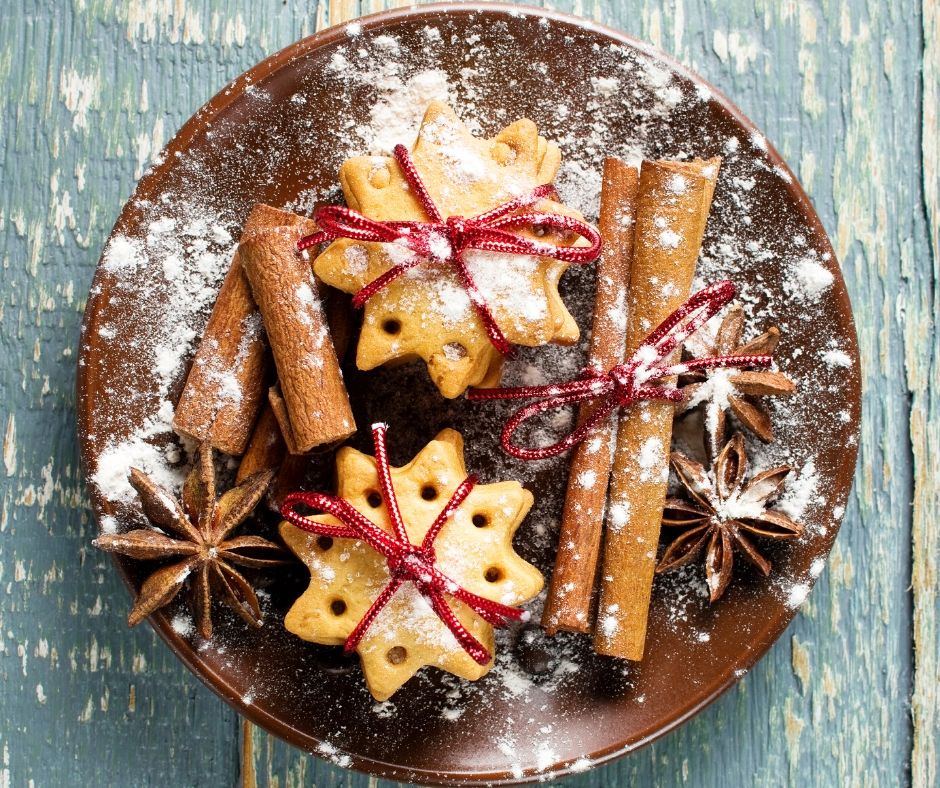 Plus, you'll be immersed in holiday decor ideas. I love seeing how others decorate for the season. I think I love it so much because we haven't decorated for Christmas since the kids moved out.
Maybe this will be the inspiration I need to make it happen this year.
In addition to holiday inspiration and delightful cookies, some of the B&Bs will include pop-up shops from area artisans and merchants so you can complete some of your Holiday shopping along the way. Talk about a perfect weekend.
The pop-ups will include items ranging from honey and syrup, coffee and tea, to paintings, jewelry, specialty soaps and lotions.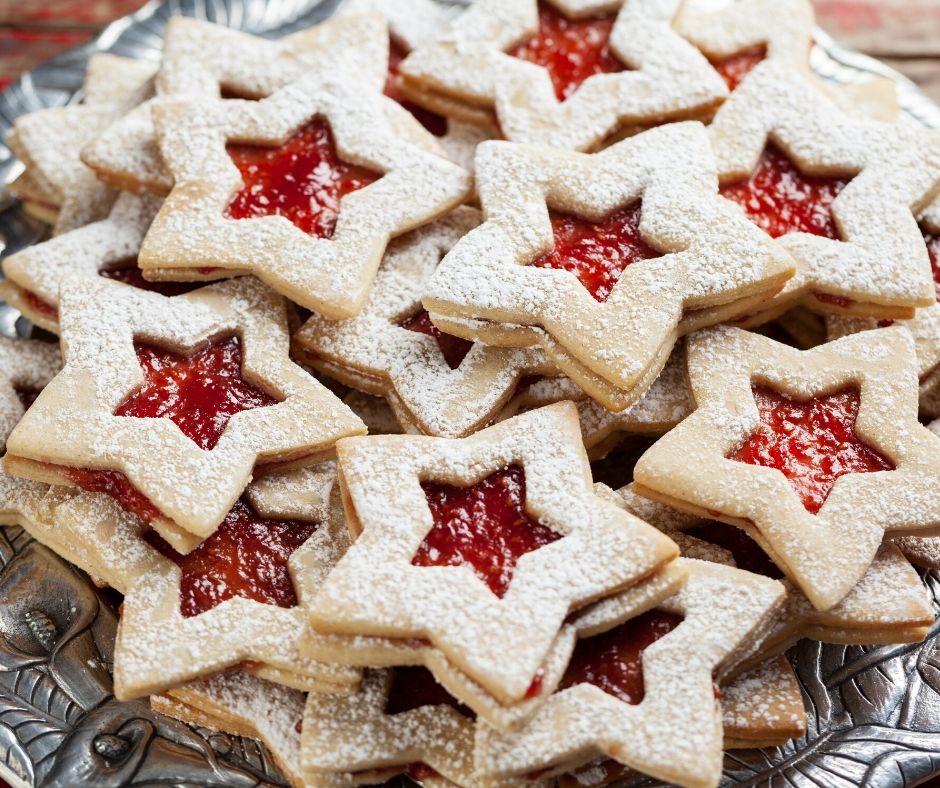 West Michigan Christmas Cookie Tour – Tickets
If you want to enjoy the West Michigan Christmas Cookie Tour to its absolute fullest, book a 2-night VIP ticket package with one of the participating inns.
The packages will vary by B&B, but all will include two Christmas Cookie Tour tickets, collector recipe card from each inn, a keepsake ornament AND a chance to win a $250 gift certificate for a future getaway.
If you don't want to spend the night you can still enjoy the cookie tour. Tickets for the tour only will go on sale on Sunday, December 1 on Eventbrite. Buy your tickets here!!
Note, that if you buy a Friday night ticket, that same ticket will allow you to enjoy the tour on Saturday as well. You don't need to purchase a ticket for each day of the same weekend.
Tour only tickets are $35 per person.
Is the West Michigan Christmas Cookie Tour Kid Friendly?
The tour is open to kids 12 and older (ticket required), although I really think this a great adult-only tradition to start with your significant other and/or friends.
I think most kids would rather enjoy all the cookies their parents bring home. Plus, it's a great holiday "date" for the adults.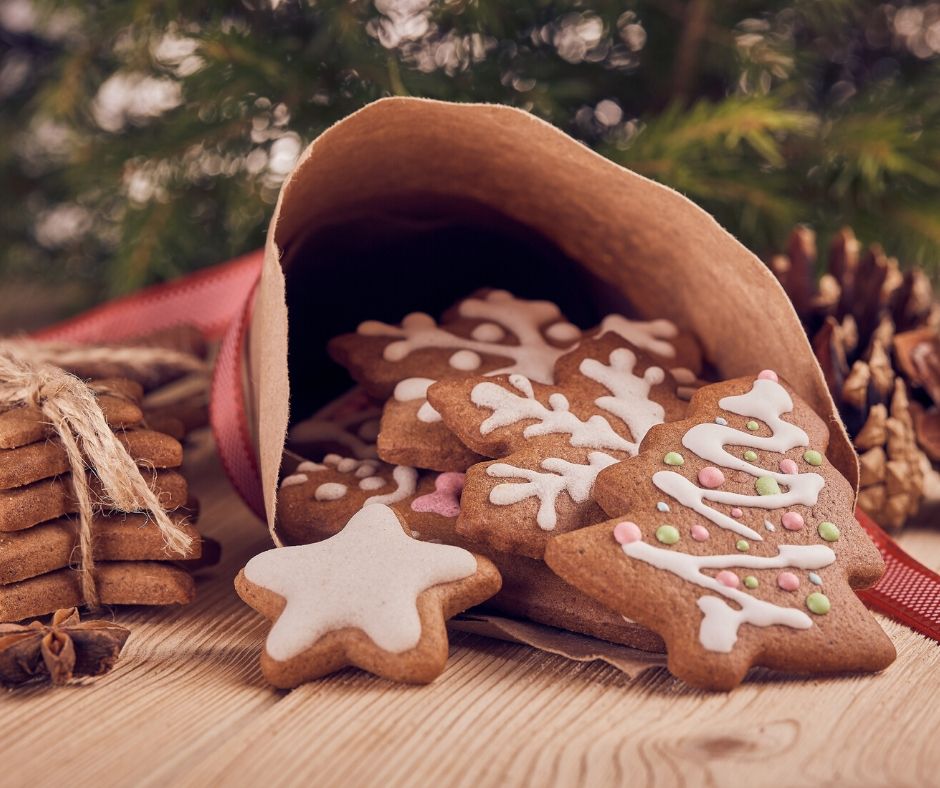 West Michigan Christmas Cookie Tour – Dates & Times
The event takes place over the first two weekends in December.
In 2019 the dates are:
December 6 & 7
December 13 & 14
Friday Night from 6-9p
Saturday Afternoon from 1-6p
2019 Participating West Michigan B&Bs
Whitehall, MI
Lewis House Bed & Breakfast (first weekend)
White Swan Inn Bed & Breakfast
Ludington, MI
Candlelite Inn Bed & Breakfast
Ludington House Bed & Breakfast
Shining Light Inn Bed & Breakfast
Bear Lake, MI
Bear Lake Inn Bed & Breakfast (first weekend)
Find more information about the Ludington region.
Pin the West Michigan Christmas Cookie Crawl Tour to Pinterest