Thanks to Best Buy for partnering with me on this post.
The all-new Basch counter-depth refrigerator from Best Buy offers a revolutionary FarmFresh System™ that combines four innovative technologies to keep your food fresh up to 3x longer*!
If you are in the market for a new refrigerator this is one worth investigating. My sister recently purchased a historical home. The first thing she and her husband are doing is a complete kitchen makeover.
Everything in the current kitchen is going to go and it's all being replaced. New appliances, cabinets, paint, ceiling, and flooring. It's a big project but it's going to look fantastic when it's done.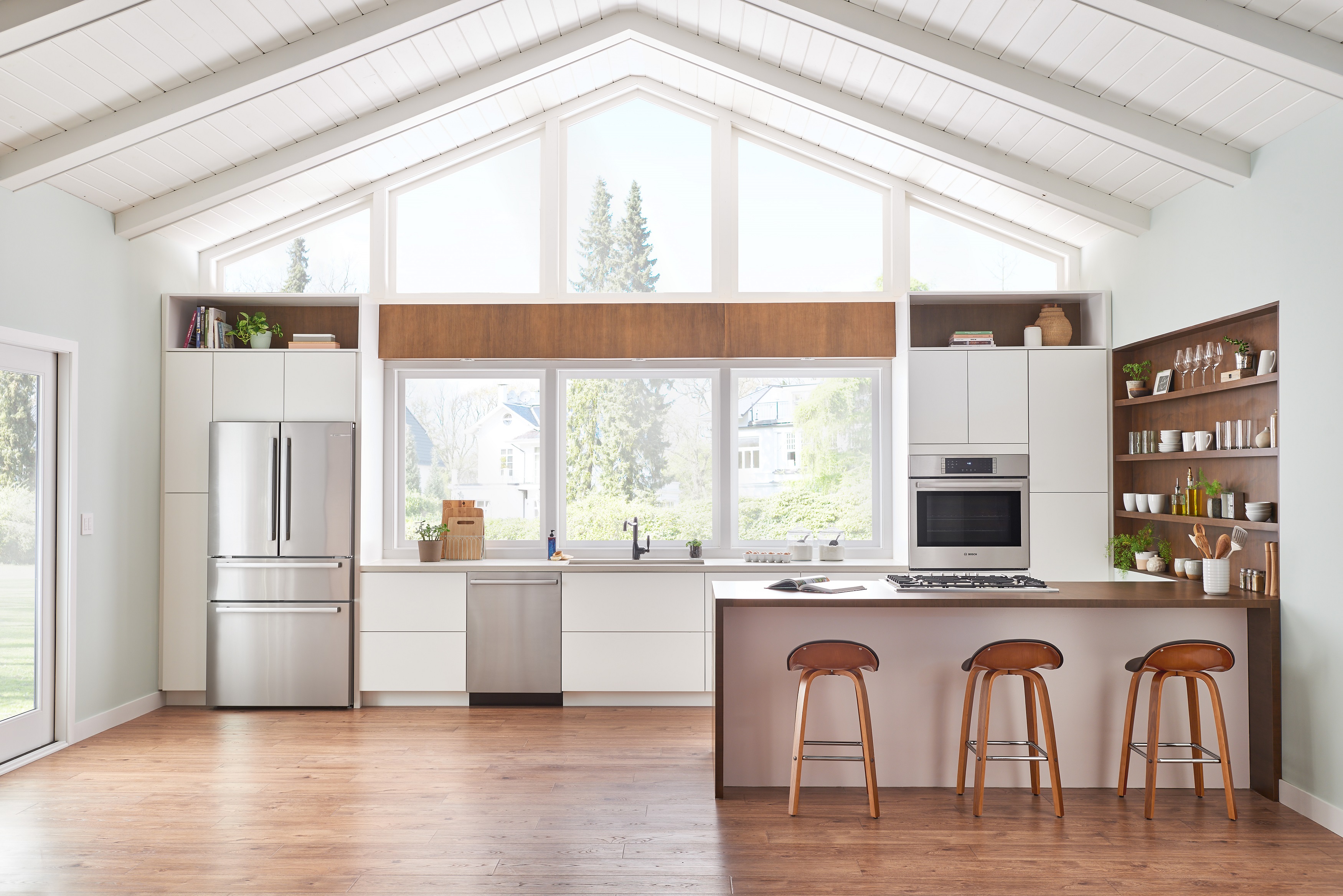 Freestanding Refrigerator with Look of A Built-In
One of their concerns is finding appliances that will work for their lifestyle while fitting into an older kitchen design and counter-depth refrigerators have been a topic of conversation. Talk about perfect timing.
This Bosch freestanding refrigerator is a true counter-depth and sits flush with the countertop. It's hidden hinges and discreet, tucked away feet give a built-in look and feel, but is freestanding. Gotta love that.
Fresher Food
The really cool FarmFresh System™ uses four innovative freshness technologies to keep your food fresher, longer.
The VitaFreshPro™ has preset settings that automatically balances both temperature and humidity. No more guessing if you have the fridge set on the right temp. This smart fridge does the work for you!
It also has FreshProtect™ which is actually this genius way of absorbing naturally occurring ethylene that slows the ripening of your produce to keep it fresher, longer. I hate when my fruits and veggies ripen faster than we can use them. This takes care of that little problem.
There is also an AirFresh® Filter that absorbs tough food odors because sometimes things just get funky in the fridge leaving a less than pleasant smell. The AirFresh Filter eliminates gross odors.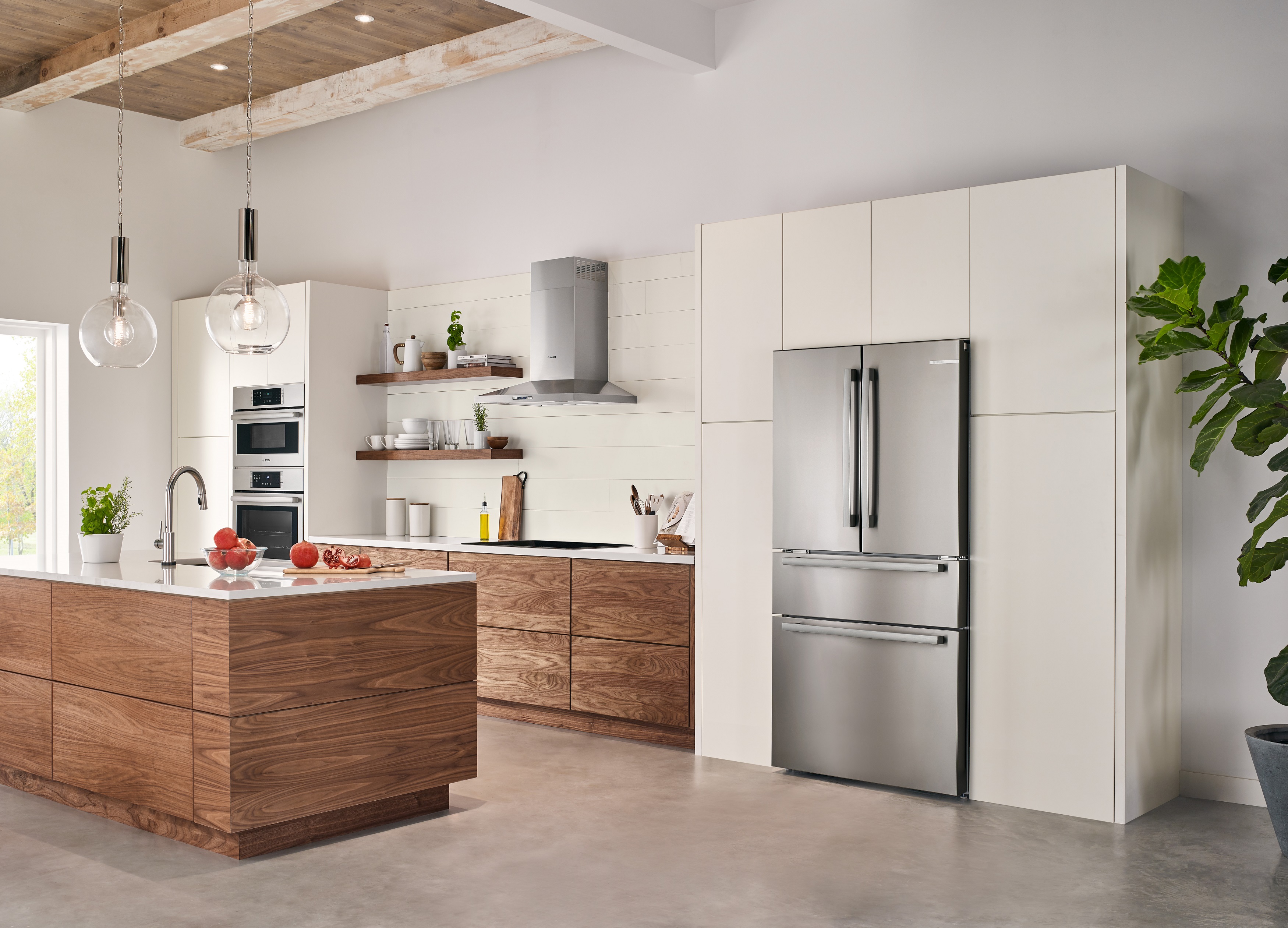 Storage Space
Storage space is always a big concern when buying a new fridge. You want to make sure there is room for the big box of frozen pizza, gallons of milk and water, and all the snacks for lunches.
You don't have to worry about this with the Bosch fridge. There is 21 cubic feet of storage space with flexible storage features like the FlexBar™, removable shelves, and door bins.
The FlexBar can be used to store wine bottles, condiment jars, eggs and more. <<—AWESOME
Plus, both sets of doors have three wide gallon door bins that can accommodate two large side-by-side gallon containers each. Milk on one side, water on another.
The freezer drawer system has a three-tier layer that creates extra storage for all your frozen items.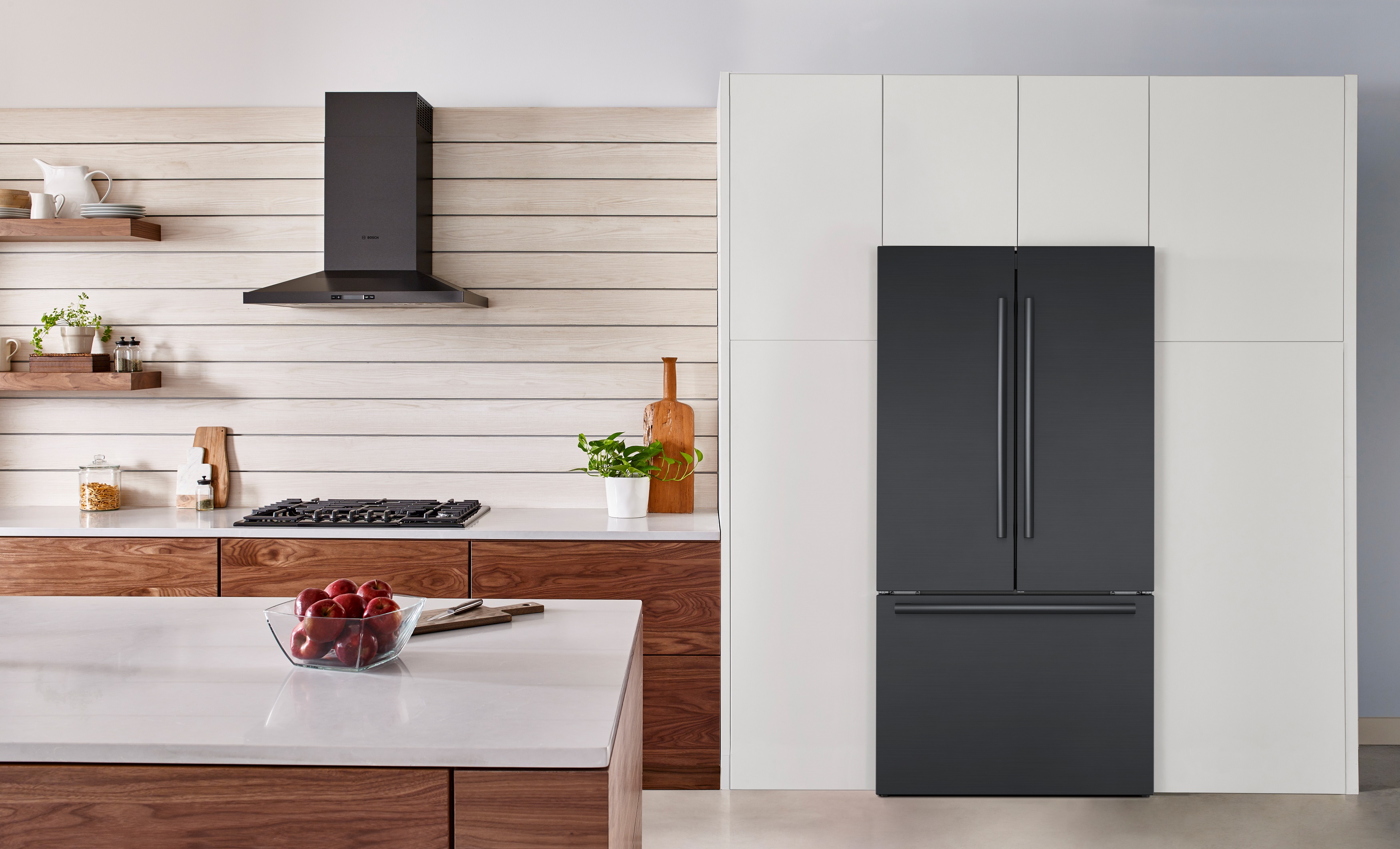 Fresh, Clean Water
No more water bottles needed with the Bosch UltraClarityPro™ water filter which reduces >99.9% of sediments that may be found in your water, including harsh elements like chlorine and chloramine.
*As compared to a Bosch refrigerator without FarmFresh System™. Results may vary among different foods.