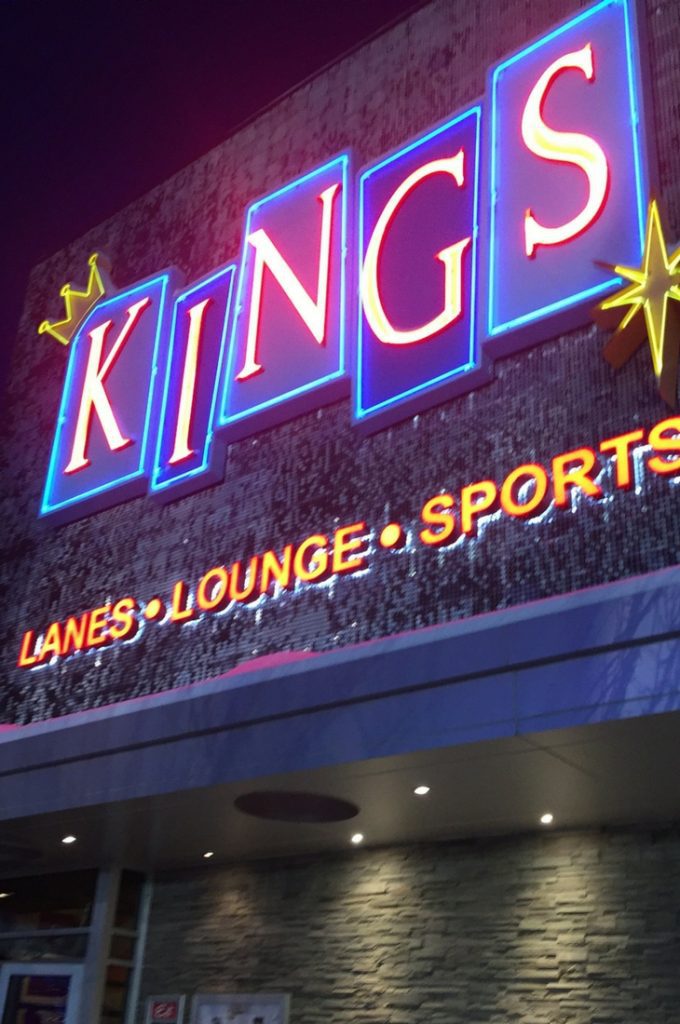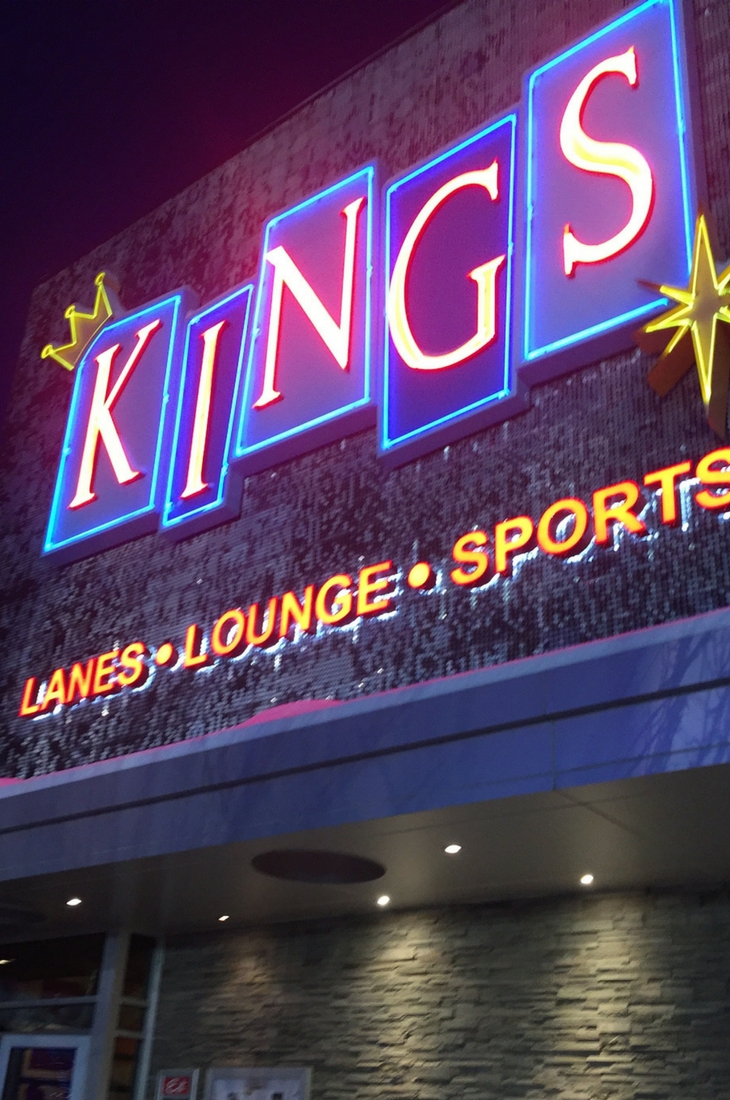 If you are looking for a fun night out look no further than Kings Rosemont, IL. Located very near O'Hare airport the colorful, contemporary bowling/restaurant is THE place to be. Twenty bowling lanes, TWO bars, billiard tables and a fantastic restaurant with incredible food! I was a guest of Kings and they made sure I tried a little bit of their most popular dishes.
Kings is located in an entertainment complex with an adjacent parking garage. We took advantage of valet parking which was $10 vs. self-parking that was more expensive. I know!!! That never happens, but it happens in this garage and I love it. We had been walking all day at the Chicago Travel & Adventure Show so after we left dinner the last thing we wanted to do was walk to our car.
KINGS COCKTAILS
Kings offer up some of the most interesting cocktails. This fishbowl drink comes complete with Sweedish Fish swimming around in the bottom. Sadly, this drink is leaving the menu soon BUT if you know about it (hint, hint)  you can order the drink and the bartender will make it for you. This is definitely a drink for a group though. Not sure two people could finish but it would be worth a try 🙂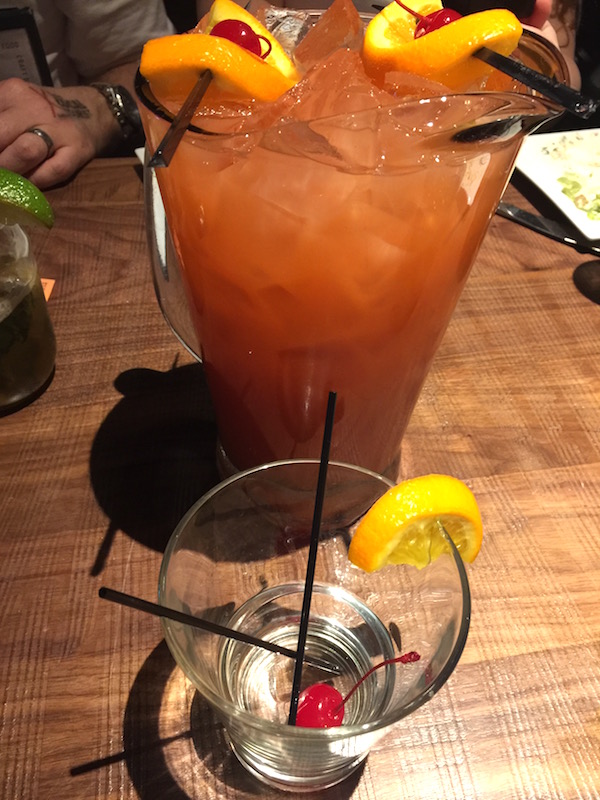 Replacing the Fishbowl Cocktail are pitcher style cocktails. I REALLY like this idea. Order a pitcher, like this Mai Tai, and pour into your own glass. Shareable pitchers also come in Sangria, Moscow Mule, Mojito and Margarita.
Of course, the bar is happy to make any cocktail you'd like. There is a full bar and they can shake, mix, stir and pour any concoction you'd like.
KINGS EATS
Kings has a great menu! They offer everything from appetizers and entrees to pizza and burgers. I was with a group of about 10 so there was a lot of variety of orders around the table. I'm pretty sure we should have done family style so we all could have tried a bit of everything, but, of course, I'm just thinking of that now. Next time I'll have to remember this.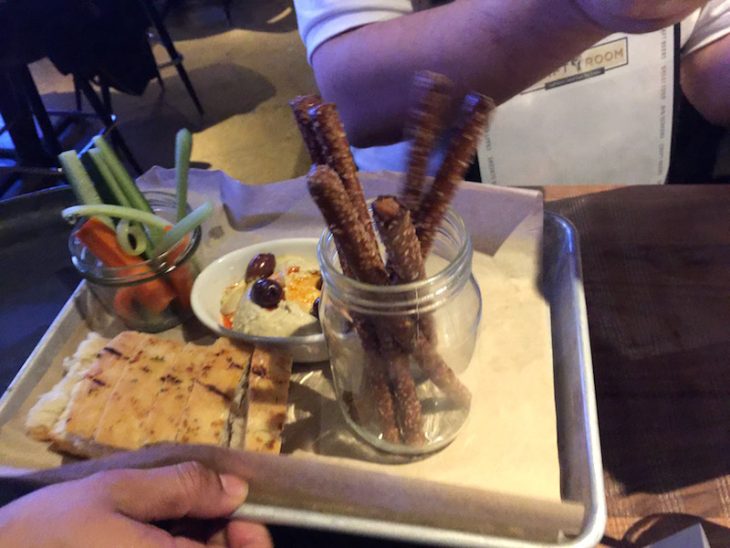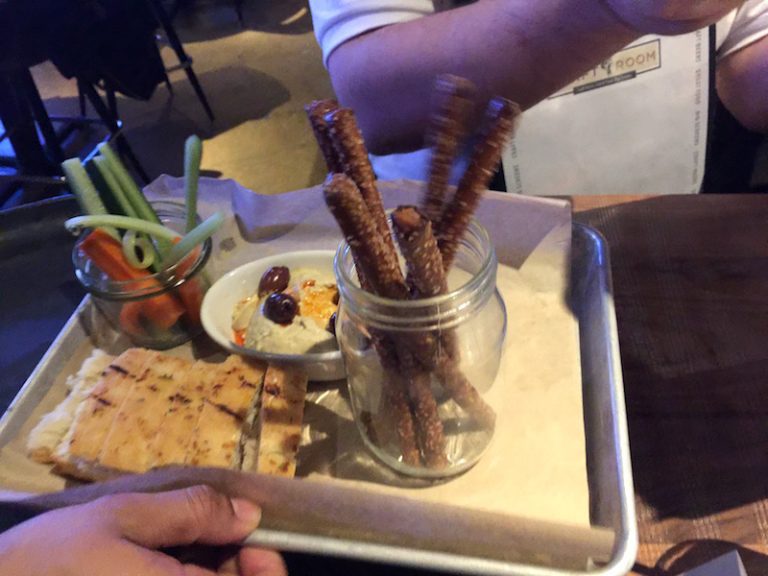 Spring rolls, buffalo wontons, fried mac & cheese bites, a hummus platter and Korean fried cauliflower started off our table.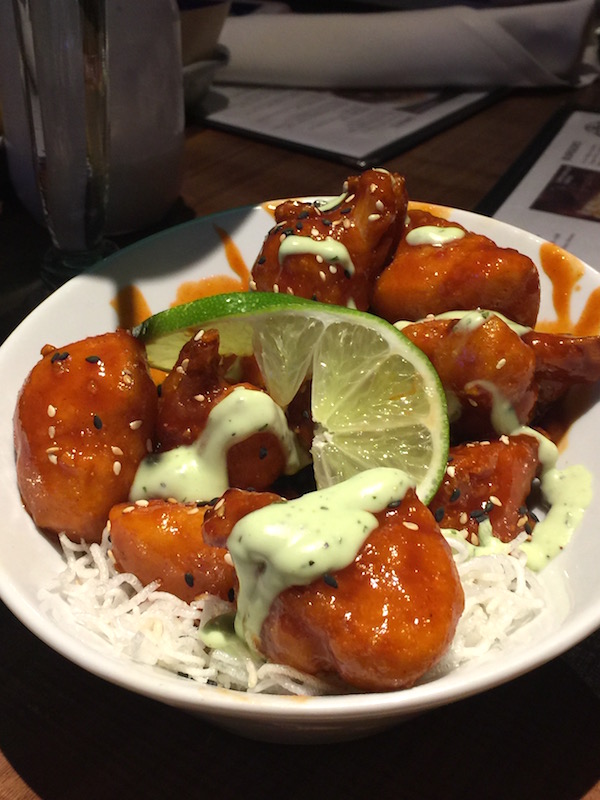 Let's just say there were no complaints about any of the above food. I think all the plates went back to the kitchen empty 🙂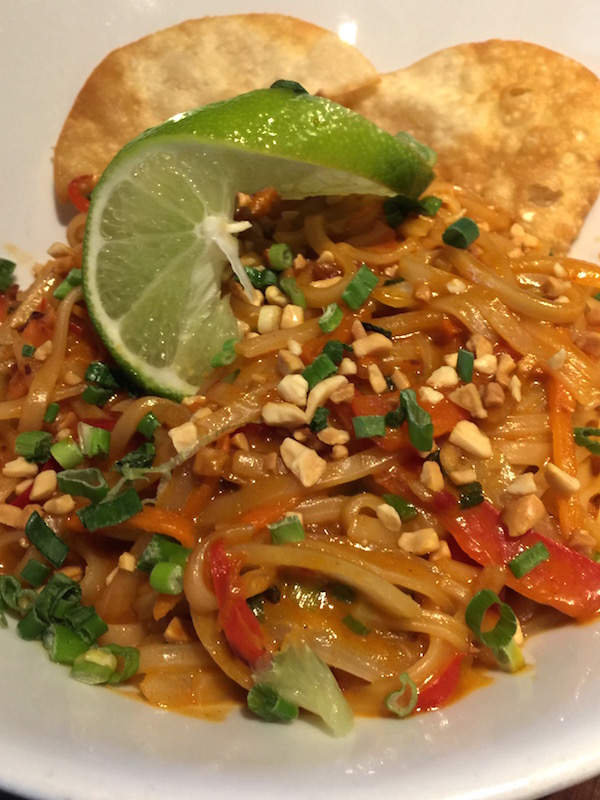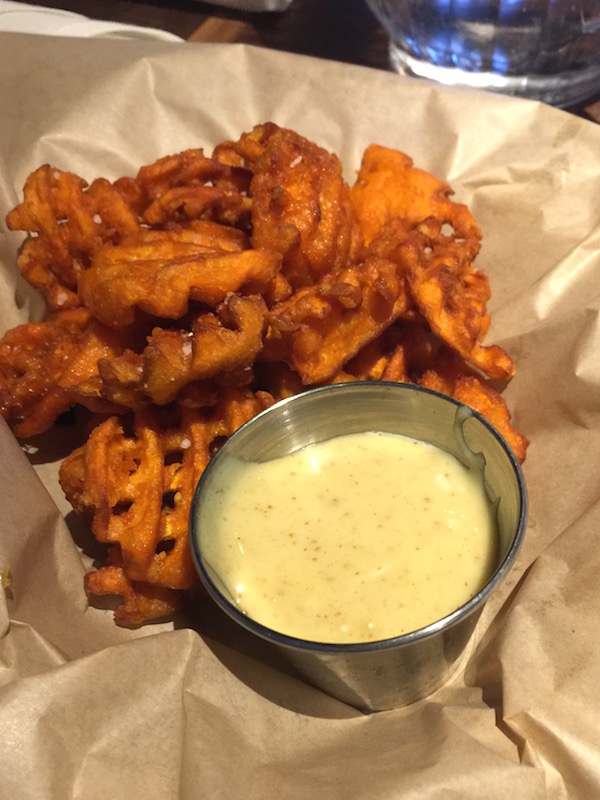 Emma and I split veggie peanut pad thai. I just had a couple bites because it was a bit too spicy for me (full disclosure, I can't handle any spice heat in my food, Emma, on the other hand, LOVED it), but I didn't have any problem indulging in those waffle fries…so good.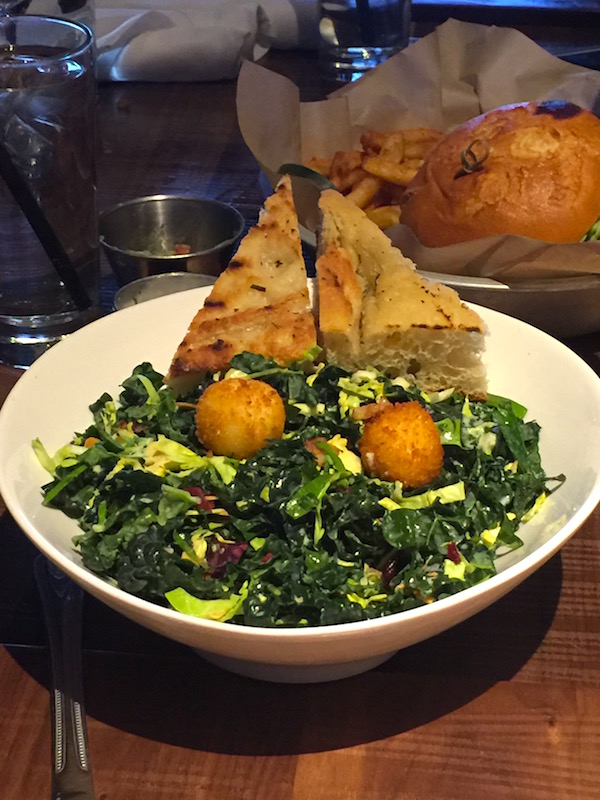 The salads and four cheese pasta dishes were a popular order at our table and conversation ceased once the food arrived. I always take that as a good sign of great food 🙂
KINGS FUN
Twenty bowling lanes offer up some pre or post-dinner fun. If you haven't bowled in a while this is your chance to give it another try. This can bring out the competitive spirit in the best of us. Trying to knock down those pins vs ending up in the gutter. I'm not a bowler, but even I enjoy tossing a ball down a lane every once in a while.
If bowling isn't really your thing, Kings also offers up Billiard and Shuffleboard. Now, before you completely write off shuffleboard you should really try it before you decide. I took a shuffleboard lesson in SoCal and never laughed so hard. Of course, part of that might be the teacher and the company I had but it was a riot. I'll have to try it again and see if it's just as much fun.
I love that Kings is one stop for entertainment and dinner. This is definitely a place I'll come back to. Fortunately, Em lives fairly nearby so it will be easy to return.