A visit to the Columbus Chapel & Boal Mansion in Boalsburg, PA opened my eyes and mind to amazing historical accounts about Christopher Columbus and the Boal family AND a little bit about Penn State University and those Nittany Lions.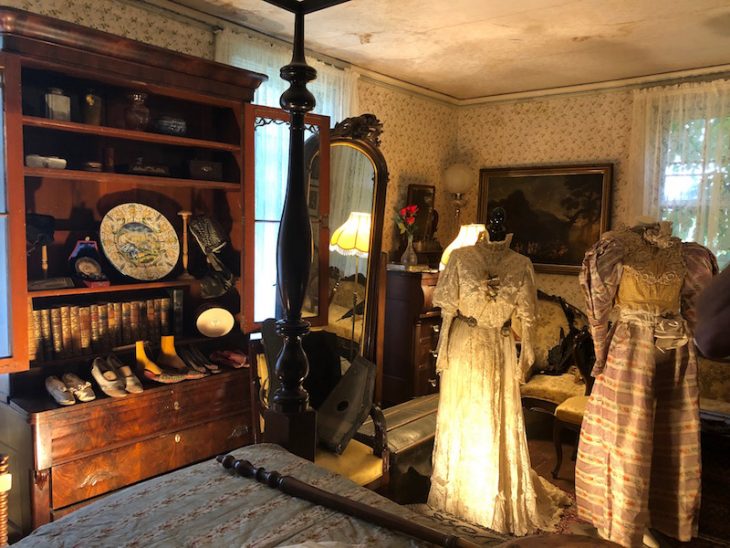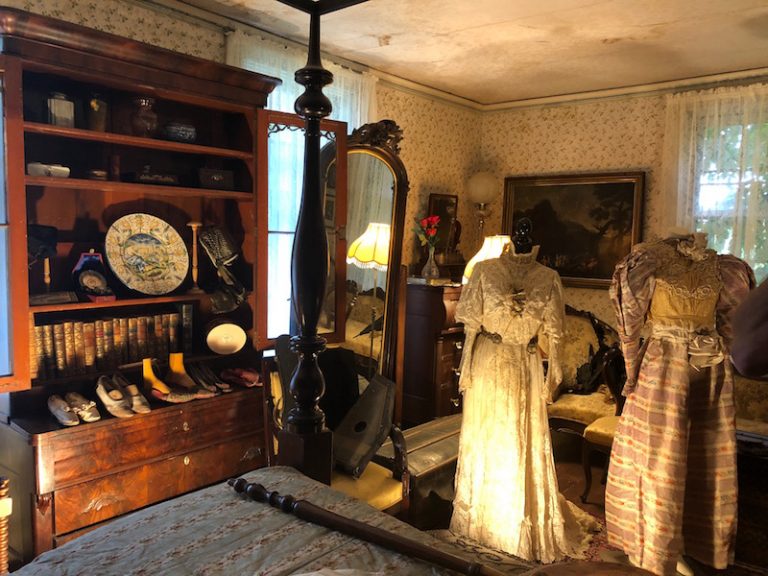 Who discovered the Americas? We are taught in elementary school that it was Christopher Columbus, but the more you explore and learn the more you realize what you read in school history books is not so accurate after all.
Christopher Columbus may have never set foot on North American soil, but he is still famous in American history.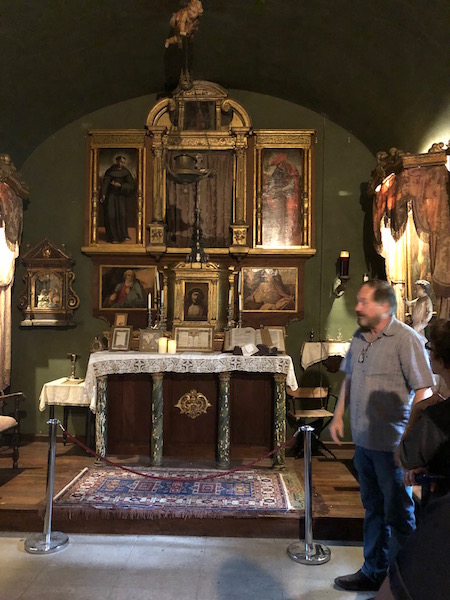 The Most Important Columbus Collection on the North American Continent
You don't even have to be a history enthusiast to appreciate all that is the Boal Mansion & Columbus Chapel.
I'm far from an enthusiast yet I was completely absorbed by the tour guide's stories and stunned by the works of art.
I mean, honestly, y'all, where else are you going to walk through a European chapel complete with contents that were inherited from the Columbus castle in Spain and moved to Pennsylvania in 1909. Ah. MAZ. ing.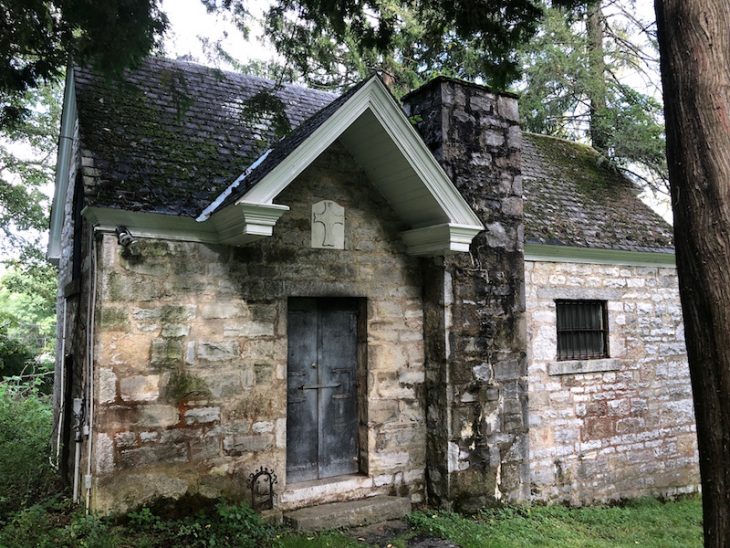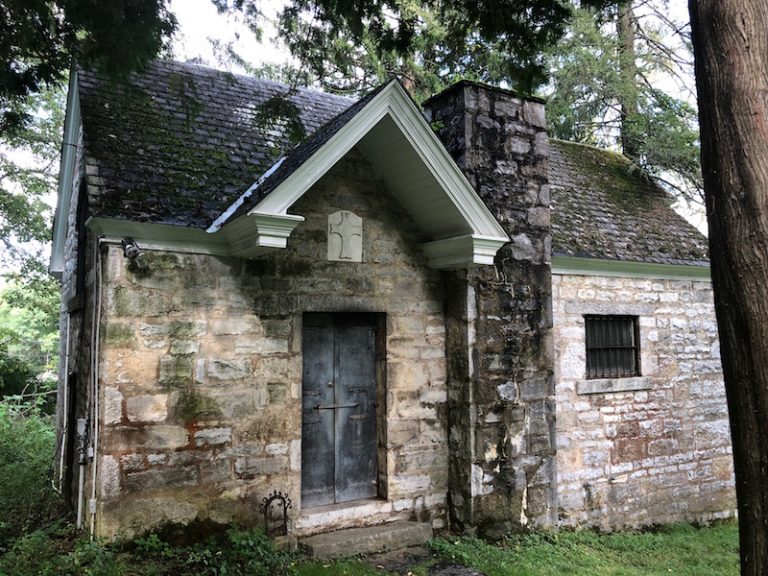 So how did the Columbus Chapel end up in Pennsylvania?
I mentioned it was inherited, but here is how it made the thousands of miles trek to America.
In the 1890s, Colonel Theodore Davis Boal, a fourth generation Boal, went to Europe to study architecture.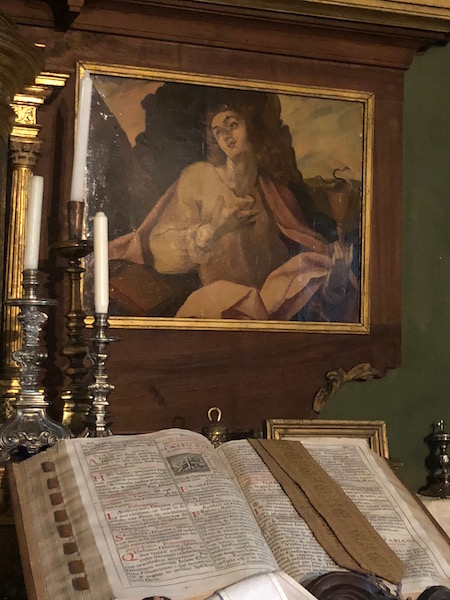 There he met and married Mathilde de Lagarde, a descendant of Christopher Columbus.
They inherited the Columbus Chapel, originally part of the Columbus Castle, from her Aunt Victoria Columbus and brought the entire chapel contents from Asturias, Spain to Boalsburg.
Some of the interesting artifacts brought with them include an admiral's desk which the family said belonged to Christopher Columbus himself.
Another valuable artifact on display are two pieces of the True Cross of Jesus said to have been given by Bishop Leon of Spain to the Columbus family in 1817. It is encased in a small silver cross and on display inside the chapel.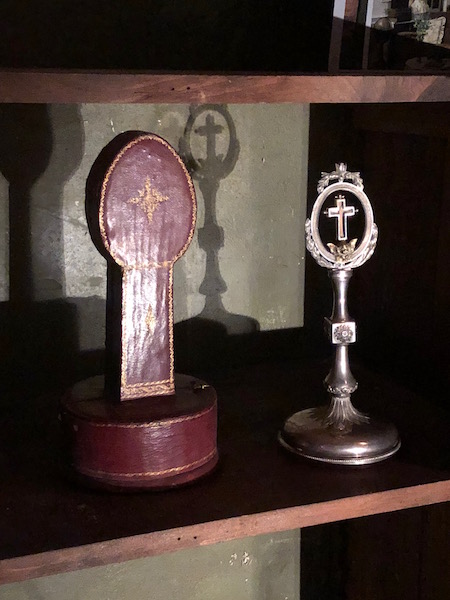 You will also find the Columbus coat of arms which contains symbols that represent the family and a Christopher Columbus family tree starting from the famous explorer and continuing to branch out to include Mathilde's great uncle.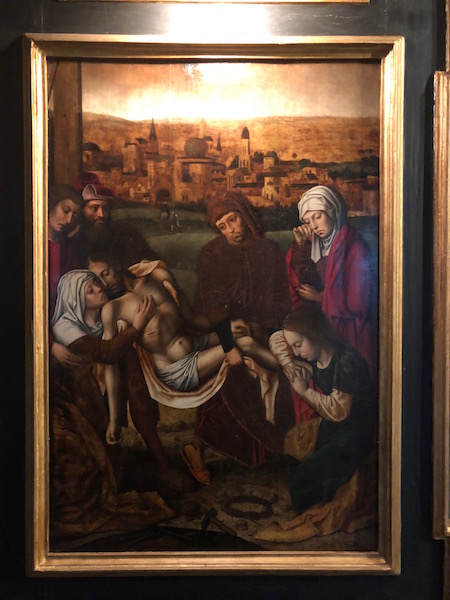 My absolute, hands down favorite part of the chapel are the Renaissance paintings and religious statues from as early as 1400s to 1700s.
You'll look at these and for a moment you'll forget that you are standing in a little chapel in the middle of Pennsylvania instead of the Lourvre or the New York Met.
That alone is worth a visit to the Boal Mansion.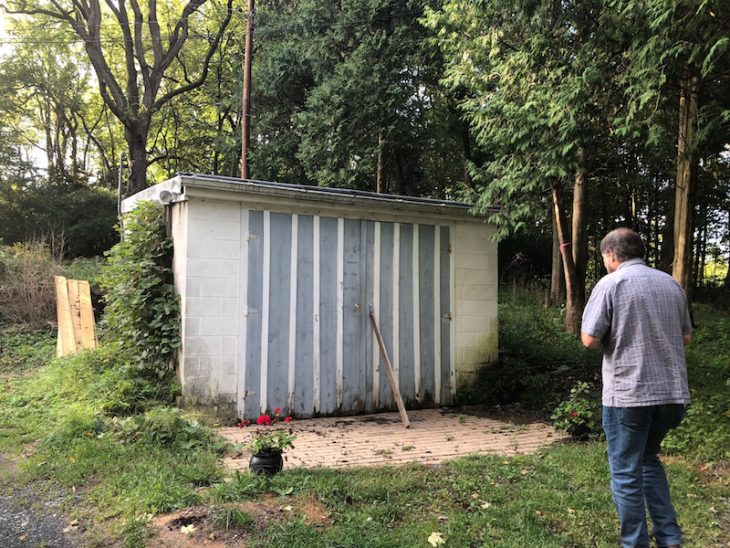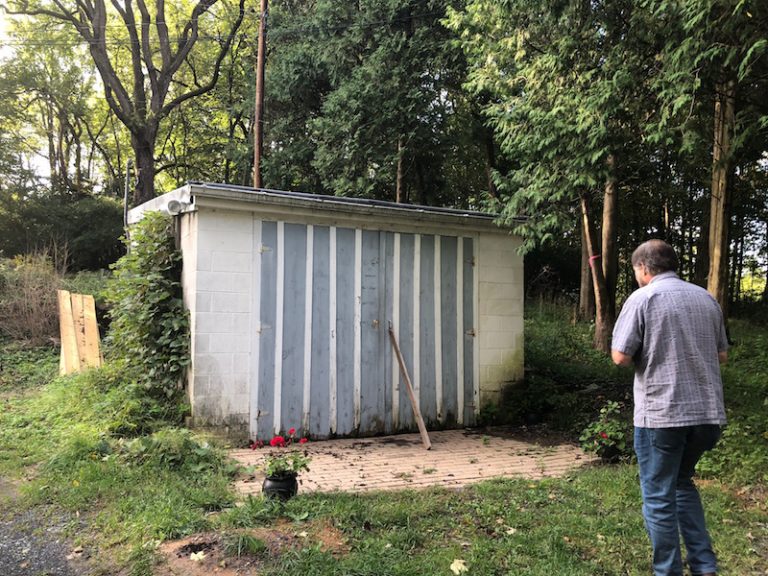 A Doorway To The Past
Just a stone throw from the chapel is a nondescript door that looks like it leads to nowhere special. Step through the doorway and step into the past.
The properly ventilated, always the correct temperature, vault holds treasure far beyond what you may find in any major history museum.
Here you'll discover an incredible array of artifacts, writings, and furnishings from Christopher Columbus' voyages. Yes, writings from the 1400s and not just one or two pages, but thousands of pages.
Once translated and transferred to digital documents you have to wonder if it will change any historical accounts.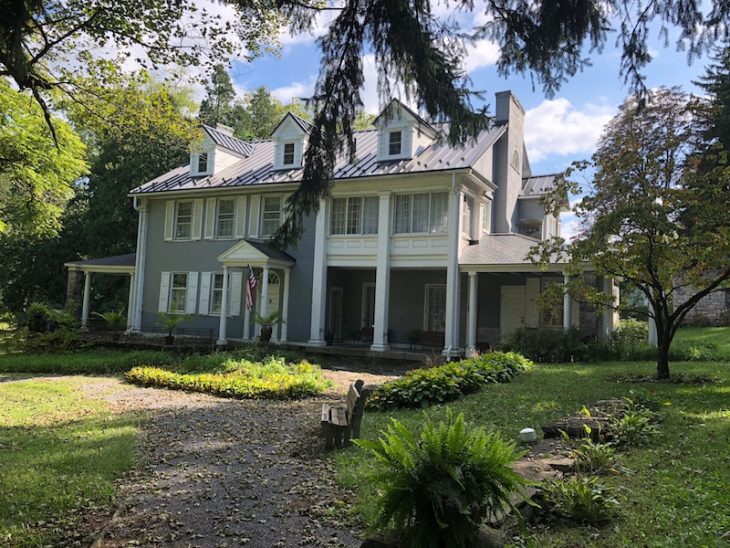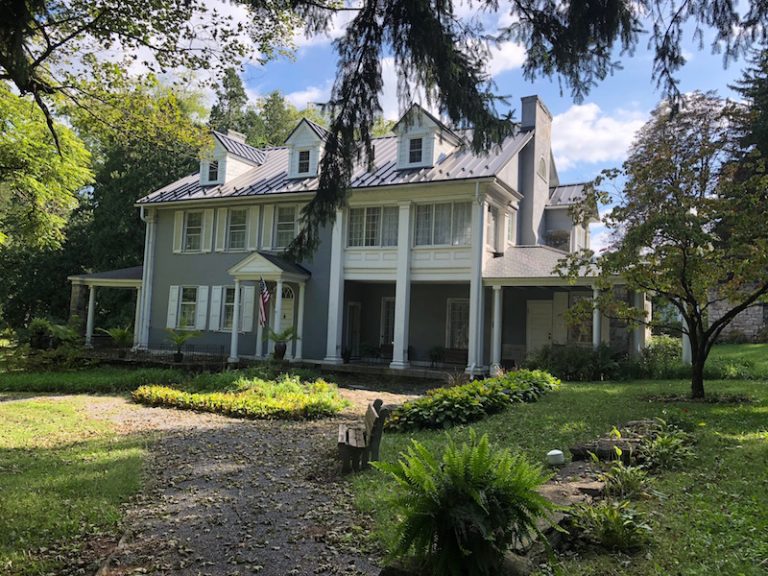 Two Centuries, Nine Generations, & Incredible Stories of the Boal Family
The Boal family has made a great impact in this community in northeastern Pennsylvania. The Boal Estate was founded by David Boal, a pioneer with Scottish and Irish descent. He also established Boalsburg Village.
His son George founded a High School that later became known as Penn State Universty.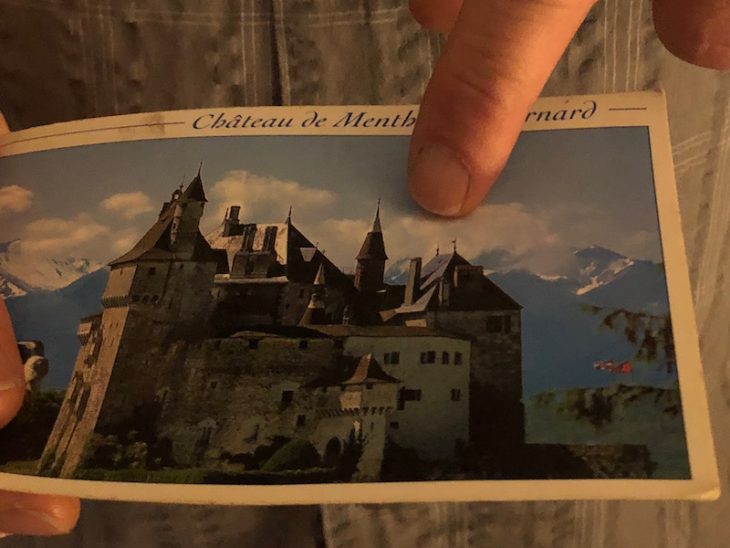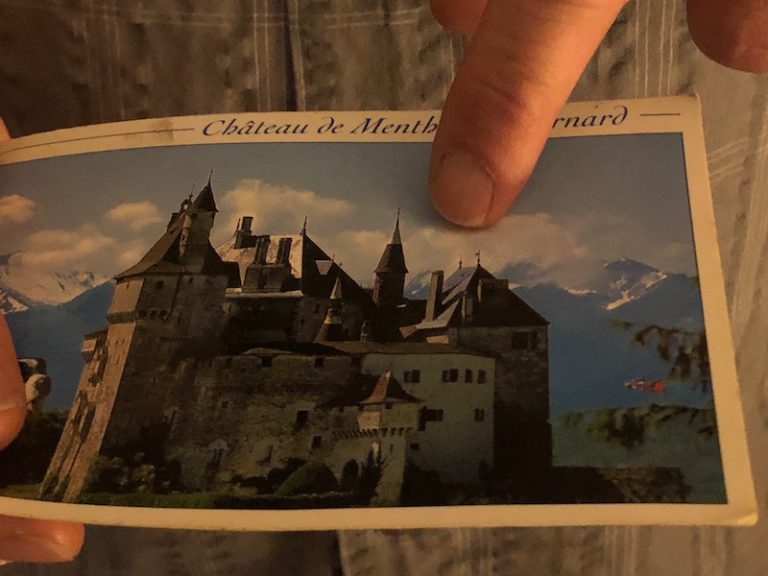 The Boal mansion stands and showcases to the world original furnishings, artworks, weapons, tools and other artifacts that belong to family members from the past and shows part of American history.
In the Boal Mansion Living Room/Library you will find actual signatures of 5 presidents. You will also learn about the family tree connections of Boal, Columbus and even Napoleon.
The armory has a wide collection of weapons such as swords, rifles, and pistols that were used in the Middle Ages and in World War 1.
The Mansion has the original furnishings, artwork, and artifacts belonging to family members for the last 200 years, but it's the stories behind the items that will stick in your mind.
When You Visit The Boal Mansion & Columbus Chapel
I walked away feeling completely stunned by what I had learned and impressed by the art and artifacts I saw. This was definitely a memorable walk through history and one I can't recommend enough.
This is one of those hidden gems that travelers dream about finding. The one of a kind place that is seldom talked about, but leaves you feeling energized and like you have the best travel secret on the planet.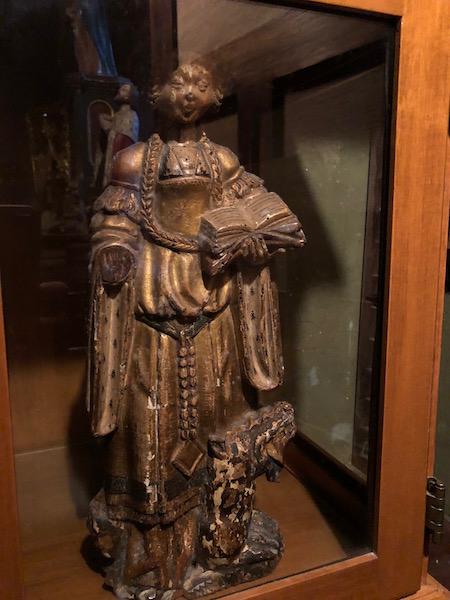 The tour of both the Chapel and mansion usually takes 1 1/2 – 2 hours, Tuesday- Sunday afternoons. Tour and other information can be found on their website.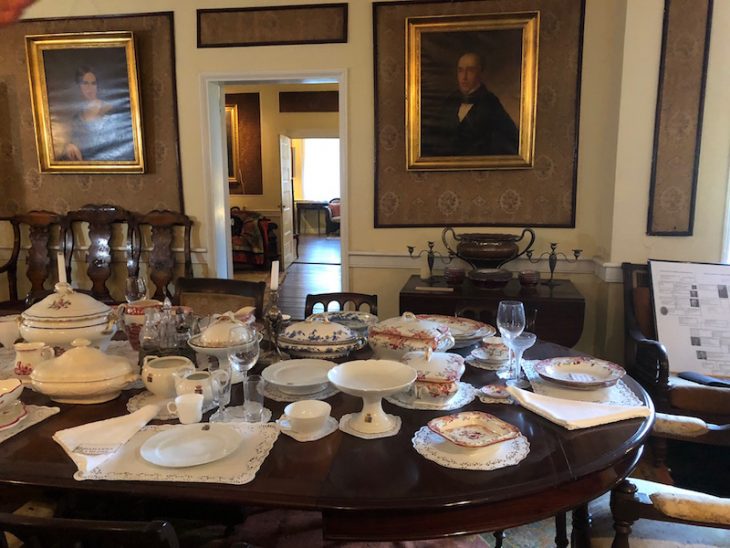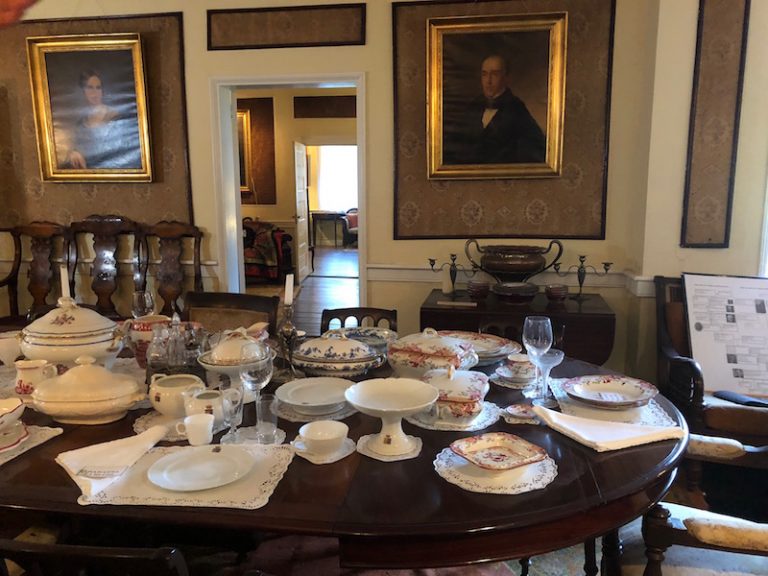 After Your Boal Museum and Columbus Chapel Visit
You may feel the need for a pint or two after your tour to continue to absorb all you learned. There is no better place to do this than at Duffy's Tavern in Boalswood, constructed in 1819. May as well keep the history vibe going while chatting with friends.
Where To Stay In State College
There is one clear choice of where to stay in State College and that is the luxurious Carnegie Inn and Spa. This boutique hotel offers up 20 beautifully decorated rooms, a complimentary breakfast, and a full-service spa.
It is an indulgence you don't want to miss.
Pin Columbus Chapel & Boal Museum To Pinterest