I love a good blueberry muffin and a cup of coffee on a cool morning.
Sometimes there is nothing better than curling up on the deck with my treats, a blanket and a few magazines and just enjoying the quiet before the chaos of the day.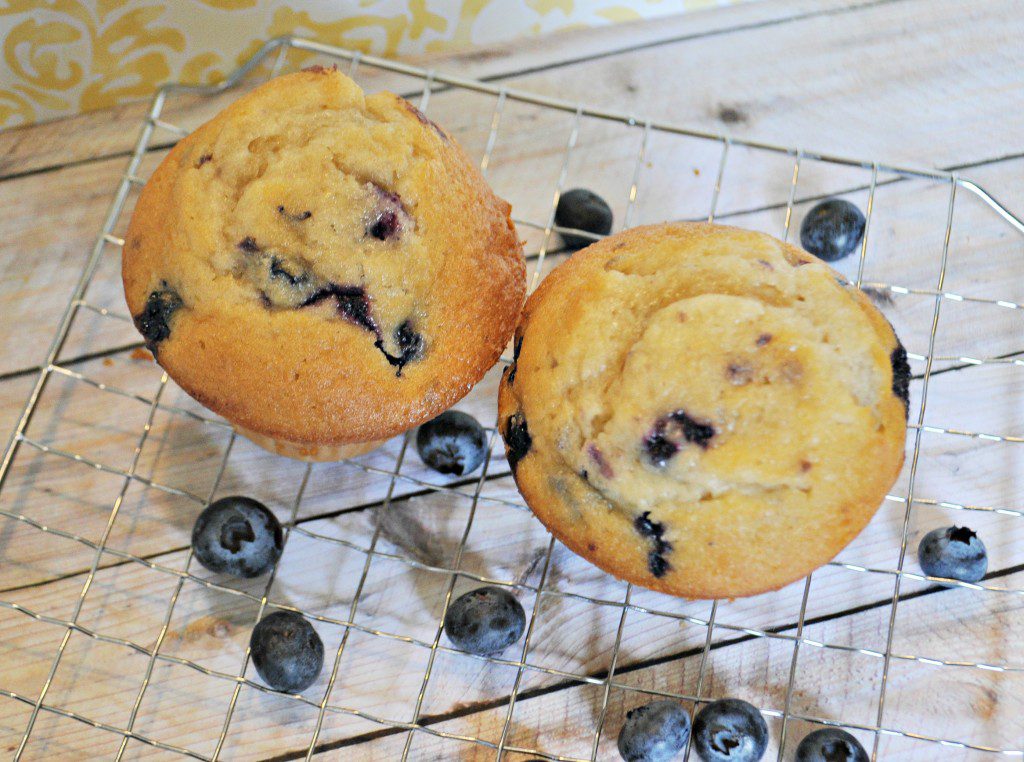 Blueberry muffins are pretty easy to make and are oh so delicious.
Grab a bowl and whip up these muffins in a few minutes, baking will take a bit longer but completely worth the wait.
This recipe will make 6 extra large or 12 regular size muffins.
Easy To Make Blueberry Muffin Recipe
Blueberry Muffin Ingredients
3 cups all purpose flour
1 tsp salt
4 tsp baking powder
1 1/4 t ground cinnamon
2 eggs
1 cup sugar
½ teaspoon vanilla
½ cup vegetable oil
1 cup whole milk (do not use skim or 1%)
1 ½ cups fresh blueberries or 1 ¼ cups frozen blueberries (thawed)
Blueberry Muffin Directions
Preheat oven to 400 degrees and spray muffin tins or line with muffin liners and set aside. (See TIP at the end of the recipe on deciding whether to use muffin liners or not).
In a large mixing bowl, add all of the dry ingredients and mix until they are well combined. Set aside.
Add eggs and sugar in a medium bowl and beat with a mixer until combined. Mix in the oil, vanilla and milk until well incorporated.
Add the wet ingredients into the dry ingredients and gently mix with your hands – the batter will feel very heavy and lumpy.
Gently fold in the blueberries
Fill the muffin tins all the way to the top with the batter.
Bake at 400 degrees for 24-28 minutes or until an inserted toothpick comes out clean.
Place muffin pan on a cooling rack and cool for 10 minutes before removing.
Blueberry Muffin Baking Tips
If you prefer to have a more crunchy texture on the outside of your muffin, just lightly spray your muffin tins with Pam instead of using liners.
You can also dust the tins with a little flour after greasing them. This will result in a crunchy crust on the outside contrasted with the softness on the inside.
After baking, take a metal icing spatula or knife around the edges of the cooled muffins, turn the muffin tins upside down and they should pop out all at once.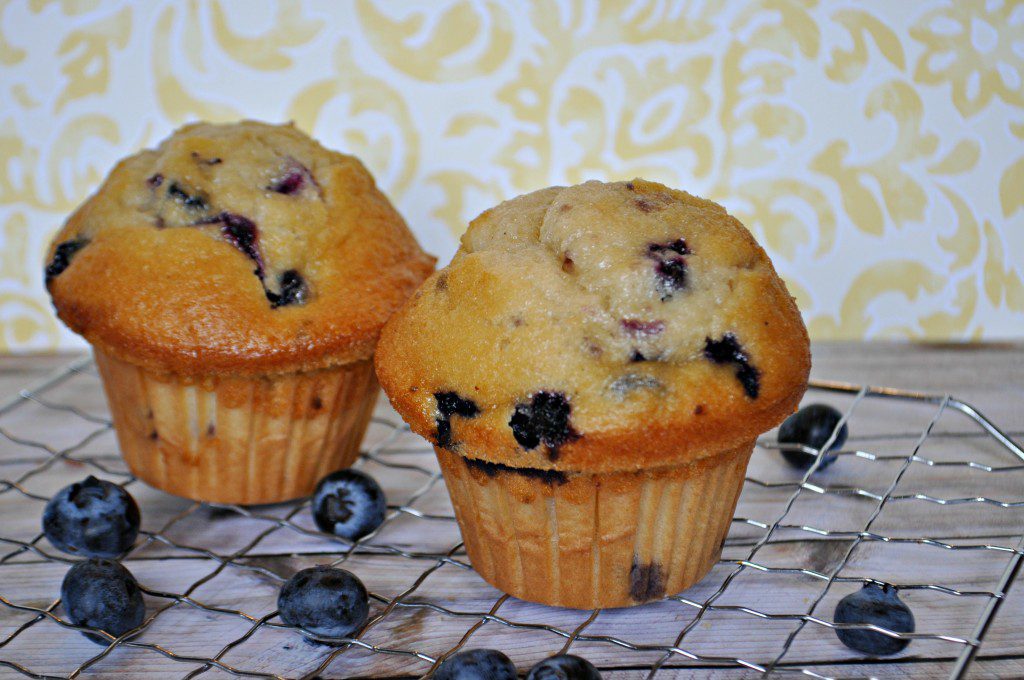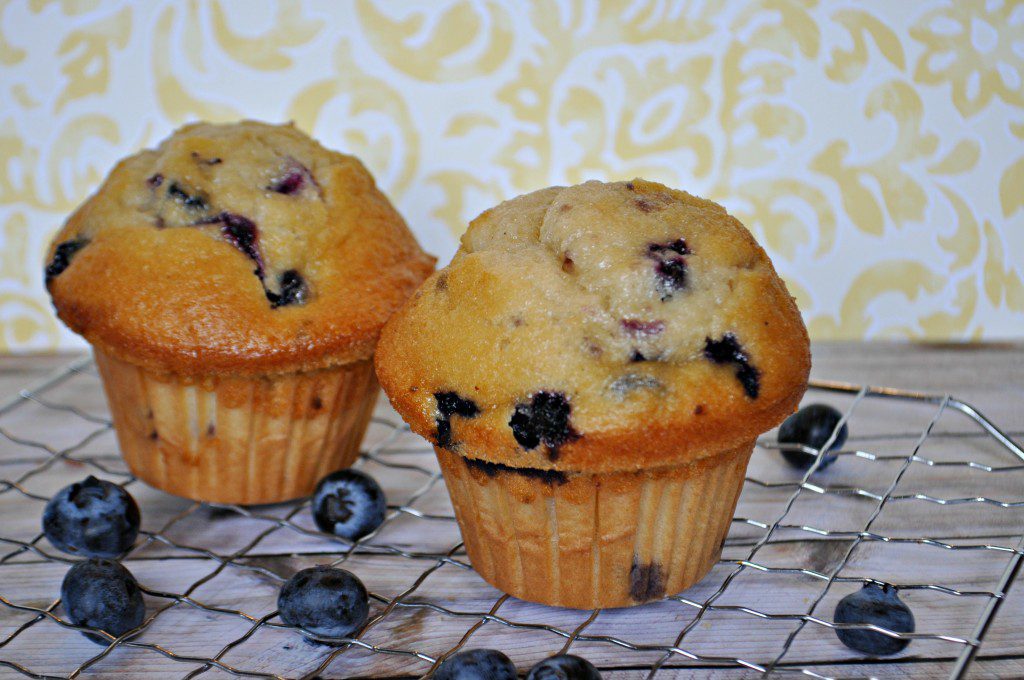 Pin This Blueberry Muffin Recipe To Pinterest: