After living in Asia for many years I have grown to love the flavors and am always looking for a way to bring them into my kitchen today. This is how the soup came about.
By the way, if you need more Weight Watchers Turkey Recipes click here!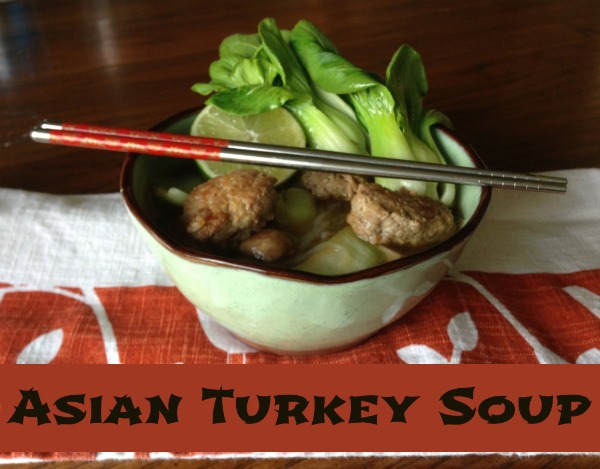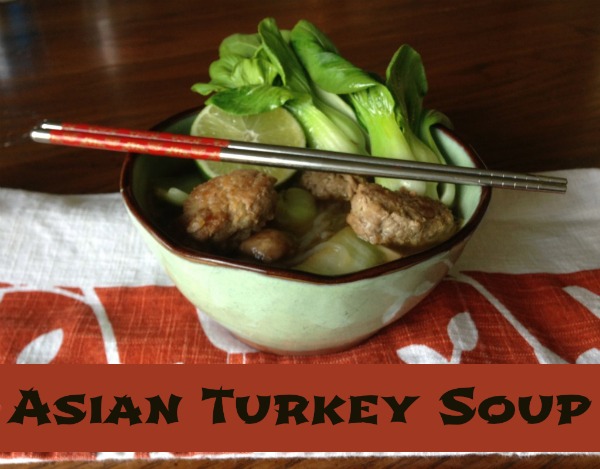 It is a wonderful soup to have any time of the year. It might look time-consuming, but usually when I make the broth I double or even triple the recipe so that I can freeze it and use it another day.
The broth is good to use in other recipes that call for chicken broth just for a little something different.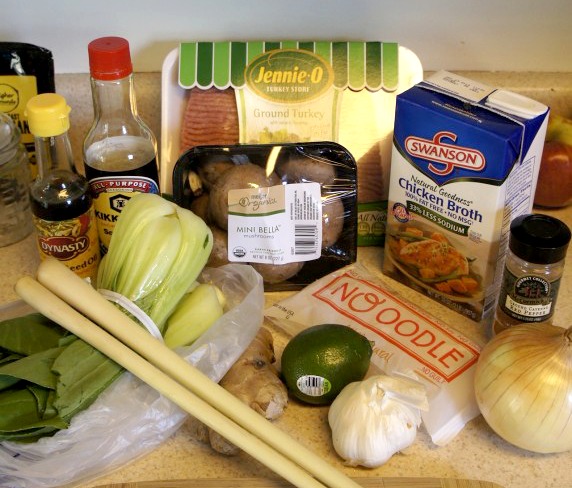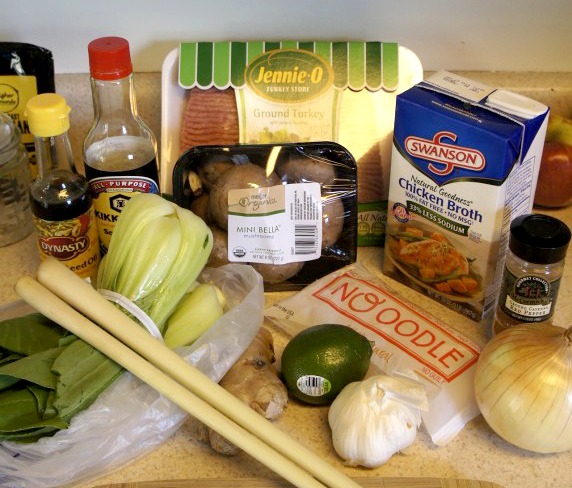 ASIAN TURKEY MEATBALL SOUP BROTH DIRECTIONS
5 cups Chicken Broth or Vegetable Broth
1 Stalk Lemongrass (Minced)
1″ piece Ginger root (Slice thin)
½ Large Onion (Chopped)
4 cloves Garlic (Minced)
1 tablespoon Gluten Free Soy Sauce
½ tablespoon Sesame Oil
¼ -½ teaspoon Crushed Red Pepper
1 tablespoon Brown Sugar
Bring chicken broth to a boil add lemongrass, gingerroot, onion, and garlic.
Reduce heat to a simmer for 5 minutes and then add remaining ingredients.
Depending on how hot you like your soup you may choose to add more or less red pepper.
Let broth simmer for 30 to infuse flavors.
Strain broth to remove solid ingredients and make the broth clear.
Use right away to make soup or store for later use.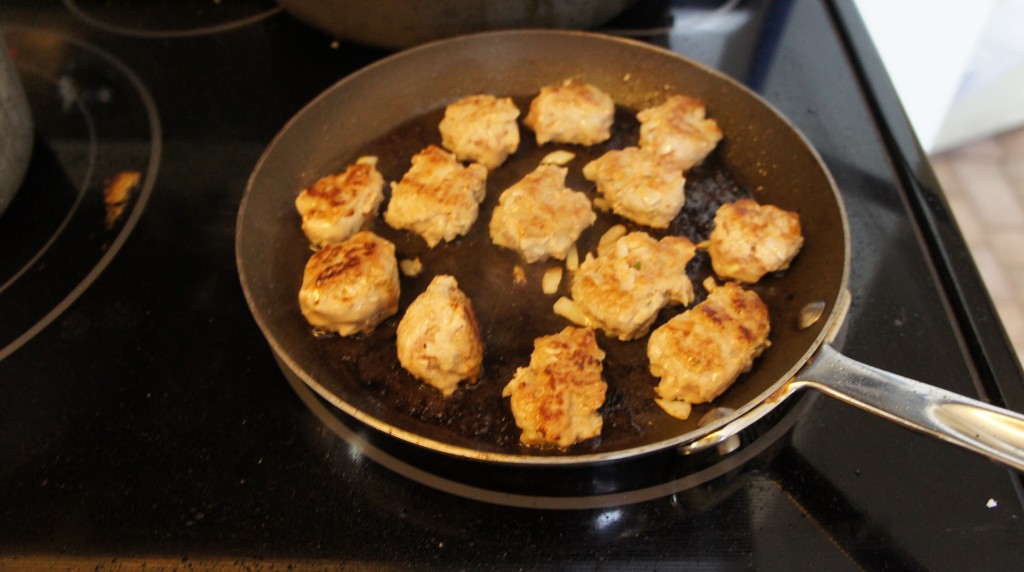 ASIAN TURKEY MEATBALLS SOUP DIRECTIONS
1 pound Ground Turkey
2 cloves Garlic (Minced)
2 tablespoons Soy Sauce
1 tablespoon Sesame Oil
1½ tablespoons Brown Sugar
2 tablespoons Honey
1 Lime Rind
1 Juice of Lime
½ Onion (Diced Fine)
1 tablespoon Soy Oil
8 ounces Baby Bella Mushrooms
3 stalks Baby Bok Choy
1 tablespoon Brown Sugar
Mix all ingredients except Soy Oil, Bok Choy, & mushrooms together and make meatballs.
Pour Soy Oil into pan and heat to medium heat.
Fry meatball in oil. Be careful as they will burn if not watched due to the honey and sugar.
Once meatballs are finished place on a plate to rest before assembling soup.
Add mushrooms and bok choy chopped to the size you like in the same pan you cooked the meatballs. Saute until cooked through.
Assemble soup by placing broth into a bowl, add meatballs and veggies.
Serve immediately.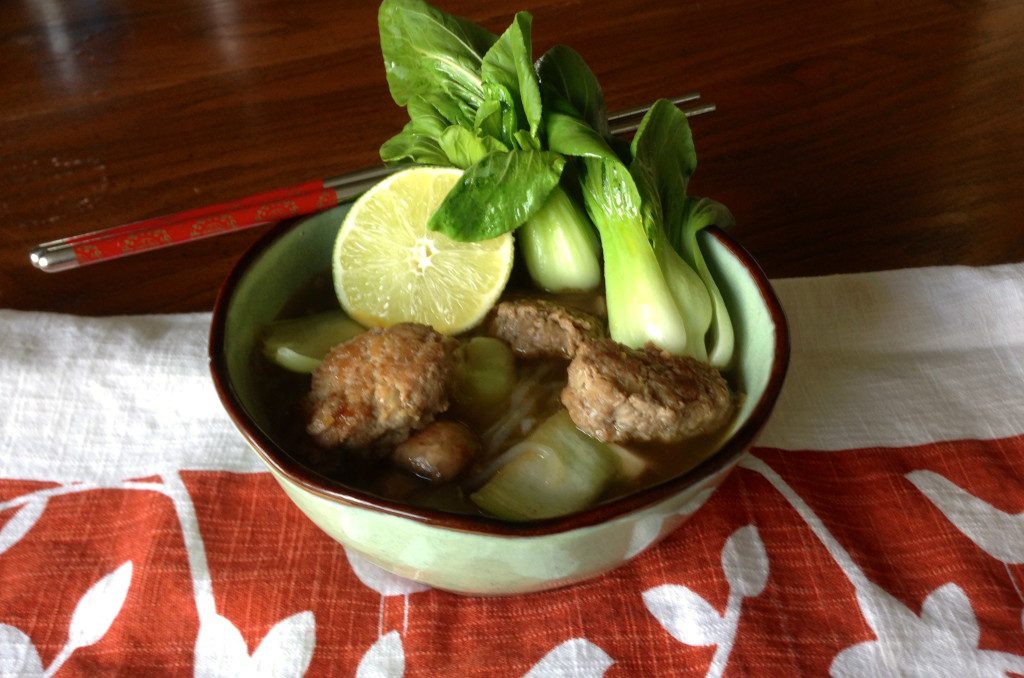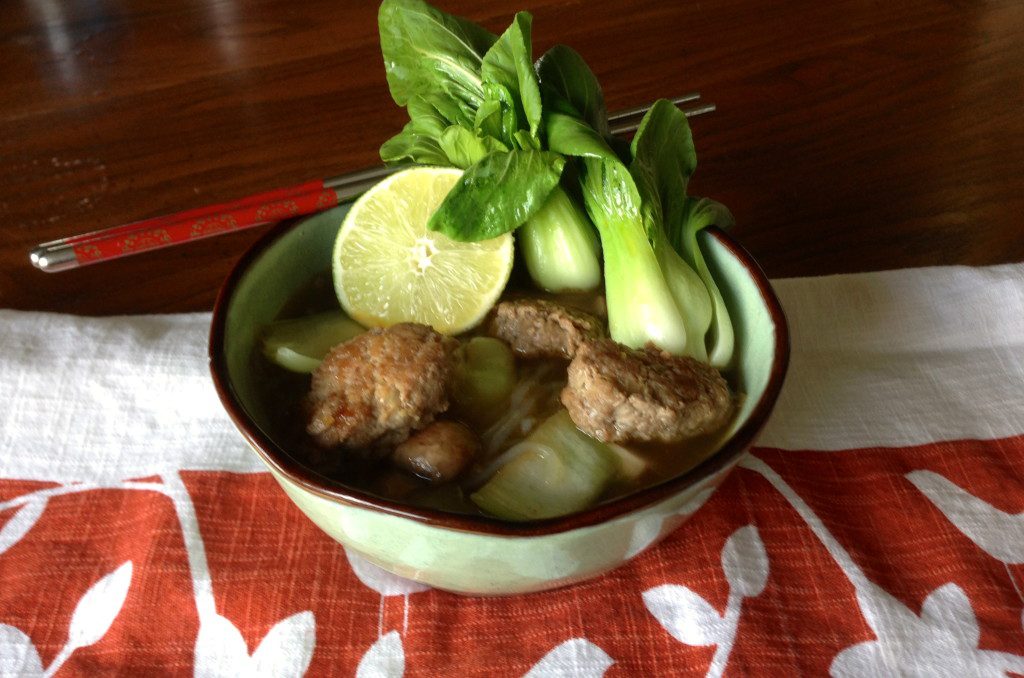 Pin Asian Turkey Soup Recipe to Pinterest