Recently I found myself in Wooster, OH located about a solid hour south of Cleveland in Wayne County.
An often overlooked region of Ohio this area has a diverse selection of things to do and see, and, oh my, the food is incredible. A perfect weekend getaway for the two of you or the entire family.
So many hidden gems in the area and I'm sharing my favorites with you here.
If you want to spend more time in the area be sure to check out Travel Inspired Living's 100's of Things To Do In Ohio post.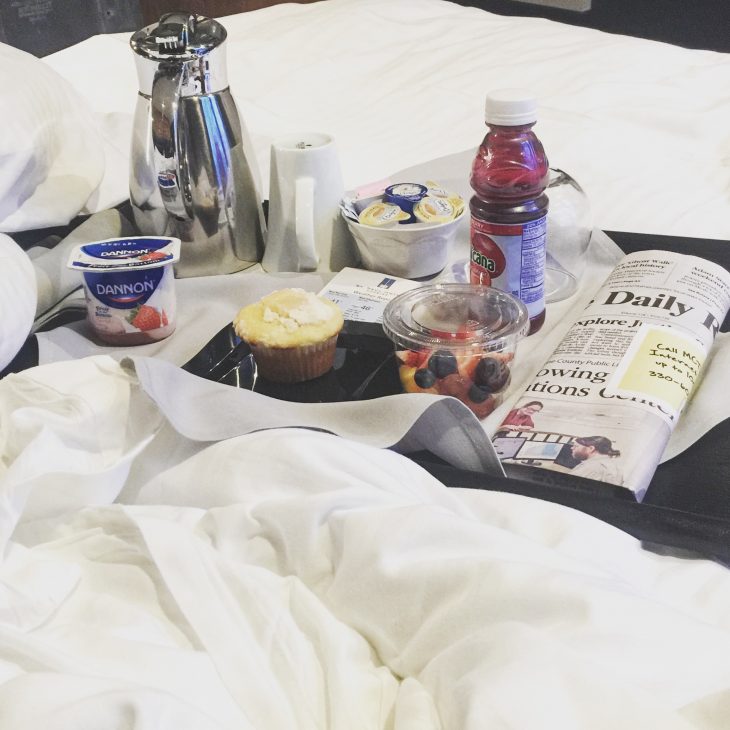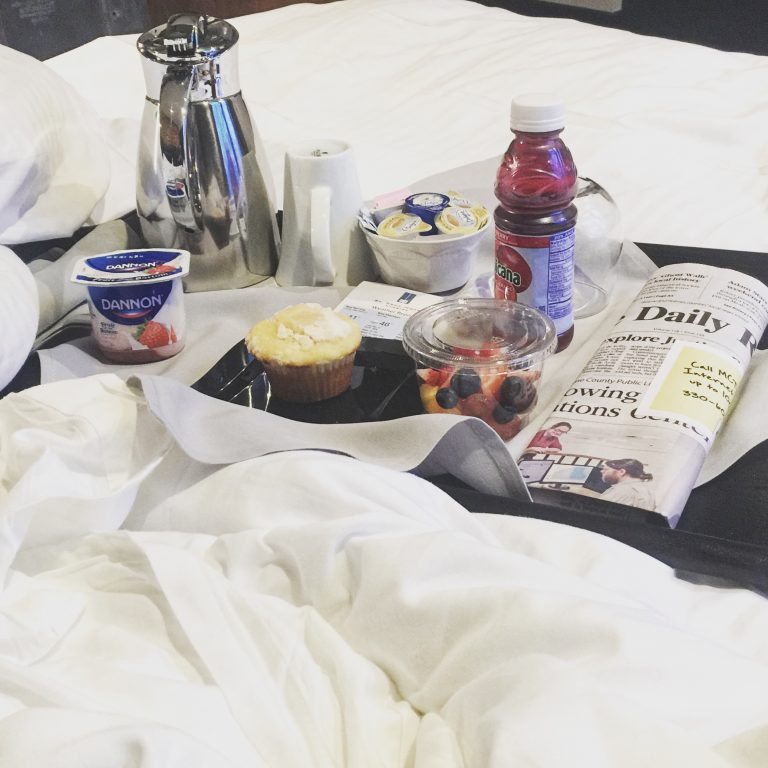 Wooster, OH: Where to find Hidden Gems
I had the privilege of staying at the St. Paul Hotel in downtown Wooster which proved to be an incredible experience!
I highly recommend the Grand Suite, a stunning and spacious suite that boasts a private deck and hot tub. The decor is rustic modern but with flairs of the Hotel's history, including antique brick walls.
This hotel, which was built in the late 1800s and beautifully renovated in 2011, is truly an experience like none other in Northeaster Ohio.
After I settled into my luxurious room, I headed downtown to the fantastic Main Street area and beyond where I was impressed by all the restaurants, cafes, and vibrant storefronts.
Each shop I strolled into offered something wonderfully different than the shop before. Next time I'm in Wooster, I will be sure to stop into these shops again, and you should, too.
Wow Your Tastebuds at the Local Eats In Wooster, OH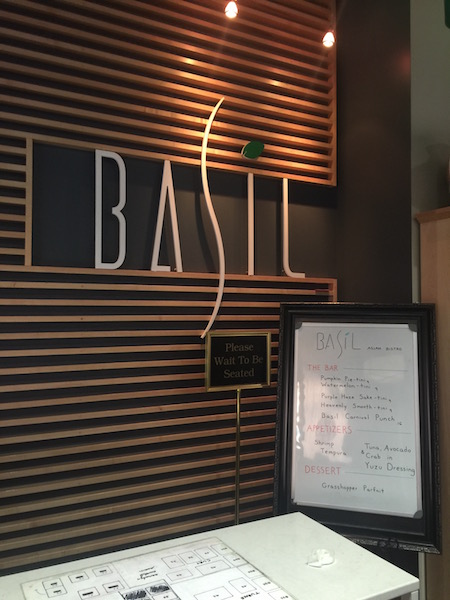 Offers delicious dishes inspired by southeastern Asian cuisine and has a full bar (my favorite words). I did not expect to find good Asian food in Wooster but I was pleasantly surprised.
The perfect combination of flavors, delightful cocktails and warm and cozy decor. If you can only eat at one restaurant in Wooster dine at Basil.
If you're looking for a deli-style sandwich with authentic and unique ingredients from around the Wooster area, this is the place.
This market also offers up fine cheeses, artisan bread, and pastries, and an eclectic selection of wines and craft beers. The owners pride themselves in creating a welcoming atmosphere with a neighborhood feel.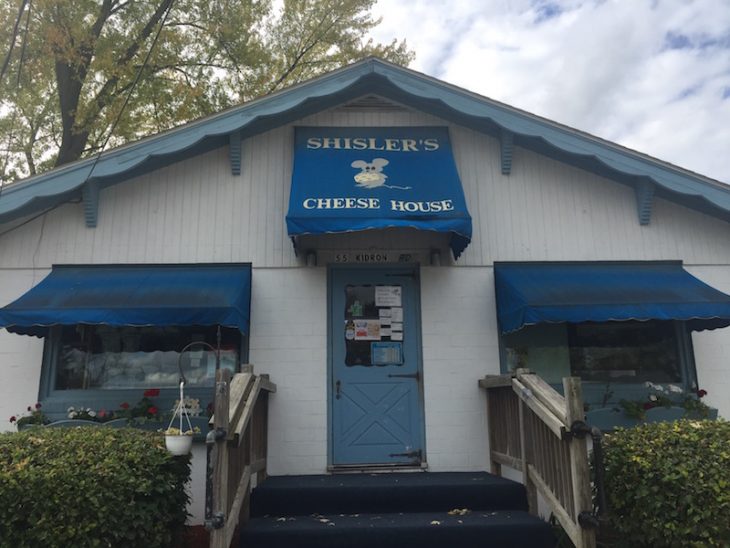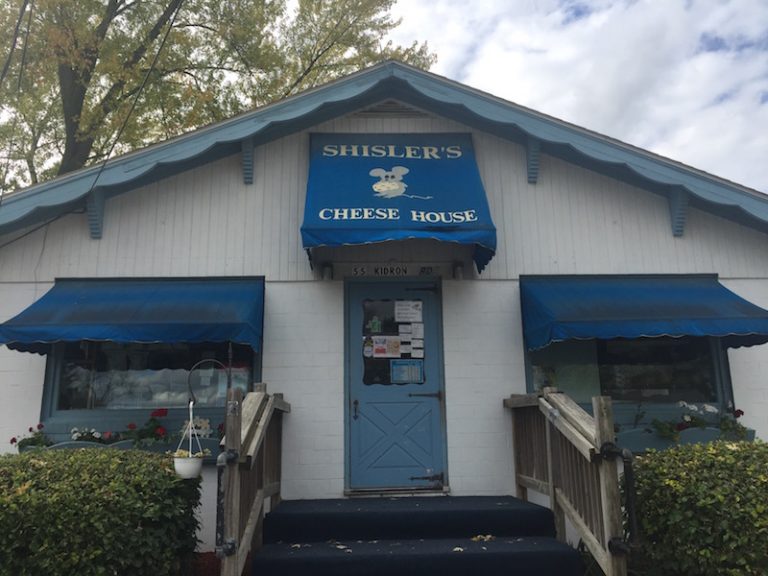 THE place to go to pick up the fixing for a fantastic picnic lunch and to take a taste of Wooster, OH home with you. It may be a small shop but its full of tasty selections.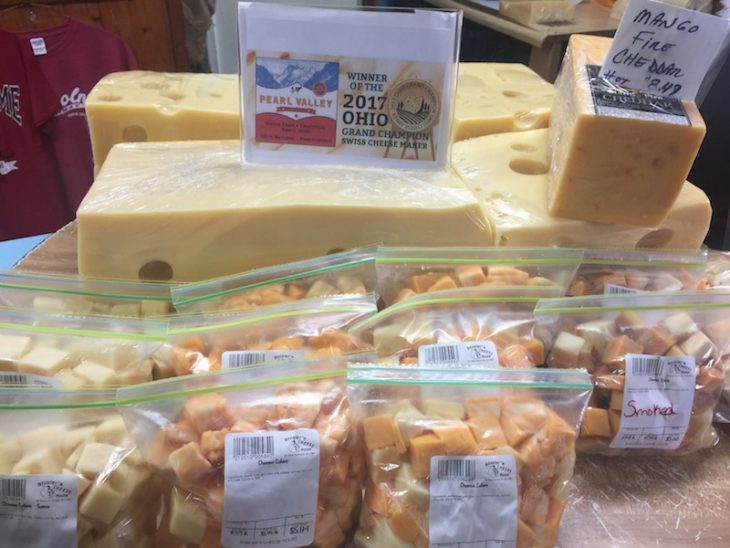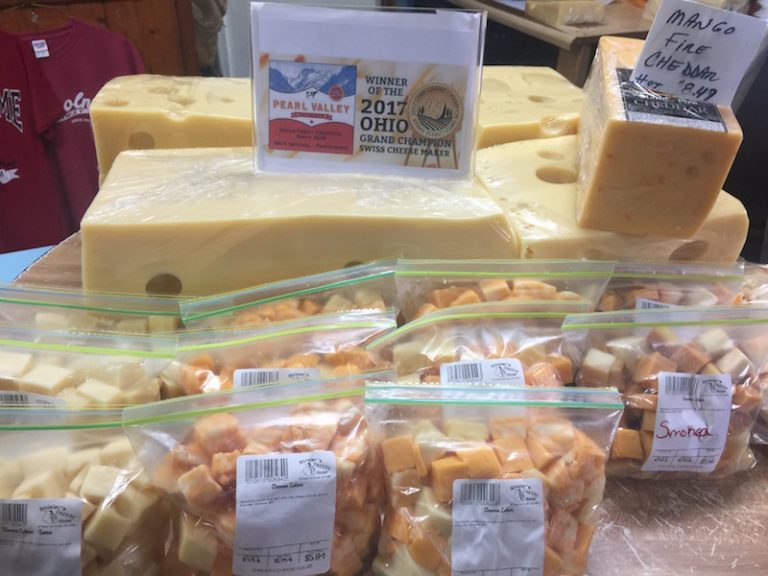 Tulipán brings a turn-of-the-century European atmosphere to Wooster, combining an elegant aura with gracious service and mouth-watering Hungarian desserts.
Pastries are available in a wide variety of flavors and textures, from rich buttercream cakes to light, flaky croissants and strudels.
Market Grill
Located in historic downtown Wooster, the building started its life in 1922 as a dry goods store.
By 1940 it was operating as a bar but has since become a favorite neighborhood grill, perfect for a weekend night out, a milestone celebration, or simply a place to relax.
Also in downtown, you'll find Bob's, which specializes in the finest quality meats prepared with a traditional Texas-style dry rub and smoked for a low, slow cook.
Lovers of barbecue can dine in the restored historical building on Wooster's downtown square, carry out to enjoy at home, or even arrange a catered event.
The smell of freshly baked bread will lure you into this cozy cafe. With a wide variety of food options and plenty of fine spirits to choose from, this place is sure to please the whole group.
Before you leave, be sure to pick up some artisan bread from the bakery.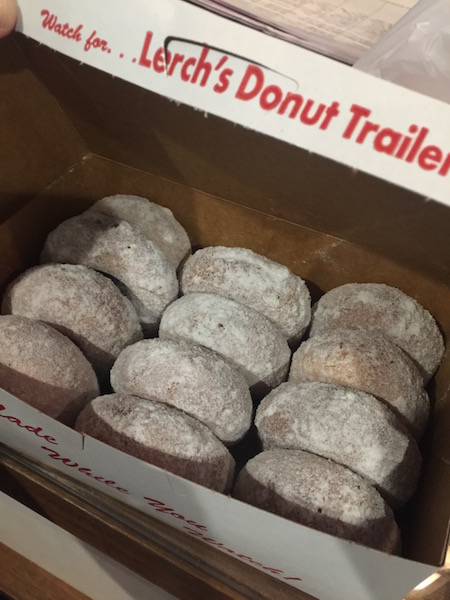 You could tell me that one of these small donuts would use all the calories I can have for the day and I wouldn't care.
I'd gladly enjoy every little morsel, that is how good they are.
I'm warning you right now, they are like crack. I've considered driving back to Wooster just to get these donuts, yes, that good and an absolute do-not-miss treat when you are in the area.
Absolutely Must See In Wooster, OH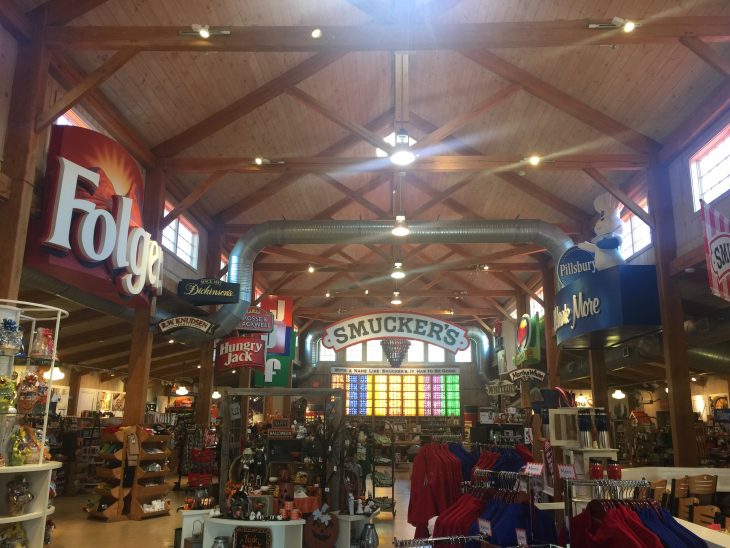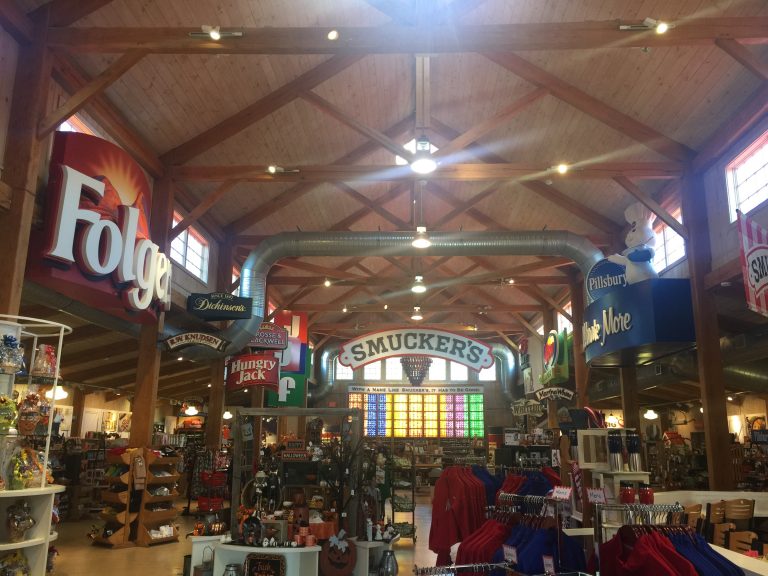 The JM Smucker Company Store & Cafe
Everything and anything you'd like to know about Smuckers you'll find here. A blend of all of their signature brands and a cafe featuring a wood-fired stove, this flagship store is nothing short of impressive.
More than 115 years old, this facility continues the proud tradition by showcasing products and merchandise.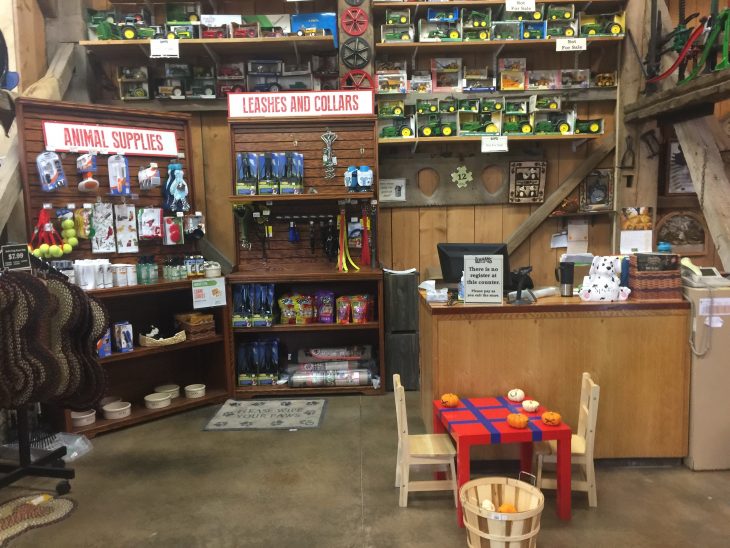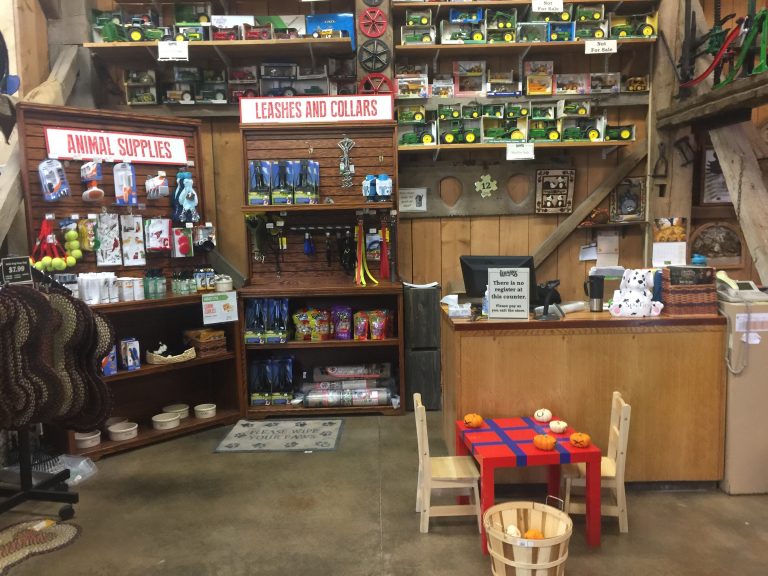 Family owned and operated since 1955, this place is truly unbelievable.
Located in the heart of Amish country in Kidron, Ohio, Lehman's is almost 3/4 mile long and chock full of goods that help you live a simpler life.
A portal to the past, there is quite literally everything you could ever think of in this amazingly meticulous store.
Unique Shops To Visit In Wooster, OH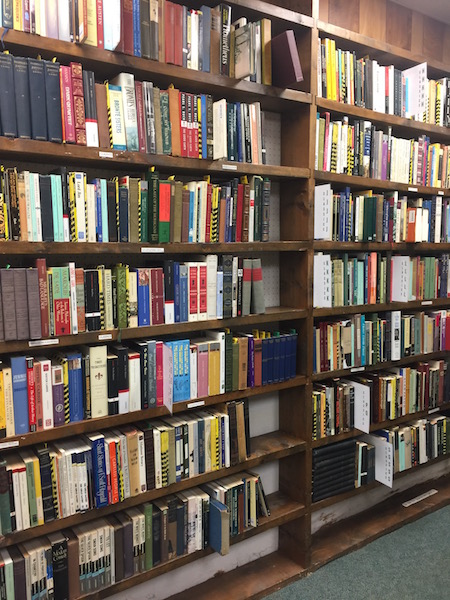 More than 100,000 used and rare books covering everything from popular fiction to rare collectibles.
This may be my favorite place to wander when I'm in Wooster.
nywhere.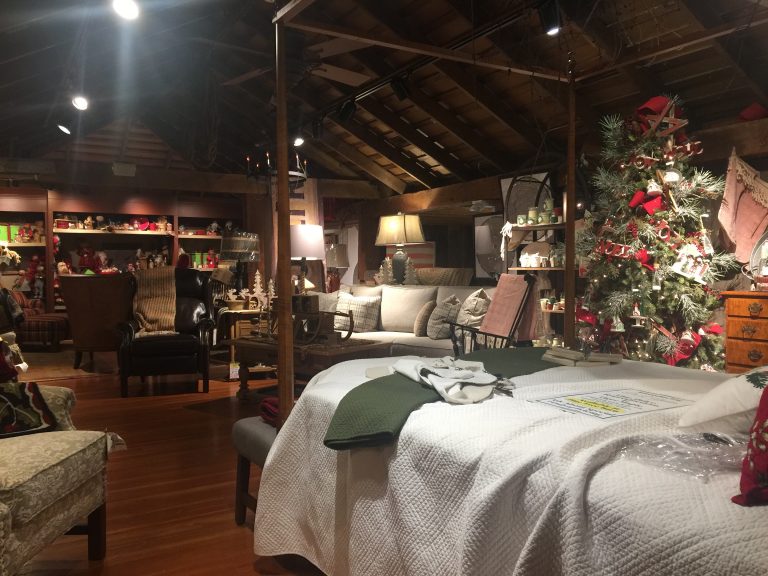 Perhaps one of the most popular attractions in Northeastern Ohio, let alone Wooster, the Pine Tree Barn is a restored Dutch bank barn featuring 25,000 square feet of home furnishings.
The Granary, Pine Tree Barn's dining spot, also features fine luncheon cuisine along with lake views and sweeping panoramas of Killbuck Valley.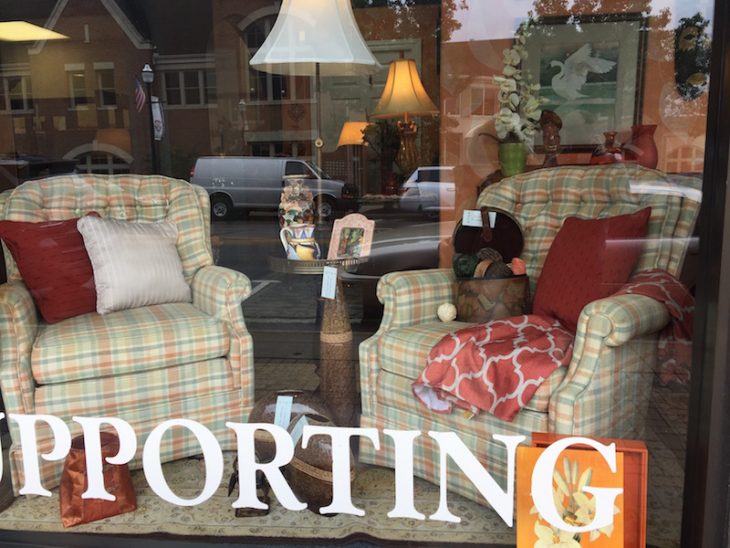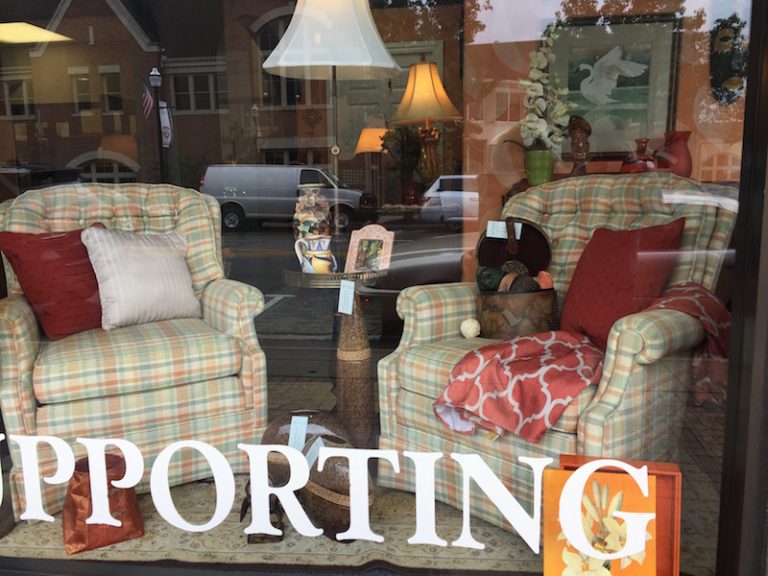 A thrift store with the most incredible window displays. THIS is not your average thrift shop, here you'll find beautiful furniture and decor for the home and other bits and pieces.
The best part, all profits from Friendtique go to Lifecare Hospice.
Instagram Worthy Street Art In Wooster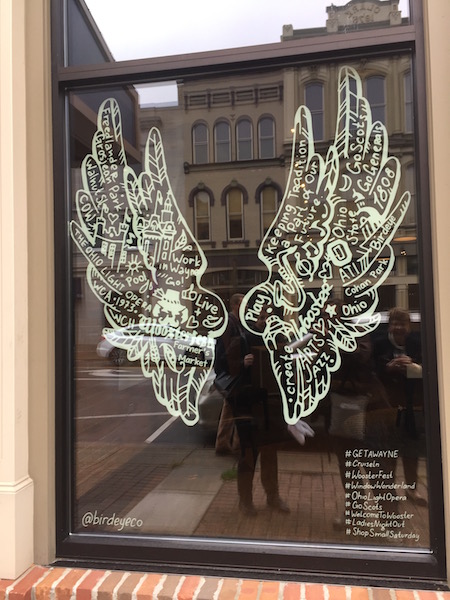 Keep your eyes open around Wooster for random works of art. I think my favorite is the art that appears when it rains: "And in the end the love you take is equal to the love you make."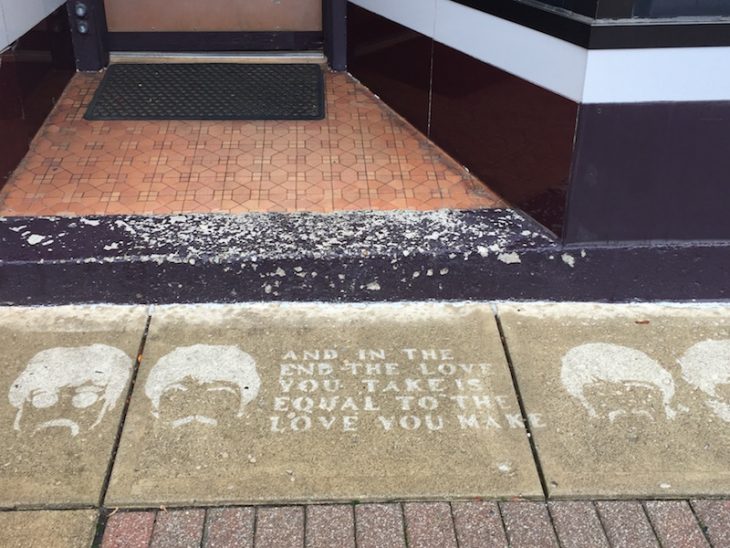 This list is simply to get you started as this thriving city is teeming with even more shopping and dining options, along with parks and entertainment.
Recently named among North America's Top 10 Micro Cities for business friendliness, you'll be happy you came.
Thank you to Main Street Wooster and the Wayne County CVB for hosting my visit.
***Pin Discovering Hidden Gems in Wooster, OH To Pinterest***
More Travel Tips:
***Pin Discovering Hidden Gems in Wooster, OH To Pinterest***