Starved Rock Lodge, IL is an amazing destination for anyone to visit during the winter.  Check out our favorite reasons why you will want to visit Starved Rock Lodge this winter and create a fun family itinerary that everyone will love.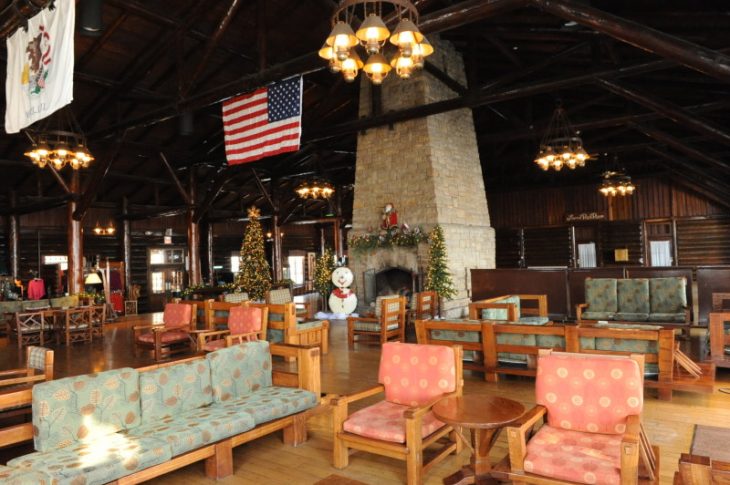 (c)Starved Rock Lodge
Winter Escape to Starved Rock Lodge, IL
Are you looking for a place to take your family this holiday season? Starved Rock Lodge is the perfect family destination. Located in central Indiana the lodge is part of the Starved Rock State Park. There is something for everyone to do at the park.  Hiking, eagle viewing, trolley tours, entertainment & events. Around the Starved Rock Lodge, you will find local dining, activities of all sorts, and even places to stay including the main lodge or one of their 5 cabins that are out in the woods during your vacation. Let's explore the lodge a bit more, shall we?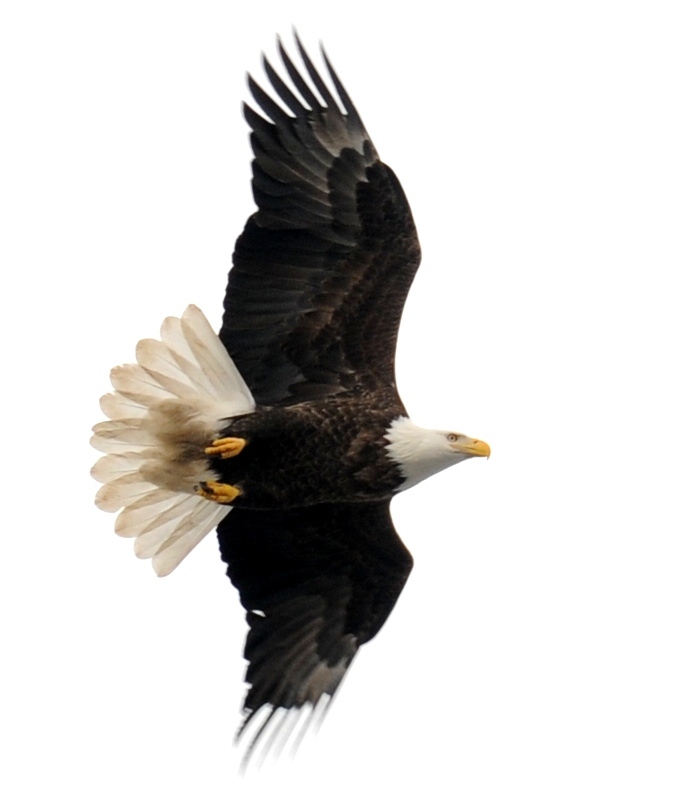 (c)Kathy Casstevens
MUST TRY ACTIVITY
A must try activity to do around the lodge is the famous Trolley tours, where you can explore the area in one of two of their trolleys, the Ranger or the Bella. You can take an everyday historic where you will get to experience and explore the area while learning all about the history of the area.
Alternatively, you can catch one of their winter tours which include the Discover the Eagle Tours with an eagle presentation at the Illinois Waterway Visitor Center or the Christmas Lights Tours during the Holidays giving you the view the amazing light displays throughout the area.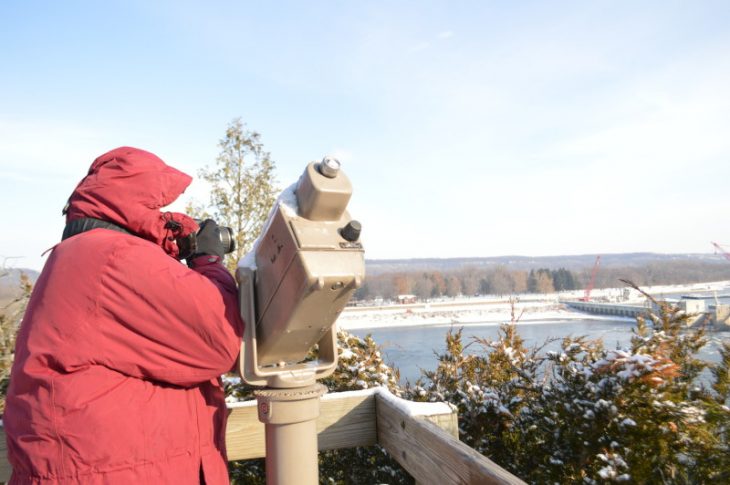 (c)Starved Rock Lodge
WINTER HIKES AT STARVED ROCK LODGE
Wanting to do some more in depth exploring in the great outdoors? Venture out to one of the amazing guided hike tours where you will be able to explore the area more in depth.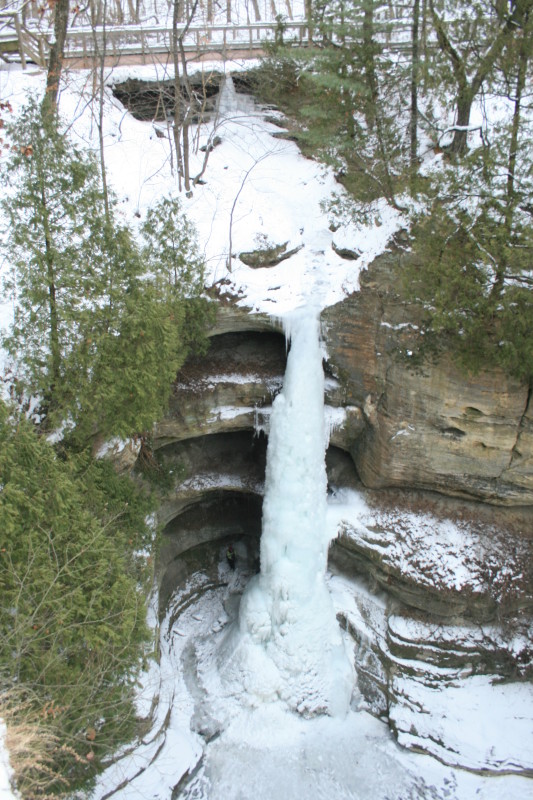 (c)Starved Rock Lodge
Looking to enjoy yourself, wind down, and go into a state of relaxation? Lounge around by the indoor pool, soak in the hot tub, or even hang out in one of their two saunas. They have a closed off children's pool for your little ones and is a great area of children. The Starved Rock even offers amazing massages as well. You will have an amazing day filled with relaxation and spa treatment.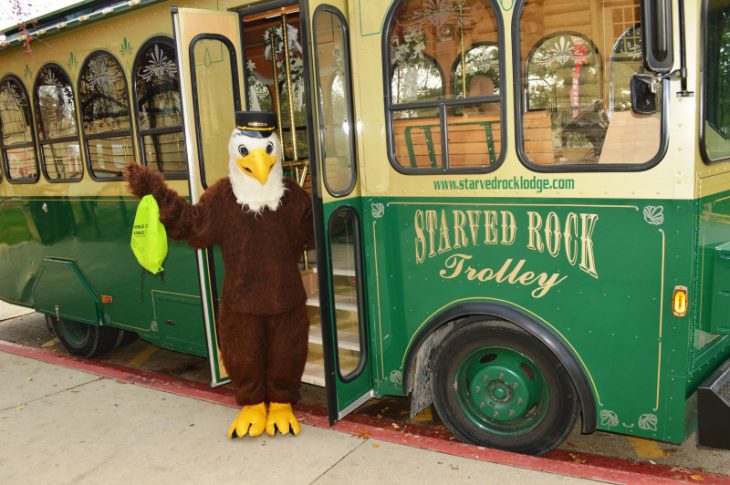 (c)Starved Rock Lodge
SPEND CHRISTMAS AT STARVED ROCK LODGE
During the holidays this is really amazing place for families. In the month of December they offer the Celebration of Lights that is a beautiful tour of all the Christmas lights displays. There is also breakfast with Santa, make and take ornaments and Christmas Stories told by local Storyteller, Bill Myers.
The Starved Rock Lodge is a great place to gather up your whole family and enjoy a nice, relaxing stay for your family holiday celebration. Don't worry about having to leave your furry friends behind. The Lodge offers pet-friendly accommodations.
Book your reservation today: http://www.starvedrocklodge.com/
More Nearby Travel Destinations: