I hope you made extra turkey because you are going to want to make these individual turkey pot pies. We always have extra turkey leftover and look forward to these turkey pot pies.
A couple of ingredients, most of what you probably already have on hand, and you'll be enjoying these pot pies in no time at all.
Thankfully, these can easily be enjoyed year round. If you don't want to bake an entire turkey you can purchase turkey tenderloins in the meat section of your local grocer.
I used mashed sweet potatoes in this recipe but you could use mashed potatoes or squash as well. I love the flexibility of pot pies. You can seriously add any meat and vegetables you like.
I used leftover gravy, but if you don't have any gravy feel free to mix with the ingredients together with cream soup or with a white bechamel sauce.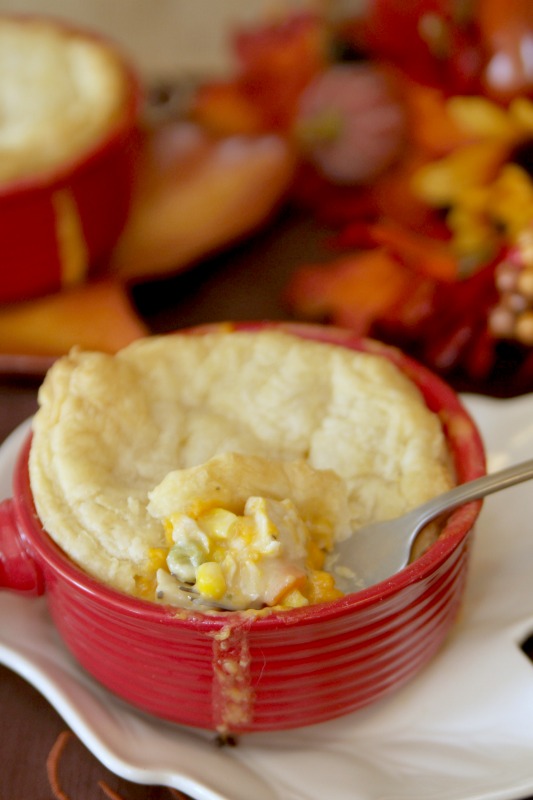 I made these in individual ramekins and they turned out fantastic!
TURKEY POT PIES INGREDIENTS
Turkey
Mixed frozen vegetables, thawed + drained
Gravy
Mashed sweet potatoes
Pie crust
**Note, this recipe requires you to use your best judgement on ingredient amounts.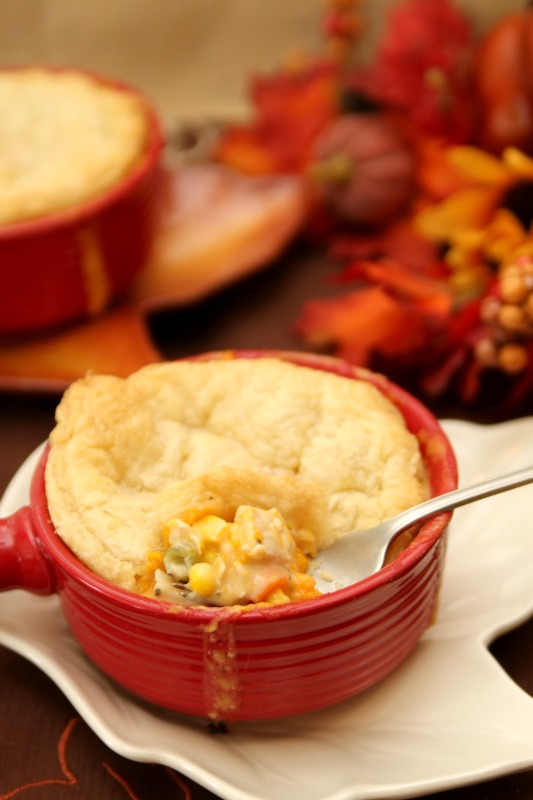 TURKEY POT PIES DIRECTIONS
Chop the turkey into bite-size pieces. Mix with thawed mixed vegetables and gravy. Evenly distribute mixture into two to four individual serving dishes. Top with mashed sweet potatoes, cover with pie crust.
Bake at 400 degrees until crust is done and the mixture is heated through. Approximately 20 minutes.
Enjoy!
PIN TURKEY POT PIES TO PINTEREST