Browisng the cheese selection of gourmet grocery stores is one of my guilty pleasures. Cheese doesn't always fall well within my new lifestyle of losing and maintaining weight.
However, I still enjoy good quality cheese especially in the form of this Gourmet Grilled Cheese made with Three Cheese & Orange Fig Spread.
On a recent food adventure through Whole Foods, I purchased Raspberry Tart Bellavitano, New Zealand Cheddar, and Goat Milk Brie.
I wanted to fill the cart with a lot more but fought the urge and settled on three.
I ended up using two of specialty cheeses in this recipe. The third I'm saving for a cheese plate.
I also bought a hearty loaf of Tuscan bread (another "not great for new lifestyle" but totally worth it) and some orange fig spread.
After looking at my cart I decided there was only one thing to do and that was to make a delicious Gourmet Grilled Cheese using my recent purchases.
I mean, really, what's not to love about the deliciousness and comfort of a really well made grilled cheese sandwiches.
If you wanted to take the fancy up a few more notches you could add diced figs or take the orange fig jam off and add chopped sun-dried tomatoes and crisply cooked bacon bits.
For the purist, you could simply use just cheese.
Or, add a bit of additional flavor to some thick slices of tomatoes that just came straight from the garden.
Again, the varieties are really endless.
I mean there are restaurants that built their entire existence on serving just grilled cheese sandwiches. I'm looking at you Melt Bar & Grilled.
About the Cheeses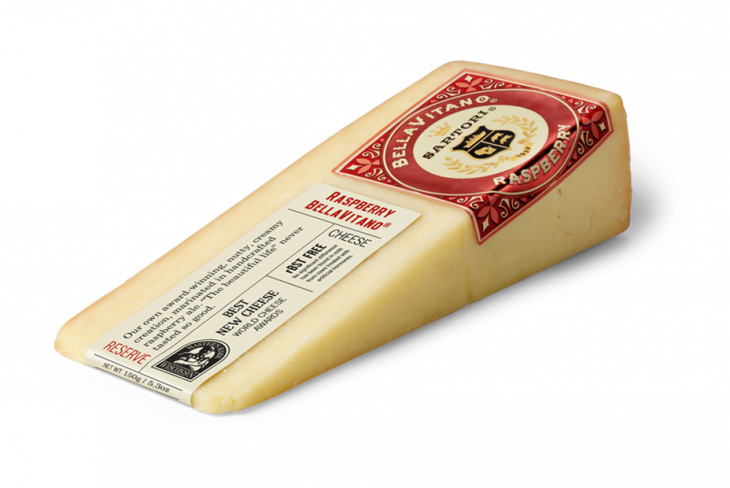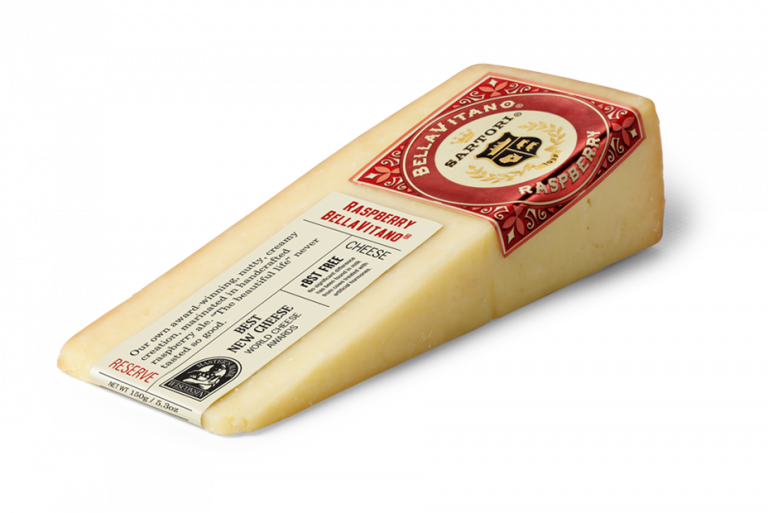 Raspberry Tart Bellavitano: a signature Sartori original, wherein BellaVitano Gold is soaked in a Raspberry Tart Ale by New Glarus Brewery.
This BellaVitano style, gives the cheese nutty, brown-buttery flavours with bright sweet notes of ruby-red raspberries.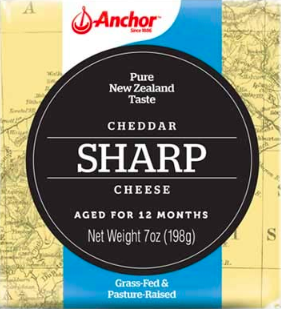 Mainland Sharp Grass Fed New Zealand Cheddar: Mainland Sharp Cheddar Cheese is a semi-hard mature cheddar with a rich sharp flavor. It is naturally aged for 12 months to develop its distinct cheddar flavor and smooth texture.
Mainland Sharp Cheddar Cheese is a versatile cheese that is ideal for any occasion.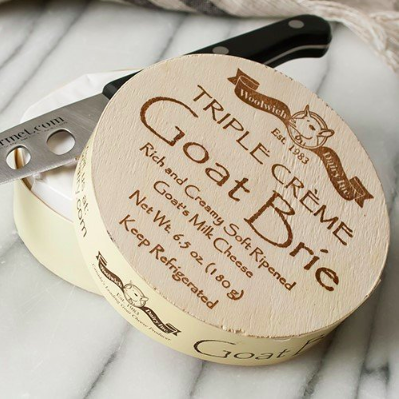 Triple Creme Goat Brie: Here's something different: goat brie. Same creamy richness. Same white, fluffy rind. Similar recipe, a different animal.
This one will be more grassy and sweet than the cow's milk variety, and for folks who can't digest cow's milk, here is a way to again enjoy high-quality brie.
It's a triple-creme, so expect an even richer texture than most traditional French cows' milk bries. Suitable for vegetarians.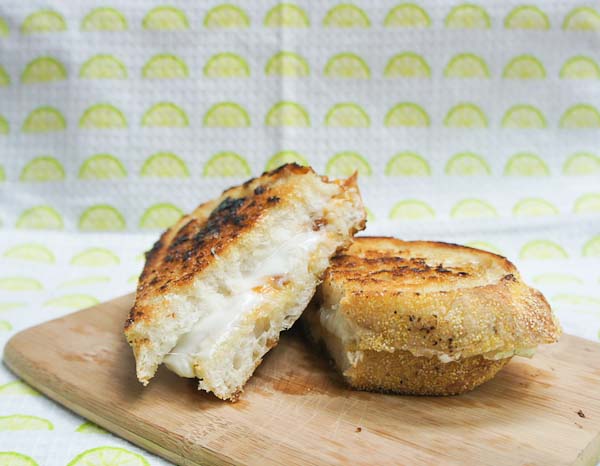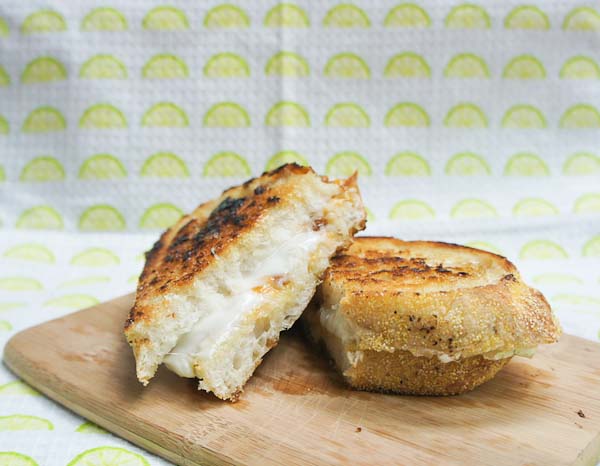 GOURMET GRILLED CHEESE INGREDIENTS
2 slices of hearty Tuscan bread
New Zealand cheddar
Goat Milk Brie
Shredded Cheddar
Dollop or two of Orange Fig Spread
Kerrygold Butter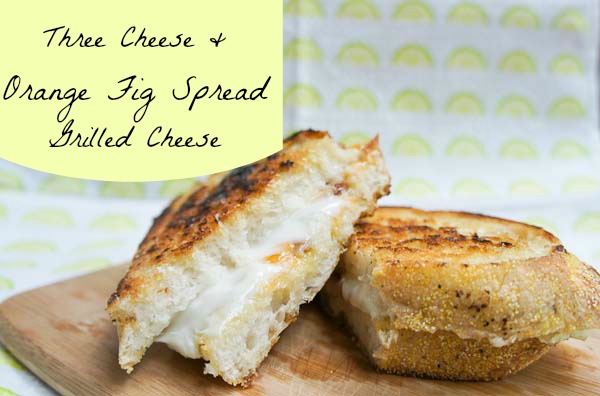 GOURMET GRILLED CHEESE DIRECTIONS
Butter the bread slices on one side and place, butter side down, in a medium-hot skillet.
Cover one slice of bread with the goat milk brie and the other slice of bread with the new Zealand cheddar. Sprinkle the shredded cheddar on one slice. Spread the other slice with the orange fig spread. You can use as much or as little cheese as you like.
Let the cheese start to melt and then quickly put the two slices together to create the sandwich. Yes, this part is tricky, but I know you can do it.
Cook until golden brown on each side.
Serve with a nice glass of red wine, like this Oregon Locations Wine, and enjoy immediately.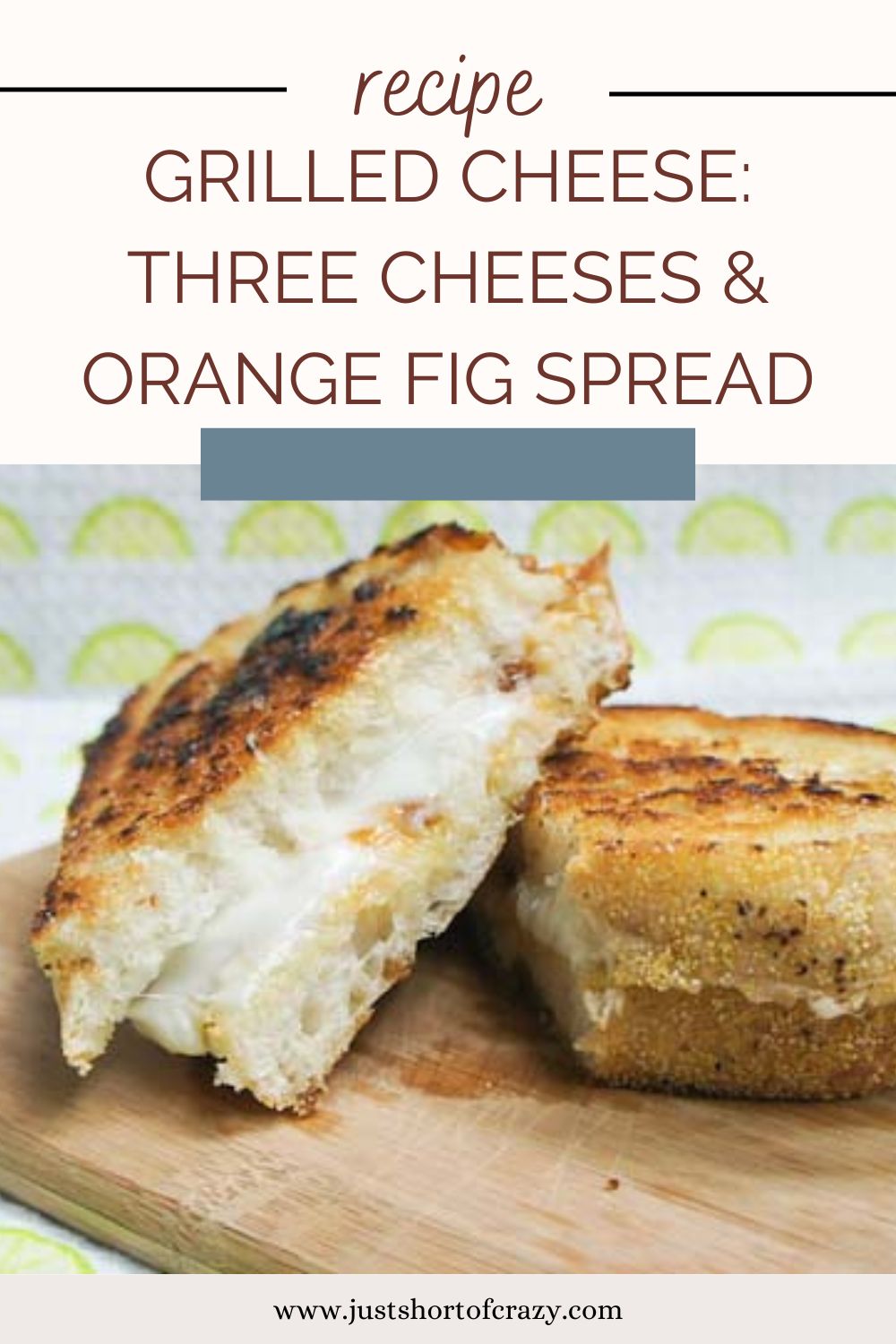 More Cheese Recipes for your Enjoyment
Prosciutto Baskets with Whipped Goat Cheese Filling
Buffalo Chicken Mac & Cheese
Fried Mac & Cheese with Bacon
Voodoo Cheddar Cheese Fondue
Gourmet Grilled Cheese Resources
Cast Iron Skillet
Spatula, i.e. Sandwich Flipper
Red wine glasses