This easy ground turkey pizza recipe is perfect for lunch or dinner. It does require making the pizza crust with yeast which takes some time so if you're in a hurry simply replace the homemade crust with store-bought. There is absolutely no shame in that.
Click to find more Weight Watchers Turkey Recipes.
If you're following the Weight Watchers Freestyle plan the points come in a bit high, but you can easily reduce the points by creating this pizza on a tortilla shell or similar. For everyone else, be prepared to enjoy this delicious homemade pizza.
Oh, I also have a turkey avocado pizza recipe that is legit delicious.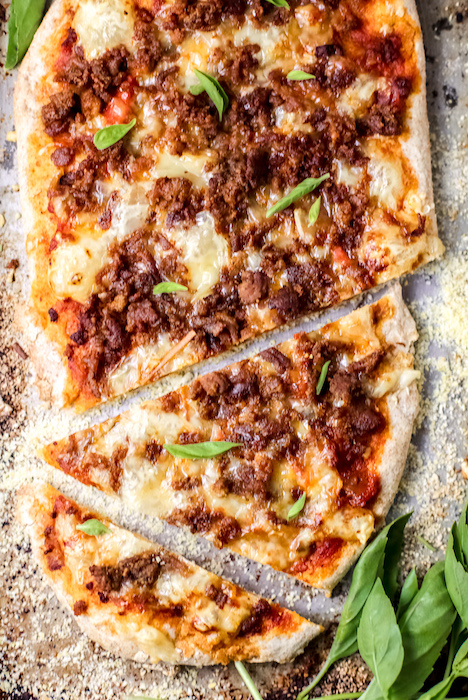 Ground Turkey Pizza Notes
Serves: 4
WW Freestyle Points: 13 per serving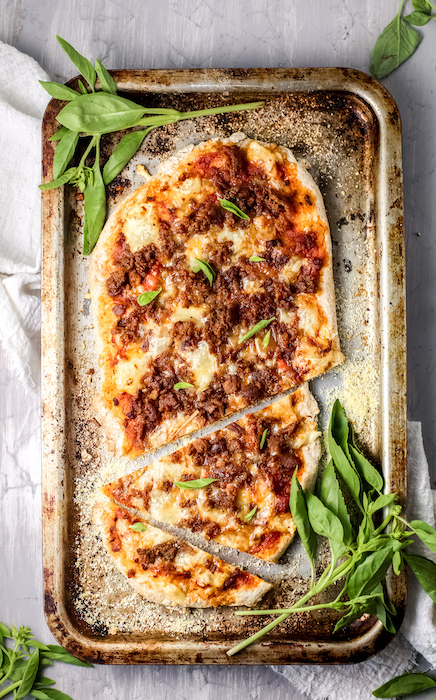 For the pizza dough
2 Cups flour
¾ Cup water
2 Tsp dry yeast
1 Tsp salt
2 Tbsp olive oil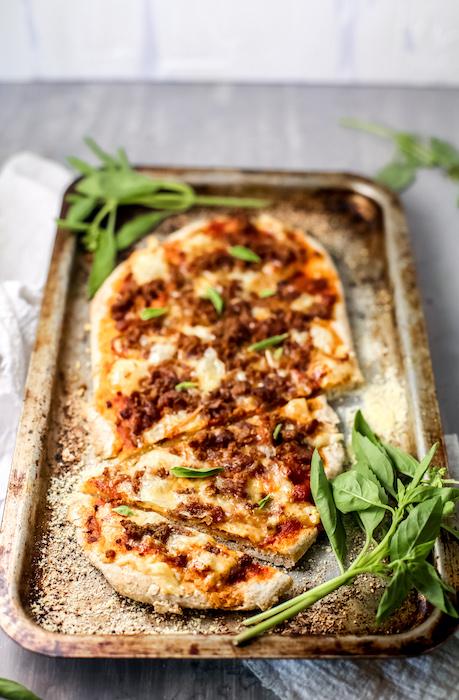 For the ground turkey
1 Tbsp olive oil
1 Pound ground turkey
2 Tsp garlic powder
1 Tsp onion powder
1 Tsp dried oregano
1 Tsp dried basil
½ Tsp paprika
¼ Tsp dried rosemary
Salt and pepper to taste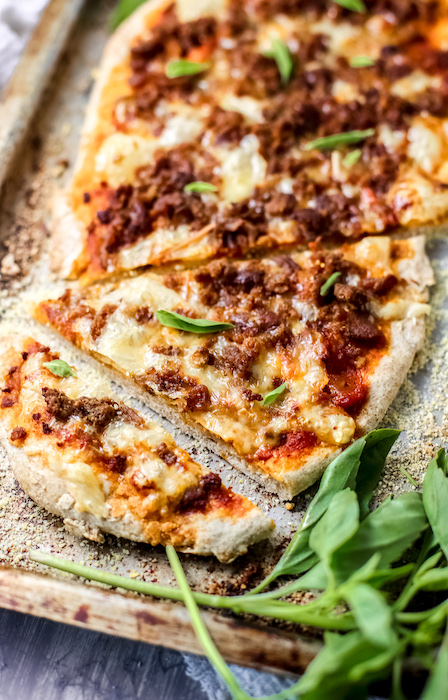 For the additional pizza toppings
1 Cup mozzarella cheese
1 Cup tomato sauce
¼ Cup parmesan cheese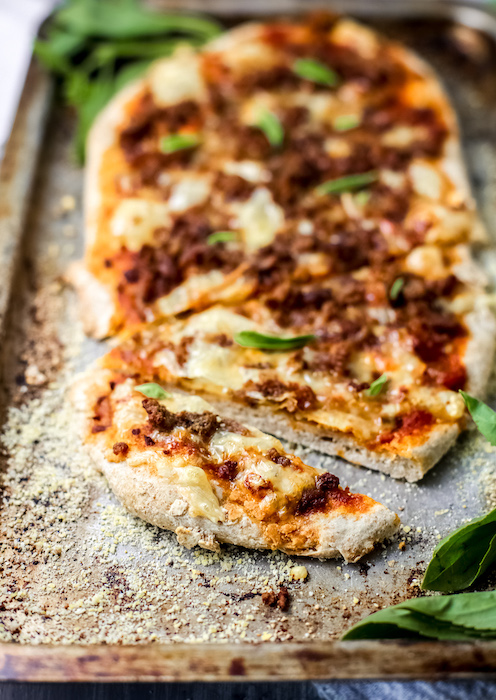 Ground Turkey Pizza Directions
In a bowl mix water with yeast, salt, and olive oil. Slowly incorporate flour mixing until incorporated.
Place in a counter and knead for 5 minutes or until you have a soft and smooth dough. Grease a bowl, place dough inside and cover with a cloth. Let it rise for 1 hour.
Meanwhile, prepare the ground turkey. Heat olive oil in a pan over medium heat. Add ground turkey and spices and cook until golden but not fully done (around 3 minutes). Remove from fire.
Preheat oven to 450 degrees.
Grease and flour a baking pan, stretch the dough until you have a thin crust, around ¼ inch thick.
Cover with tomato sauce, mozzarella cheese, turkey and parmesan cheese.
Take to the oven and bake for 15 minutes or until golden brown in the corners.
Looks fantastic, doesn't it?!? Be sure to pin to your favorite Pinterest board or bookmark for future reference.
ENJOY!
Pin To Pinterest