Wintertime is the perfect time for this slow cooker pulled pork chili recipe. This slightly spicy and absolutely delicious chili recipe is totally worth the wait.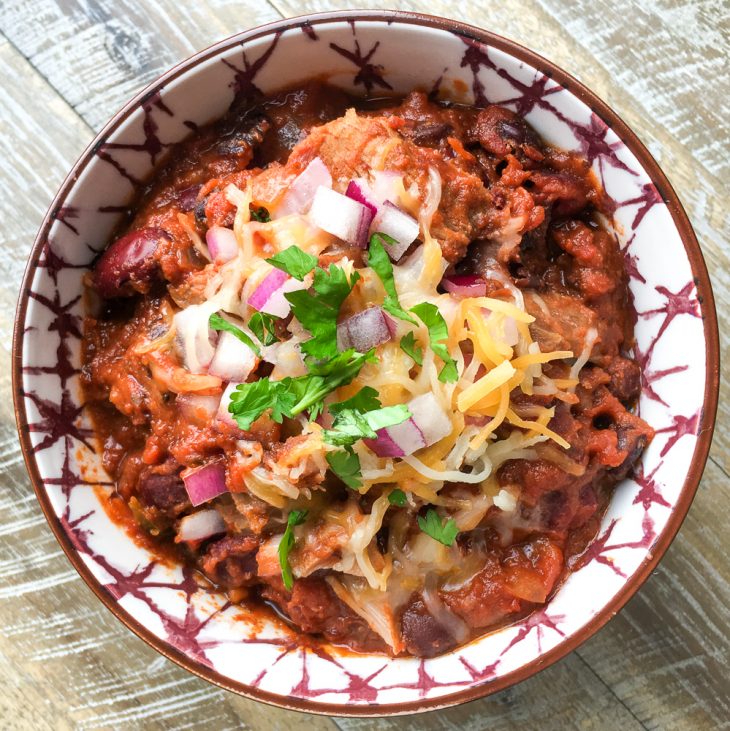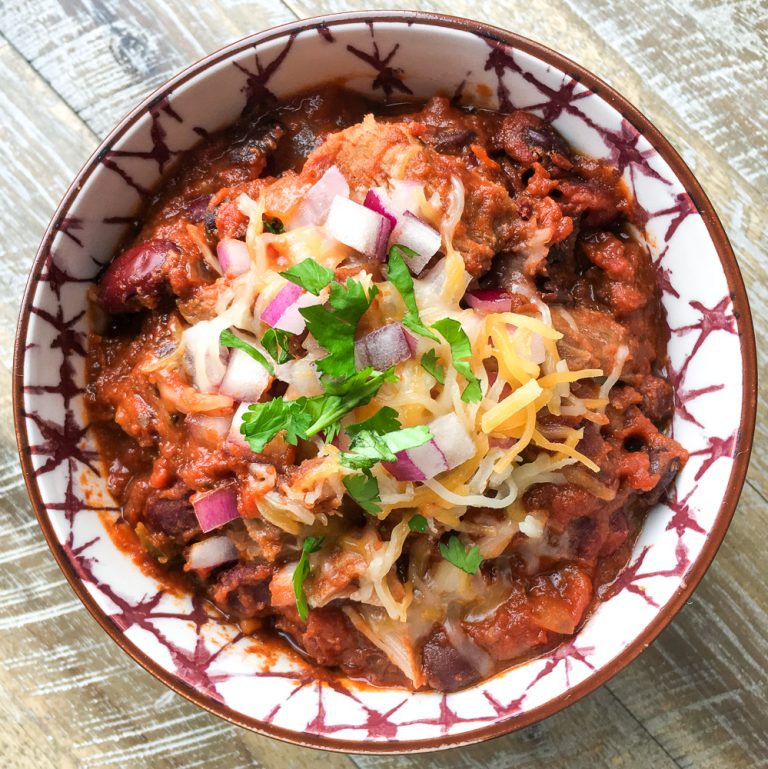 This pulled pork chili recipe cooks for 4 to 8 hours and the hardest part is not taking the lid off to sneak a peek while it's cooking. Keep it covered though until this time is up for the best chili ever.
Top with cheese, onion, Prairie Farms sour cream in the squeeze pouch, and/or cilantro. Personally, I skip the cilantro but I know a lot of people love it.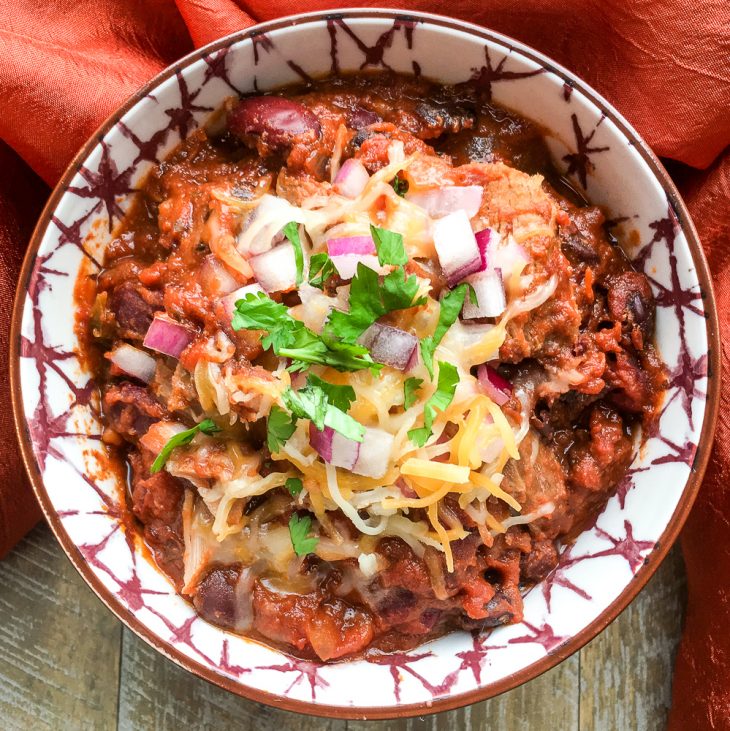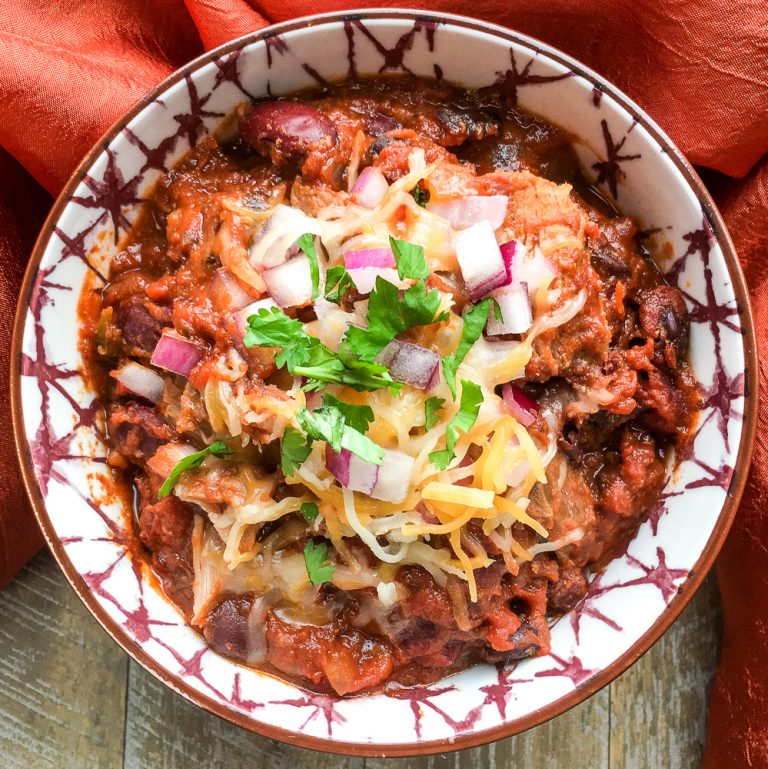 Slow Cooker Pulled Pork Chili Recipe
Prep time: 15 minutes
Cook time: 4 hours (high) – 8 hours (low)
Serves: 4-6
WW Blue Points: 9 (does NOT include points for cheese toppings)
Slow Cooker Pulled Pork Chili Ingredients
4-5 garlic cloves, minced
1 T. dark cocoa powder, unsweetened
1 T. chili powder
2 t. ground cumin
½ t. cayenne pepper
1 T. Mexican oregano
Sea salt & black pepper, to taste
3-3½ lbs. pork shoulder roast, trimmed
1 small red onion, diced
1 4-oz. can mild green chilies
3 T. tomato paste
1 28-oz. can diced tomatoes
1 15-oz. can red kidney beans, drained and rinsed
1 15-oz. can black beans, drained and rinsed
2 t. liquid smoke
1 c. chicken broth, preferably organic
To serve:
Mexican cheese blend, finely shredded
Red onion, diced
Fresh cilantro, chopped
Slow Cooker Pulled Pork Chili Directions:
Combine garlic, cocoa powder, chili powder, cumin, cayenne pepper, and Mexican oregano in a small bowl. Season with salt and black pepper, to taste, and stir to combine.

Rub pork roast with seasoning mixture on all sides and place in a 5 or 6-quart slower cooker crock. Arrange remaining solid ingredients around the pork, then pour the liquid smoke and chicken broth on top. Stir the ingredients on each side of the pork with a fork to combine.

Cover and cook on high for 4 hours, or on low for 8. Do not remove lid while cooking.


When cook time is complete, remove lid and gently pull the pork apart with two forks. Allow the pulled pork to rest in the juices for 10-15 minutes to absorb more flavor, if desired. To serve, top with shredded Mexican cheese, chopped red onion, and/or fresh cilantro. Enjoy!
Enjoy these other chili recipes!
More Chili Recipes
There are so many ways to enjoy chili. Here are more delicious chili recipes!
Pin This Recipe to Pinterest