Are you ready to get outside and start exploring Douglas County, Georgia? I mean, let's be honest, being outside is always a great idea when the weather is right.
Early mornings and late evenings are the best time during the heat of summer.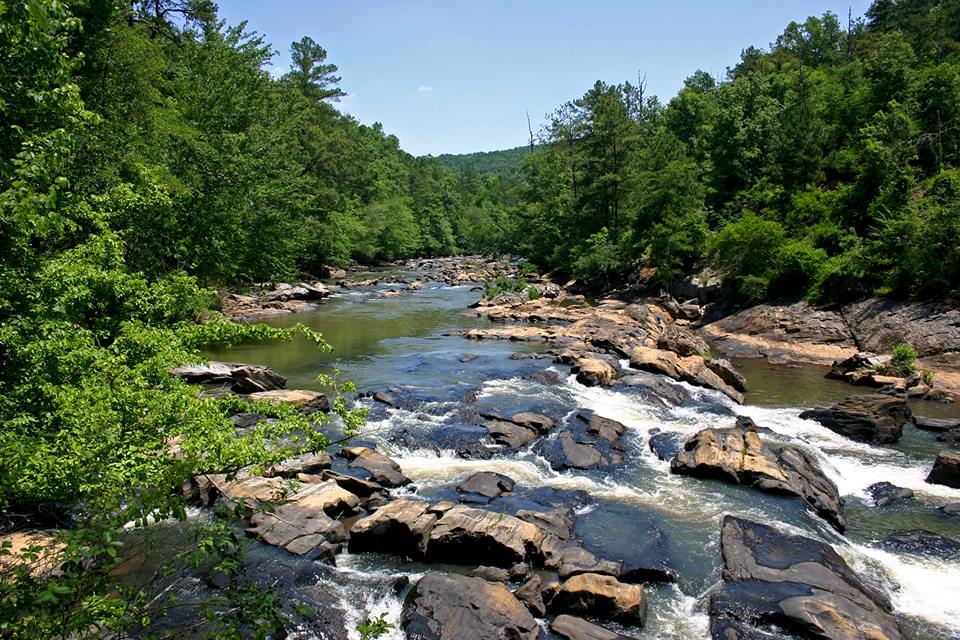 If you're wondering what to do I'm sharing 10 fun reasons to visit Douglas County Georgia right now.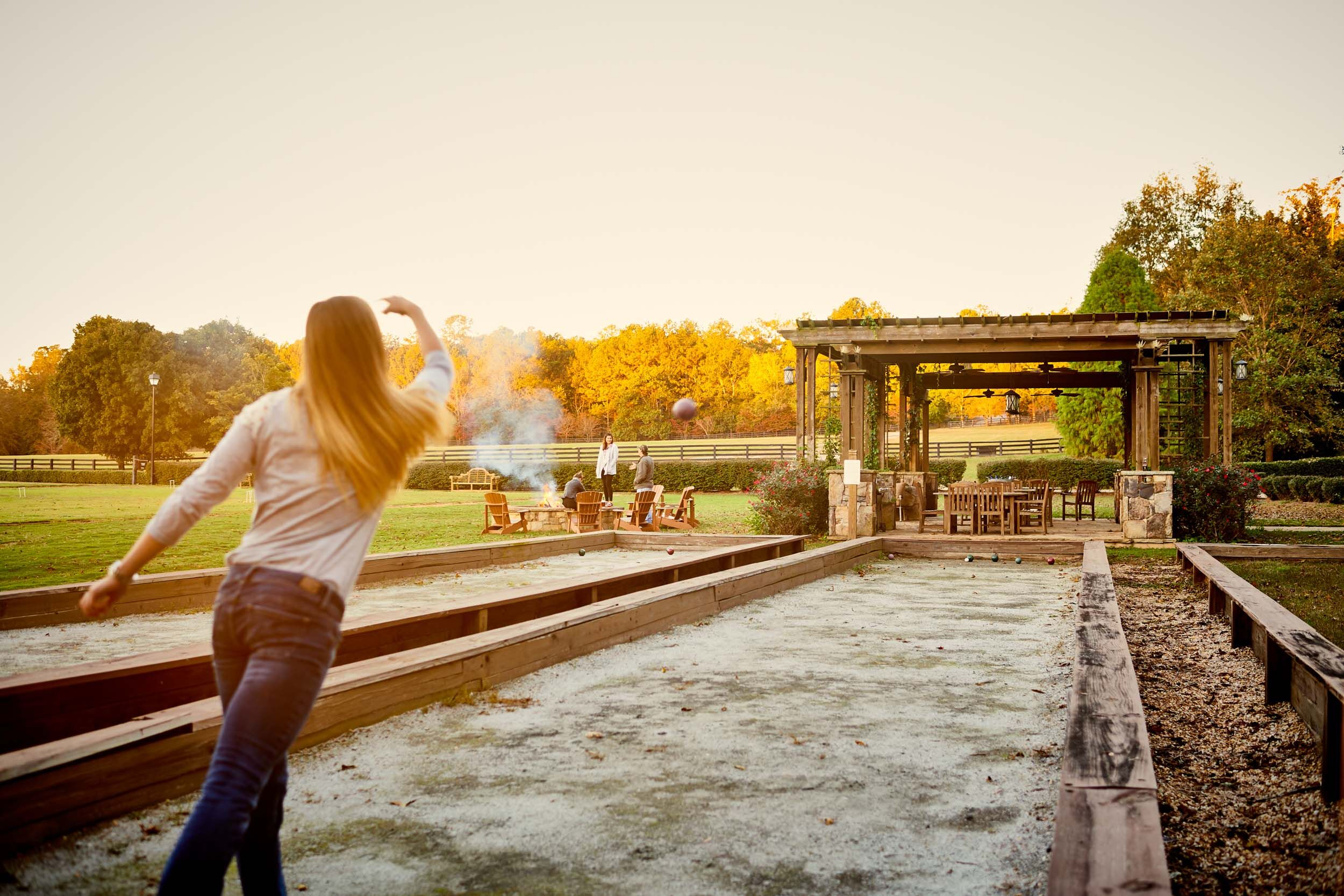 Located about 30 minutes west of Atlanta, Douglas County is the perfect place for an afternoon or weekend visit. We're sharing some of the hidden gems that you'll want to visit while you're here.
Reasons to Visit Douglas County, Georgia
Sweetwater Creek State Park
As Georgia's most visited state park,
Sweetwater Creek State Park
is a gorgeous 2,500-acre wilderness paradise where you can fish, kayak, hike, camp, gather, and play.
Don't skip the guided hikes led by the park rangers. They'll give you a better understanding of the flora, fauna and history of the park.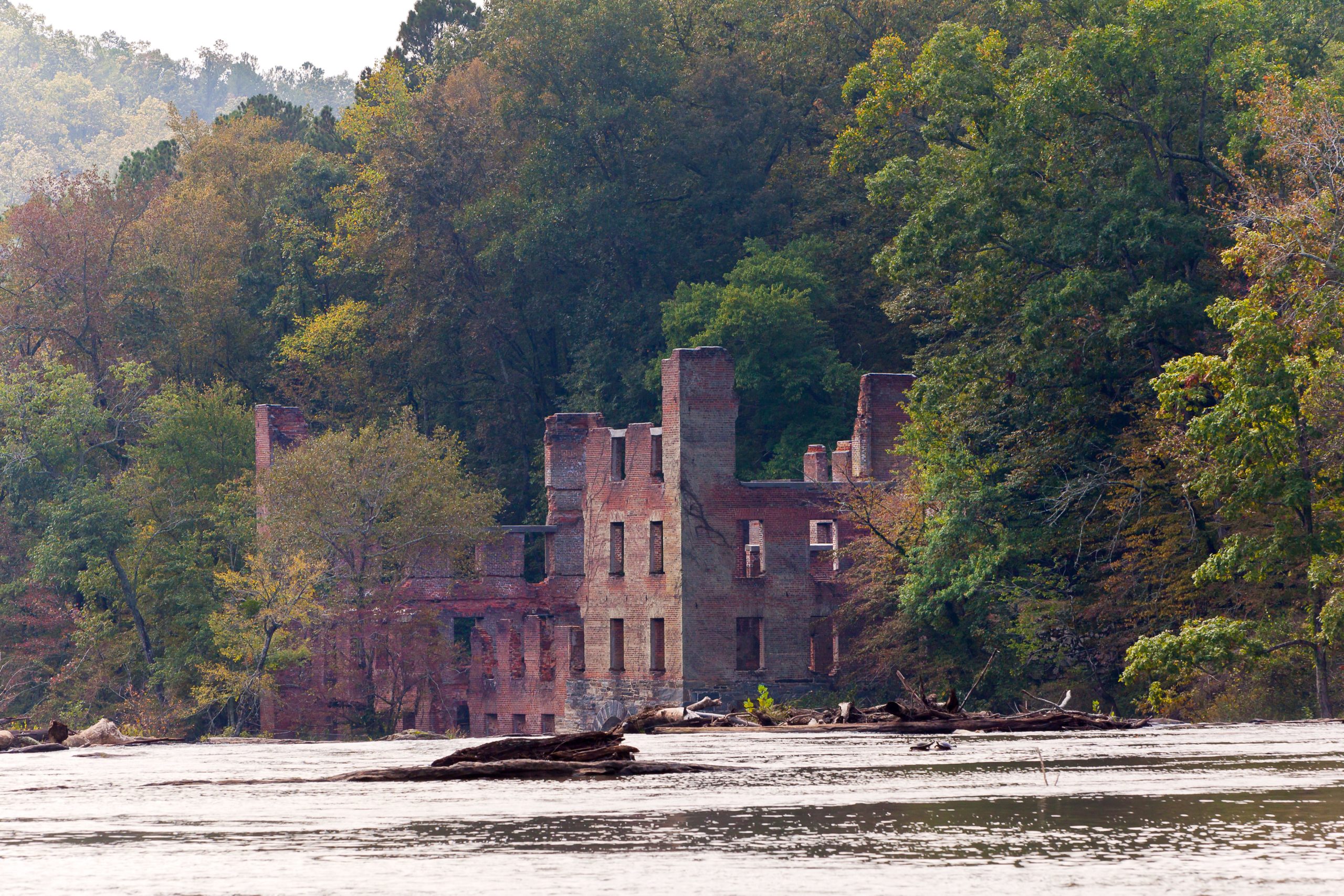 This is also the only opportunity to see inside the New Manchester Manufacturing Company ruins, a textile mill burned during the Civil War.
Be sure to have your camera ready because the ruins are definitely a photo-worthy opportunity.
The Clinton Nature Preserve
If you prefer a more natural experience, stop by
The Clinton Nature Preserve
. Donated to Douglas County by Ms. Annie Mae Clinton with specific directions to remain in its natural state as much as possible, you'll find 200 acres of relatively untouched beauty.
For the history buffs, take a mile hike into the preserve to see Carnes Cabin, a Civil War residence listed on the National Register of Historic Places.
Additionally, you'll also find miles of mountain biking and hiking trails.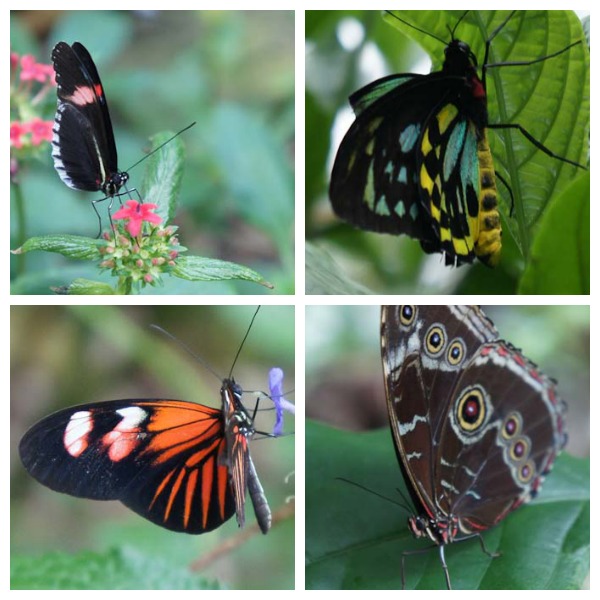 Douglas County Butterfly Trail
You may know that butterflies are beautiful, but did you know they're also essential? In addition to bees, wasps and flies, butterflies are pollinators, which the world's food supply depends on.
However, since 1990, 970 million butterflies have vanished due to herbicides.
The DC Butterfly
Trail is a unique way to not only preserve and protect them but give you the chance to experience them up-close in their natural habitat.
There are 10 public butterfly gardens that are recognized and registered with the National Rosalynn Carter Butterfly Trail. Stop and visit the butterflies and make sure to practice leave nothing but footsteps during your visit.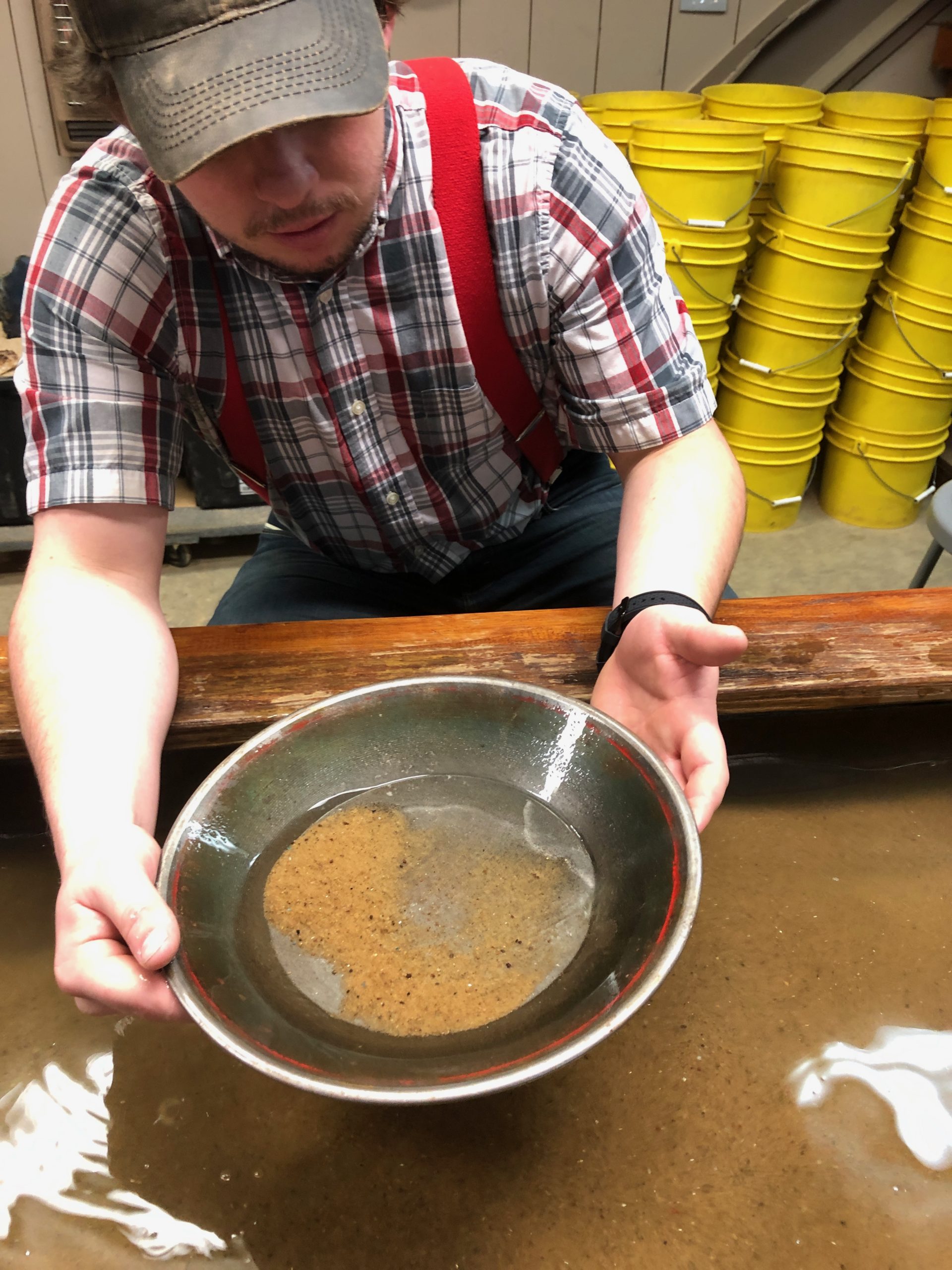 Pine Mountain Gold Museum
There's gold in them there hills! Commercially mined off and on for over 100 years, the
Pine Mountain Gold Museum
in Villa Rica is one the longest-running mining operations in the entire state.
Young or old, everyone's blood gets pumping when they think of what might lie just below. I mean, honestly, who doesn't like the idea of finding a big chunk of gold or striking it rich in a gold mine. It would be like winning the lottery!
As Georgia's only gold museum located on the site of an actual gold strike, this is a fun way to experience local history and folklore at the same time.
Besides walking through the 4,800-square-foot museum, you can pan for gold and gemstones, visit the petting zoo and even take a trip around the 27-acre park by train.
Seriously, this is a fun adventure for the entire family. Make sure you take the time to pan for gold and gemstones. You can purchase bins that have been "salted" with gems so the kids (or adults, no judgement here) aren't disappointed.

Foxhall Resort
If you're more of a glamper than a camper,
Foxhall Resort
will be just your speed. As a "refined retreat for outdoor pursuits," Foxhall Resort is less rustic, and more refined, than your typical walk in the woods.
The 1,100-acre estate features elegant accommodations, farm-to-table cuisine and a variety of sporting activities such as bass fishing, a clay shooting ground, ATV rides, archery and kayaking.
Trust me when I say you don't want to miss out on dining at The Paddock. It was honestly one of my most memorable meals from 2019.
Once you arrive at Foxhall Resort you don't have to leave again until check out. All the fun and food is located on-site making it the perfect weekend escape.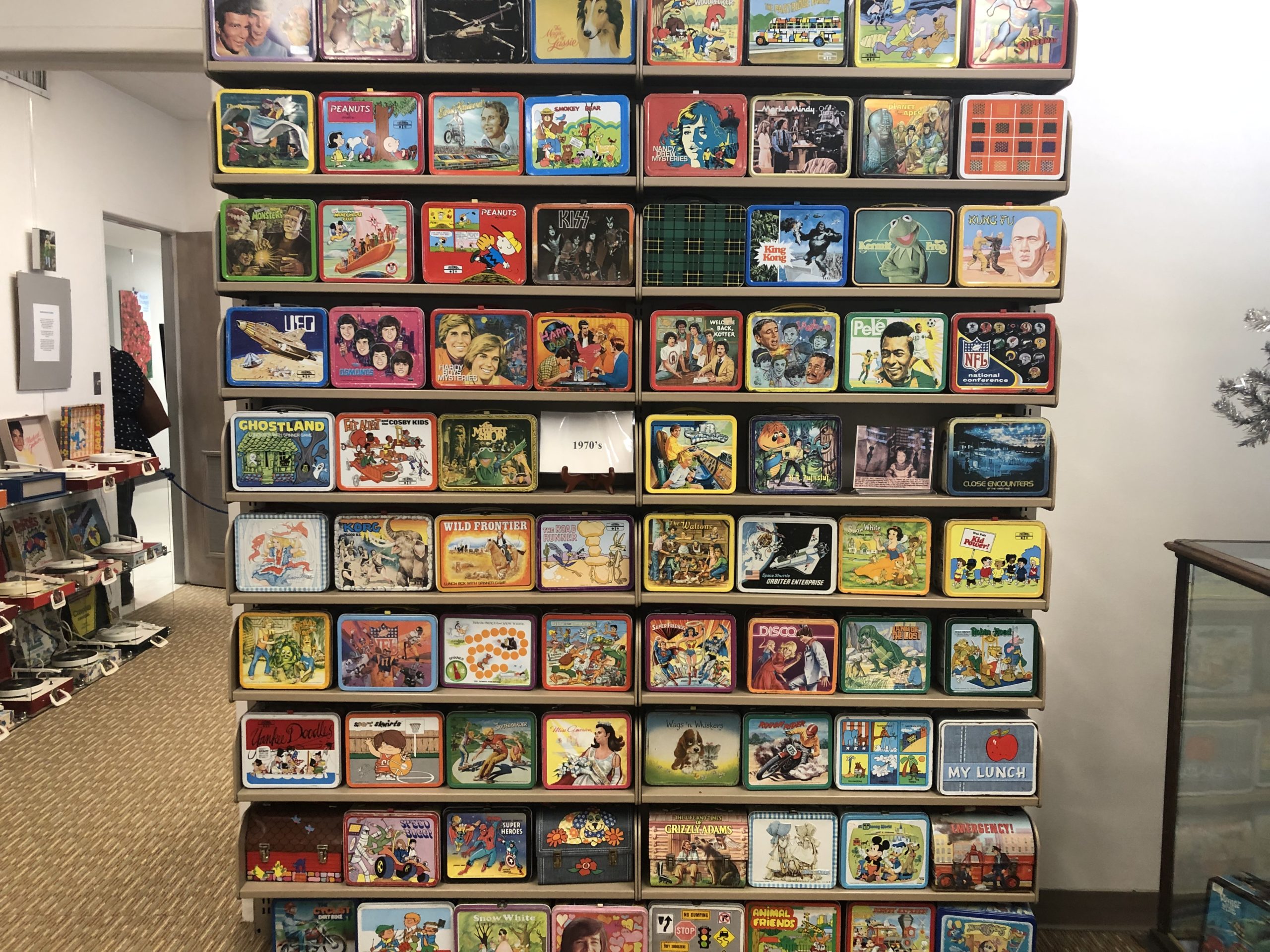 Douglas County Museum of History and Art
Formerly the county courthouse, this unique building was re-purposed to highlight exhibits that reflect the life and times of its mid-20th century style, as well as items of regional and cultural significance.
Now listed on the National Register of Historic Places due to its distinctive architecture, the museum houses 12 exhibition rooms, a courtroom, conference room, gallery and gift shop.
Past displays have included a tribute to veterans, a personal collection of Coca Cola articles, black history education and artifacts from early Georgia settlers.
My favorite exhibit is the metal lunch boxes over the years. So many fun childhood memories tucked in this exhibit. See if you can find your favorite lunch box.
Cultural Arts Council of Douglasville/Douglas County
With a hefty mix of activities, programs, exhibits and classes, the hardest decision you'll make is which to attend first.
The permanent collection showcases various mediums in the gallery and on the grounds, meaning you'll always have something striking to look at when you stop by.
Of course, the full calendar of events will also keep you busy, whether you're in the mood for a book signing, concert, tea party, photography class or beer or wine tasting.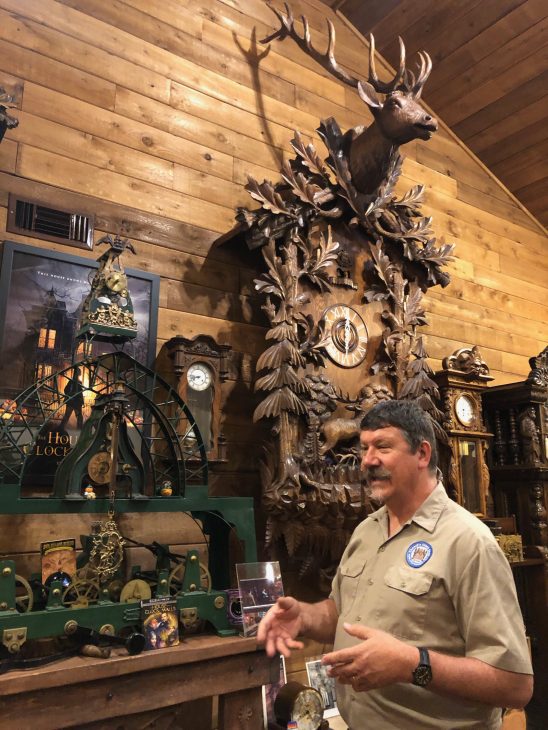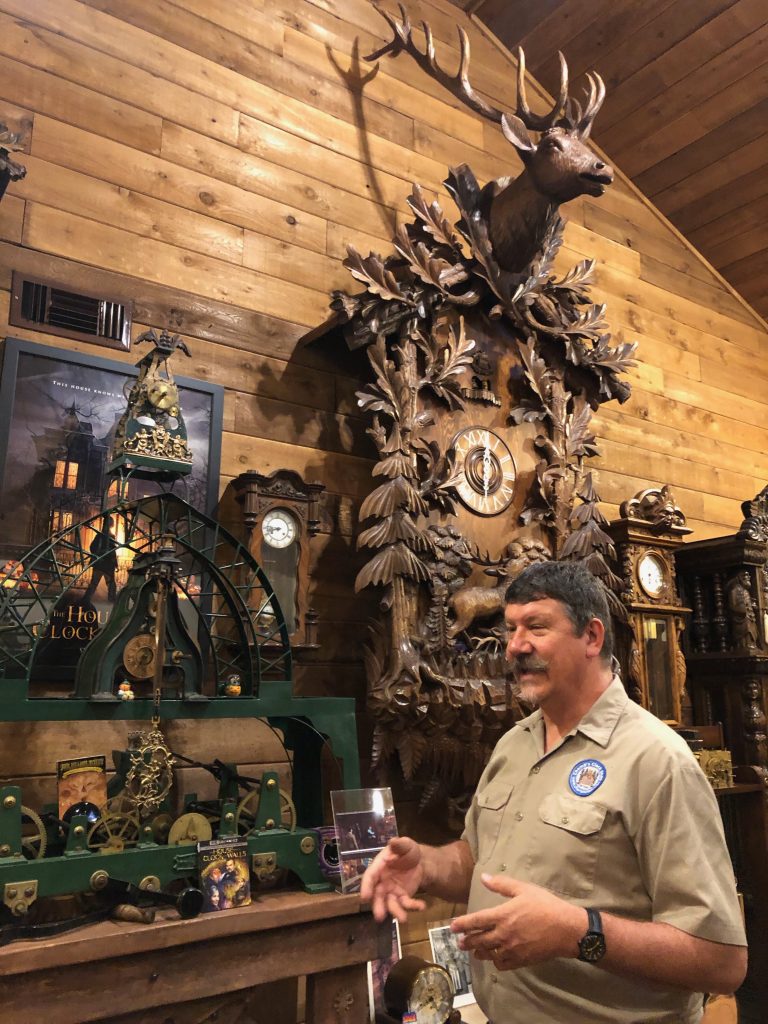 Champ's Clock Shop & Museum
Do not, I repeat, DO NOT skip a visit to Champ's Clock Shop & Museum! It has the world's largest and finest selection of clocks, this Douglasville curiosity is part store, part museum, and part tourist attraction.
Will time stand still or fly by as you walk through the aisles? You'll have to tell us!
Browse, buy or get a much-needed repair, you'll be hard-pressed to find another place quite like Champ's Clock Shop & Museum.
Delighting people since 1967, you can see the world's largest real cuckoo clock, an 1865 tower clock, a 10-foot grandfather clock, and, oh so much more.
Be sure to stick around for the top of the hour, you won't be disappointed!
Boundary Waters Park
The playground you didn't know you were looking for,
Boundary Waters Park
is recreation heaven for individuals, families and groups.
With athletic fields, horse trails, swimming pools, a fitness center and more, it's a 500-acre wonderland for the active and those who want to be.
When the weather is good, saddle up a horse or lace up your shoes. Either way, get outside and enjoy it.
Cold or rainy? The heated competition pool or therapeutic pool are just the ticket.
This incredible facility will be one you'll want to return to again and again.
Douglas County Film Trail
Douglas County has become a hub for the country's television and film industry.
Over 700 movie and television productions have been filmed here!
This self-guided tour features 11 locations that have been utilized over the past 40 years.
The trail takes you past an old jail, a mall, a park, an old laundry mat, and a restaurant, among others.
Are you a fan of "Stranger Things," "The Walking Dead," "Hunger Games" or "Ozark"? This excursion will inspire your next binge-watch.
More GA Destinations To Check Out:
5 Unique Georgia Attractions You Can Only Experience Around Helen
Ghost Hunting in Roswell, Georgia
Why This Classic Car Graveyard in Georgia Is A Must Visit
Unexpected Outdoor Fun in Woodstock, Georgia – 35 Minutes From Atlanta
Pin Douglas County Georgia Right Now to Pinterest